North Korea to Tillerson: We Are Ready for 'Any War the U.S. Would Like'
Verse of the Day
Matthew 24:5-7 For many shall come in my name, saying, I am Christ; and shall deceive many. And ye shall hear of wars and rumours of wars: see that ye be not troubled: for all these things must come to pass, but the end is not yet. For nation shall rise against nation, and kingdom against kingdom: and there shall be famines, and pestilences, and earthquakes, in divers places.

Commentary
The talk of war continues. It seems as if the North Korean regime exists to destroy the US. They have been like this for 70 years. Remember, they want to take out the cities on the West Coast, which are overflowing with sin. This is really serious because war with the North Koreans could bring judgment on America.
May the Holy God of Israel bless and protect you.
Isaiah 2:4  And he shall judge among the nations, and shall rebuke many people: and they shall beat their swords into plowshares, and their spears into pruninghooks: nation shall not lift up sword against nation, neither shall they learn war any more.
World War 3/ North Korea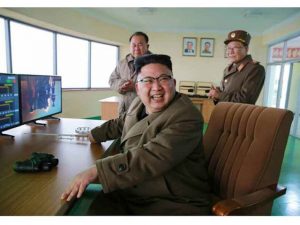 North Korea to Tillerson: We Are Ready for 'Any War the U.S. Would Like' 03/20/17
"North Korea's foreign ministry warned Monday that its government is prepared to go to war with the United States, following remarks from Secretary of State Rex Tillerson in which he said the Trump administration was prepared for a military engagement with the communist dictatorship should they strike U.S. allies.
"The U.S. should face up to the situation of the world with its eyes wide open. The DPRK has the will and capability to fully respond to any war the U.S. would like to ignite," the state-run Korean Central News Agency quoted a foreign ministry spokesman as saying, according to the South Korean newswire service Yonhap.
"If the businessmen-turned-U.S.-authorities thought that they would frighten the DPRK, they would soon know that their method would not work on the latter," the spokesman continued. "The world will soon witness what eventful significance the great victory won by the DPRK in the recent ground jet test of Korean-style high-thrust engine will carry."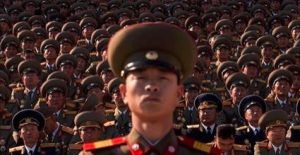 US expects next North Korean missile launch soon 03/21/17  This is adding to the tension.
"The U.S. military expects another North Korean missile launch in the next several days, American defense officials said Tuesday.
The officials said the U.S. has increased its surveillance over the isolated, communist country and has seen a North Korean missile launcher moving around, as well as construction of VIP seating in the eastern coastal city Wonsan.
The officials, who weren't authorized to discuss the matter publicly and spoke on condition of anonymity, said the new surveillance includes satellites, drones and other aircraft.
North Korea, which is banned by the U.N. from conducting long-range missile tests, says it is in the final stages of developing an intercontinental ballistic missile, fitted with a nuclear warhead, that could reach the U.S. mainland. Experts say the North may be able to reach such capability in the next couple of years."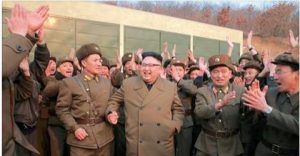 North Korea has no fear of U.S. sanctions move, will pursue nuclear arms – envoy 03/21/17  The President is moving to crush NK with sanctions. If the sanctions break NK, I have no doubt NK will attack. This is growing closer to war by the day. If NK can use nukes as weapons, they will use them.
"North Korea has nothing to fear from any U.S. move to broaden sanctions aimed at cutting it off from the global financial system and will pursue "acceleration" of its nuclear and missile programs, a North Korean envoy told Reuters on Tuesday.
This includes developing a "pre-emptive first strike capability" and an inter-continental ballistic missile (ICBM), said Choe Myong Nam, deputy ambassador at the North Korean mission to the United Nations in Geneva.
Reuters, quoting a senior U.S. official in Washington, reported on Monday that the Trump administration is considering sweeping sanctions as part of a broad review of measures to counter North Korea's nuclear and missile threat.
I think this is stemming from the visit by the Secretary of State (Rex Tillerson) to Japan, South Korea and China…We of course are not afraid of any act like that," Choe told Reuters.
"Even prohibition of the international transactions system, the global financial system, this kind of thing is part of their system that will not frighten us or make any difference."
He called existing sanctions "heinous and inhumane".
Hard Left/ Christianity/ Homosexuality

Why Neil Gorsuch's Idea of 'Religious Liberty' Is A Direct Threat to LGBTQ Rights 03/21/17    The reprobates are really concerned that Gorsuch joining the Supreme Court would mean trouble for their agenda. They know the resistance to their sin comes from people who believe the bible. This article comes from the Hard Left, so it gives you their view. If they are so strongly against him, then I really want him on the Court.
Jude 1:7 Even as Sodom and Gomorrha, and the cities about them in like manner, giving themselves over to fornication, and going after strange flesh, are set forth for an example, suffering the vengeance of eternal fire.

"Last week, amid the non-stop news about Donald Trump's outrageous actions and comments, it almost went unnoticed that Justice Samuel Alito sent a stern warning to those of us who are gay, lesbian, bisexual, or transgender: You're waging a war on religious freedom―and you must be stopped.
Alito, giving a speech to a Catholic group in New Jersey, even bragged that he had predicted this supposed persecution by LGBTQ people of religious people, referencing his blistering dissent in the landmark marriage equality ruling, Obergefell v. Hodges, in 2015, in which he wrote that the decision would be used to "vilify those who disagree, and treat them as bigots."
"We are seeing this come to pass," he said, proclaiming that "a wind is picking up that is hostile to those with traditional moral beliefs." Alito further predicted there would be "pitched battles in courts and Congress, state legislatures and town halls," and he commanded the faithful to "evangelize" about the "issue of religious freedom."
Taken together with the beliefs about religious liberty of Trump Supreme Court nominee Neil Gorsuch―whose confirmation hearings began this week―it's not wrong to become alarmed about the Supreme Court carving out religious exemptions on LGBT rights and allowing for broad-based discrimination."
Hard Left/ Christianity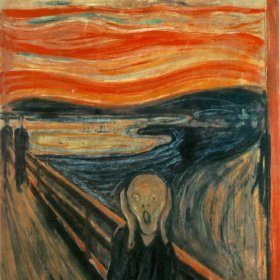 Scare Mongering about Home Schooling 03/20/17  Make sure you read this article and pass it on. I read the original source and it was long and a total "hit job". This is a better read.
This article is about a Hard Left hit piece against Christian homeschooling. The reprobates never stop finding ways to attack us.
We home schooled our four children and they did just fine. We protected them from the world as much as we could, but made sure they were active. One child has a Ph.D, two have Master's and one is high tech. They are all married and doing well.
The Hard Left hates everything we stand for which, of course, is connected to the Lord. They will all get their wish to totally hate God when the Lord gives them over to the antichirst and his 666 System, which means eternal damnation.
Galatians 4:1-2  Now I say, That the heir, as long as he is a child, differeth nothing from a servant, though he be lord of all; But is under tutors and governors until the time appointed of the father.

"In other words, Hunt was essentially taking college course while still in high school—what was supposed to be wrong with that? She enrolled in the University of New Mexico at age 17 (with the approval of her father—an avionics engineer, by the way—who praised her grades and encouraged her to apply for a Rhodes scholarship), went to law school at Georgetown, one of the nation's top universities, and is now a practicing lawyer. Again, what was supposed to be wrong? Here's what was wrong:
She straddled two worlds. There was the one she had grown up in, where she had learned that being a smart and outspoken woman was dangerous. And there was the world in which she was trying to make her way, where she was teased for her ignorance of pop culture touchstones such as "The Smurfs," Madonna and "Mad Max."
Gee, no Madonna. So Hunt and a home-schooled friend from Georgetown have recently formed the Center for Home Education Policy where they "do legal work for those who want to attend public school." In other words, use the legal system to prevent parents from raising and educating their children according to their own religious views and moral standards. But remember, this is "fundamentalist Christian" home-schooling we're talking about, and we can't have that."
Hard Left/ Islam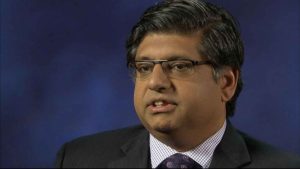 An FBI-Investigated Islamist Takes Over the Vermont Democrats 03/21/17  Yet another example of the Hard Left merging with Islam. Look how fast it is happening. The Left hates God, so they are getting allah. In the end, the Muslims will turn on the Left just as Hitler turned on Stalin.
"Vermont Democrats have something else to celebrate besides the creation and failure of the first statewide socialized medicine system in America. Recovering from that glorious triumph, Vermont Democrats have elected their first Muslim state party chairman.
The lucky fellow is Faisal Gill who called his victory a rebuke of President Trump. "To have a Muslim and immigrant to be the state party chair sends a really strong message to Trump and his type of politics that this is not where the country is at."
Gill's election doesn't send much of a message about where America is at. But it certainly sends a message about where the Democrats are at.
Back when Gill was playing a Republican, courtesy of Grover Norquist, left-wing media outlets like Salon were willing to report on his troubling Islamist ties. But Faisal Gill has been reborn as a supporter of Bernie Sanders and Keith Ellison. The left has become a warm and moist safe space for Islamists. The Salon article which Gill blamed for many of his problems would be nearly inconceivable today. Could anyone really imagine a leftist publication today describing the Muslim Brotherhood as a terror nexus?"
Are the Hard Leftists Aligned with Radical Islamists? 03/20/17  I have been saying for years that God would merge the two together and it happening right in front of our eyes. The common root that joins them is the hatred for God and his word, along with hatred for the Western culture. They have the same hatred at their roots.
Psalm 94:21-22  They gather themselves together against the soul of the righteous, and condemn the innocent blood. (22) But the LORD is my defence; and my God is the rock of my refuge. (23) And he shall bring upon them their own iniquity, and shall cut them off in their own wickedness; yea, the LORD our God shall cut them off.

"The leftist media and other American liberals insist on portraying President Trump's position as a fight against Islam and Muslims. In fact, most moderate Muslims are not offended by the phrase "radical Islam," because they are very distressed by the fact that their religion has been commandeered by the radicals and transformed from a religion of peace into a more radical version.
I just wonder where those feminists and John Kerry were when millions of Egyptian women needed their support when they marched against the Muslim Brotherhood, asking for America's help. Where were they when thousands of Syrian and Iraqi women were enslaved and raped by radical ISIS militants?
While not a single voice among these liberal feminists spoke out against these inhumane acts perpetrated against Muslim women by radical Islamists, a Hamas and Muslim Brotherhood sympathizer, Linda Sarsour, co-organized the anti-Trump Women's March on Washington. What's worse, these liberal feminists want Sarsour to represent all Muslim women, while in fact she speaks for nobody except herself and those who fund her."
Israel/ Homosexuality/ Jerusalem
Jerusalem to host Israel's main gay pride parade 03/20/17  God can't let national rebellion like this go on and on. At some point he will move in judgment although Israel will survive. This is the type of event that caused the judgment back in 600 BC.
Jude 1:7  Even as Sodom and Gomorrha, and the cities about them in like manner, giving themselves over to fornication, and going after strange flesh, are set forth for an example, suffering the vengeance of eternal fire.

"Israel's main gay pride parade will reportedly take place this year in Jerusalem, rather than in Tel Aviv where it is traditionally held.
Although Jerusalem is both Israel's capital and its largest city, its gay pride parade is much smaller than then one in Tel Aviv, which has a large LGBT community and prides itself on its tolerant environment.
The initiative to hold the country's main gay pride parade in Jerusalem this year was pushed for by the Jerusalem Open House for Pride and Tolerance in order to protest for equal rights for the LGBT community, Channel 2 reported.
In July 2015, the Jerusalem pride parade was the scene of a deadly stabbing spree, raising the event's profile and leading to a mauch larger showing the next year.
The decision to hold the main parade in Jerusalem rather than Tel Aviv was reportedly not coordinated with Jerusalem Mayor Nir Barkat, who decided not to attend the city's parade last year in order to refrain from offending the capital's ultra-Orthodox population."
Earthquakes
Ancient quakes may point to sinking risk for part of California coast 03/21/17  It seems that there is one warning after another about huge earthquakes hitting the entire West Coast. This one is about the Los Angeles area.
"The Big One may be overdue to hit California but scientists near Los Angeles have found a new risk for the area during a major earthquake: abrupt sinking of land, potentially below sea level.
The last known major quake on the San Andreas fault occurred in 1857, but three quakes over the last 2,000 years on nearby faults made ground just outside Los Angeles city limits sink as much as three feet, according to a study published Monday in the journal Scientific Reports.
Seismologists estimate the 800 mile-long San Andreas, which runs most of the length of the state, should see a large quake roughly every 150 years.
Scientists from California State University Fullerton and the United States Geological Survey found evidence the older quakes caused part of the coastline south of Long Beach to drop by one-and-a-half to three feet.
Today that could result in the area ending up at or below sea level, said Cal State Fullerton professor Matt Kirby, who worked with the paper's lead author, graduate student Robert Leeper."

Exodus 15:3  The Lord is a man of war: the Lord is his name.