NPR Praises Terrorist Baghdadi: 'He Was a Real Leader,' 'A Movement We've Never Seen Before
Verse of the Day
Isaiah 5:20 Woe unto them that call evil good, and good evil; that put darkness for light, and light for darkness; that put bitter for sweet, and sweet for bitter!
Commentary
Sin and rebellion against God has broken the mind of these people. They can no longer judge between right and wrong. They loath President Trump, and yet praise a vicious terrorist. In their minds, they think that President Trump is worse than this terrorist!
How is America going to function with millions of people that think like this person? In their reprobate minds, whoever is against their ungodly agenda is evil, but there is no absolute right or wrong. They decide what is right and what is wrong! They have a murdering spirit in them, and they are very close to violence against anyone who dare challenge them. They are extremely dangerous.
May the Holy God of Israel bless and protect you.
Matthew 10:28  And fear not them which kill the body, but are not able to kill the soul: but rather fear him which is able to destroy both soul and body in hell.
HARD LEFT INSANITY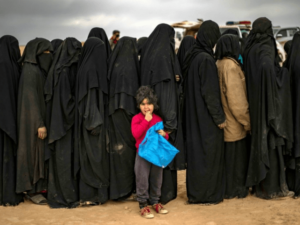 "NPR Praises Terrorist Baghdadi: 'He Was a Real Leader,' 'A Movement We've Never Seen Before'"
"The Washington Post is not alone when it comes to kind remembrances of the ISIS terrorist Abu Bakr al-Baghdadi, who died igniting a suicide vest in a tunnel in northwest Syria on Saturday as U.S. troops closed in.

During special coverage of President Donald Trump's announcement on Sunday of the successful mission, National Public Radio (NPR) praised the man who was responsible for beheading three Americans and enslaving and killing an American woman.

Host Lulu Garcia-Navarro led a roundtable discussion with NPR reporters Greg Myre, Tamara Keith and Daniel Estrin about Baghdadi's death and asked them to tell listeners about the terrorist.

"He led a movement that we've never seen before," Myre said. "ISIS had tens of thousands of members, fighters, coming in from all over the world." They controlled massive amounts of territory — in Eastern Syria and Western and Northern Iraq, Myre said, adding ISIS had "millions of people under their control." They administered cities, they collected taxes," Myre said."
ISIS LEADER KILLED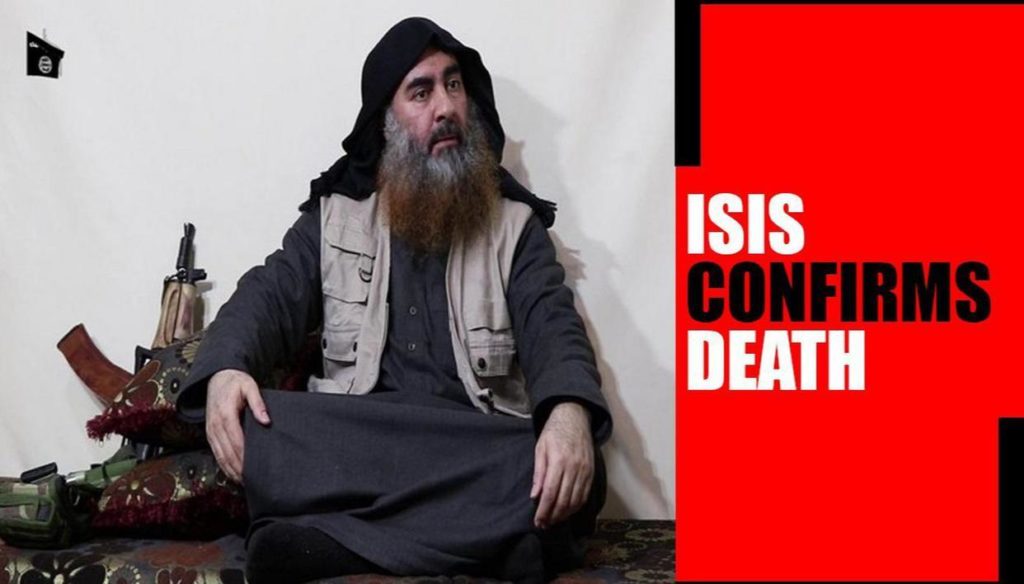 "'He Died Like A Coward' — Donald Trump Confirms Death of ISIS Leader Abu Bakr al-Baghdadi"This is wonderful news. All this happened after President Trump pulled back our troops and reset the stage in Syria. All the airheads said the President's action would create the end of the world! The President has great instincts, and I trust him when he makes a decision. Again he was proven correct!
"President Donald Trump announced Sunday that ISIS founder and leader Abu Bakr al-Baghdadi has died as the result of a raid conducted by United States special forces. "He died like a dog, he died like a coward," Trump said on Sunday. "The world is now a much safer place."

The president announced the news in a statement to the nation from the White House. "Last night, the United States brought the world's number one terrorist leader to justice," Trump said. "Abu Bakr al-Baghdadi is dead. He was the founder and leader of ISIS, the most ruthless and violent terror organization anywhere in the world."
DEFEATING ISIS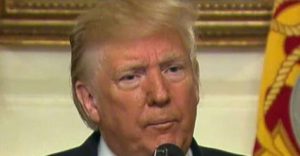 "Trump says he kept details of ISIS operation from Pelosi to avoid leaks" It really does now appear that everything the President touches is blessed. I'm delighted he didn't tell the demon-dems about this. The less they know the better off the nation is.
Titus 2:13 Looking for that blessed hope, and the glorious appearing of the great God and our Saviour Jesus Christ;

"President Trump said Sunday morning that he did not tell House Speaker Nancy Pelosi about the U.S. military raid in Syria that resulted in the death of ISIS leader Abu Bakr al-Baghdadi because he was worried about leaks that could have compromised the mission.

"We've notified some, others are being notified now as I speak," Trump said. "We were going to notify them last night but we decided not to do that because Washington leaks like I've never seen before."

The president went on to call Washington, D.C. "a leaking machine, and said he decided "we will not notify them until our great people are out," because "I don't want to have them greeted with firepower like you wouldn't believe."
HARD LEFT IN THE MILITARY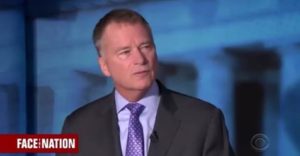 "Top Obama Military Officer Bashes President Trump For "Piling on" Humiliation of Baghdadi and ISIS (VIDEO)" We need to rid the military and government of everyone who thinks like this. The dead terrorist should be treated with respect because he is a Muslim! This is mind boggling, and look how they favor Islam! These deranged people simply love Islam!
"If you look back at the bin Laden raid, we treated his body with respect that is due under Islam," he said."

"This was a huge win for the US and the West, but the Democrat-media complex immediately criticized President Trump. James Winnefeld, a Navy Admiral who served as Barack Obama's Vice Chairman of the Joint Chiefs of Staff, appeared on CBS's "Face the Nation" Sunday morning and said he was worried about Trump's "piling on" humiliation of ISIS and Baghdadi.

"If you look back at the bin Laden raid, we treated his body with respect that is due under Islam," he said."
CLOSING IN ON THE DEEP STATE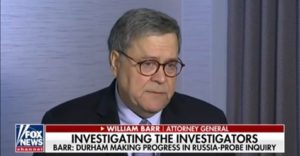 AG Barr Says Durham 'Making Progress' in His Probe Into Origins of Spygate, "We'll Let the Chips Fall Where They May" (VIDEO)" This is great news because if true, B. Hussein Obama is going to the Big House along with his partner in crime Hillary and her crime cartel. If the Lord has taken us this far, why not all the way!
Mark 9:23 Jesus said unto him, If thou canst believe, all things are possible to him that believeth.

"US Attorney General Bill Barr said in an exclusive interview with Fox News on Monday that special prosecutor John Durham is making great progress in his investigation into the origins of Spygate.

Barr revealed last week that Durham's probe, which began as an administrative review has shifted into a criminal investigation. Durham now has the ability to impanel a grand jury, issue subpoenas and file criminal charges.

"We'll let the chips fall where they may," Barr said praising Durham's 35-year record of bipartisan investigations. Barr defended the investigation being conducted by US Attorney from Connecticut John Durham and ripped former FBI Director James Comey for 'failure of leadership.'"
JUSTICE ON THE DEEP STATE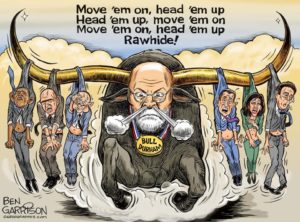 Meme" Bull DURHAM"U.S. Attorney John Durham is conducting a criminal investigation into the FBI and Justice Department.
Those who drummed up false evidence to carry out an attempted coup on President Trump are now sweating bullets.
Including former President Obama, Obama's CIA director John Brennan, Obama's former Director of National Intelligence James Clapper, FBI Peter Strzok, Strzok's lover Lisa Page and of course, the disgraced former FBI Director, James Comey.
Proverbs 29:2 When the righteous are in authority, the people rejoice: but when the wicked beareth rule, the people mourn.
PENNSYLVANIA MOST CORRUPT STATE
"Major U.S. city faces claims from 35,000 for confiscating cars, land, homes without reason" I live in PA and know just how corrupt it is. We've exposed the corruption against the elderly and showed how the state was in violation of its own laws, but NO action was taken. It is truly amazing when you get a look into the running of this state just how corrupt it is.
The scheme in this article went on for decades and no one stopped it! Finally a lawsuit stopped it, but I know lawyers involved with the suit were either from out of state of very brave because one way the corruption is protected is they go after the licenses of the lawyers that try and expose the corruption.
""Innocent Philadelphians who unjustly lost homes, money and cars to the city's forfeiture machine are able to get every penny back but they need to apply before the deadline," said Darpana Sheth, lead counsel for plaintiffs and director of the Institute for Justice's National Initiative to End Forfeiture Abuse.

IJ said when the settlement agreement was obtained: "Civil forfeiture – where the government can seize and sell your property without convicting or even charging you with a crime – is one of the greatest threats to property rights today. With civil forfeiture, the government sues the property itself under the fiction that cash, cars or even homes can be guilty, resulting in bizarre case names like Commonwealth v. 2000 Buick. And because these cases are civil, innocent property owners are denied rights guaranteed to criminal defendants, like the right to an attorney."

IJ said Philadelphia for decades rigged its system against property owners. "Until IJ brought suit, Philadelphia routinely threw property owners out of their homes without notice. It forced owners to navigate the notorious 'Courtroom 478,' where so-called 'hearings' were run entirely by prosecutors, without any judges or court-appointed lawyers to defend property owners. Again and again, prosecutors demanded that property owners appear in court, sometimes ten times or more.

Missing even a single 'hearing' meant that prosecutors could permanently take an owner's property, sell it and use the proceeds for any law-enforcement purpose they wished. More than 35 percent of proceeds went to salaries, including the salaries of the very officials seizing and forfeiting property, thus creating a perverse incentive to abuse this system. Today's landmark settlement brings all of that to an end," IJ said."
HARD LEFT VS THE CHURCH
Franklin Graham: 'The Left, the Socialists Have Made It Very Clear That They Stand Against the Church'" He is warning what lies just ahead with the Hard Left reprobates. They are willing to destroy America over the homosexual agenda. They just love this sin and will do everything needed to protect and promote it!

"In an interview with CBN News, evangelist Franklin Graham is standing firm against the recent controversial comments by 2020 Democratic presidential candidate Beto O'Rourke, who said he would want to strip churches of their tax-exempt status if they don't support same-sex marriage.

Graham says it's indicative of a much broader moral slide by progressives in American politics. "I think the Left, the socialists have made it very clear that they stand against the church," Graham tells CBN News. "Unless we bow down and accept their agenda as it relates to the LGBTQ agenda, then they'll take our tax exempt status, and everybody in the room cheered and clapped when he said that. And of course the other candidates clapped and cheered as well. And that just shows you where their heart is and where they're going to go."

Abba Father's International Fellowship

John McTernan Preaching live in Pakistan 10/29/19

If you like our ministry, please consider making a donation to keep us going. May the Holy God of Israel bless you!

Revelation 22:20 He which testifieth these things saith, Surely I come quickly.Amen. Even so, come, Lord Jesus.