NY Governor Cuomo Signs Bill Prohibiting Churches, Nonprofits From Endorsing, Opposing Political Candidatesates
Verse of the Day
Psalm 94:20 Shall the throne of iniquity have fellowship with thee, which frameth mischief by a law?
Commentary
Churches must be free to stand for righteousness and against sin. Churches should NOT be a non profit corporation because then the state can control the church. What is coming next is New York will move to control what is preached from the pulpit. There is NO doubt this is on the way.
Revelation 18:4  And I heard another voice from heaven, saying, Come out of her, my people, that ye be not partakers of her sins, and that ye receive not of her plagues. 
HARD LEFT CONTROLLING CHURCHES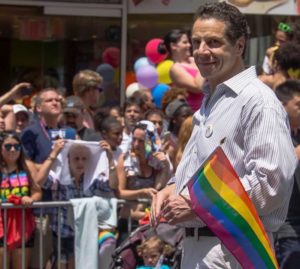 "NY Governor Cuomo Signs Bill Prohibiting Churches, Nonprofits From Endorsing, Opposing Political Candidates"
"The Democratic governor of New York has signed a bill that codifies into state law already-existing federal rules prohibiting churches and nonprofit organizations from endorsing or opposing political candidates.

Senate Bill 4347 states that "any corporation, association, trust, or community chest, fund, foundation, or limited liability company, organized and operated exclusively for religious, charitable, scientific, testing for public safety, literary or educational purposes" may not "participate in, or intervene in (including the publishing or distributing of statements), any political campaign on behalf of or in opposition to any candidate for public office."
HARD LEFT TAKEOVER?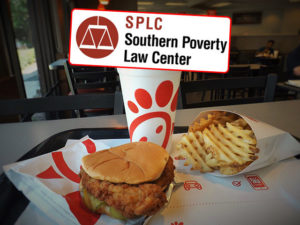 "Chick-Fil-A Donates to Extremist Southern Poverty Law Center" It appears that this business was taken over by the Hard Left. I think it is time we all boycott it and treat this business like an enemy. It has turned 180 degrees!
"Internal Revenue Service (IRS) records show that Chick-fil-A is not only stopping donations to Christian organizations but is funding left-wing extremist groups, including the anti-Christian Southern Poverty Law Center (SPLC).

Chick-fil-A's 2017 990 IRS filing shows the fast-food franchise made a $2,500 donation to SPLC, among a laundry list of pro-abortion and pro-LGBT orgs, Townhall reports. The Chick-fil-A Foundation has come under conservative scrutiny since its decision to stop supporting Christian charities such as the Salvation Army, caving to disingenuous pressure campaigns from far-left activists."
COMMUNIST CHINESE HARD LEFT TRAINING GROUND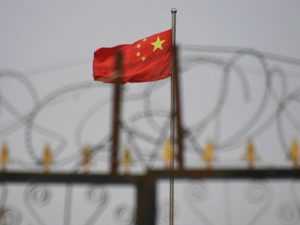 "'Cultural Genocide': Leaked Documents Reveal How China Uses AI, Mass Surveillance to Run Concentration Camps" There is no doubt in my mind that the Hard Left in America are watching what the Chinese are doing and would use these tactics against the "deplorables" in America.
They might use these tactics before moving to genocide against us, or go right to genocide. They are ruthless and their tactics are manifested for all to see.
"The classified documents lay out the Chinese government's deliberate strategy to lock up ethnic minorities even before they commit a crime, to rewire their thoughts and the language they speak.

The papers also show how Beijing is pioneering a new form of social control using data and artificial intelligence. Drawing on data collected by mass surveillance technology, computers issued the names of tens of thousands of people for interrogation or detention in just one week.

Taken as a whole, the documents give the most significant description yet of high-tech mass detention in the 21st century in the words of the Chinese government itself. Experts say they spell out a vast system that targets, surveils and grades entire ethnicities to forcibly assimilate and subdue them — especially Uighurs, a predominantly Muslim Turkic minority of more than 10 million people with their own language and culture.

"They confirm that this is a form of cultural genocide," said Adrian Zenz, a leading security expert on the far western region of Xinjiang, the Uighur homeland. "It really shows that from the onset, the Chinese government had a plan."
JERUSALEM JERUSALEM JERUSALEM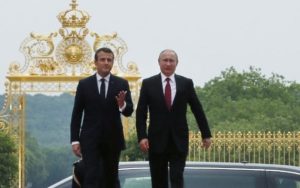 "Jerusalem to host largest-ever event on anti-Semitism; Putin, Macron to attend" Just an update about what is happening in Israel.
"President Reuven Rivlin said Wednesday that some 30 world leaders, including Russian President Vladimir Putin and French President Emmanuel Macron, will be coming to Israel in January to mark International Holocaust Remembrance Day in Jerusalem, in what is expected to be the largest-ever gathering focused on combating anti-Semitism.

Rivlin spoke at a press conference at the President's Residence in Jerusalem ahead of the Fifth World Holocaust Forum, which will take place on January 23, 2020, at the Yad Vashem museum in the capital under the title "Remembering the Holocaust, Fighting Antisemitism."
REAL JUSTICE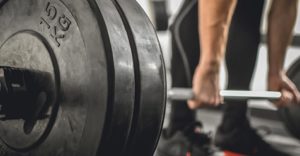 "Female bodybuilder, 82, fights home intruder: 'He picked the wrong house'" I so enjoyed reading this and wished every bad situation ended like this!
"An 82-year-old female bodybuilder fought back against a man who broke into her home on Thursday night as she was getting ready for bed, using her daily workout regimen and various household items to overwhelm the intruder.

Willie Murphy, who attends the Maplewood YMCA in Rochester, N.Y., on a daily basis, was getting ready for bed around 11:00 p.m. when a man started banging on the door asking for an ambulance, while declaring "I'm sick, I'm sick." Murphy called the police and wouldn't let him inside, which she says angered the man."
HARD LEFT DIVIDING AMERICA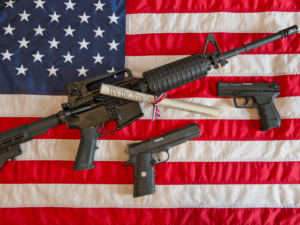 "Virginia Sheriff Will Not Enforce Unconstitutional Gun Laws"The Hard Left has its sanctuary cities and states, so lets play their game. We will decide what laws to follow. This is all part of how the Hard Left has divided the country as they want to destroy America as we know it!
Matthew 12:25 And Jesus knew their thoughts, and said unto them, Every kingdom divided against itself is brought to desolation; and every city or house divided against itself shall not stand:

"Amelia County, Virginia, Sheriff Ricky L. Walker is making clear he will not enforce unconstitutional gun laws even if ordered to by a judge. The focus on unconstitutional gun laws comes as Democrats prepare to take over the Virginia legislature and Gov. Ralph Northam (D) readies a war on guns.

The Washington Post quoted Sheriff Walker speaking to Amelia County residents, saying, "My oath of office is to uphold the Constitution of the United States." He explained that he would not confiscate guns even under a judge's order, if the law at the center of the judge's ruling was unconstitutional. Walker added, "That's what I hang my hat on."
Tuesday Night Bible Study
https://youtu.be/0qwqPciHyMY
Bible Teaching: What is Preterism
Abba Father's International Fellowship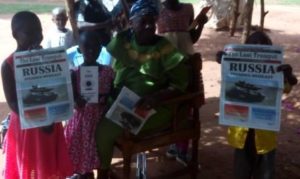 Greetings pastor Dave and John, praise the living name of the High God of Glory'
Thank you so much for the Blessed work work of the lord that you are doing , we are blessed so much as a generations of Christ ambassador by the teachings , and we are reaching and encouraging many to come to Jesus through your teachings. i just want to inform you that the teachings are very transforming and i believe that the many will be lead by the spirit of God and lead will be benefiting and equipped spiritual if they can have such good teachings for them selves and for their families, it will be a transforming season to all that will need Jesus and need Him Indeed, i read to your the teachings always for myself as well have gained a great move in my spirit as i serve my fellow believers and lead them to Jesus ,the Lord as enabled me to reach souls in community with the message as well and it has transformed their lives ,evangelism and soul wining too is at work, we are reaching life testimony of what the lord is doing with the material here in my region, please thank and thanks again for being a a blessing to the lives of many souls ,thank s to you for the faithful work of the
kingdom, Kindly am requesting for another box for the Upcoming events for this month end.
the picture are here by too attached for the part of the work being done and for materials
In Christ the Kings Service
Pastor G W
If you like our ministry, please consider making a donation to keep us going. May the Holy God of Israel bless you!
Revelation 22:20 He which testifieth these things saith, Surely I come quickly.Amen. Even so, come, Lord Jesus.