Our Kids Are Being Taught They're Flawed if They're White
Verse of the Day
Revelation 5:9 And they sung a new song, saying, Thou art worthy to take the book, and to open the seals thereof: for thou wast slain, and hast redeemed us to God by thy blood out of every kindred, and tongue, and people, and nation;
Commentary
The Hard Left hates white people. It use to be just males, but I think it is morphing also into the females, because it was white people who founded America, and worse yet, they were Christians. The Hard Left hate, loath, despise us with the same drive the Nazis had to eliminate the Jews. They are moving on all fronts to marginalize and then destroy us.
The political victory we just had is only a stop-gap because there is a Hard Left cancer devouring us with a spiritual disease growing in the nation. Without an outpouring of the Holy Spirit, they will force a fight upon us. These people mean to destroy us because they loath God. They are energized by hell, and only the Holy Spirit can neutralize them. We need a real revival for survival!
May the Holy God of Israel bless and protect you.
John 3:16 For God so loved the world, that he gave his only begotten Son, that whosoever believeth in him should not perish, but have everlasting life.
Hard Left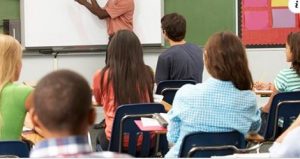 Our Kids Are Being Taught They're Flawed if They're White 01/10/18   (A must see video is on this page)  
"The American Left has morphed into our newest religion. With frightening similarities to Islam, the religion of the Left "is an authoritarian movement that wants total compliance with its dictates," says Daniel Greenfield, journalism fellow at the Freedom Center, "with severe punishments for those who disobey."
In my new book, "Tyranny of the Minority," I warn that "a Hillary Clinton victory might have placed us closer to a political inquisition in which conservatives would be given the chance to confess and recant. In that scenario, unrepentant conservatives would be deported."
Is that so far-fetched? I don't think so. Why? Because an inquisition aimed at white people is already underway."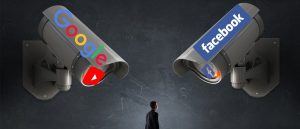 Anti-Conservative Censorship Spreads From Campuses To Big Tech 01/11/18  The Hard Left is in control of most of the media outlets and they are using their power to crush all opposition. They fully intend to crush and destroy us because we are anchored in God and the Bible.
The bottom line is that they have reprobate minds and hate anything to do with God. This hatred motivates them, and it is a driving force to destroy everything about us. It is now being played out right before our eyes. Our hope is in the Lord to stand against them at all cost. They are bringing the fight to us and they fully mean to destroy us.
John 15:18  If the world hate you, ye know that it hated me before it hated you.

"Censorship, discrimination and mandatory "anti-bias" training sessions that cross the line into political indoctrination are now common stories for conservatives on college campuses. But they are increasingly the norm at another haven of young progressives: Silicon Valley.
A class action lawsuit filed on behalf of former Google engineer James Damore and other right-of-center Google employees describes a culture of censorship and discrimination: managers openly discuss blacklists "meant to encourage and coordinate the sabotage of promotions, performance reviews, and employment opportunities for those with conservative viewpoints," Google employees are pressured to undergo one-sided "Bias Busting" re-education sessions focusing on white male privilege, and employees risk their careers by speaking out against progressive orthodoxy, the lawsuit states.
The suit claims that Google illegally discriminates against white male employees as part of the company's diversity efforts."
Hard Left/ Homosexuality
NJ Gives Christian Teacher 3-Year Suspension After Facebook Post on Homosexuality 01/11/18 The Hard Left will destroy anyone who speaks out about homosexuality. The reprobate mind does everything to protect this sin. The goal of the Hard Left mind is to control the entire society like this. They will move to destroy anyone who speaks out against sin. This means going after churches that speak the truth.
1 John 4:6  We are of God: he that knoweth God heareth us; he that is not of God heareth not us. Hereby know we the spirit of truth, and the spirit of error.

"A Christian teacher in New Jersey is now serving a three-year suspension of her teaching certificates all because she posted critical remarks about homosexuality on social media.
Jeyne Viki Knox, a 56-year-old long time special educator and faculty adviser to the Bible club at Union High School, has come to an agreement with the state's Department of Education on a proposal to have her three teaching certificates revoked for a period of three years.
Knox, who is an ordained minister, has held certificates for elementary school, nursery school and handicapped teaching since 1990, according to the Associated Press.
Knox's troubles began in October 2011 when she took to Facebook to criticize a display at the high school honoring LGBT history month."
World War 3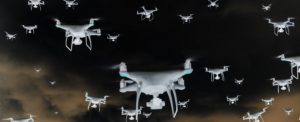 First-Ever Drone Swarm Attack Has Struck Russian Military Bases, Sources Claim 01/11/18  This attack just crossed a new threshold of war. It was the first time a swarm of drones attacked attacked a military position. This was very primitive attack, but in a short time it will be very sophisticated and very destructive.
"Ever since technological advancements made drones possible, people have warned of the potential dangers of weaponised UAVs (unmanned aerial vehicles), which could effectively become murderous slaughterbots we need to defend ourselves against.
Now, it looks like those fears have become a reality. The Russian Ministry of Defence claims its forces in Syria were attacked a week ago by a swarm of home-made drones – the first time such a coordinated assault has been reported in a military action.
According to the Ministry of Defence, Russian forces at the Khmeimim air base and Tartus naval facility "successfully warded off a terrorist attack with massive application of unmanned aerial vehicles (UAVs)" last Friday night."
World War 3/ North Korea
Trump deserves 'big credit' for sparking North Korea talks, South Korea's president says 01/10/18  It seems the President knows how to handle Kim Jong Un. After the President upped the ante about how he has a bigger nuke button, Kim sort of backed down after a meeting with South Korea!
Where this meeting will end, I don't know, but I think that Kim just wants to buy some time. Trump will have none of this, so I don't think it will change much. Unless something great comes from these meetings, it looks like after the Olympics could be a serious time for the war to begin.
"President Trump deserves "big credit" for kicking off the first talks between Pyongyang and Seoul in more than two years, South Korean President Moon Jae-in said Wednesday.
North Korea agreed Tuesday to send a delegation to next month's Winter Olympics, which are set to begin next month in Pyeongchang, South Korea. The rival nations' talks are the first sign of a possible thaw in their relationship.
"I think President Trump deserves big credit for bringing about the inter-Korean talks," Moon said at a news conference. "It could be a resulting work of the U.S.-led sanctions and pressure."
Following Moon's comments, his Special Adviser for Foreign Affairs and National Security, Chung-in Moon told Fox News: "I agree 100 percent. Were it not for President Trump's pressures, North Korea would not have come to South Korea. President Trump deserves credit."
American Politics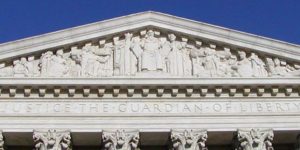 Supremes allow law exempting Christians from homosexual promotion 01/09/18  This is really good news and shows a shift in the Supreme Court toward protecting the rights of Christians in light of the advancing homosexual agenda. It seems since Trump was elected that things seem to be going our way. Obama did a lot of damage during his 8 years in office.
"The Supreme Court's decision not to intervene in the Mississippi case could signal how it will rule in the case brought by Jack Phillips' Masterpiece Cakeshop, which was fined by Colorado for declining to provide a same-sex wedding cake.
"Good laws like Mississippi's protect freedom and harm no one," said Kevin Theriot, senior counsel for the Alliance Defending Freedom.
The group was part of the team defending Mississippi's law.
"The 5th Circuit was right to find that those opposing this law haven't been harmed and, therefore, can't try to take it down. Because of that, we are pleased that the Supreme Court declined to take up these baseless challenges, which misrepresented the law's sole purpose of ensuring that Mississippians don't live in fear of losing their careers or their businesses simply for affirming marriage as a husband-wife union," he said."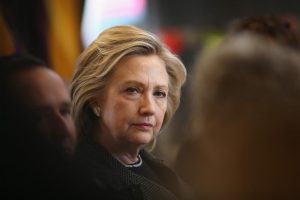 Clinton Foundation Donors Got Weapons Deals From Hillary Clinton's State Department 01/09/18  First it was bribes for uranium,and now it is bribes for weapons sales!
It appears there is no end to the corruption connected to Clinton and her crime cartel. These are huge sums of money and the bribes were enormous.
All that is needed to put Hillary away for a long time is for one of these transactions to stick as bribery!
Revelation 11:15 And the seventh angel sounded; and there were great voices in heaven, saying, The kingdoms of this world are become the kingdoms of our Lord, and of his Christ; and he shall reign for ever and ever.

"The Saudi deal was one of dozens of arms sales approved by Hillary Clinton's State Department that placed weapons in the hands of governments that had also donated money to the Clinton family philanthropic empire, an International Business Times investigation has found.
Under Clinton's leadership, the State Department approved $165 billion worth of commercial arms sales to 20 nations whose governments have given money to the Clinton Foundation, according to an IBTimes analysis of State Department and foundation data. That figure — derived from the three full fiscal years of Clinton's term as Secretary of State (from October 2010 to September 2012) — represented nearly double the value of American arms sales made to the those countries and approved by the State Department during the same period of President George W. Bush's second term.
The Clinton-led State Department also authorized $151 billion of separate Pentagon-brokered deals for 16 of the countries that donated to the Clinton Foundation, resulting in a 143 percent increase in completed sales to those nations over the same time frame during the Bush administration. These extra sales were part of a broad increase in American military exports that accompanied Obama's arrival in the White House. The 143 percent increase in U.S. arms sales to Clinton Foundation donors compares to an 80 percent increase in such sales to all countries over the same time period."
American Politics/ Christianity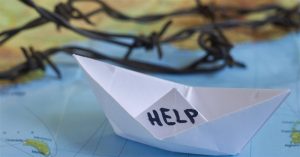 Majority of Refugees Admitted into U.S. under Trump are Christian 01/09/18  This is really good news and the good news continues!
"Over the past year under the Trump administration, the majority of refugees admitted into the U.S. have been Christian.
This is a reversal of the religion of refugees who were admitted into the U.S. under President Obama. Under Obama, the majority of refugees were Muslim, but under Trump, 60 percent are Christian, reports the Washington Examiner.
Additionally, only 13 percent of refugees admitted into the U.S. this past year have been Muslim, making the Christian to Muslim ratio roughly six to one.
Islam/ Jerusalem
North Carolina Imam's Sermon on Jerusalem Invokes 'End of Time' War Against Jews01/11/18  This speech is real Islam, right out of their writings. The Muslims want to run from this rhetoric, but it is part of Islam just as was Muhammad "married" a nine year child while she was playing with dolls. Real Islam is very ugly, which both the Muslims and the Hard Left are trying to hide from the public.
John 8:32  And ye shall know the truth, and the truth shall make you free.

"A North Carolina imam is in the spotlight after a sermon he gave alleging that Jesus had been "saved from the Jews, who tried to crucify him" was unearthed this week on social media.
In the same sermon – delivered on December 8, during the week that US President Donald Trump recognized Jerusalem as Israel's capital – Imam Abdullah Khadra of Raleigh, NC cited a well-known hadith (a maxim attributed to the Prophet Muhammad) which holds that "at the End of Time, we will fight those Jews until the rocks and the trees will speak: 'Oh Muslim, this is a Jew behind me'."
The Syrian-born Khadra's sermon was brought to light by the Middle East Media Research Institute (MEMRI), which has recently uncovered examples of similarly provocative sermons delivered on the same Friday in New Jersey and Houston, Texas."
Jerusalem
Arab League to meet on Jerusalem next month Arab League Countries 01/11/18  The Arab nations have not given up on Jerusalem. Their goal is to get the UN to recognize a Palestinian State with Jerusalem as its capital. In the end, the confrontation is coming down to Jerusalem, exactly like the Bible states it would.
Zechariah 12:6  In that day will I make the governors of Judah like an hearth of fire among the wood, and like a torch of fire in a sheaf; and they shall devour all the people round about, on the right hand and on the left: and Jerusalem shall be inhabited again in her own place, even in Jerusalem.

"Arab foreign ministers will meet early next month to discuss steps against U.S. President Donald Trump's recognition of Jerusalem as Israel's capital, the Arab League said Wednesday, according to AFP.
The meeting of the League's Council will be held on February 1 in Cairo, its general secretariat said in a memo obtained by the news agency.
Jordan said on Saturday that the League would seek international recognition of a Palestinian state with eastern Jerusalem as its capital following the U.S. move."

Galatians 2:20  I am crucified with Christ: nevertheless I live; yet not I, but Christ liveth in me: and the life which I now live in the flesh I live by the faith of the Son of God, who loved me, and gave himself for me.