Hezbollah Vows 'Full-Fledged' War Hours Ahead of U.S. Embassy Move to Jerusalem
Verse of the Day
Obadiah 1:15 For the day of the LORD is near upon all the heathen: as thou hast done (To Israel), it shall be done unto thee: thy reward shall return upon thine own head.
Commentary
Israel has warned Lebanon and Hezbollah many, many times that the coming war will be the last. The IDF will totally destroy Hezbollah so it can't be rebuilt along with Lebanon for hosting the terrorists.
This coming war will be swift and vicious with Lebanon being leveled and Hezbollah totally destroyed. It is possible that Syria also might be destroyed at this time.
May the Holy God of Israel bless and protect you.
Philippians 4:7 And the peace of God, which passeth all understanding, shall keep your hearts and minds through Christ Jesus.
Israel vs Hezbollah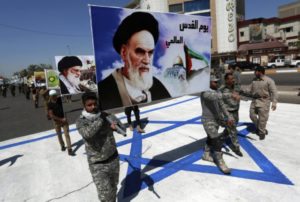 Hezbollah Vows 'Full-Fledged' War Hours Ahead of U.S. Embassy Move to Jerusalem"
Psalm 83:17,18 Let them be confounded and troubled for ever; yea, let them be put to shame, and perish: That men may know that thou, whose name alone is JEHOVAH, art the most high over all the earth.

 "Palestinians will never be defeated and "will not accept" the U.S. embassy move from Tel Aviv to Jerusalem, the Lebanon-based deputy chief of Iran's narco-terrorist proxy Hezbollah declared hours before the dedication of the new American consulate building on Monday.

Echoing the Muslim Brotherhood (MB), Sheikh Naim Qassem also vowed a "full-fledged and unrestricted battle" against what Iran's semi-official Tasnim News Agency described as "occupiers" in Israel.

Palestinians and their allies often use "occupier" to refer to the Israelis and their allies.

In December, the terrorist-linked MB, consistent with the position of other jihadist groups, pledged to "shed blood" and "wage war" against the United States after American President Donald Trump officially recognized Jerusalem as the capital of Israel and directed his government to move the American embassy to the city."
Breakdown of the American Family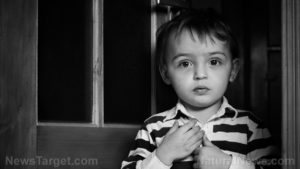 "Over a million children under the age of six are currently on psychiatric drugs in America" What is happening to America is the breakdown of the family unit which is wrecking havoc on the children and the utter corruption of the Babylonian medical system. The psychobabble they promote is nothing more than modern voodoo. The medical priests of baal are destroying the minds of the children with their drugs.
We need revival for survival.
Hosea 4:6 My people are destroyed for lack of knowledge: because thou hast rejected knowledge, I will also reject thee, that thou shalt be no priest to me: seeing thou hast forgotten the law of thy God, I will also forget thy children.

 "Psychiatric drug use is on the rise in the U.S., with one out of every six Americans now taking some type of medication in this category. This is highly concerning given the scary side effects and poor effectiveness of many of these drugs, but there is one particularly disturbing aspect of this trend that seems to get glossed over, and that is the extraordinary number of children who are taking such drugs.

Mental health watchdog group Citizens Commission on Human Rights is drawing attention to the concerning fact that more than a million kids younger than six in our nation are currently taking psychiatric drugs.

While around half of these children are four to five years old, an incredible 274,804 of them are younger than a year old. That's right: babies are being given psychiatric drugs. The number rises for toddlers aged two to three, with 370,778 kids in this category taking psychiatric drugs overall. Data from IMS Health shows that the situation only gets worse as kids get older, with 4,130,340 kids aged 6 to 12 taking some type of psychiatric drug."
Christians and Israel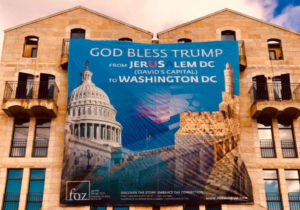 Israel: Time to start crediting the Christians" This is a wonderful article showing how the Israelis are seeing the influence of God's people in America in support of Israel. We are closer to Israel than many Jews and especially the Hard Left ones.
What a time we are living in!
Zechariah 8:22 Yea, many people and strong nations shall come to seek the LORD of hosts in Jerusalem, and to pray before the LORD.
 "What motivated US President Donald Trump to go against decades of American policy at a time when the peace process is frozen, amid warnings of Arab outrage and a looming nuclear threat from Iran? When neither mainstream American Jews or Israeli leaders were pushing for this? The answer is evangelical Christians, which represents a major shift in American-Israeli policy.

Forever, American-Israeli policy has been commanded by American Jews, mainly by the those involved in the American Israel Public Affairs Committee (AIPAC), the World Zionist Organization and Zionist Organization of America. Of course, under President Barack Obama, J Street Jews served a more prominent role, as well.

However, on Monday, when Israelis and Jews around the world rejoice at this formal declaration by America of Jerusalem as Israel's historic and eternal capital, Jews will not be able to take credit. The credit for the embassy's move goes to Christian Zionists."
Israel and the USA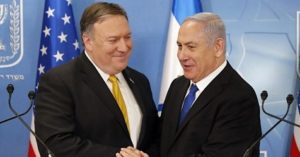 "Pompeo warned Iran, 'Harm Israel, and US will respond' — report" The bonding between Israel and the USA is getting deeper!
In my book "As America Has Done to Israel" I go into the wonderful history of America and the Jewish people and then with Israel. What is happening today started with George Washington!
If you want a copy, go to: https://usaprophecybooks.com/
 "US Secretary of State Mike Pompeo recently warned Iran that if it harms Israel, the American military will respond, the Walla news site reported Thursday, quoting senior Israeli sources.

The sources reportedly said that in the run-up to President Donald Trump's announcement on Tuesday that the US would withdraw from the 2015 nuclear deal with Tehran, "the US moved to the stage of graduated threats against Iran" in a bid to prevent any flareups in the region. The (Hebrew) report did not specify how Pompeo conveyed the reported warning."
FBI and CIA Coup  Attempt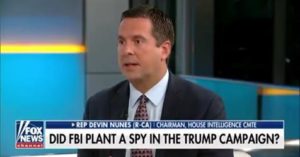 "CHAIRMAN NUNES: We've Seen No 'Credible Evidence' to Warrant Russia Investigation as We Enter Second Year of Witch Hunt (VIDEO)"
The investigation by Chairman Nunes is becoming very clear that the Hard Left made a coup attempt to take down President Trump: It failed!
Now will be the President's turn to clean out this rat's nest hiding in the DC swamp!
Oh happy days!!!
 "Deputy Attorney General Rod Rosenstein appointed Robert Mueller as Special Counsel to investigate 'Trump-Russia' collusion on May 17, 2017 without any real intelligence that Trump had colluded with the Russians to hack the DNC's servers.

There was already a counterintelligence investigation into several people in Trump's campaign prior to Mueller's appointment last May, so here we are entering year NUMBER TWO and the investigators still have NOTHING. "We have yet to see any credible evidence or intelligence that led to the opening of this investigation," said Nunes.

Chairman Nunes finally received the 2-page 'electronic communication' document he had been requesting for months which revealed there was no official intelligence used when the DOJ started spying on Trump.

Nunes is now trying to get to the bottom of an FBI source reportedly inside of the Trump campaign. Gowdy and Nunes will be meeting with DOJ officials this week to view the unredacted document revealing who this source was.
 Real Islam and Christianity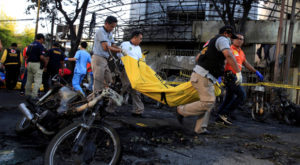 "At Least 13 Dead, 40 Wounded in Multiple Pentecostal Church Attacks Across Indonesia"
Events like this are happening on a regular basis throughout the Islamic nations. I reported this just to keep you aware that it is happening.
"A family of six launched suicide attacks on Christians attending Sunday services at three churches in Indonesia's second-largest city of Surabaya, killing at least 13 people and wounding 40, officials said.

Indonesia, the world's largest Muslim-majority country, has seen a recent resurgence in homegrown militancy and police said the family who carried out Sunday's attacks were among 500 Islamic State sympathizers who had returned from Syria.

"The husband drove the car, an Avanza, that contained explosives and rammed it into the gate in front of that church," East Java police spokesman Frans Barung Mangera told reporters at the regional police headquarters in Surabaya.

The wife and two daughters were involved in an attack on a second church and at the third church "two other children rode the motorbike and had the bomb across their laps," Mangera said. The two daughters were aged 12 and 9 while the other two, thought to be the man's sons, were 18 and 16, police said.

Police blamed the bombings on the Islamic State-inspired group Jemaah Ansharut Daulah (JAD).
Hard Left: Controls Europe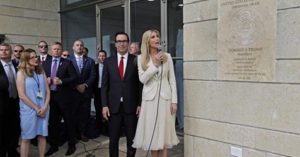 "European countries blast US embassy move to Jerusalem" God will bless the USA for recognizing Jerusalem and continue to curse the Europeans for trying to divide Jerusalem. The Europeans are always on the wrong side of God!
 "European foreign ministries on Monday slammed the US decision to move its embassy in Israel to Jerusalem, saying it violates international law, is unwise and is likely to exacerbate tensions, shortly before the embassy's dedication ceremony began in Jerusalem.

Turkey's foreign ministry called the action "null and void" and "illegitimate." "We strongly condemn the decision… violating international law and all relevant UN resolutions," it said in a statement. "We reiterate that this action is legally null and void. We emphasize that such a step which disregards the legitimate rights of the Palestinian people will not serve peace, security and stability in the region.

French Foreign Minister Jean-Yves Le Drian called Monday for all parties to "act responsibly to prevent a new flareup" in the Israeli-Palestinian conflict, as bloody clashes raged on the Israeli border with Gaza, with Palestinians engaging in a violent culmination of weeks of protests.

"France calls again for Israeli authorities to act with caution and restraint in the use of force, which must be strictly proportional," Le Drian said in a statement on the conflict's bloodiest day in years."
 Real Islam in the USA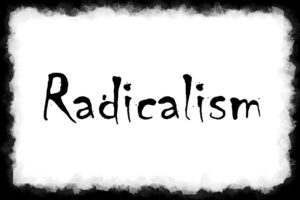 "Radicalism: The Real Shock Was the Reaction of the Americans…" Islam in America is like it was in Europe 20 years ago. The horrors of Europe could come upon America. The Muslims are too weak here to pull off what they are doing in Europe. We must unite and not let them destroy America like they are doing to so many European cities.
The Hard Left here will join forces with the Muslims to destroy America because the Hard Left hates America as much as the Muslims.
We need revival for survival right up to the coming of the Lord Jesus for us!
Titus 2:13 Looking for that blessed hope, and the glorious appearing of the great God and our Saviour Jesus Christ;

 "Many extremist Muslims believe that their religious desire is coming true in in the US. Religiously speaking, for extremist Muslims, ruling America is Allah's (God's) word. To them, a sacred promise is coming to fruition.

What does being the second-largest religion in a country mean? Voters impact local and national politics, swing domestic elections, elect more representatives from the same religious affiliation, are influential enough to determine who the next president of the United States may be, and change the laws of the land.

This sense of immunity and dismissal led to the downfall of many countries throughout time."
Revelation 22:20 He which testifieth these things saith, Surely I come quickly. Amen. Even so, come, Lord Jesus.