Pedophiles demand to be included in the LGBT community, say they should be respected and tolerated like everyone else
Verse of the Day
Luke 17:2 It were better for him that a millstone were hanged about his neck, and he cast into the sea, than that he should offend one of these little ones.
Commentary
This article is giving insight into the move to main stream pedophiles and link them with the homosexual agenda for cover. There is no doubt they are coming after the children unless we stop them.

May the Holy God of Israel bless and protect you.
Jude 1:7 Even as Sodom and Gomorrha, and the cities about them in like manner, giving themselves over to fornication, and going after strange flesh, are set forth for an example, suffering the vengeance of eternal fire.
The Hard Left's Next Crusade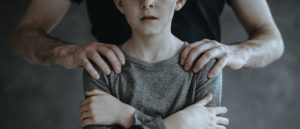 "Pedophiles demand to be included in the LGBT community, say they should be respected and tolerated like everyone else"
"Pedophiles are rebranding themselves as "MAPs" or "Minor Attracted Persons" in an effort to gain acceptance and be included into the LGBT community, according to several reports from LGBT news sites.

According to Urban Dictionary, the blanket term MAP includes infantophiles (infants), pedophiles (pre-pubescent children), hebephiles (pubescent children), and ephebophiles (post-pubescent children). Some MAPs also refer to themselves as NOMAPs or "Non-Offending Minor Attracted Persons".

These pedophiles seek to be a part of the LGBT+ community, even going so far as to make a "Pride" flag for Gay Pride Month."
Good Guys Going on Offense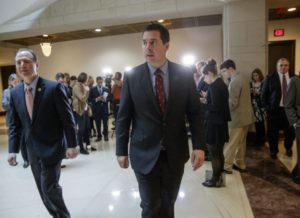 "Devin Nunes Sending Criminal Referral to DOJ over Spygate: 'Time to Go on Offense'"This is very exciting because once the criminal investigations begin these DC swamp rats will turn on each other for the best deals because they are facing major jail time! Imagine watching Hillary and Obama being perp walked into the big house!
These criminals tried their best to remove President Trump, but now it is the "good guys" turn.
"House Intelligence Committee Ranking Member Devin Nunes (R-CA) is planning to send a criminal referral next week to the Justice Department that will detail "multiple referrals on a number of different crimes," including leaking classified information, as part of his investigation into misconduct at the Justice Department and the FBI.

"As of now, it'll be one criminal referral but with multiple referrals on a number of different crimes," he told Breitbart News on Wednesday in an exclusive interview. "We will have some leakers in there for sure."
Exposing the Deep State !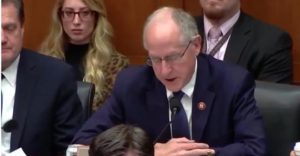 "BRAVO! GOP Rep. Conway Tears Into Russia Conspiracy Theorist Adam Schiff — Reads Letter Demanding His Resignation! (VIDEO)" I am going to post very important information about what is happening with the Deep State and DC Swamp. This is historic and will go all the way to Hillary and B. Hussein. What times we are living in.
Make sure you watch the video as I loved watching every minute of it.
"The House Intelligence Committee met on Thursday for the first time since the release of the Mueller Report on Sunday.

The House Republicans all signed a letter calling on corrupt leaker-liar Rep. Adam Schiff to resign from the committee in their opening remarks. Nine Republican members of the Intelligence Committee signed a letter before the hearing demanding Rep. Schiff resign."
The Deep State
The Lord has moved to strip down the deep state to show their lies and mental derangement. This meme really shows, in a joking way, what lies they say. There really are tremendous hard hitting memes that are funny yet powerful! I'll post the real good ones.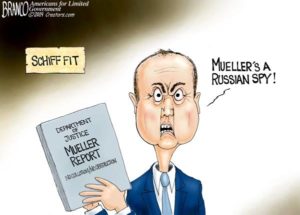 Uncle Joe Biden and the Female Problem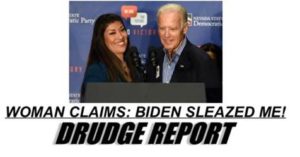 "Former Nevada Lawmaker Accuses Joe Biden of Sexual Harassment and "Inappropriate Touching" – 'He Approached Me From Behind and Inhaled My Hair'" This has finally come out in the open about Biden handling and touching females. He just can't keep his hands off females including young ones.
What just happened most likely will knock him out of the race, so Communist Bernie Sanders might become the front runner!
"A former Nevada lawmaker accused groping Joe Biden of creepin' on her with an inappropriate kiss when he campaigned for her in 2014.

Lucy Flores, the former Democrat nominee for Nevada Lieutenant Governor, accused Biden of an inappropriate encounter in a piece she wrote Friday in "The Cut" titled, "An Awkward Kiss Changed How I Saw Joe Biden."

Flores, then 35, (pictured below) stated then-Vice President Joe Biden reached out to her campaign to help her team and other Democrats in Nevada to help boost voter turn out shortly before the election."
Brazil and USA Alliance
"Brazil's President: We Stand With U.S. for Traditional Family, Respect to God, and Against Fake News"  This is wonderful news to see Brazil set frees from the death grip of dying Socialist state to freedom. Now Brazil wants to join a league with the USA. This is all exciting news!
"In a joint press conference with President Donald Trump at the White House, Brazilian President Jair Bolsonaro said that Brazil and the United States "stand side by side" in defense of "traditional family lifestyles, respect to God … against the gender ideology … and against fake news."

At the joint press conference in the Rose Garden on March 19, the conservative Bolsonaro, the new president of Brazil, asserted, "I say that Brazil and the United States stand side by side in their efforts to ensure liberties and respect to traditional family lifestyles, respect to God, our Creator, against the gender ideology or the politically correct attitudes, and against fake news."
Abba Father's International Fellowship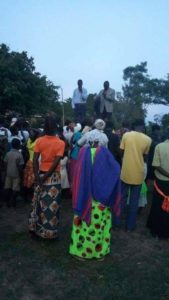 Greetings  pastor  Dave ,hallelujah  and praise the living  name of the High God of Glory' 
Thank you so much for the  Blessed work  work of the lord that you are doing , we are blessed so much as a generations of youth, and we are reaching and encouraging many to come to Jesus through your teachings.  i just want to inform you that the teachings are very transforming and i believe that the many  i lead will be benefiting and equipped spiritual  if they can have such good teachings  for them selves and for their families and community as whole, it will be a transforming  season to all that will need Jesus and  need Him Indeed, i read  to your  the teachings always for myself as well  i have  gained a great move in my spirit as i serve my fellow  people within the community both reached and the unreached  and  lead them to Jesus, the Lord as enabled me to reach them  with the message as well and it has transformed their lives evangelism and soul wining too is at work, we are reaching life testimony of what the lord is doing with the material here in my region, please thank and thanks again for being a blessing to the lives of many souls ,
 If possible sent more materials as we continue with evangelism to reach others for Christ at the April Long season will be going the picture are here by too attached for the great work the Lord Is Doing  here with the Materials. In  Christ Service Eva. E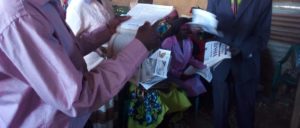 Revelation 22:20 He which testifieth these things saith, Surely I come quickly. Amen. Even so, come, Lord Jesus.
If you like our ministry, please consider making a donation to keep us going. May the Holy God of Israel bless you!