Pelosi – No one is above the law!
Verse of the Day
Romans 1:28,29 And even as they did not like to retain God in their knowledge, God gave them over to a reprobate mind, to do those things which are not convenient; Being filled with all unrighteousness, fornication, wickedness, covetousness, maliciousness; full of envy, murder, debate, deceit, malignity; whisperers,
Commentary
Everyone in the DC swamp is above the law! She accuses the President of exactly what she and the swamp does. We are all on to them and their con and lies!
Proverbs 19:5  A false witness shall not be unpunished, and he that speaketh lies shall not escape.
DEEP STATE LIES
Meme: Pelosi – No one is above the law!
Everyone in the DC swamp is above the law! She accuses the President of exactly what she and the swamp does. We are all on to them and their con and lies!
I don't think she and rest of the swamp are able to tell the truth. They are serial liars and slanderers with no truth in them. They have a reprobate exactly like the Bible describes.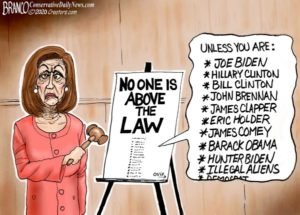 IMPEACHMENT UPDATE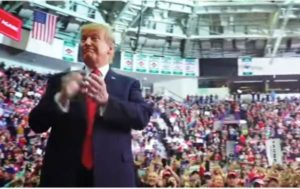 "This Is Amazing! Senate Republicans Release Powerful Ad on the Pelosi-Schiff Impeachment Scam (Video)" It is hard to believe that I could be inspired by a video produced by the gutless Senate, but this one was excellent and worth watching.
"House Democrats handed off two Articles of Impeachment, both non-crimes, to the US Senate last week after much fanfare and celebration.

On Tuesday House Democrats argued for the senate to bring in more "witnesses" who they refused to call during the House proceedings. Democrats want Republicans to do their work for them.

On Wednesday the Senate Republicans released an AMAZING VIDEO on the Democrat impeachment scam. Democrats are determined to turn America into a banana republic."
IMPEACHMENT UPDATE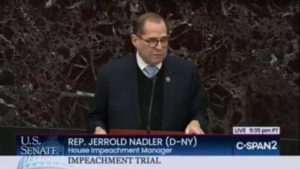 "Nadler Goes Nuts, Accuses GOP Senators of 'Treacherous Votes', 'Cover-Up' and 'Voting Against the US' for Rejecting Schumer Subpoenas for Trump Impeachment Trial"
I will post good updates about what is happening with the impeachment of the President in the Senate. I can't watch it because it is impossible for me to hear the lies of the demon dems.
What is good is the Senate has to sit and listen to the ravings of these madmen. They are now so deluded they think it is possible to force people to believe their lies! Everything they say is a lie! Their demeanor is ugly and caustic, which is good for the Senate and public to see.
The public now is seeing the demon-dems are operating under full reprobate minds. This is an amazing time we are living in!
"House Manager Rep. Jerrold Nadler (D-NY) went off on the Senate in a late night harangue, accusing Republican senators of casting "treacherous votes", participating in a "cover-up" and voting "against the United States" for rejecting by tabling every proposal by Democrats for witnesses and new evidence at the outset of the impeachment trial of President Trump.

Nadler was arguing in support of a proposal by Senate Minority Leader Chuck Schumer (D-NY) to subpoena former Trump National Security Advisor Amb. John Bolton to testify at the impeachment trial."
HARD LEFT CORRUPTION EXPOSED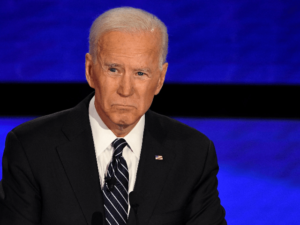 "RATTLED: Biden Campaign Pushes Back Against Peter Schweizer on Eve of 'Profiles in Corruption' Launch" I hope the truth in this book destroys many of the corrupt politicians who use their positions of power to steal from the American people.
"Joe Biden's campaign issued a rare and defensive memo Monday on the eve of the release of Amazon's "most anticipated" nonfiction book—Profiles in Corruption: Abuse of Power by America's Progressive Elite by Government Accountability Institute President and Breitbart News contributor Peter Schweizer.

In the memo, Biden's campaign demanded media outlets explicitly state the former vice president engaged in no "wrongdoing" when reporting on actions he took in 2016 urging Ukraine to fire its top prosecutor."
WE THE PEOPLE VS HARD LEFT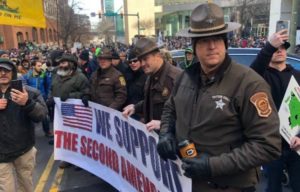 "Virginia Sheriffs at Pro-Gun Rally: We Support the Second Amendment" I watched part of the rally today, and it was exciting. I so enjoyed looking at the picture with the Virginia Sheriffs.
"Thousands of Second Amendment supporters attended a pro-gun rally in Richmond, Virginia on Monday. The Democrats in Virginia are pushing for gun control legislation and KKK-Blackface Governor Ralph Northam declared a state of emergency to ban guns at Monday's rally. Northam banned all weapons from inside the capital grounds on Monday citing "credible and serious threats," but did not elaborate.

The rally has been peaceful and a law enforcement source tells The Gateway Pundit that an estimated 25,000 people attended the rally on Monday. Sheriffs at the pro-gun rally were seen holding a sign that read, "We Support the Second Amendment"
ANSWERING THE HARD LEFT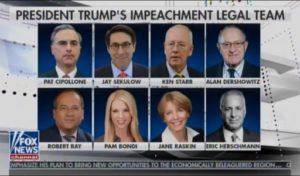 "Dangerous, Brazen and Unlawful" — BREAKING: Trump Defense Team Files First Response to Sham Impeachment — WITH FULL DOCUMENT" I read the article and it is excellent. Please take the time to read it.
"President Trump's Defense Team filed its first official response to the sham impeachment on Saturday afternoon. The six page document was filed by the 5 PM deadline on Saturday.

The President's team called the sham articles of impeachment with zero criminal accusations a dangerous, brazen and unlawful attack on our election system. The Trump attorneys alleged "a lawless process in the US House that violated due process and fundamental fairness."
Preaching Live in Pakistan
John McTernan Preaching live in Pakistan: Part 1 (1/17/20)
John McTernan Preaching in Pakistan: Part 2 (1/17/20)
Abba Father's International Fellowship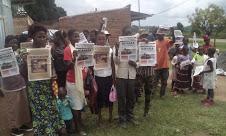 Dearest in the Lord Pastor Dave and John; Praise be the Name of the Lord?.I do believe that you are fine in Him. Happy New year. The Lord enabled me to finish my Mission work and i Praise the Name of the Lord for what He did in our Midst. His love, Mercy and Grace was upon me when i was sharing the Newsletters. Several People came to Christ as the result the Lord brought 19
people in His kingdom. I gave out all Materials and i have attached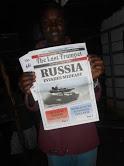 pictures to you. please if you can ship another Box to this Mailing Address i will say thank you. God bless you as i look forward to read from you again.
In His Perfect Care .
Pastor Magdalene Mukoyani.
Blessings.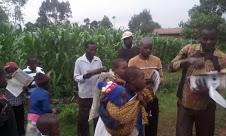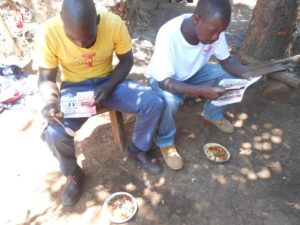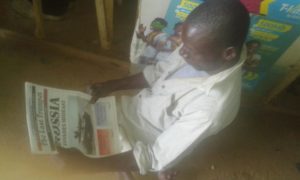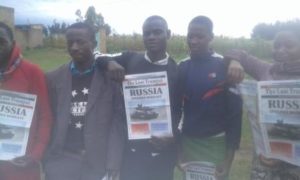 If you like our ministry, please consider making a donation to keep us going. May the Holy God of Israel bless you!
Revelation 22:20 He which testifieth these things saith, Surely I come quickly. Amen. Even so, come, Lord Jesus.