Pentagon scientists reveal a microchip that senses COVID-19 in your body BEFORE you show symptoms
Verse of the Day
Revelation 13:16,17 And he causeth all, both small and great, rich and poor, free and bond, to receive a mark in their right hand, or in their foreheads: And that no man might buy or sell, save he that had the mark, or the name of the beast, or the number of his name. (18) Here is wisdom. Let him that hath understanding count the number of the beast: for it is the number of a man; and his number is Six hundred threescore and six.
Commentary
It appears that many dynamics of Bible prophecy are now all converging at the same time. This is a huge leap towards the Mark of Beast found in Revelation 13. It is being presented for your health, but in the end it will be used for evil, and people will be forced to take the Mark of die! Wow, wow, wow.
Please don't focus on the Mark, but Jesus Christ coming and taking us to heaven with him and to the Marriage Supper of the Lamb!
THE 666 SURVEILLANCE SYSTEM
"Scientists at the Pentagon's secretive unit are researching viruses and developing pandemic cures

They work at Defense Advanced Research Projects Agency (DARPA) and other Pentagon laboratories

DARPA's teams saw COVID-19 infected 1,271 onboard USS Theodore Roosevelt as the virus spread unchecked

In response they have developed a microchip to detect asymptomatic COVID in a bid to prevent an outbreak.

The chip is inserted below skin and triggers a sensor if COVID infects the body.

DARPA have also created a filter which can remove COVID virus from the blood when attached to dialysis"
COMMUNIST STATE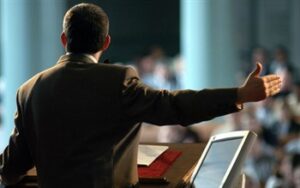 "In buckle of Bible Belt, church called 'high-risk' activity"
Remember, the Constitution protects our religious activities. It doesn't protect going to Walmart! The is the Communists trying to break the back of the church.
"A public policy analyst has something to say about new COVID-19-related guidance in Mississippi for worship services and faith-based gatherings. "I was a little surprised to see this guidance put out by the Mississippi Department of Health which calls singing in church 'high-risk' activity," says Walker Wildmon, vice president of American Family Association. "The guidance goes on to say that even people who are fully vaccinated against coronavirus should still be wearing a mask at all times in churches and social distancing."
For months now, Wildmon points out, people have falsely viewed going to church and gathering for religious purposes as somehow more risky and more dangerous than going to Walmart."
HARD LEFT INSANITY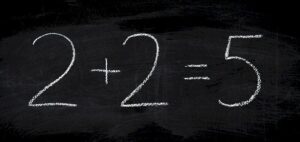 "'Two plus two equals five.' Orwell's '1984' is here"
This is an excellent article and a must read. At the heart of the Communist insanity is the denial of God and his absolutes! The modern Hard Left Communist mind is it hate absolutes because they are godlike. They live in a world of delusions and lies and hate truth like 2+2=4! This shows the depth sin and rebellion controls their reprobate minds. If we stand for God and his truths, then we are their worst enemy and must be deprogrammed or exterminated!
The confrontation with the Communists is very, very close. You need to be prepared both spiritually by living with the the Blessed Hope of being with Jesus Christ and physically to survive against them if needed.
"In "1984," George Orwell's famous novel about a nightmarish future society, the main character Winston Smith runs afoul of the ruling "Party" for insisting that "two plus two make four." Only after being tortured by those in power does he come around to agreeing that, of course, "two plus two make five."
America in 2021 has become Orwell's "1984." In New York City, math education Professor Laurie Rubel claims the whole notion that "2+2=4" is one that "reeks of white supremacist patriarchy." As the Brooklyn College prof explained in a tweet to her followers: "The idea that math (or data) is culturally neutral or in any way objective is a MYTH. … Along with the 'Of course math is neutral because 2+2=4' trope are the related (and creepy) 'Math is pure' and 'Protect math.' Reeks of white supremacist patriarchy. I'd rather think on nurturing people & protecting the planet (with math in service of them goals)."
WORLD WAR 3: RUSSIA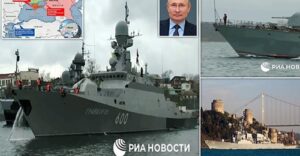 "Russia announces snap live-fire drills in the Black Sea today as first US warship is expected to arrive and pro-Kremlin mouthpiece warns war is 'inevitable' amid soaring tensions on Ukraine border"
There is war rhetoric and Russia continues to mobilize its army and navy against Ukraine.
According to Ezekiel 38, this entire area will be unified and the arch enemy of God and Israel. God will supernaturally destroy Russia when it moves against Israel. This is all to happen leading up to the Second Coming of Jesus Christ.
"Tensions between the two countries remained high today as Moscow showed no sign of abating its military build-up with gunboats, artillery and armoured vehicles filmed heading towards the border – despite Joe Biden calling for Putin to 'de-escalate' during a phone call yesterday.
Separately, Margarita Simonyan – editor-in-chief of Russian state-run outlets RT and Sputnik and staunchly pro-Kremlin mouthpiece – warned that war between the two nuclear-armed superpowers is 'inevitable' and encouraged Moscow to prepare itself."
"Twenty-five Chinese air force aircraft including fighters and nuclear-capable bombers entered Taiwan's air defence identification zone (ADIZ) on Monday, the island's government said, the largest reported incursion to date.
While there was no immediate comment from Beijing, the news comes after the U.S. State Department on Friday issued new guidelines that will enable U.S. officials to meet more freely with Taiwanese officials, further deepening ties with Taipei."
WAR: ISRAEL VS IRAN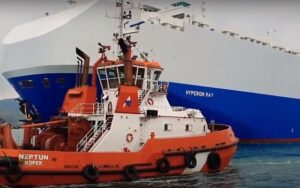 "Israeli-owned ship said attacked off UAE coast amid sky-high tensions with Iran"
One of these incident could spark a real war between Israel and Iran. I believe according to the Bible, Iran survives this war but is greatly damaged. Iran (Persia) meets its doom in Ezekiel 38, when it joins a confederation led by Russia, but is totally destroyed in judgment by God.
"An Israeli-owned ship reportedly came under missile fire on Tuesday near the United Arab Emirates, in the third attack of its kind in months. There was no immediate claim of responsibility for the strike, but officials in Jerusalem believe Iran is responsible, according to Hebrew media reports.
The Lebanese Al Mayadeen news outlet, which is affiliated with the Iran-backed Hezbollah terror group, said the ship was targeted near Fujairah on the coast of the Gulf of Oman."
WORLD WAR 3: CHINA (SPACE)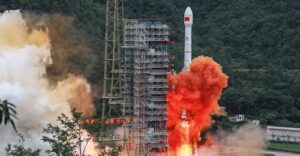 "Coming soon: China's space war against the US"
This is a tremendous article about the possibility of China conduction a Japanese Pearl Harbor type sneak attack against the USA military satellite system which would blind the military and enable the capture of Taiwan.
Because the sinful state of America in rebellion against God and his word, I think this scenario is very possible to destroy America as a super power.
"Denying the Americans access to these vital satellite constellations would be key for any plan by Beijing to invade Taiwan or to capture the South or East China Sea. A "Space Pearl Harbor" would temporarily blind and confuse the otherwise potent US military. This temporary blinding of US forces would create a unique window of opportunity for China in which the People's Liberation Army (PLA) could defeat a confused American military.
And while the US military has plans also to attack China's satellite constellations, should such a space war ever erupt, the fact is that Beijing's forces are nowhere near as dependent on satellites as America's forces are – not yet.
Plus, America's space warfare plans leave the all-important initiative to China; American forces would wait to be attacked in space before responding in-kind. This gives Beijing the advantage by allowing the PLA escalation dominance in a space war – which would translate to China's advantage on land, at sea, in the air, and within cyberspace, at least for a short time."
MEME: REAL POLITICAL TRUTH
The Looting of America.
It is hard to believe so much sin can be packed into one old building into such a small city. It is amazing the weight of its sin doesn't sink it right to hell!
Proverbs 29:2 When the righteous are in authority, the people rejoice: but when the wicked beareth rule, the people mourn.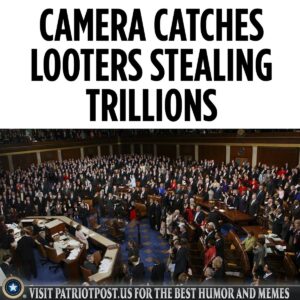 If you like our ministry, please consider making a donation to keep us going. May the Holy God of Israel bless you!
Revelation 22:20 He which testifieth these things saith, Surely I come quickly. Amen. Even so, come, Lord Jesus.