Porn Use in Church Continues to Escalate
Verse of the Day
Matthew 24:12 And because iniquity shall abound, the love of many shall wax cold.

Commentary
I think one of the reasons, and maybe the main reason, for the powerless modern American church is the sin of pornography in the camp. How many powerless pastors have their minds soaked in pornography?  This sin grieves the Holy Spirit and renders the believers powerless with a feeling of condemnation. What pornography does is create sexual idolatry in the mind which deadens one's emotions. A person lives in a sexual fantasy land rather than in reality. In the end, it can rule a person's life just as crack cocaine can do.

I have prayed with great results for many males and females to be set free from the bondage of this sin. If you would like prayer, please email me at [email protected], and I can arrange a time for prayer. With females I always have a female prayer partner with me.
May the Holy God of Israel bless and protect you.
John 14:2-3 In my Father's house are many mansions: if it were not so, I would have told you. I go to prepare a place for you. And if I go and prepare a place for you, I will come again, and receive you unto myself; that where I am, there ye may be also.
Christian Apostasy
Porn Use in Church Continues to Escalate 09/01/16  
Colossians 3:1-5 If ye then be risen with Christ, seek those things which are above, where Christ sitteth on the right hand of God.
Set your affection on things above, not on things on the earth. For ye are dead, and your life is hid with Christ in God. When Christ, who is our life, shall appear, then shall ye also appear with him in glory. Mortify therefore your members which are upon the earth; fornication, uncleanness, inordinate affection, evil concupiscence, and covetousness, which is idolatry:

"The latest stats, available in a report called The Porn Phenomenon, reveal that the porn epidemic is escalating.
Earlier in the year, Josh McDowell who commissioned the research revealed that "Of young adults 18-24 years old, 76 percent actively – and these are Christians – actively seek out porn."
Additionally, when asked about a friend's porn use, 49% of young adults say that all or most of their friends view porn regularly.
As you would probably assume the Internet has taken over from the pornographic magazines, DVDs and VCRs, with most people accessing porn through online video.
Pornography isn't just created by the porn industry anymore, with 62% of teens saying they have received nude images, while 40% have sent a nude image, usually to a boyfriend or girlfriend.
Porn is now not just a male issue, with 33% of females aged 13-24 using porn regularly."
American Politics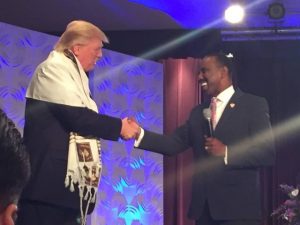 Critics Confounded as Black Pastors Give Trump Jewish Prayer Shawl 09/04/16  I watched a video of Trump's speech at the black church. I want you to see him wearing a prayer shawl that a black pastor gave to him!
Genesis 12:3  And I will bless them that bless thee, and curse him that curseth thee: and in thee shall all families of the earth be blessed.

"On Saturday, Apostle Wayne T. Jackson of Great Faith Ministries, a black church in Detroit, wrapped Republican presidential nominee Donald Trump in a Jewish tallit, or prayer shawl, brought straight from the Holy Land of Israel for the purpose.
If there were ever an image that could confound the false caricature of Trump as a neo-KKK antisemitic demagogue, that would be it.
Which is precisely why Trump's die-hard detractors are seething."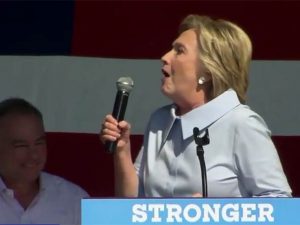 The Worst Yet! Hillary Clinton Suffers Serious Coughing Fit In Cleveland 09/05/16  There is no doubt that there is something physically wrong with Hillary. She falls, can't remember, and now this continual coughing. Will she make it to election day?
"Democratic presidential nominee Hillary Clinton suffered another coughing fit on the campaign trail, immediately after she took the stage during a rally in Cleveland.
Clinton has been off the campaign trail for several days of rest, and the Labor Day rally with Tim Kaine was meant to mark her triumphant push across the finish line.
Clinton immediately reached for a glass of water after taking the stage, coughing repeatedly.
"Every time I think about Trump, I get allergic," she said, smiling weakly.
"Boy ,we have 63 days to go," she choked, continuing to cough repeatedly.
After pausing for several seconds and reaching for some sort of medication she struggled through another sentence as her running mate Tim Kaine stood up and sat down awkwardly. Later it appeared that Kaine brought her some paper towels."
American Politics/ Israel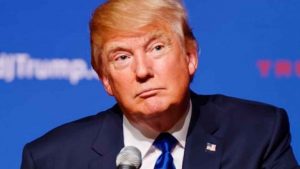 MUSLIM TERRORISTS AND JEWISH ANTI-SEMITES AGAINST TRUMP 09/06/16  This is a great article that summarizes Hillary's betrayal of Israel and her fondness for the terrorists. If she is elected, it will be a disaster for Israel because she will be just like Obama.
"I was often the 'designated yeller.'" That's how Hillary Clinton described her relationship with the Israeli prime minister. Yelling and cursing was her particular specialty.

One marathon Hillary yelling session allegedly lasted 45 minutes. Afterward the Israeli ambassador said that relations between the United States and Israel had reached their lowest point.

Her favorite name for Netanyahu was, "F____ Bibi."

But it wasn't just about her hatred of any particular Israeli leader. The same year that Hillary was yelling herself hoarse at a man who had fought terrorists on the battlefield, she addressed the American Task Force on Palestine, a leading terror lobby, and blasted Israel and praised Islamic terrorists.

Hillary told the terror lobby, "I may have been the first person ever associated with an American administration to call for a Palestinian state." She praised Mahmoud Abbas, the PA terror dictator who had boasted, "There is no difference between our policies and those of Hamas."
American Politics/ Hard Left
"George SOROS: The One-Man Illuminati Machine" (Video) 09/06/16  I've often said that I think Soros is one of the most evil men on earth. This video is ample proof for my feeling about him.
"Shut it Down!": Reuters Orders Cameraman to Kill Positive Trump Footage 09/05/16  The Hard Left state media is trying desperately to stop Trump! They are not even trying to hide what they are doing. You can see why they "love" Hillary, because they are of the same spirit.
1 John 4:5-6 They are of the world: therefore speak they of the world, and the world heareth them. We are of God: he that knoweth God heareth us; he that is not of God heareth not us. Hereby know we the spirit of truth, and the spirit of error.

"A shock example of anti-Trump media censorship was caught on tape when Reuters ordered its cameraman to cut live footage of Trump receiving praise from African-American Bishop Wayne T. Jackson in Detroit.
The incident occurred as Jackson presented Trump with a shawl, a bible, and offered his prayers as the black audience cheered and clapped.
Perhaps aware of the devastating impact the optics of this moment would have on the media's efforts to demonize Trump as a racist bigot, a voice is heard off-camera saying, "He's getting a shawl!"
The cameraman then says, "I'm shooting this, I don't care what they say….I'll take a demotion for this…. you?"
"Shut it down," insists the director," followed by another voice asking, "Shut this down?"
"Yes Michael, do it," orders the director.
We then hear the word "blackout" and the camera shakes before the live feed is cut."
Hard Left/ Transgendered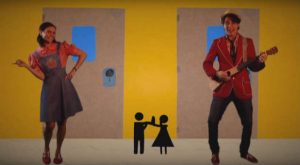 Transgender Propaganda Song Targets Children 09/05/16  Now the reprobates are into "Potty Propaganda" to try and corrupt and confuse our children. Where is the Church? Where are the men of America? This won't stop until we stop the insanity of this sin.
"Mr. Loops, a New York based children's entertainer, is trying to teach kids about acceptance through current events. In other words, he's singing potty propaganda.
In a new, catchy music video, Mr. Loops, his wife and animal puppets dance in front of bathroom stalls, teaching kids that "pee is pee, poo is poo, me is me and you is you." According to LGBTQ Nation contributor Jeff Taylor, the song "explains bathrooms and bigots in the best possible way."
"No matter your gender, we gotta remember, it all comes out the same in the end. Everyone needs a place, to go where they feel safe," croons Mr. Loops, his wife smiling by his side. "We gotta respect each other."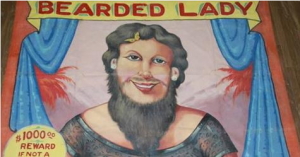 My Brother's Pregnancy and the Making of a New American Family 09/06/16  I found this article mind-boggling, to say the lest. My head is spinning after reading this. I must warn you that there are shocking pictures of a "man" breast feeding "his" baby.
I posted his/her background with a homosexual father and divorced parents. This is the root of his/her confusion. His sisters are lesbians or bisexual! What a mess, but this is what energizes the reprobate mind, because it destroys mankind as being created male and female.
What is so sad after reading this is that deep down, inside this female/male really remained a female because she wanted to have a baby! What a mess!
Genesis 5:1-2 This is the book of the generations of Adam. In the day that God created man, in the likeness of God made he him; Male and female created he them;

"My brother Evan was born female. He came out as transgender 16 years ago but never stopped wanting to have a baby. This spring he gave birth to his first child.
The transition was messy. Our parents were supportive but distracted. They were in a protracted divorce after my father had, at 50, come out as gay. Katje and I dated women, and I would kid Evan that being gay wasn't rebellious enough in our family; he had to do us one better and change gender. Looking back, I regret these jokes. They were a crass way to cover the pain of knowing that the childhood we all shared–the one in which we were three round-faced, pigtailed girls in matching dresses–had been a charade for my brother."
Islam – Jihad
"Islam: A Religion HIJACKED?" (Video) 09/09/16  This is a really good video showing that ISIS is normal Islam.
World War 3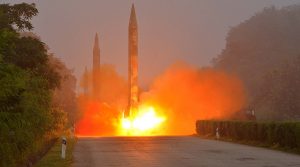 N. Korea fires 3 rockets hours after Seoul justifies US anti-missiles as 'inevitable self-defense' 09/05/16  This is just an update on NK preparing for WW3.
"North Korea has launched three ballistic missiles off its east coast into the sea, South Korean news agency Yonhap reports. The latest test comes just hours after the issue of potential threat from Pyongyang was discussed among regional powers at the G20 summit in China.
The launch on Monday is the latest in a series of more than 10 ballistic tests the North has conducted so far this year. In late August, the Pyongyang military fired a submarine-launched ballistic missile off North Korea's east coast, a day after US and South Korea started their annual Ulchi Freedom Guardian military drills."

Psalm 71:22 I will also praise thee with the psaltery, even thy truth, O my God: unto thee will I sing with the harp, O thou Holy One of Israel.