President Trump Tells UN: We're Committed to "Protecting Unborn Children" From Abortion
Verse of the Day
Proverbs 28:1 The wicked flee when no man pursueth: but the righteous are bold as a lion.
Commentary
This is yet more great news from the President about how he is defending life in front of the UN. This is simply wonderful, and may God greatly bless him and US for doing this! He is probably the only elected official in the world who would do this.

May the Holy God of Israel bless and protect you.
Deut 30:19 I call heaven and earth to record this day against you, that I have set before you life and death, blessing and cursing: therefore choose life, that both thou and thy seed may live:
THE PRESIDENT AT UN DEFENDING LIFE
"President Donald Trump continued to push back against global abortion advocacy Tuesday in a speech to the United Nations General Assembly.
Delivering his speech live from the White House, Trump told the UN that America is committed to "protecting unborn children," the Catholic News Agency reports.

"My administration is advancing religious liberty, opportunity for women, the decriminalization of homosexuality, combating human trafficking, and protecting unborn children," he said. "America will always be a leader in human rights."
Trump encouraged the United Nations to "focus on the real problems of the world," including "human and sex trafficking, religious persecution and the ethnic cleansing of religious minorities."
HARD LEFT REPROBATES VS PRO LIFE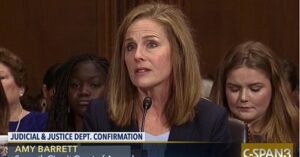 "Liberal Media Trashes Amy Barrett's Christian Faith: She "Inspired Handmaid's Tale"
If the President appoints Barrett, which I think he will, it could result in the ugliest conformation battle yet. The reprobates have to defend abortion and the special sin, so they will try and destroy her in every way possible. Watch them become more unstable and even resort to violence. These are dangerous people.
What a radical change from hard core pro abort Ginsburg, to pro life and family Barrett! I hope she and her family is strong enough to withstand hell as that is what the Hard Left is going to bring. These reprobates are a special kind of evil and wickedness.
"Prominent news outlets are bashing Judge Amy Coney Barrett for her faith and conservative political views as President Donald Trump considers her for a position on the U.S. Supreme Court.
A devout Catholic who serves on the Seventh Circuit Court of Appeals, Barrett is believed to be the president's top choice to fill the late Justice Ruth Bader Ginsburg's seat.

But her faith and her pro-life statements already are drawing massive criticism from the left. This week, The New York Times linked her to the pro-abortion dystopian novel "The Handmaid's Tale" by Margaret Atwood in which women are enslaved and forced to have children for the elite members of society.
Allegedly, Atwood based her popular novel on a charismatic Christian group called People of Praise, of which Barrett and her husband are members,"
DOES TRUTH MATTER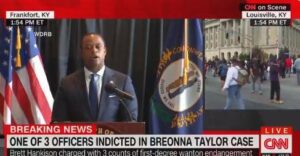 "Kentucky AG Says Police Did Knock and Identify Themselves Before Breonna Taylor's Boyfriend Started Firing at Them"
Will this satisfy the insane mob fueled by the media and the demon-dems. All the rage of this and now the facts of what happened.
"Kentucky Attorney General Daniel Cameron has announced that there will be no charges filed against two of the Louisville police officers involved in the shooting of Breonna Taylor, while the third is being charged with "wanton endangerment." Detective Brett Hankison has been indicted on three counts of "wanton endangerment in the first degree" by a grand jury.
Following the announcement on Wednesday Kentucky Attorney General Daniel Cameron told reporters that the night Breonna Taylor died, police did knock and announce themselves before Breonna's boyfriend shot at them. This fact was verified by an independent witness to the events who lived nearby."
DEM TERRORISM AND JIHAD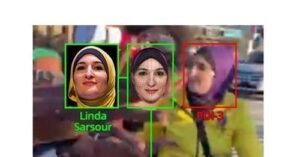 "Democrat and Anti-Semite Linda Sarsour Was Behind Louisville Protest Where Radical Leftist Threatened Vehicle on Highway with a Gun"
There was never any doubt in my mind that Sarsour was part of the terrorism.
"Yesterday we identified Robin Ash Crandal as the young communist who pointed a gun at highway goers last Friday in Louisville, KY.

Today we can report that infamous Democrat anti-Semite Linda Sarsour was behind the scenes leading the rioters harassing innocent drivers and damaging vehicles in the process.
On Friday September 20, 2020, in Louisville, KY, Democrat activists were out shutting down highway traffic. Drone footage captured the communists pointing guns at drivers."
DEEP STATE CORRUPTION REVEALED!!!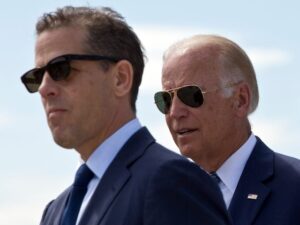 "Senate Report Says Joe Biden Allowed Family to Enrich Themselves Abroad While He Was VP"
This is great news about the uncovering of all this corruption, but now what! Is any action going to taken against these criminals?
"A new Senate report released Wednesday concludes that former Vice President Joe Biden allowed Hunter Biden and other members of his family to enrich themselves through links with foreign companies and governments while he was in office.
The report notes that the Obama administration was aware of, but did nothing about the conflict of interest that was created when Joe Biden's son, Hunter Biden, was appointed to the board of Burisma, a corrupt Ukrainian fossil fuel company."
BANK CORRUPTION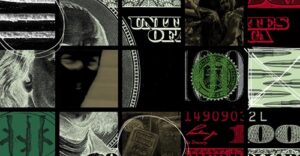 "Dirty money pours into the world's most powerful banks."
This is a long and detailed article, but well worth the read. It is about how the largest banks in the world are money laundering for the largest criminal organizations including the drug cartels.
As a former federal agent with understanding of money laundering, this article is right on and well worth reading! This is the deepest of the deep state world wide. God really is revealing all the corruption on every level.
"A huge trove of secret government documents reveals for the first time how the giants of Western banking move trillions of dollars in suspicious transactions, enriching themselves and their shareholders while facilitating the work of terrorists, kleptocrats, and drug kingpins. And the US government, despite its vast powers, fails to stop it.
Today, the FinCEN Files — thousands of "suspicious activity reports" and other US government documents — offer an unprecedented view of global financial corruption, the banks enabling it, and the government agencies that watch as it flourishes. BuzzFeed News has shared these reports with the International Consortium of Investigative Journalists and more than 100 news organizations in 88 countries."
SEDITION AND ANARCHY IN AMERICA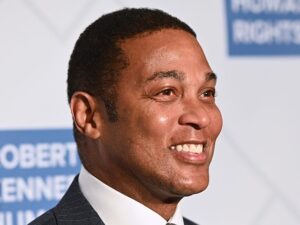 "CNN's Don Lemon Says 'We're Gonna Have to Blow Up the Entire System'"
The real heart of these reprobates is being manifested for everyone to see. They are violent monsters who resort to violence by encouraging others or doing it themselves. They are wicked in their hearts and minds and in the end, will come after us with the same hatred the Nazis had for the Jews. Their hatred many be worse because we are resisting and defeating them, while the Jews didn't.
"Frustrated by President Trump moving forward on his Supreme Court pick, CNN anchor Don Lemon announced Monday that "We're gonna have to blow up the entire system."
What he meant, of course, is blowing up a system of democracy, a representative republic that protects the rights of the minority — and what I mean by "minority" is not a racial minority.Lemon is furious over what's happening with the Supreme Court. He's furious that democracy isn't going his way, so he wants to put an end to it — by any means necessary.
Something else to keep in mind as you review the clip below is that, when it comes to political violence, when it comes to encouraging, validating, justifying, normalizing, celebrating, dismissing, defending, and openly calling for political violence, CNNLOL has led this malignant charge going back years."
ANARCHY IN AMERICA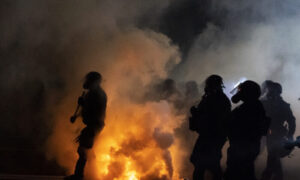 "DOJ Labels Portland, Seattle, NYC as Jurisdictions That Permit Anarchy, Violence, Property Destruction"
I hope the feds take the next step and arrest these criminal mayors and governors along with all the terrorists.
"Officials in New York City, Seattle, and Portland, Oregon, permitted violence and destruction of property and have failed to undertake measures to counteract criminal activities, the Department of Justice said on Sept. 21.
Continuing unrest in the cities since late May has led to deaths, looting, and the burning of buildings.
"When state and local leaders impede their own law enforcement officers and agencies from doing their jobs, it endangers innocent citizens who deserve to be protected, including those who are trying to peacefully assemble and protest," Attorney General William Barr said in a statement."
TYPICAL REPUBLICANS
"Donald Trump: 'I'm So Angry at Republicans' for Slow Investigations"
He really is speaking the truth and knows exactly how we feel! These criminals have to go to jail for us to trust this system. They have to go to jail just for the crimes we watched happening before our eyes!
"President Donald Trump on Monday expressed his frustration with Republicans for failing to prosecute Democrats for what he viewed as obvious crimes.
The president spoke about Biden's son Hunter cashing in on his father's influence with foreign companies such as Ukraine, and then his father boasting that he forced the firing of a Ukrainian prosecutor. Does anything happen? Nothing happens," Trump continued. "I'm so angry at Republicans. I am. I'm so angry."
COMMUNIST CHINA VS CHRISTIANITY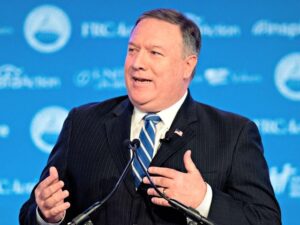 Pompeo at Values Voter Summit: Communist China Cracking Down on Christians, Seeking to Rewrite Bible"
Finally, someone has spoken out about the plight of the Christians in China and what the Communists are doing. The President ask brought to our attention what they are doing to the Muslims, but this is the first about Christians that I'm aware of.
"U.S. Secretary of State Mike Pompeo blasted the atheist communist party in China during the virtual Values Voter Summit 2020 on Tuesday for persecuting Christians and trying to rewrite the Bible to adapt the Christian doctrine to Chinese society.
"We watch today the challenge that Christians and Catholics have to practice their faith inside of China," Pompeo proclaimed at the virtual conference, echoing annual International Religious Freedom Reports issued by the State Department.
"The Chinese Communist Party is trying to rewrite the Bible itself to 'sinicize' the Christian doctrine," he added, consistent with independent assessments. "That's unacceptable. That will diminish the Chinese people. We want good things for them."
If you like our ministry, please consider making a donation to keep us going. May the Holy God of Israel bless you!
Revelation 22:20 He which testifieth these things saith, Surely I come quickly. Amen. Even so, come, Lord Jesus.