Project Veritas: Bernie Sanders Field Organizer Suggests Gulags to Help 'Nazified' Trump Voters
Verse of the Day
Revelation 1:7  Behold, he cometh with clouds; and every eye shall see him, and they also which pierced him: and all kindreds of the earth shall wail because of him. Even so, Amen. 
Commentary
What a tremendous article showing mentality is behind Bernie Sanders workers! They are no longer Americans, but aliens who want to destroy America as we know it and the American Patriots. These are extremely dangerous people who must be resisted in all ways just like the Nazis and Communists. They can't get to power in America. Make sure you read this entire article.
We need revival for survival.
Proverbs 1:23  Turn you at my reproof: behold, I will pour out my spirit unto you, I will make known my words unto you. 
HARD LEFT HATRED OF TRUMP VOTERS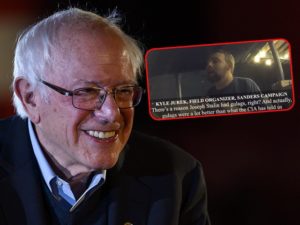 "Project Veritas: Bernie Sanders Field Organizer Suggests Gulags to Help 'Nazified' Trump Voters"
"An undercover video published by Project Veritas on Tuesday shows a field organizer for Sen. Bernie Sanders's 2020 campaign saying Soviet gulags were actually a positive phenomenon, suggesting that some similar program could re-educate Trump supporters and billionaires.

The video begins with a Project Veritas journalist asking an individual identified as Sanders organizer Kyle Jurek if "MAGA people" could be re-educated if Bernie wins the White House. "We gotta try," Jurek replies. "In Nazi Germany, after the fall of the Nazi Party, there was a shit-ton of the populace that was fucking Nazified."

"Germany had to spend billions of dollars re-educating their fucking people to not be Nazis," he continues. "We're probably going to have to do the same fucking thing here."
HARD LEFT INSANITY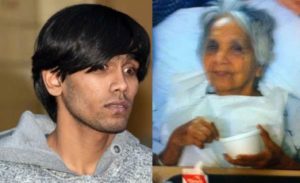 "92-Year-Old Woman Sexually Abused and Murdered by Illegal Alien After New York Refused to Hand Him Over to ICE" This is a sure sign that the people of NYC are socially dead, and this is why the corrupt NYC government can get away with breaking the federal law! In these people, liberalism has killed
their inner man. They are like zombies inside with no will to stand for anything.
 "As I walked down the sidewalk I saw someone, a lady on the floor to the side of me," Khan told the New York Daily News of the sexual assault and murder. "I should have kept walking and just not helped but it's in my heart to help."

The Daily News reports that "prosecutors say he was caught on surveillance video approaching Maria Fuertes from behind while she was still standing, checking a pile of garbage bags for returnable empties on 127th St. in South Richmond Hill just after midnight Jan. 6. The video shows them then falling to the ground together, disappearing from view behind a car for four sickening minutes just around the corner from the victim's home."

ICE had previously attempted to take Khan, a Guyanese national, into custody in November — but he was protected by New York's sanctuary laws.
HARD LEFT HATE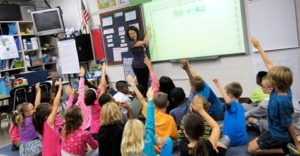 "'Anti-white, anti-Christian hate' taught in schools" The Hard Left never stops trying to destroy the fabric of society. They thrive on strife and division. We need to protect our children from these people, but better is keep the children out of these schools and away from the Hard Left reprobate mind.
"Two school districts in the Phoenix, Arizona, area have implemented educational programs promoting racial divisions and "social justice." The two programs attack students on the basis of their skin color and other characteristics. Chandler Unified School District passed the equity and inclusion initiative in February 2018. Kyrene School District also implemented it.

Word has gotten out on how awful these programs are. On Nov. 8, Fox News host Tucker Carlson aired a piece on one of the two programs, called Deep Equity. Carlson described the teaching this way: "America is based on a hierarchy of various oppressions: men oppress women, Christianity oppresses Islam, English oppresses Spanish, white people oppress everyone."
WAR: ISRAEL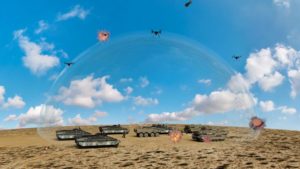 "Israel Reveals Breakthrough Laser Technology to Intercept Missiles"
Just an update on Israel's military.
"Israel's Defense Ministry revealed on Wednesday it will now begin using a powerful new laser technology to intercept missiles and protect citizens from terrorism.

The Defense Ministry's Directorate of Defense Research and Development (DDR&D) said high-energy lasers can deter a variety of threats. It marks a monumental shift in how Israel will defend itself.

"We are entering a new age of energy warfare in the air, land and sea," said DDR&D Head Brig. Gen Yaniv Rotem. "The R&D investments made by the DDR&D in the last years have placed the State of Israel among the leading countries in the field of high-energy laser systems. Throughout the year 2020 we will conduct a demo of our capabilities."
IRAN REVOLUTION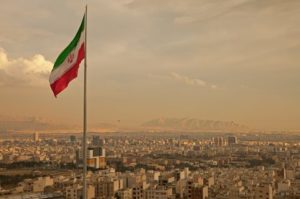 "Watch Iran Closely – History Suggests Big Change Is Coming"
This is a very article that gives a good overall picture of what is happening in Iran.
"Watch Iran closely. Things are happening in Tehran that have not in 40 years. These events are big. They parallel historic predicates, which shook the world.

Some may recall – with eerie similarity – these exact days 40 years ago. On January 16, 1979, a ruling monarch, known as the Shah of Iran, was forced from power. Longtime US ally, the Shah faced mass protests. He abdicated to a "regency council." The council was overtaken by the "Grand Ayatollah Ruhollah Khomeini" – who declared Iran an "Islamic Republic."
CHINESE LAWS AGAINST CHRISTIANS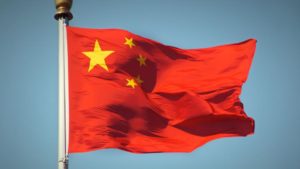 "New Laws to Take Effect in China: Total Submission by Religious Groups to Communist Party" This is exactly what the Hard Left wants to do to Americans. They might change the name from Communist, but the idea would be exactly the same.
"Chinese Christians have expressed their concern after the Chinese government announced it will soon require all religious personnel of any faith to support total submission to the Chinese Communist Party.

Asia News reports that the new administrative measures will be put in place for all Chinese religious groups starting Feb. 1. The measures complete the "Regulations on religious affairs" revised two years ago and implemented on Feb. 1, 2018.

Under the new measures which consist of six chapters and 41 articles dealing with everything involving religious communities – from gatherings to annual and daily projects – are subject to the approval of the government's religious affairs department. All religious personnel will also be required to support, promote and implement total submission to the Chinese Communist Party among all of the members of their faith communities."
JERUSALEM JERUSALEM JERUSALEM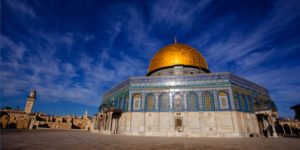 "Rabbi Glick Interrupts Netanyahu's Speech to Remind him to Build Third Temple" The idea of building the temple is in the heart of many of the Jews.
"During a speech at the Kohelet Policy Forum on Wednesday, Prime Minister Benjamin Netanyahu, among other things, discussed the importance of Israel's presence in Judea and Samaria.

Warning about the dangers of Israel's withdrawal from the region it liberated in the Six-Day-War, Netanyahu stated: "If Israel is not present on the hills of Judea and Samaria, Islamists will take over instead."

Without skipping a beat, Rabbi Yehuda Glick interrupted him yelling: "same with the Temple Mount!" At that point, the Prime Minister gave Glick an uncomfortable glare and continued with his speech."
WAR: USA vs IRAN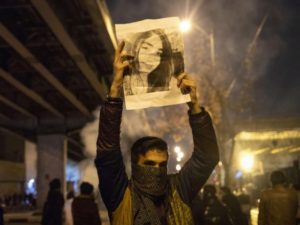 "NYT: Trump's Economic Sanctions Have Destroyed Iran's Will to Fight" Wow, President is showing economic genius because what he has done broke Iran's ability to wage war! The economic strangulation, the death of Soleimani plus the public unrest has broken Iran. This is amazing and did not happen by accident. President Trump knows exactly what he is doing.
"The New York Times noted Monday that one reason the United States successfully stared down the Iranian regime last week was that President Donald Trump's renewed economic sanctions have made the cost of war too high for Iran to bear.

In an analysis published Monday, titled "Iran's Grim Economy Limits Its Willingness to Confront the U.S.," the Times explained:

Crippling sanctions imposed by the Trump administration have severed Iran's access to international markets, decimating the economy, which is now contracting at an alarming 9.5 percent annual rate, the International Monetary Fund estimated. Oil exports were effectively zero in December, according to Oxford Economics, as the sanctions have prevented sales, even though smugglers have transported unknown volumes.
The bleak economy appears to be tempering the willingness of Iran to escalate hostilities with the United States, its leaders cognizant that war could profoundly worsen national fortunes. In recent months, public anger over joblessness, economic anxiety and corruption has emerged as a potentially existential threat to Iran's hard-line regime.
Inflation is running near 40 percent, assailing consumers with sharply rising prices for food and other basic necessities. More than one in four young Iranians is jobless, with college graduates especially short of work, according to the World Bank."
Bible Teaching
Abba Father's International Fellowship
John McTernan preaching in Pakistan last year .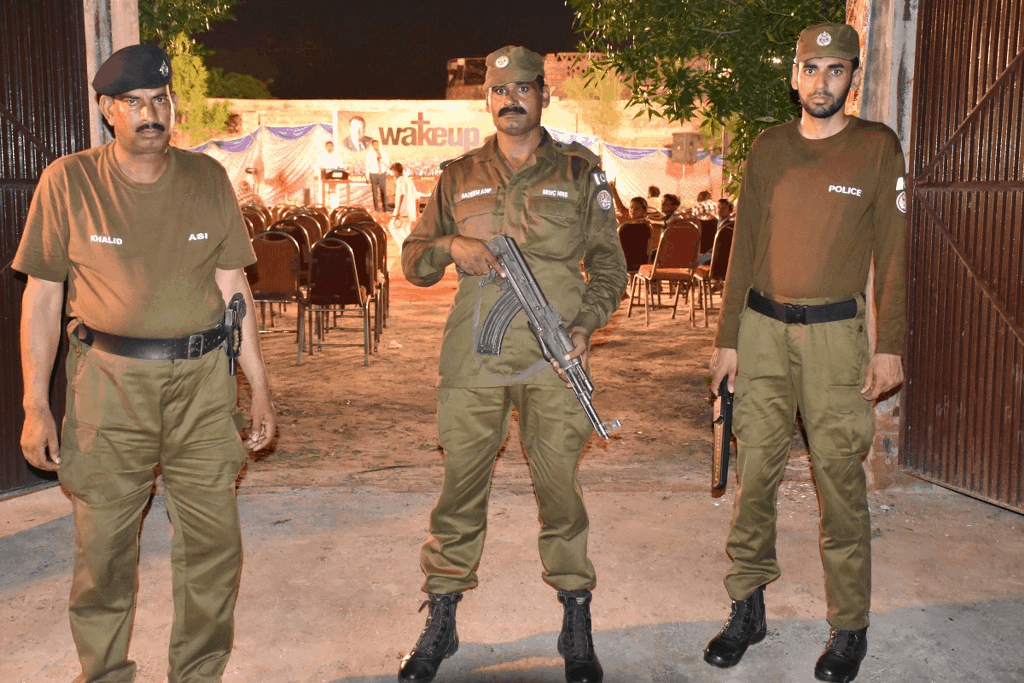 If you like our ministry, please consider making a

donation

to keep us going. May the Holy God of Israel bless you!
Revelation 22:20 He which testifieth these things saith, Surely I come quickly. Amen. Even so, come, Lord Jesus.