Prophecy Packet: Update
               

Acts 1:8
But ye shall receive power, after that the Holy Ghost is come upon you: and ye shall be witnesses unto me both in Jerusalem, and in all Judaea, and in Samaria, and unto the uttermost part of the earth.
PROPHECY PACKET: Update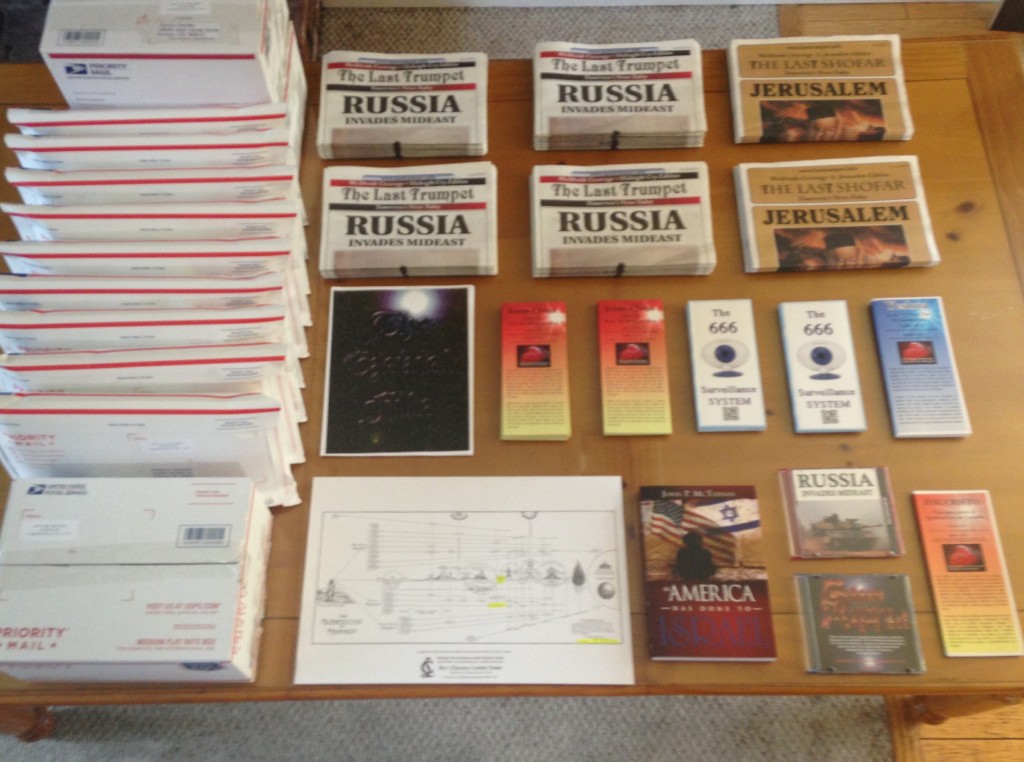 The Prophecy Packet continues to have a big impact for the Lord in many countries throughout the world. The Last Trumpet prophetic newspaper is opening the spiritual eyes of many people to the hour we are living in. Pastors are starting to preach the coming of the Lord Jesus for His bride, and its message is winning souls to Jesus Christ.
The ministry in Pakistan and India are also being greatly blessed by God. Right now 1,300,000 brokenhearted brochures were printed and distributed in India and 1,000,000 in Pakistan! It seems this is the hour of God's visitation to these nations.
When you are reading this, please remember that all this happened because pastors received a copy of the Prophecy Packet! The Prophecy Packet is touching lives and ministries all over the world!
End-Time Witness for the Lord Jesus -Time is Running Out!

As events in the Middle East with Israel are exploding right before our eyes, now is the time to use God's prophetic scriptures to win souls to Jesus. World events are opening hearts to God. It is now easy to use God's prophetic word to share the gospel. Please do not miss this opportunity to witness for the Lord.
We offer the Prophecy Packet  free of charge. If you want one, email Dave at: [email protected]  Make sure to give your name and mailing address.
The packet contains The Last Trumpet Newspaper, 666 Surveillance System brochure, Jesus Came to Heal the Brokenhearted brochure, prophecy timeline chart, CD about the Last Trumpet and a CD titled: Sinners in the Hands of an Angry God.
If you are involved in a prison ministry, we will provide a copy of the book When Jesus Sets You Free.
God is opening doors for the Prophecy Packet all over the world. The request for our information is now staggering and we thank the Lord for this. Most of the foreign contacts are very poor and cannot afford to pay. If we do not send the material free, then it will never be sent. Sending the Prophecy Packet free to Pakistan is what opened this tremendous door.
To continue to send the material, we need your help. It cost $65.00 to send a box overseas. Please consider sponsoring one box a month on a regular basis.
God is opening Pakistan and many other countries. NOW is the time to act. If we get the material in their hands, they use it!
Daniel 12:3 And they that be wise shall shine as the brightness of the firmament; and they that turn many to righteousness as the stars for ever and ever.
Kenya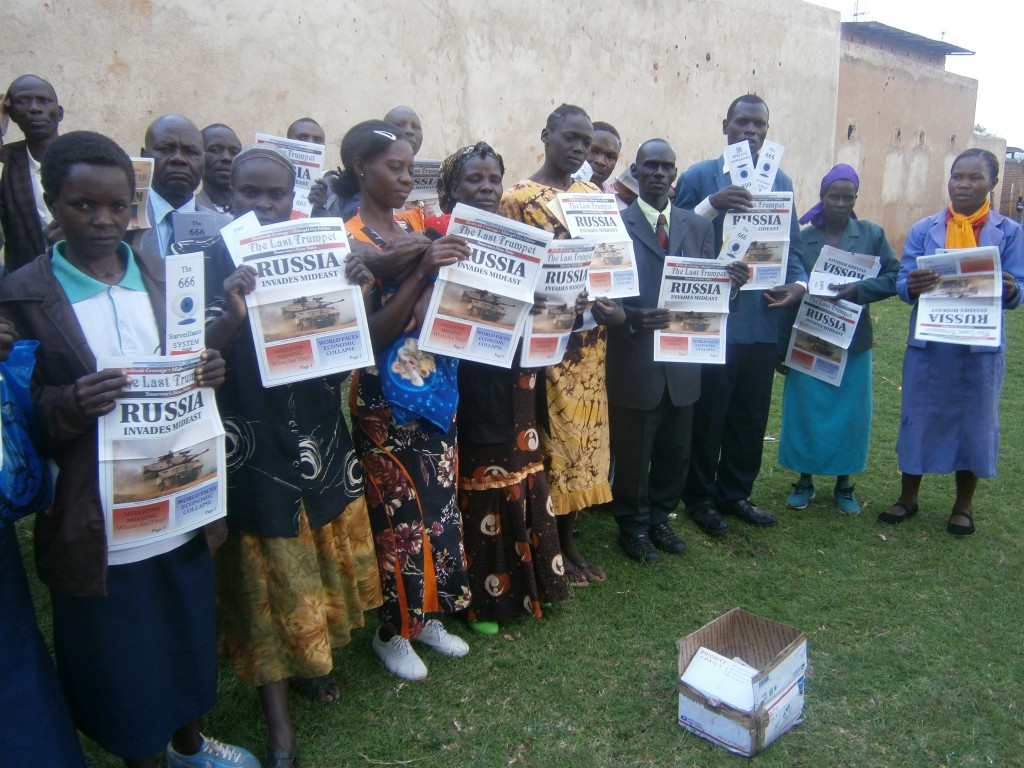 Dearest loving one of Christ Pastor Dave and Chaplin Mcternan,praise the name of the living God .the Box of the newsletters i received ion Friday 6th was distributed on as indicated in the photos ,please pray for this work and also advertise this on the website so as to see what the Lord is doing in Our midst.

be blessed and need more and more Boxes for distributions
Rev Rebeca

Greetings I want to let you know that i received two boxes of Bibles as you can see from the photos down and i am waiting more to take to Malindi 20 Bibles a gently needed of them now they have reached 12 that i have in hand so as i am waiting for the next box which is on the way i will let you know how many i have in total

Our prayer is that 2016 will be great year to reach as many pastors as we can and to reach more than 10 million with brochures of broken heart of kiswahili to come to Jesus , what wondeful day will be when Jesus will come with the reward and rewards you for the great work you have done here in Africa, I am ready to walk miles and miles to make sure pastors have got the Bibles and preach the gospel the whole of Africa surely Jesus is coming very soon ,when i think about the work of God tears come out of my eyes and my heartbreaks

yours

pastor
Tanzania
also i want to thank the lord for what he has done through broken heart brochures many people have received Jesus and i have Baptized them i will send some photos to you Daddy we are in need of more kiswahili brochures as you will see the photos sure you will see the great need down here you can see the email from Tanzanai Pastor Zaphania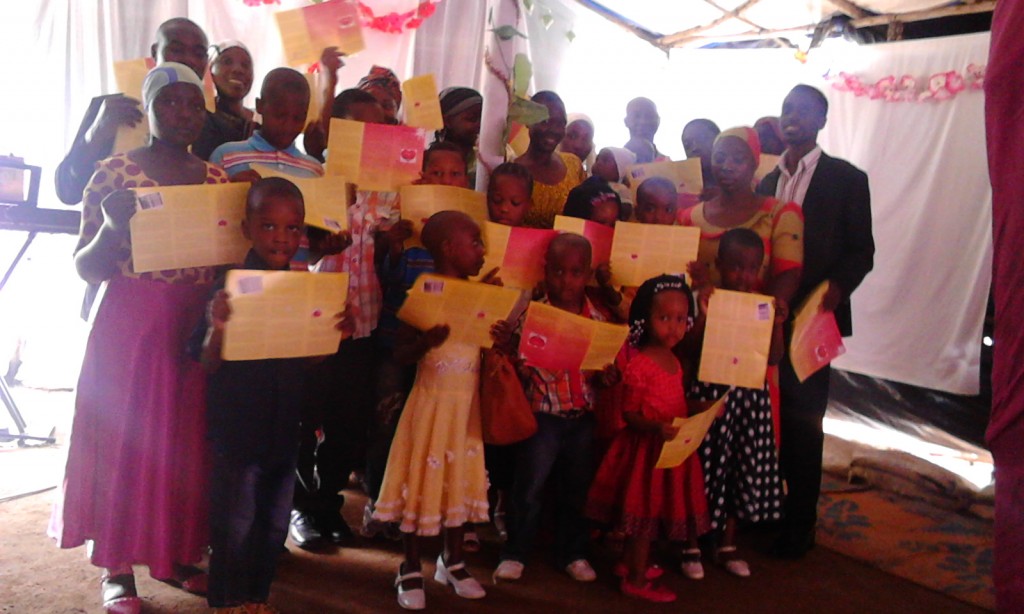 India
Dear G.David Karunakar

prise the lord in the name of our lord saviour JESUS CHRIST,I am pastor Nagarjuna from West Godavari i am doing ministry since 5years,we are doing personal evangelicalism, outreach programs,tracks distribute etc. I come to know that your issuing free christmas tracks to do the Gospel Ministry, we need tracks kindly send me 5000 tracks to us in TELUGU Language as much as possible shortly, we looking forward the christmas tracks. Thanking you,
yours in CHRIST,
pastor Nagarjuna,

prise the lord this is pastor Nagarjuna [Abhishek ],today   i received tracks and really i want to thank and, i am very happy this tracks is very useful for my ministry work,this is very useful to personal evangelicalism. May God bless you and your ministry (pictures attached).