Psychology Today: People Refusing To Date Transgenders Is 'Dehumanizing
Verse of the Day
Romans 8:6,7 For to be carnally minded is death; but to be spiritually minded is life and peace. Because the carnal mind is enmity against God: for it is not subject to the law of God, neither indeed can be.
Commentary
I think the hardest of the Hard Left comes from psychology. To them, everything is man centered with no room for God. Most of them despise people who believe in the Bible and follow real Christianity. This article is a product of their thinking.

May the Holy God of Israel bless and protect you.
Ephesians 4:23,24 And be renewed in the spirit of your mind; And that ye put on the new man, which after God is created in righteousness and true holiness.
Hard Left Insanity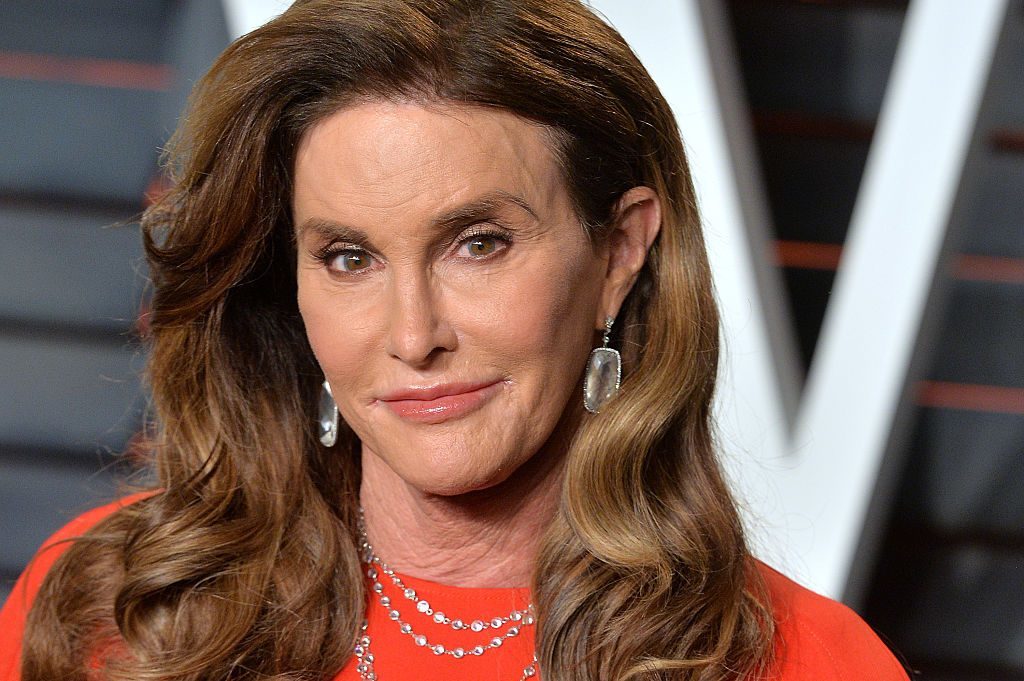 "Psychology Today: People Refusing To Date Transgenders Is 'Dehumanizing'" 
Cisgendered: denoting or relating to a person whose sense of personal identity and gender corresponds with their birth sex.

"If you are a heterosexual cisgendered person who only wishes to date heterosexual cisgendered people, then shame on you for dehumanizing transgenders and the non-binary, according to a recent article published in Psychology Today.

The article explores a study written by Karen L. Blair and Rhea Ashley Hoskins in the Journal of Social and Personal Relationships, which essentially chastises people as bigots for the sin of being attracted to a man who is an actual man or a woman who is an actual woman — while also arguing that the prevailing attitude contributes to the psychological harm of transgenderism."
Federal Court Ruling for Life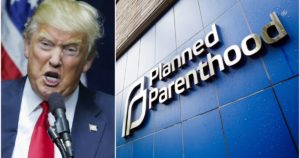 "Court Ruling Sets Stage for President Trump to Cut Federal Planned Parenthood Funding"  It's exciting when a vote goes our way! I hope PP dries up and goes out of business.
"President Donald Trump will be able to cut between $50 million to $60 million in Title X funds slated for Planned Parenthood and other abortion providers following an appeals court ruling in his administration's favor on Thursday.
The 9th U.S. Circuit Court of Appeals found that the Trump administration's request to remove national injunctions imposed over the entire state of California and by lower federal courts in Oregon and Washington state was lawful, and they will now be cleared to impose their new proposed rules."
Hard Left Takeover of NY and Other States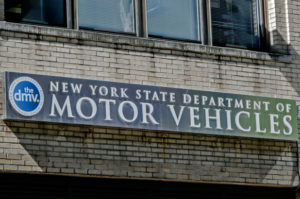 "Loophole in law granting illegal immigrants driver's licenses could lead to voter fraud' There is no doubt that the demon-dems are using illegal immigration for votes. The Demoncrat Party is now for the most part a cabal of criminals. They will use the illegals to gain huge amounts of voters, and then seal their power over cities, states and eventually the American government.
"A loophole in the new law granting driver's licenses to illegal immigrants could allow hundreds of thousands of people to fraudulently register to vote in New York, according to critics, the state Board of Elections and the bill's own sponsor.

"[A] major concern is that many states, including New York, use their DMVs to enroll voters. Since New York does not have voter-identification laws like the majority of other states do, this bill increases the potential for voter fraud," state Sen. Republican ­Minority Leader John Flanagan (R–Suffolk) said Tuesday.

"This means that New York will soon have the most radical, open-ended law in the entire nation."
Jerusalem Jerusalem Jerusalem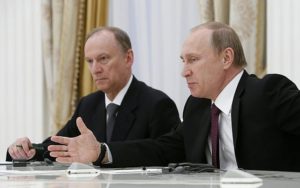 "Moscow says it will look out for Iranian interests at upcoming Jerusalem meet" This is very odd to have a meeting like this in Jerusalem. Notice that Russia is there to protect Iran's interests! This is like Alice in Wonderland!
"Early next week, Israel's National Security Adviser Meir Ben-Shabbat will host Patrushev and their American counterpart, John Bolton, in Jerusalem for an unprecedented meeting to discuss various regional issues. Iran's efforts to entrench itself militarily in Syria, the recent attacks on oil tankers in the Gulf — for which Washington blames Tehran, and the unraveling nuclear deal with Iran are expected to top the agenda of the meeting."
Hard Left vs Church
"China forces churches to sing Communist anthems, bans Christian hymns"  The Hard Left would love to this in America. The Chinese Communist and the Hard Left in America think alike.
"China's Communist government is forcing churches to replace traditional hymns with songs praising the regime.

Religious liberty magazine Bitter Winter reports that earlier this year, multiple Three-Self churches in Qingdao city in the eastern province of Shandong received an order from the Religious Affairs Bureau prohibiting churchgoers from singing songs from the Worship Songs or Spiritual Song Collection. Instead, Christians were ordered to sing the Newly Compiled Hymns published by China's Two National Christian Councils."
American Christian History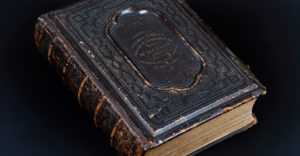 "Abraham Lincoln Bible surfaces, offers clues to his religious beliefs' If Abraham Lincoln ran for office today, the demon-dems would declare the world was coming to an end, while the Republicans would not have the courage to stand with him against the hellish dems. They would cut and run. The only one standing with him would be President Trump and a few others.
Proverbs 8:15 By me kings reign, and princes decree justice.
"The 16th president was given the Holy Book on June 16, 1864, during a rare wartime trip to Philadelphia raising money for wounded soldiers, where Lincoln donated 48 signed copies of the Emancipation Proclamation that were sold for fundraising. He was gifted the 18-pound, gilted Bible decorated with the words "faith," "hope," and "charity" by the hospital that treated wounded and ill soldiers during the Civil War.

The cover of the Bible reads: "Presented to Abraham Lincoln, President of the United States, by the Ladies of the Citizens Volunteer Hospital of Philadelphia."

A few months later, upon receiving another copy of the Bible as a gift, Lincoln wrote, "In regard to this Great Book, I have but to say, it is the best gift God has given to man. All the good the Saviour gave to the world was communicated through this book. But for it, we could not know right from wrong. All things most desirable for man's welfare, here and hereafter, are to be found portrayed in it."
Abba Father's International Fellowship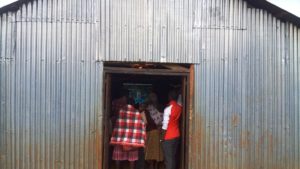 Shalom daddy John mc Ternan and brother Greg.
Let me praise the lord for this great opportunity to serve him in East African under Abba Father International Fellowship.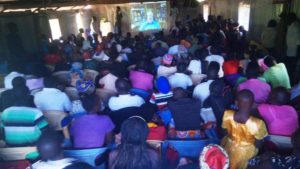 This is beyond what I can explain with my own  understanding. we had powerful preaching in  kenyenya many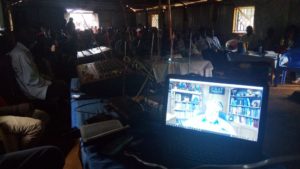 people got saved. many Muslims came to the lord. sick children got  healed, broken hearted people received healing. thousands and thousands of people heard the message that PST John was preaching as I am e-mail you God did wonderful word as PST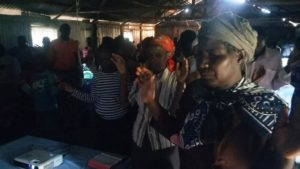 John was preaching.
You can see down what the lord did. we have now Bible school of Abba father international fellowship in kenyenya. this schools needs a lot of resources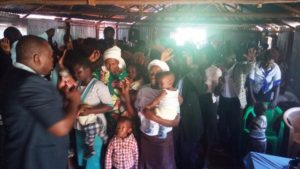 so that we can sustain it  as we will keep training many pastor to be effective in the ministry as we much towards closing all mosques must be closed.
Keep praying God to provide.
If you like our ministry, please consider making a donation to keep us going. May the Holy God of Israel bless you!
Revelation 22:20 He which testifieth these things saith, Surely I come quickly. Amen. Even so, come, Lord Jesus.