Pulitzer winner: Trump 'broke the brains' of 'a lot of people' with steadfast resistance to coup attempt
Verse of the Day
Exodus 15:3 The LORD is a man of war: the LORD is his name.
Commentary
This is wonderful. President Trump, the Lord's anointed, broke the back of the deep state! All our prayers protected him, and now he is going on the offensive. Many of these vicious swamp critters are going down because the Lord has our back! It is time for justice and President Trump has everything in place to bring the hammer of justice down on this criminal cartel all the way to B. Hussein!
What times we live in. This is such an exciting time to live through!
May the Holy God of Israel bless and protect you.
Isaiah 40:31 But they that wait upon the LORD shall renew their strength; they shall mount up with wings as eagles; they shall run, and not be weary; and they shall walk, and not faint.
Breaking the deep State and Draining the Swamp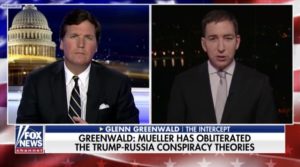 "Pulitzer winner says Trump 'broke the brains' of 'a lot of people' with his steadfast resistance to coup attempt"
""I think that in a lot of ways Donald Trump broke the brains of a lot of people, particularly people in the media who believe that telling lies, inventing conspiracy theories, being journalistically reckless, it's all justified to stop this unparalleled menace. And that's a good thing for an activist to think and a really bad thing for a journalist to think," he added.

Mind you, the 'seamless shift' from collusion to obstruction is just part of the ongoing coup attempt."
Hard Let's Destructive Mind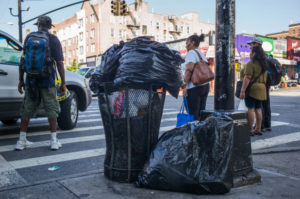 "The real reasons why New Yorkers are fleeing the city" It appears the Communist NYC mayor is fast turning the city into the East Coast SF! All the reprobate mind can do is destroy. This mind is incapable to real creativity. These people think they are so brilliant, but in the end whatever they do is destructive.
Right now there is no doubt the curse of God is over NYC for the massive killing of the babies and promoting the homosexual agenda. Mayor DeBlasio is a Communist who will end up destroying NYC. Right now it is a race to the bottom between NYC and SF.
"My wife and I both are former residents of New York City, and on a recent business trip there she was taking a nostalgic walk through the Upper West Side on a lovely fall day, talking to me on the phone about the possibility of moving back there. And then the crusty guy walking in front of her on the sidewalk stopped, dropped trou and took a dump right there on the sidewalk on Central Park West. "Never mind," she said.

We live in Texas, where we don't have any state or local income tax or languish in rodential subterranean subway stations waiting for a train that may or may not come.

For me, it was the subways that were the last straw. I had one of the easiest subway commutes in town: from City Hall to Grand Central, a nice straight shot on the express train. When it started taking me as long to get home downtown as it had when I lived in Norwalk, Conn., I decided it was time to get out."
Hard Left Hardening of Sin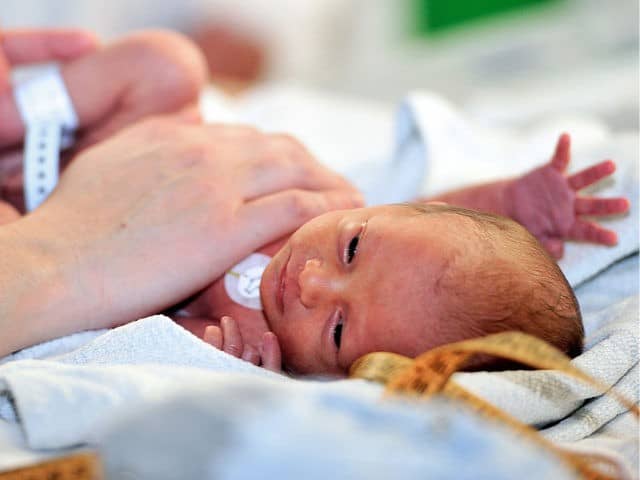 "North Carolina Gov. Roy Cooper Vetoes Bill Protecting Abortion Survivors from Infanticide" The reprobate mind is getting harder and harder with killing the babies. They degenerated from abortion to now infanticide as a "human right" to kill babies after they are born.
Romans 8:6 For to be carnally minded is death; but to be spiritually minded is life and peace.(7) Because the carnal mind is enmity against God: for it is not subject to the law of God, neither indeed can be.

"North Carolina Gov. Roy Cooper (D) vetoed a bill Thursday that would have protected infants who survive abortion from infanticide.

The Democrat governor vetoed Senate Bill 359, "An Act Establishing the Born-Alive Abortion Survivors Protection Act."

"Laws already protect newborn babies and this bill is an unnecessary interference between doctors and their patients," the governor said in his veto message. "This needless legislation would criminalize doctors and other healthcare providers for a practice that simply does not exist."
Deep State Swamp About to be Drained!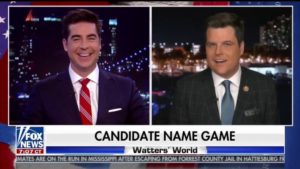 "Rep Matt Gaetz Dropped a Big ol' Bomb on Watters World Saturday Night" More wonderful news as it appears there are legitimate investigations into the deep state which is soon to break!
I have great hope, because there is so much prayer, that a massive draining of the DC Swamp is underway! Image seeing this rogues gallery of vicious deep state, swamp critters being perp walked into the federal big house!
Right now the Lord has them in derision!
Psalm 2:3 Let us break their bands asunder, and cast away their cords from us. (4) He that sitteth in the heavens shall laugh: the Lord shall have them in derision. (5) Then shall he speak unto them in his wrath, and vex them in his sore displeasure.

""They're not off the hook. Another Little nugget the IG is looking at is the corruption between the FBI and the media, where members of the media were giving concert passes and athletics tickets and other incentives to people in the FBI to leak to them, so we will be seeing it before we see the IG Report on how this fraudulent investigation began.

What is so wrong here in Washington, where people can tell lies, and the mainstream media will carry them into millions of living rooms around the country without doing the kind of fact-finding that Sara Carter does and that really illuminated a lot of the abuses that have been laid bare for the American people."
Hard Left Religion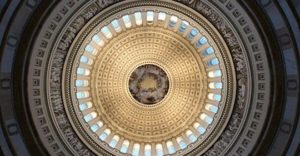 "Atheist who wanted to 'pray' in U.S. House refused" It seems strange to win a victory in the federal court, but this is a good one!
Psalm 53:1 The fool hath said in his heart, There is no God. Corrupt are they, and have done abominable iniquity: there is none that doeth good.

"A federal appeals court has rejected an atheist's demand that the U.S. House of Representatives allow him to open a session with a secular "prayer," ruling that under the Constitution's separation of powers, Congress can establish its own rules.

Dan Barker, the founder of the Freedom From Religion Foundation and a former ordained Christian minister, had been invited by Rep. Mark Pocan, D-Wis., to offer a "secular prayer."Barker explained he would appeal to a "higher power" of "human wisdom."

His plan, however, was rejected by the office of the House chaplain, who initially thought it was a joke. The chaplain argued Barker was ordained by a religious organization he no longer supported."
The Trump Offensive Begins!!!
Proverbs 21:1 The king's heart is in the hand of the LORD, as the rivers of water: he turneth it whithersoever he will.
It really does look like that the Lord has now turned President Trump's hand to judgment on the deep state. The Obama/Clinton Crime Cartel have no place to hide because the Lord has all their escape routes sealed. Now they have to face the king who has all the power in his hands!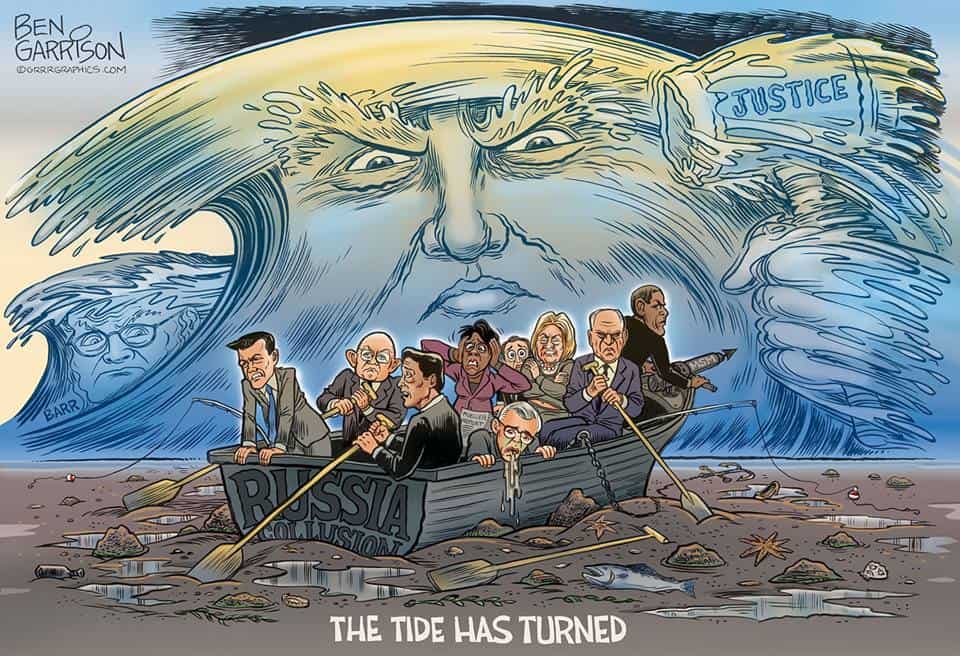 Abba Father's International Fellowship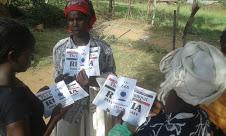 Dearest in Christ Brother Dave,the mission was good,the Lord brought 41 people in His Kingdom and we rejoice of what he has done. I have view pictures of what the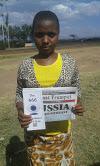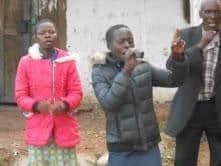 Lord has done here.
  In Christ.
  Prophetess C
  Blessings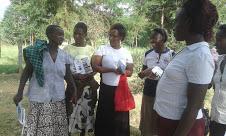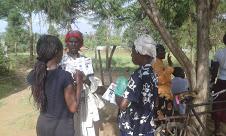 Revelation 22:20 He which testifieth these things saith, Surely I come quickly. Amen. Even so, come, Lord Jesus.
If you like our ministry, please consider making a donation to keep us going. May the Holy God of Israel bless you!