Report: Declining Church Attendance Is Problem for Everybody, Not Just Believers
Verse of the Day
2Timothy 4:3,4 For the time will come when they will not endure sound doctrine; but after their own lusts shall they heap to themselves teachers, having itching ears; And they shall turn away their ears from the truth, and shall be turned unto fables.
Commentary
Why would people want to go to these dead churches that preach anything but the real truth from the word of God? These phony preachers are powerless and just promote the acceptance of sin! Anything goes in these Hard Left "churches".
The Pope is just a shrill who is turning the church into a Hard Left political propaganda machine. All of these mainline churches love the Muslims in spite of what the Muslims are doing to real believers that are under Islam!
May the Holy God of Israel bless and protect you.
Jude 1:3 Beloved, when I gave all diligence to write unto you of the common salvation, it was needful for me to write unto you, and exhort you that ye should earnestly contend for the faith which was once delivered unto the saints.
Christian Apostasy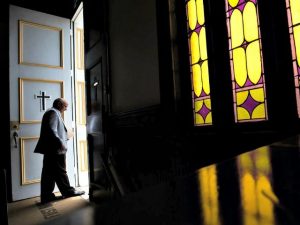 Report: Declining Church Attendance Is Problem for Everybody, Not Just Believers 01/03/18
Luke 9:60  Jesus said unto him, Let the dead bury their dead: but go thou and preach the kingdom of God.

"The inexorable drop in U.S. church attendance is not just a matter of concern for religious believers, but for everyone, a new report suggests.
With its well-earned reputation for being one of the more religious countries in the world, the United States has experienced an alarming dip in religiosity over the last decade, with only Islam, Hinduism, and "other religions" being the exceptions to the rule.
As Breitbart News has reported, the hardest hit religious group is Christianity—especially mainline Christianity and Catholicism—which have fallen 3.4 percent and 3.1 percent, respectively, according to a 2015 study by the Pew Research Center.
While these statistics surely trouble people of faith, their broader effects spell problems for society at large, a new report argues, since the benefits of regular church attendance — both societal and personal — "are virtually impossible to dispute," and include greater happiness, higher income and longer life expectancy."
Hard Left
Embattled FBI admits it can't verify dossier claims of Russia, Trump campaign collusion 12/26/17  I have a feeling that FBI Agent McCabe is going to be spending his retirement in the "big house" and not his home. There are many within the FBI and Justice Department who are going to be with him. They are all going with Hillary as part of the Clinton Crime Cartel.
Proverbs 12:19  The lip of truth shall be established for ever: but a lying tongue is but for a moment.

"The FBI is declining to repudiate the Russia dossier on which it partially relied to start an investigation into the Trump campaign, but it concedes the document's major core charges of election collusion remain unsubstantiated. Sources familiar with House and Senate investigations say this is the FBI's dossier talking point 17 months after agents were first briefed in July 2016 as Donald Trump battled Hillary Clinton for the White House.
The most recent FBI witness was Deputy Director Andrew McCabe, who spent nearly eight hours last week in a closed session before the House Permanent Select Committee on Intelligence.
Republicans believe they have unearthed a scandal inside the bureau's top echelons over its determination to target Trump associates based on flimsy evidence and improper Justice Department contacts.
Republican committee members pressed Mr. McCabe about a dossier that was financed by the Democratic National Committee and the Clinton campaign based on gossip-tinged information from paid, unidentified Kremlin operatives."
GOP Lawmaker Calls For 'Purge' Of FBI And DOJ [VIDEO] 12/26/17  We need many more in Congress to start beating the drums to purge the FBI and Justice Department. This means the door then is wide open to put both the Clinton Crime Cartel and the Obama Drug Cartel out of business and in jail!
Revelation 2:2  I know thy works, and thy labour, and thy patience, and how thou canst not bear them which are evil: and thou hast tried them which say they are apostles, and are not, and hast found them liars:

"A Republican lawmaker on Tuesday called for a "purge" of what he said are "deep state" elements within the FBI and Justice Department. "I'm very concerned that the DOJ and the FBI, whether you call it deep state or what, are off the rails," Florida Rep. Francis Rooney said in an contentious interview with MSNBC host Hallie Jackson.
Rooney expressed concern over what he said was evidence of anti-Trump bias within the law enforcement agencies. He cited the recent scandal involving anti-Trump and pro-Hillary Clinton text messages sent by Peter Strzok, an FBI agent who led both the Russia investigation and the Clinton email probe.
Rooney also pointed to the recent demotion of Bruce Ohr, a Justice Department official who met last year with Christopher Steele, the author of the infamous Trump dossier. Ohr also met after the election with Glenn Simpson, the founder of the opposition research firm that commissioned the dossier."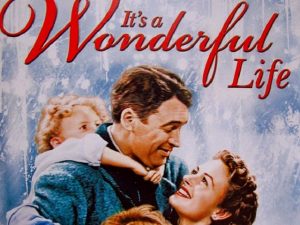 CNN: 'It's a Wonderful Life' Is 'Inherently Sexist,' Should Be 'Retired' 12/26/17  There is literally no bottom to the reprobate mind. It is full of darkness and hatred for anything which can be remotely connected to God. This movie shows the traditional family unit, so it becomes the enemy of the darkened mind.
What a glorious day it will be when the Lord Jesus smashes this entire corrupt system at his Second Coming!
Titus 1:15  Unto the pure all things are pure: but unto them that are defiled and unbelieving is nothing pure; but even their mind and conscience is defiled.

"Even holiday classics like It's a Wonderful Life have come under vicious scrutiny in our politically correct, brave new world, with CNN openly questioning whether the beloved film is secretly sexist and should, therefore, be "retired" from American culture.
CNN writer Carol Costello says she has "cooled to classics like 'It's a Wonderful Life,'" lamenting that in a post-Harvey Weinstein world, she can never again watch that movie "in the same way [she] did when [she] was a kid" because she keeps wondering if it is "inherently sexist." "And that's a good thing," she adds.
Seen through the revisionist prism of radical feminism, the classic Frank Capra film starring James Stewart and Donna Reed becomes part of a patriarchal plot to keep women subjected to men."
Jerusalem
Guatemala Will Move Its Israel Embassy to Jerusalem, Following Trump's Lead 12/26/17  This is wonderful, as nations now have the courage to follow President Trump's lead over Jerusalem. Nations will be blessed who line up with God's word concerning Jerusalem.
Obadiah 1:15  For the day of the LORD is near upon all the heathen: as thou hast done (to Israel), it shall be done unto thee: thy reward shall return upon thine own head.

"Guatemala will move its embassy in Israel to Jerusalem from Tel Aviv, its president announced on Sunday, becoming the first nation to follow President Trump's lead in ordering the change, which has been widely criticized around the world.
President Jimmy Morales announced the decision in a post on his official Facebook account, saying he had decided to move the embassy after speaking with Prime Minister Benjamin Netanyahu of Israel.
"We spoke of the excellent relations we have had since Guatemala supported the creation of the state of Israel," Mr. Morales wrote. "One of the most important issues was the return of the Guatemalan Embassy to Jerusalem."
No other country has its embassy for Israel in Jerusalem, although the Czech Republic and Romania are said to be contemplating such a move."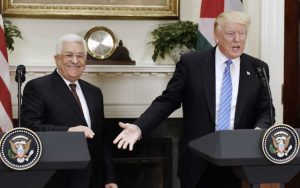 Seeing Trump as 'lost cause,' Abbas said to widen boycott to US consular staff   This is really good news because the less the US has contact with the PLO, the better. Israel is never going to divide Jerusalem, so what President Trump did was terrific! The PLO won't make "peace" with Israel without getting East Jerusalem, so this charade for peace is over, at least for now.
Psalm 122:6  Pray for the peace of Jerusalem: they shall prosper that love thee.

"The disconnect between the Palestinian Authority of President Mahmoud Abbas and the US administration of President Donald Trump has widened still further, Israeli TV reports claimed Sunday night.
Abbas is said to have told all PA officials that Trump is "a lost cause" and to have ordered the PA to sever all contacts with US diplomatic officials, including those of the US consulate in East Jerusalem responsible for Palestinian affairs.
The US administration, for its part, was reported to have indicated that it is seeking a Palestinian interlocutor other than Abbas with whom it might be able to do business.
The unconfirmed reports, on Israel's two main television stations, follow Abbas' declared refusal to have anything further to do with Trump's peace team in the wake of the American president's December 6 declaration recognizing Jerusalem as the capital of Israel and announcing the intended relocation of the US embassy from Tel Aviv to the holy city."
World War 3
North Korea likely to pursue talks, South says in rosy New Year forecast 12/26/17
If this is true, then China told NK that the time is not right for war. We may have bought some time before the war.
The problem is why we should trust NK for talks. This happened in the past, but NK used it get needed food and other material. They then continued the nuclear program while under an agreement with America!
The key to NK is China. If there is some sort of truce, then China feels the time is not right for war with America.
Revelation 22:20 He which testifieth these things saith, Surely I come quickly. Amen. Even so, come, Lord Jesus.
From the article: "South Korea predicted on Tuesday that North Korea would look to open negotiations with the United States next year in an optimistic outlook for 2018, even as Seoul set up a specialized military team to confront nuclear threats from the North.
The U.N. Security Council unanimously imposed new, tougher sanctions on reclusive North Korea on Friday for its recent intercontinental ballistic missile test, a move the North branded an economic blockade and act of war.
"North Korea will seek negotiation with United States, while continuing to pursue its effort to be recognized as a de facto nuclear-possessing country," South Korea's Unification Ministry said in a report, without offering any reasons for its conclusion."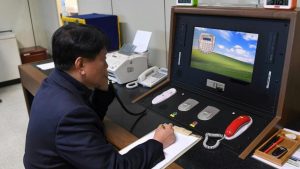 North Korea Calls South Via Cross-Border Hotline For First Time In 2 Years 01/03/18  Immediately after the exchange between Kim and President Trump about nuclear war, NK contacted South Korea for the first time in two years! Is the pressure from the President doing this or are they just trying to buy time?
Remember, NK is starting to starve even the army, and their now is enormous pressure on Kim. Is he cracking or trying to buy time for his nuclear weapons program? This is really high stakes because time is running out for Kim with the people starving and his ability to make war.
"Shortly after President Trump claimed that the "nuclear button" on his desk is much bigger and more powerful than the button on the desk of North Korea's Kim Jong Un, the North demonstrated an eagerness to directly thaw relations with its Southern neighbor, when Pyongyang was first to use a border hotline with the South which resumed operation after an exchange of messages between Pyongyang and Seoul. Officials reportedly spoke for 20 minutes to make sure that the line works.
South and North Korea made their first contact at the border village of Panmunjom via a communication channel which Pyongyang ordered brought back online earlier on Wednesday, Yonhap reported. South Korea's unification ministry said that "A North Korean official first contacted the South side via the channel." The conversation was meant to pave the way for official talks between the two sides about sending a delegation from the North to next month's Winter Olympics in the South, according to the Washington Post.
History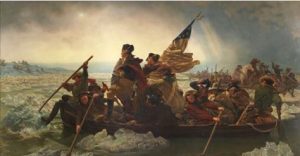 Washington Crossing the Delaware, Christmas Day, 1776 12/26/17
On Christmas Day in 1776, General George Washington with his militia defeated the German Hessian mercenaries at Trenton, NJ. The Hessians were considered the finest army in the world. Although it was small, this battle was one of the most important in history because it gave life and hope to the American people and to army that they could defeat the British.
This is a great article because it shows Washington and others gave the Lord the glory for the victory.
Psalm 144:15 Happy is that people, that is in such a case: yea, happy is that people, whose God is the LORD.
"Washington made the password for his military operation "Victory or Death." This reflected Washington's General Orders, July 2, 1776: "The time is now near at hand which must probably determine whether Americans are to be freemen or slaves; whether they are to have any property they can call their own; whether their houses and farms are to be pillaged and destroyed, and themselves consigned to a state of wretchedness from which no human efforts will deliver them.
The fate of unborn millions will now depend, under God, on the courage and conduct of this army. Our cruel and unrelenting enemy leaves us no choice but a brave resistance, or the most abject submission. We have, therefore to resolve to conquer or die."
Miscellaneous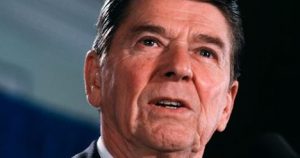 Reagan at Christmas: To 'Millions of Us, Jesus Is Much More, He Is Divine' 12/26/17  I enjoyed reading this article as it brought such good memories of President Reagan. He was a real believer in the Lord and lifted America out of the mire of Watergate and Jimmy Carter. In spite of America's sins, the Lord has given us great presidents just when we needed them!
Daniel 2:21  And he changeth the times and the seasons: he removeth kings, and setteth up kings: he giveth wisdom unto the wise, and knowledge to them that know understanding:
"In his Dec. 24, 1983 radio address to the nation, President Ronald Reagan recounted George Washington's crossing of the Delaware River in 1776, which changed the course of U.S. history; praised Americans for their generosity; and talked about Christmas as the "birthday of the Prince of Peace" who, for millions of us, "is divine."
"It's been said that all the kings who ever reigned, that all the parliaments that ever sat have not done as much to advance the cause of peace on Earth and good will to men as the man from Galilee, Jesus of Nazareth," says Reagan."

2 Peter 1:4  Whereby are given unto us exceeding great and precious promises: that by these ye might be partakers of the divine nature, having escaped the corruption that is in the world through lust.