Researchers Say 3D Scans Will Reveal Noah's Ark Is Buried in Turkish Mountains
Verse of the Day
2 Peter 2:5 And spared not the old world, but saved Noah the eighth person, a preacher of righteousness, bringing in the flood upon the world of the ungodly;
Commentary
I hope it is proved because it will turn the worl

d upside down. How did this massive boat end up at 6,500 feet above sea level? It would prove the authority of the Bible back to the days of Noah! This is exciting.
Matthew 24:37  But as the days of Noah were, so shall also the coming of the Son of man be. 
BIBLE ARCHEOLOGY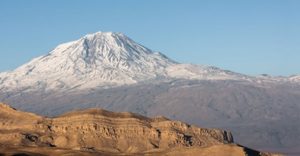 "Researchers Say 3D Scans Will Reveal Noah's Ark Is Buried in Turkish Mountains"
"The search for one of the most legendary boats of human history has made a potential breakthrough as multiple teams of scientists have zeroed in on a curious ship-shaped rise on Mt. Ararat in Turkey. The story of Noah's Ark and the great flood that covered the earth, echoed in the Sumerian Epic of Gilgamesh, has long fascinated archaeologists who have wondered if remnants of the boat are still to be found.

Satellite images, radiocarbon dating, and most recently, 3D scans of the site known as Durupınar have all given hope to researchers that solid evidence of the Ark may soon be found. "It's a man-made object and it's a ship form," computer engineer and biblical researcher Andrew Jones told WZTV,"
NICE PRO LIFE MESSAGE
"MUST SEE! Sports Announcer Tells Story Live on Air of How Mother of Ohio State Superstar Decided to Not Abort Him Years Ago! (VIDEO)" What a wonderful testimony. I hope the announcer does not get fired for sharing this story. The Hard Left is so nasty, it is hard for them to stomach a testimony like this!
"Ohio State University football star was saved by his mother as a young woman when she decided not to have him aborted. Today he's one of the best football players in the nation.

Ohio State University football star JK Dobbins is tearing up the Big Ten conference competition. Yesterday he ran for 211 yards and four touchdowns against a strong Michigan team at Michigan.

During the game an announcer told the story of why his mom calls him her 'miracle baby' – JK Dobbins mom, Maya, became pregnant when she was 18 years old. She went to the doctor because she was thinking about aborting the baby but changed her mind. That baby turned out to be that young man. JK Dobbins who she calls her 'miracle baby'."
PRESIDENT TRUMP AND ISRAEL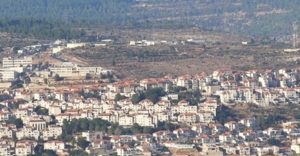 "US Recognition of Israeli Settlements Creates a 'Revolution'" President Trump continues to bless Israel; therefore, he and America are blessed. What would America look like if Hillary was elected!
Obadiah 1:15 For the day of the LORD is near upon all the heathen: as thou hast done (to Israel), it shall be done unto thee: thy reward shall return upon thine own head.

"The surprise US decision to recognize Israeli settlements in the so-called West Bank as legal continues to reverberate in the region. Israelis are rejoicing as they see this land as part of their biblical inheritance.

Israeli Prime Minister Benjamin Netanyahu celebrated the US move by visiting Alon Shvut – a settlement about 15 miles from Jerusalem in the heart of Gush Etzion. "The Trump administration fixed a historic wrong, stood by truth and justice," Netanyahu said. "I think it is a great day for the state of Israel and an achievement that will remain for decades."
HARD LEFT FOCUSING ON WHITE EVANGELICALS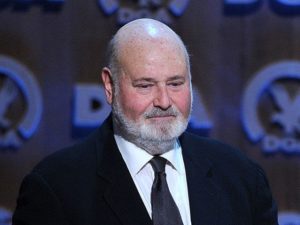 "Rob Reiner: 'White Evangelicals & White Supremacists Made a Pact with Putin' to Defend Trump from Impeachment" What insane delusions and lies, but millions now believe propaganda .like this. The Hard Left seems to love lies like this and now will believe any lie. This thinking is very dangerous because lies like this could lead to bloodshed.
"Hollywood director and left-wing activist Rob Reiner took his disdain for President Donald Trump and his supporters to a new level, this time equating elected Republicans and Trump's supporters to white supremacists who've "made a pact with Putin" to protect the president from impeachment.

"Every elected Republican knows that this President is guilty of countless Impeachable offenses. But they, along with many White Evangelicals & White Supremacists have made a pact with Putin," Rob Reiner said. "But unlike a pact with the Devil, this one can be unsigned."
WORLD WAR 3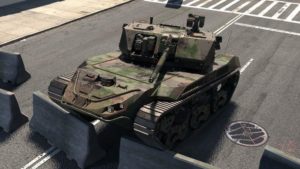 "Has the U.S. Army Created Its Ultimate Weapon?"
Revelation 13:4 And they worshipped the dragon which gave power unto the beast: and they worshipped the beast, saying, Who is like unto the beast? who is able to make war with him?
When I read articles like this I think:
Revelation 22:20 He which testifieth these things saith, Surely I come quickly. Amen. Even so, come, Lord Jesus.

"Armed Army robot vehicles conducted reconnaissance, called for indirect fire and then, when directed by human decision-makers, attacked and destroyed enemy targets in a recent experiment designed to assess the technical maturity and readiness of autonomous ground drones.

"We had four robot vehicles conduct a tactical mission while humans were safe in defilade. We built four robots that are refurbished M113 tracked vehicles and we've taken two Bradleys — gutted them — and turned them into two control vehicles with all kinds of sensors on them,"
SATANISM AND BABY KILLING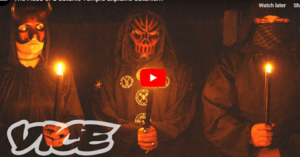 "New Documentary Explores Satanist/Idolatrous Roots of Pro-Abortion Movement [WATCH]" Very interesting article, linking the doctrines of satanism with the abortion mentality. Both are from hell.
Psalm 127:3 Lo, children are an heritage of the LORD: and the fruit of the womb is his reward.

""Satanists and abortion supporters both believe in 'bodily autonomy," Harrington said. "For the Satanist, defending abortion access is a worthy form of worship because one of their tenets states, 'one's body is inviolable, subject to one's own will.' The satanic doctrine of absolute autonomy over one's own destiny has become the pro-abortion rallying cry of 'My body, my choice.'"

This tenet is explicitly stated on the Satanic Temple's website which also advocates for "religious reproductive rights." Ironically, the Satanic Temple also advocates for the "Protect the Children Project" which works against "corporate punishment in schools."
Abba Father's International Fellowship
Dearest in Christ Man of God Pastor Dave and John;

 Greetings in the Precious mighty Name. He who abides at the most high 

place of God shall abide at the shadow of the Most High God! It's 

always good to under His perfect care. Our mission of serving him has 

been so good when I was out reaching to many and speaking the Word of 

God that is being recorded in the News letter .God healed many souls, 

delivered some from the power of darkness when and about 44 new souls 

came to the kingdom! Glory be to God! May the Lord bless you for your

 love and help towards this mission trip that has been so successful. I 

have attached pictures to you, I hope you will encourage others 

through the pictures. God bless you. Pastor R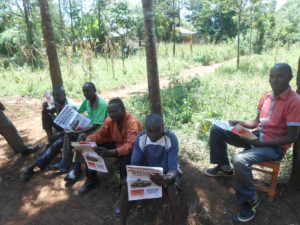 If you like our ministry, please consider making a donation to keep us going. May the Holy God of Israel bless you!
Revelation 22:20 He which testifieth these things saith, Surely I come quickly. Amen. Even so, come, Lord Jesus.