Rock Where Ark of the Covenant Rested May Have Been Unearthed
Verse of the Day
1 Samuel 6:18 And the golden mice, according to the number of all the cities of the Philistines belonging to the five lords, both of fenced cities, and of country villages, even unto the great stone of Abel, whereon they set down the ark of the LORD: which stone remaineth unto this day in the field of Joshua, the Bethshemite.
Commentary
This is so exciting to think the great stone which the Ark of Covenant rested upon was found! What we need now is for the Ark itself to be found! When the Lord is ruling from Jerusalem, there will be no Ark because his throne, the Throne of David will replace it!

Jeremiah 3:16  And it shall come to pass, when ye be multiplied and increased in the land, in those days, saith the LORD, they shall say no more, The ark of the covenant of the LORD: neither shall it come to mind: neither shall they remember it; neither shall they visit it; neither shall that be done any more. (17) At that time they shall call Jerusalem the throne of the LORD; and all the nations shall be gathered unto it, to the name of the LORD, to Jerusalem: neither shall they walk any more after the imagination of their evil heart.
BIBLE ARCHEOLOGY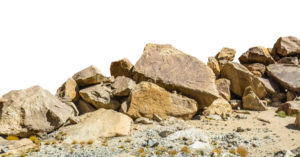 "The Rock Where the Ark of the Covenant Rested May Have Been Unearthed"
""There is a lot of evidence that this was indeed a temple," archaeologist Shlomo Bunimovitz of Tel Aviv University told Haaretz. "When you look at the structure and its content, it's very clear that this is not a standard domestic space but something special."

Yet it is the unusual rock – a huge stone slab resting on two rocks – that perplexed the archaeologists. Initially, the archaeologists believed it was a pillar that had fallen over. "But soon we realized that it was meant to be a table," archaeologist Zvi Lederman of Tel Aviv University told the newspaper. The stone table resides inside the temple."
BLOOD MONEY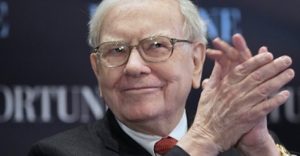 "Warren Buffet Foundation Spent $77 Million on Abortion, Enough to Kill 220,000 Babies in Abortions" I think it is correct for us to start praying that the Lord would cruse both the funds that come for abortion and used to promote it! This is all blood money that should be cursed. These funds should bring sorrow and grief.
Proverbs 6:16-18 These six things doth the LORD hate: yea, seven are an abomination unto him: A proud look, a lying tongue, and hands that shed innocent blood, An heart that deviseth wicked imaginations, feet that be swift in running to mischief,
"A left-wing outlet praised liberal billionaire Warren Buffett's Susan Thompson Buffett Foundation's abortion funding between 2001-2014 in September, drooling that it is "the biggest funder of access to abortion for low-income women in the United States." That funding of Abortion Inc. went well into 2017-2018.

The Billion-Dollar King of Abortion's organization has given $76,967,256 to Planned Parenthood and its many affiliates scattered across the U.S. and abroad between 2017-2018, according to Foundation Directory Online Data."
TDS WITHIN THE "CHURCH"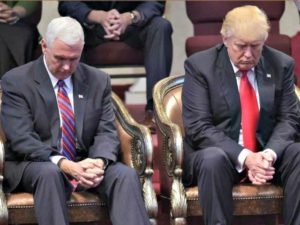 "Billy Graham-Founded 'Christianity Today' Calls for Removal of Trump from Office" I read this article with utter amazement. The editor actually believes President Trump is guilty of a crime over his call to the Ukraine! He has not been impeached of a crime because he did not commit one! He then spewed all this venom with bizarre accusations that the President was not fit for office.
I see this man suffering from TDS and something really is spiritually wrong with him. I wouldn't take his magazine if it was free. He is fully exposed for what is in his heart.
"The editor-in-chief at Christianity Today, a publication founded by evangelist Billy Graham, asserts President Donald Trump "should be removed from office."

Mark Galli writes that, while "Democrats have had it out" for Trump "from day one," a reality that places his impeachment "under a cloud of partisan suspicion," nevertheless:

The president of the United States attempted to use his political power to coerce a foreign leader to harass and discredit one of the president's political opponents. That is not only a violation of the Constitution; more importantly, it is profoundly immoral."
THE COMING IMAGE OF THE BEAST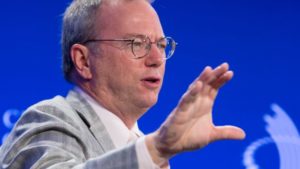 "Former Google CEO Eric Schmidt believes biology is the next frontier in computing" I think that this science is heading towards a combination of helping to create the Image of the Beast and the Days of Noah. I can see a cyborg coming out of this.
"Brain inserts and carbon-absorbing bacteria aren't just the fantasies of Silicon Valley's richest executives, they're also a part of a larger hope to advance artificial intelligence and computing efforts.

"Biology will undoubtedly fuel computing" in coming years, former Google CEO and current technical advisor Eric Schmidt said at a conference called SynBioBeta in San Francisco Monday. "Taking biology, which I'd always viewed as squishy and analog, and turning it into something that can be digitally manipulated, is an enormous accelerator.""
HARD LEFT VS CONSTITUTION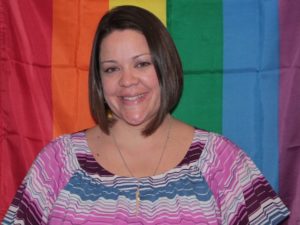 "Chico State Professor: College Republicans' First Amendment Rights 'Intensely Hurtful' to Students" Trying to control the speech that the Hard Left disagrees with, especially in colleges, is spring up all over the nation. Now the excuse is believing in President Trump is harmful to many in the school! What nonsense. These hard core leftists want to stop the speech of anyone they disagree with. The colleges are riddled with professors like this.
"A professor at Chico State (CSU, Chico) referred to President Donald Trump and the Republican Party as "poison," and suggested that she and other professors use the "immense privilege" they have as "tenured faculty" to protect students who are offended by their classmates exercising their First Amendment rights.

The instructor told Breitbart News that the First Amendment allowing the school's College Republicans to "voice their support for Trump and — the Republican Party" is "intensely hurtful" to many students on campus."
Prayer
Abba Father's International Fellowship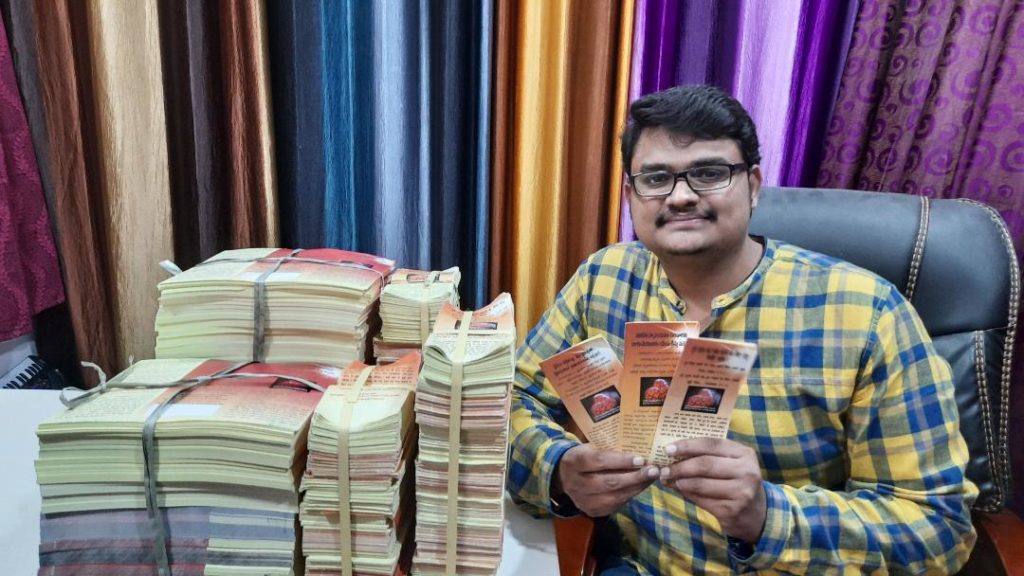 We thank God for His grace to send Jesus Christ came to Heal the Broken Hearted Brochures in Hindi, Tamil and Telugu Languages to 1350 Prisons of India on the eve of this Christmas in spite of huge opposition for Christians in India by Hindu Radicals because of Hindu favorite political party being in power.
By the grace of God, today we have mailed out Jesus Christ came to Heal the Broken Hearted Brochures in Hindi, Tamil and Telugu Languages to 1350 prisons of India along with some other literature on the eve of this Christmas. Please pray that these printed Word will be a blessing to many prisoners and prison officers.

For printing 10,000 brochures in three languages it costed us $500 including packing & mailing to 1350 prisons of India. As I told you plates are expensive portion of Offset printing, now we can print 100,000 brochures for $2500 but these plates are only good for two months. If you can raise $2000 from your end by the end of Jan 2020, we will raise $500 so we can print 100,000 brochures. The other option is if you can send me $200 every month through paypal or Zelle Pay, we can have $2400 by Dec so we can print 100,000 brochures for every Christmas.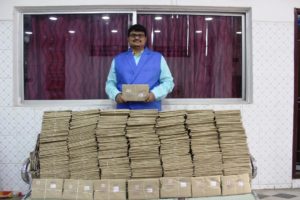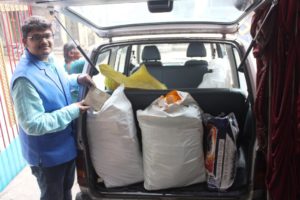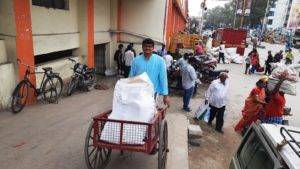 If you like our ministry, please consider making a donation to keep us going. May the Holy God of Israel bless you!
Revelation 22:20 He which testifieth these things saith, Surely I come quickly. Amen. Even so, come, Lord Jesus.