SAN FRAN MASS EXODUS: 'WE DON'T LIKE CRIME, POLITICS'…
Verse of the Day
Romans 1:28-30 And even as they did not like to retain God in their knowledge, God gave them over to a reprobate mind, to do those things which are not convenient; Being filled with all unrighteousness, fornication, wickedness, covetousness, maliciousness; full of envy, murder, debate, deceit, malignity; whisperers, Backbiters, haters of God, despiteful, proud, boasters, inventors of evil things, disobedient to parents,

Commentary
I've been saying that the Hard Left politicians in California are turning the state into Mexico. Their policies are driving the Middle Class out of the state. Mexico has virtually no Middle Class, just very rich and the poor. Poor Immigrants are replacing the Middle Class, so it is a double loss. The tax base shrinks, yet the welfare cost increases. This state does not have much time left as the Hard Left politicians are doing everything they can to destroy California. Remember, the Hard Left reprobate mind can only destroy and not create.
May the Holy God of Israel bless and protect you.
Philippians 1:6 Being confident of this very thing, that he which hath begun a good work in you will perform it until the day of Jesus Christ:
California Watch
SAN FRAN MASS EXODUS: 'WE DON'T LIKE CRIME, POLITICS'… 02/10/18
"Joint Venture Silicon Valley's own study of the out-migration says workers are moving to Sacramento, Austin, and Portland due to a number of factors. But topping the list is the high cost of housing.
"You can't even contemplate getting into the housing market here," Hancock said. "And I don't mean just service workers, I mean highly skilled professionals. The tech elite are having a hard time affording reasonable housing in Silicon Valley. So this is difficult, this makes it very difficult for employers trying to recruit."
Operators of a San Jose U-Haul business say one of their biggest problems is getting its rental moving vans back because so many are on a one-way ticket out of town.
Dabak cites crowding, crime and politics as the reasons for her own exodus. "We don't like it here anymore. You know, we don't like this sanctuary state status and just the politics here," she said."
Hard Left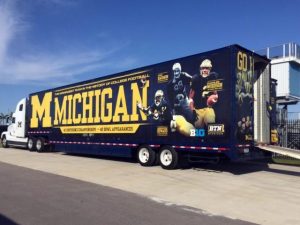 University of Michigan Hosts 'Pederastic' Lecture on Sex Between Adult Men and Boys 02/10/18  Many people in high places are pedophiles, and there is a move on to make this legitimate and legal. If this merges with Islam, there is power to legalize it! The colleges are now just cesspools of sin.
Jude 1:7  Even as Sodom and Gomorrha, and the cities about them in like manner, giving themselves over to fornication, and going after strange flesh, are set forth for an example, suffering the vengeance of eternal fire.

"An event hosted by the University of Michigan's Institute for Research on Women & Gender on Friday afternoon will focus on analyze the history of "pederastic" relationships. "Pederastic" refers to romantic relationships between adult males and boys.
The event, which is called "Pederastic Kinship: Deidealizing Queer Studies," will feature Emory University professor Kadji Amin. The lecture will focus relationships between adult males and younger boys. The event description describes modern pederasty as "sexually, ethically, and politically dubious" but goes on to analyze the role it played for French author and activist Jean Genet."
American Politics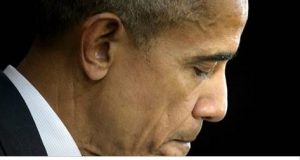 Poll: Americans 'Overwhelmingly' Believe Obama 'Improperly Surveilled' Trump Campaign 02/10/18  This is very exciting news to take down Obama and roll up the Clinton Crime Cartel. The public has to be behind this. Right now, the public is aware of what is happening, so this lays the foundation to take Obama down for treason.
There is too much evidence for them to walk away from this, plus Trump has the will to go through with it.
What exciting times we live in.
"A clear majority of 55 percent believe it is "likely" that the Obama administration "improperly surveilled the Trump campaign during the 2016 election." That includes 31 percent of Democrats, 87 percent of Republicans, and 55 percent of Independents.
A clear majority of 54 percent want a special counsel to investigate "whether the FBI and the Department of Justice improperly surveilled the Trump campaign during the 2016 presidential election." Only 44 percent said no. The partisan breakdown shows that 74 percent of Republicans and 50 percent of Independents want a special counsel — as do a full 44 percent of Democrats.
In this particular poll, one fairly positive result for the FBI and Justice Department is that only 35 percent believe these institutions attempted to outright frame President Trump for colluding with the Russians.
A just-released Rasmussen poll, however, shows that a full 50 percent of Americans "believe it's at least somewhat likely senior federal law enforcement officials broke the law in an effort to prevent Donald Trump from winning the presidency." Only 40 percent disagree."
Israel/ Iran
Preparing for war in the north, Israel boosts air defenses 02/11/18  All signs are of war. This war is really up to Iran and Syria. If they keep preparing for war, Israel will attack key sites until it ignites into an all-out war. Iran is not going to back down.
"Israel has boosted its air defense in the North following a significant confrontation between the Jewish State, Syria and Iran which led to the loss of an F-16 fighter jet.
While the army refused to comment on the reports, witnesses reported seeing a convoy of missile-defense batteries heading north near the Israeli-Arab city of Baka al-Gharbiya. Other witnesses posted photos of several trucks carrying the batteries on central highways in northern Israel.
Israel's air defenses currently include the Iron Dome, designed to shoot down short-range rockets; the Arrow system, which intercepts ballistic missiles outside of the Earth's atmosphere and the David's Sling missile-defense system, which is designed to intercept tactical ballistic missiles, medium- to long-range rockets and cruise missiles fired from ranges of between 40 km. to 300 km."
Israel warns over Iran's presence in Syria after air strikes 02/11/18  Israel is warning Iran that all-out war is very close. Israel will not wait to be attacked by Iran, but will move preemptively against Iran and Syria. Iran is compelled to attack Israel because of Islam, and the Ayatollahs want to recreate the Persian Empire, if not a world empire. They are desperate to defeat Israel and capture Jerusalem. This would give them control over all the Muslim world.
Jerusalem will be the crushing defeat for Islam and smash it as a world religion!
Obadiah 1:15  For the day of the LORD is near upon all the heathen: as thou hast done (to Israel), it shall be done unto thee: thy reward shall return upon thine own head.

"Israel issued stark warnings on Sunday over Iran's presence in neighbouring Syria after a confrontation threatened to open a new and unpredictable period in the country's seven-year civil war.
Israel carried out major air raids in Syria on Saturday, including against what it described as Iranian targets — the first time it had publicly acknowledged doing so since the war began.
The raids came after an Israeli F16 fighter was shot down by Syrian air defences. The pilots survived, but it was Israel's first loss of a warplane in battle since 1982.
"We inflicted on Saturday a heavy blow to Iranian and Syrian forces," Prime Minister Benjamin Netanyahu said at the start of Sunday's cabinet meeting.
"We made clear to everyone that our rules of engagement will not change in any way. We will continue to harm anyone who tries to harm us. This was our policy and this will remain our policy."
Israel launches 'large-scale' strikes in Syria after drone infiltration 02/10/18  I have been saying for a long time that Iran cannot constrain itself to fight Israel. Both Syria and Iran want war against Israel, and it appears that they are going to get it. In the end, Syria will cease being a nation, while Iran is destroyed in the next war.
Isaiah 17:1  The burden of Damascus. Behold, Damascus is taken away from being a city, and it shall be a ruinous heap.

"Israel's military attacked 12 Syrian and Iranian targets in Syria on Saturday in a new wave of strikes it described as a 'large-scale' attack, following exchanges of fire earlier in the day sparked by an Iranian drone infiltration from Syria.
The military called the drone infiltration a "severe and irregular violation of Israeli sovereignty" and said Iran would be held responsible for its outcome, marking a dramatic escalation in tensions along its northern border.
The morning's clashes also saw the crash of an Israeli F-16 jet after it was targeted by Syrian anti-aircraft missiles.
Israeli aircraft "targeted the Syrian Aerial Defense System and Iranian targets in Syria," a military statement said. "Twelve targets, including three aerial defense batteries and four Iranian targets that are part of Iran's military establishment in Syria were attacked."
Military spokesman Lt. Col. Jonathan Conricus said that during the attack 15-20 Syrian anti-aircraft missiles were fired towards aircraft, but did not hit them. Syria state TV said its air defenses responded to new Israeli raids."
World War 3
Russia tests new anti-missile system amid NATO tensions 02/12/18  All the nations are getting ready for war. This coming war most likely will be short but brutal and very destructive. Entire armies and nations can be destroyed in a very short time.
Matthew 24:22  And except those days should be shortened, there should no flesh be saved: but for the elect's sake those days shall be shortened.

"The Russian military announced Monday the successful test of a new anti-missile rocket designed to help protect Moscow from any incoming threats.
The tests of interceptor missiles for the A-135 Anti-Ballistic Missile system were conducted at the Sary-Shagan site in Kazakhstan, according to the military.
The deputy commander of the Air and Space Defense Alliance, Andrei Prikhodko, told Russian newspaper Krasnaya Zvezda the upgraded air defense missiles are capable of intercepting single and multiple strikes, including new generation intercontinental ballistic missiles."
American Politics
Bad News for Democrats=> Beautiful Melania Trump Scrubs White House of Demonic Residue 02/11/18  This is wonderful news because of eight years of Obama in the White House, it must have been full to overflowing with demons. I would think the Holy Spirit must have removed some nasty looking demons. So the draining of DC swamp started on his first day in office with the demons in the White House! This is really good news and is uplifting.
Revelation 22:20  He which testifieth these things saith, Surely I come quickly. Amen. Even so, come, Lord Jesus.

"While commenting on President Donald Trump's very public support for Christianity, as well as the frequent Bible studies and prayer gatherings held at the White House, evangelical Pastor Paul Begley said first lady Melania Trump demanded that the White House be spiritually cleansed and that pagan, demonic items and artificats from the Obama and Clinton years be removed.
Melania Trump reportedly said, "I'm not going to go into that White House unless it has been completely exorcised," according to Pastor Begley. One thing was left, a cross on the wall. "They cleansed the White House," he said. "They had people in there anointing it with oil and praying everywhere."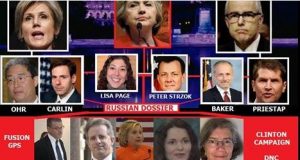 E.W. "Bill" Priestap is the head of the FBI Counterintelligence operation 02/11/18  This is very exciting because all we need is one top FBI agent to start "singing" and the entire Clinton Crime Cartel could be brought down. Agent Priestap knows the truth and whether Obama was in on this attempt to take down President Trump. With him cooperating, many in the FBI and DOJ are not sleeping well at night.
God is in the process of draining the monsters out of the DC swamp and bringing justice to sin city. I think that DC now makes Las Vegas look like a Boy Scout camp!
Hebrews 11:9-10  By faith he sojourned in the land of promise, as in a strange country, dwelling in tabernacles with Isaac and Jacob, the heirs with him of the same promise: For he looked for a city which hath foundations, whose builder and maker is God.

"E.W. "Bill" Priestap is the head of the FBI Counterintelligence operation. He was FBI Agent Peter Strozk's direct boss. If anyone in congress really wanted to know if the FBI paid for the Christopher Steele Dossier, Bill Priestap is the guy who would know everything about everything.
FBI Asst. Director in charge of Counterintelligence Bill Priestap was the immediate supervisor of FBI Counterintelligence Deputy Peter Strzok. Bill Priestap is #1. Before getting demoted Peter Strzok was #2.
The investigation into candidate Donald Trump was a counterintelligence operation. That operation began in July 2016. Bill Priestap would have been in charge of that, along with all other, FBI counterintelligence operations.
FBI Deputy Peter Strzok was specifically in charge of the Trump counterintel op. However, Strzok would be reporting to Bill Priestap on every detail and couldn't (according to structure anyway) make a move without Priestap approval."
The Coming Middle East War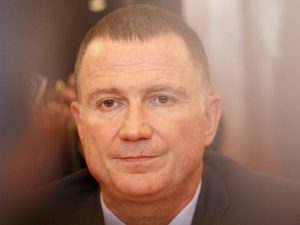 Turkey causing major escalation in Syrian war 02/19/18  The Kurds are emerging as formidable fighters! They have stopped the Turks advances into Syria.
"More than two weeks after Turkey launched another invasion into Syria dubbed "Olive Branch" by the Erdogan regime, it looks as though the Turkish army is slowly drowning in the Syrian swamp.
While state-controlled media in Turkey report huge successes and suggest it will be a matter of days before the Kurdish YPG militia in the most northern canton of Afrin surrenders, the situation on the ground gives a different picture.
It has also become clear that Erdogan had a hidden agenda when he attacked the Kurds in Afrin and claimed he only wanted to cleanse the area of "terrorists" – meaning the Kurds, who defeated ISIS and Islamic State itself which has no presence in Afrin.
The Turkish army suffered its greatest loss on February 3-4 when ten soldiers were killed in 24 hours, with the Kurds exposing serious flaws in Erdogan's battle plan and weak points of the defense mechanisms of the German Leopard II tank which the Turks used in the offensive."

2 Timothy 1:7  For God hath not given us the spirit of fear; but of power, and of love, and of a sound mind.