Satan's Party: Virginia Governor Ralph Northam Doubles Down on Murdering Newborn Infants
Verse of the Day
Hebrews 3:12 Take heed, brethren, lest there be in any of you an evil heart of unbelief, in departing from the living God. (13) But exhort one another daily, while it is called To day; lest any of you be hardened through the deceitfulness of sin.
Commentary
What is clearly manifesting in the demon-dems is a reprobate mind. It is time for all people who are not reprobates to come our of this political cult, or this cult will harden your heart maybe beyond the point of no return.
May the Holy God of Israel bless and protect you.
Romans 8:6 For to be carnally minded is death; but to be spiritually minded is life and peace. (7) Because the carnal mind is enmity against God: for it is not subject to the law of God, neither indeed can be.
Hardening of the Hard Left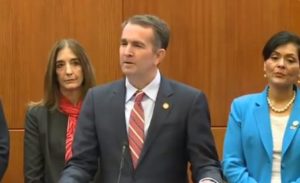 "Satan's Party: Virginia Governor Ralph Northam Doubles Down on Murdering Newborn Infants (VIDEO)"
"Virginia Governor Ralph Northam (D) advocated for the murder of newborn babies in a radio interview with DC-based WTOP on Wednesday.
After years of convincing young women that their unborn babies are 'just a clump of cells' and they have a 'choice' to dispose of the 'cells,' the Democrats are now openly advocating for the murder of born-alive babies, also known as infanticide.

We knew this was coming."
The Hard Left and Planned Parenthood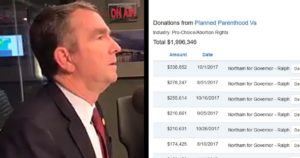 "Governor Who Endorsed Infanticide Received $2 Million From Planned Parenthood" We are in trouble as a nation with governors and other politicians in bed with Planned Parenthood. We truly need a revival for survival and NOW!
Proverbs 1:23 Turn you at my reproof: behold, I will pour out my spirit unto you, I will make known my words unto you.

"Public records reveal Virginia Governor Ralph Northam, who endorsed infanticide as a form of abortion on Wednesday, received almost $2 million in campaign contributions from Planned Parenthood.

Research reveals nearly $2 million in campaign contributions from the taxpayer funded pro-abortion group Planned Parenthood sent to Northam, who endorsed a bill that would allow new mothers to determine whether they wanted to keep a child after delivery, essentially legalizing infanticide."
Hard Left and the Reprobate Mind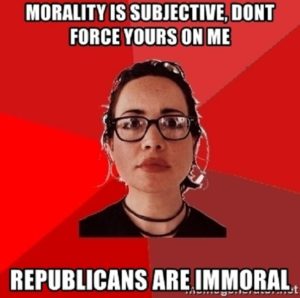 "Dems claim moral superiority while high-fiving infanticide" All of a sudden the reprobate mind's delusions and insanity have manifested for all us to see. They are trapped and their murdering spirit and love to kill is out in the open.
Some of them have retreated to renounce infanticide, for now, while others have hardened their minds into the killing.
I think the last two weeks with infanticide out in the open is a turning point for America. It seems to have energized our side as it outraged so many people and even politicians. Has it lit a fire in pastors?
Isaiah 64:6 But we are all as an unclean thing, and all our righteousnesses are as filthy rags; and we all do fade as a leaf; and our iniquities, like the wind, have taken us away.

"Has anyone else noticed that at the very moment the Democratic Party has sunk to shocking new lows of immorality – like legalizing and celebrating infanticide – it simultaneously and on an almost hourly basis accuses the Republican Party and President Trump of "immorality"?

Democrat leaders Nancy Pelosi, Kamala Harris, Kirsten Gillebrand and Alexandria Ocasio-Cortez can barely open their mouths in public these days without attacking the "morality" of Republicans, the president and all who support his agenda."
War in Middle East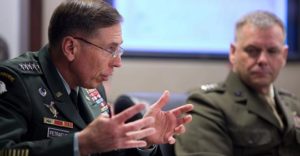 "Hezbollah should not 'forget' Israel's massive firepower" This is an excellent article showing what issues could trigger the next war with Israel.
Psalm 121:4 Behold, he that keepeth Israel shall neither slumber nor sleep.
"Yadlin said Israel has three red lines. "One is the Golan Heights. Don't let Iran build another Hezbollah, another terror proxy organization on our Golan border.

The second has to do with the quantity of Shi'ite militia from all over the Islamic world that they are bringing to Syria. … All these people should not be in Syria.

The third red line—and this is the most serious—is the advanced weapons that they are bringing to Syria to use against Israel. The precise missiles, the air defense, airports, navy bases—these are the red lines. This is what you have to prevent."
Voter Fraud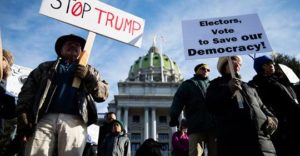 "'Pennsylvania admits to 11,000 noncitizens registered to vote" This is just a drop in the bucket of voter fraud in PA. Philadelphia is rife with voter corruption. I think that PA is one of the most corrupt state. Right now the former Attorney General is sitting in prison!
"A top Pennsylvania lawmaker called on the state Wednesday to immediately expunge the names of 11,198 noncitizens whom the state confirmed are registered to vote, despite not being eligible.

State Rep. Daryl Metcalfe, a Republican and former chairman of a House government oversight panel, said the administration of Gov. Tom Wolf, a Democrat, belatedly acknowledged the large number of noncitizens in communications over the past two months."
Pro Life News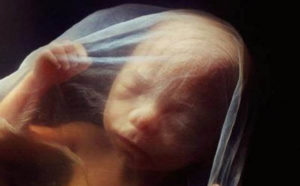 "South Carolina Senate Approves Bill to Ban All Abortions, Declares Unborn Babies People Under Law" This is wonderful news. The great weakness of Roe vs Wade is the decision does not recognize when life begins. If legally life begins at conception, then abortion becomes illegal. If these babies are citizens, then they are protected under the law!
Psalm 139:14 I will praise thee; for I am fearfully and wonderfully made: marvellous are thy works; and that my soul knoweth right well.

"The measure amended a bill to ban brutal dismemberment abortions that tear unborn babies limb from limb while their hearts are beating, The State reports. The newly amended bill would ban all abortions, except in cases of rape, incest or threats to the mother's life, according to the report.

State Senators voted 28-10 to approve the measure. It needs a second vote of approval before it can move to the state House for consideration.

Lawmakers said they expect abortion activists to challenge the bill if it becomes law, and they hope it will successfully challenge Roe v. Wade.

"It's designed to give the court an opportunity to revisit Roe v. Wade," state Senate Majority Leader Shane Massey told the newspaper."
Abba Father's International Fellowship
Please keep our event in prayer so God will use it to bring many people into the kingdom this weekend. It's the book sales and your donations that make these events possible.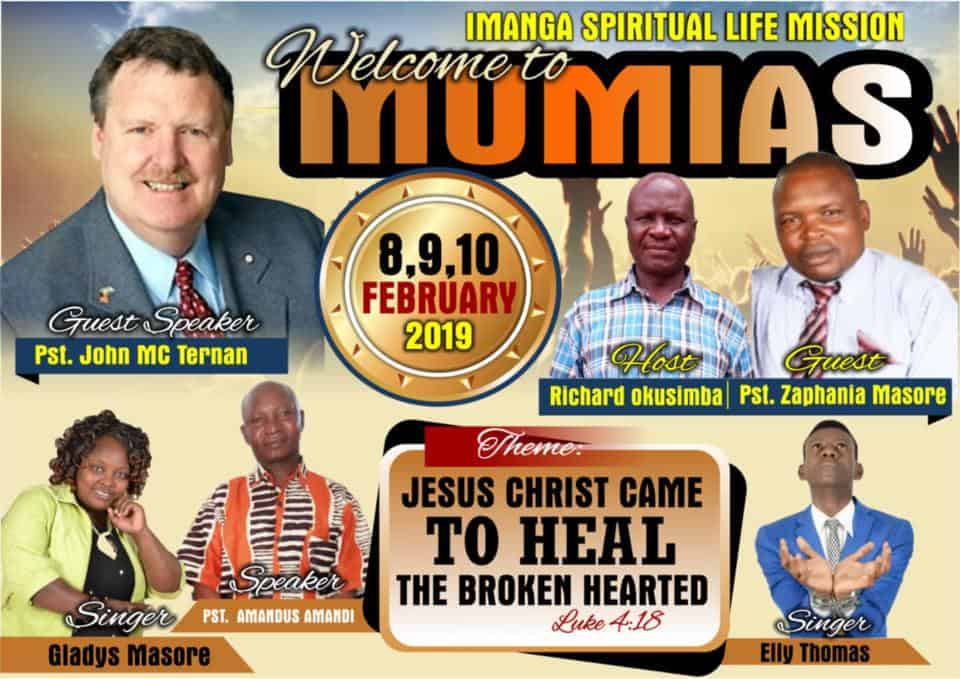 Shalom  Daddy John McTernan
Today we hard wonderful service  and we prayed with tears God to provide this time we have wonderful mission in Mumias As from Thursday this week  pastors will start coming in from their  countries  to attend the conference where pastor John will be preaching  and he will speak with all leaders, face-to-face and he will witness as i will be giving out material that i am going to give the order tomorrow so that they will start printing  also we are going to work on the work plan for the whole year 2019  '
My humble request Daddy John McTernan stand with us in prayer and support. this week as we have a lot to do, like printing materials, paying where the pastors will be sleeping, means of transportation from Nairobi to Mumias is 450 kilometers that is like 7 hours and 30 minutes drive  from Nairobi to Mumias .
Happy to hear from you my  daddy
Revelation 22:20 He which testifieth these things saith, Surely I come quickly. Amen. Even so, come, Lord Jesus.
If you like our ministry, please consider making a donation to keep us going. May the Holy God of Israel bless you!