Lenin's Russian Communist Election 1917 and Democrats Tactics 2020: Eerie Similar
Verse of the Day
2 Timothy 3:13 But evil men and seducers shall wax worse and worse, deceiving, and being deceived.
Commentary
This is a MUST, MUST, MUST read!!! It is so important I posted a large section for you to start reading. The author nailed that the modern Dems are using the exact tactics Lenin used to gain control of Russia and turned it into the Soviet Union!
We have all the knowledge we need to stand against these modern dem bolsheviks and destroy what they are attempting to do! It is the duty of every American Patriot to defend the nation against these tyrants.
In the end, the victory can only happen if the Lord is with us. America is a sin laden nation, and this is why the Communists have power. We need an outpouring of the Holy Spirit. Tonight at 9:00 PM on FaceBook we pray for the outpouring. Please join in because there is not much time left for the nation.
Pass this posting on to everyone you can.
Romans 8:31 What shall we then say to these things? If God be for us, who can be against us?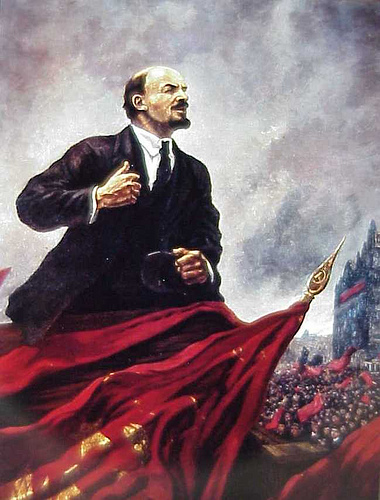 The Many Similarities Between the Democrats' Maneuvers in the 2020 Election and Lenin's Maneuvers in Russian Election 100 Years Ago
"2020 the "Perfect Storm" facing our Republic— All three branches of our Government are in peril

Historical Discovery…An election in 1917 forecast the election in 2020! Here are the elements from 103 years ago!

Years of preparatory work were spent in misleading and mis-directional propaganda
Contested voting results marred the election's finality and ultimately its dismissal
Claims that the poor were going to be disenfranchised of their votes
The scheduled voting was extended by two months
Division, violence, slander and libel were widespread
A delusional/cunning/conniving campaign made unrealistic promises to win the population
Anger and mob violence were deliberately stirred against "privilege," possessions, and status
Deceptive claims persuaded the "majority" they were robbed of their electoral victory
Inevitable civil war was sparked at the election's end because Lenin's group failed to win the majority
The dissolution of the old State and a "transformation" of the new system was promised to lead to true socialism but it brought history's worst and longest ruling tyrant

And here is how it happened…

Although often used in our American English language the idiom "the perfect storm" is a new phrase. This phrase originated in a conversation between Boston National Weather Service forecaster Robert Case and author Sebastian Junger. Junger was researching his non-fiction book The Perfect Storm, published in 1997 and later produced as a movie. The narrative detailed the fishing vessel Andrea Gail which sank killing all six crew. The event documented a set of meteorological circumstances that occur only once every 50 to 100 years.

This idiom which has been incorporated into the American English refers to a rare combination of elements, circumstances, or events that meld together to form a fearful and extremely unpleasant problem. It is used in a negative sense and anything described as a "perfect storm" is seen to have catastrophically bad consequences. One commonly hears it today in think-tank strategies playing out hypothetical scenarios. Webster defines the terms as "a critical or disastrous situation created by a powerful concurrence of factors."

As this article is written the American Republic is struggling with a "Perfect Storm." And it is not a hypothetical brain-game exercise.

Here is a basic reminder of your 9th Grade American Civics materials…The Founding Fathers of our Republic designed a system of governing to prevent the evils inherent in the onerous governing systems of Europe. The Republic was to be governed in a way that the majority would have a say BUT safeguarded against a rogue majority controlling the nation. A deliberate system of "checks and balances" was wisely incorporated against evil efforts to seize national control.

The ultimate safeguard was the separation of the State's governing into three distinct bodies. While each would have an impact upon the others, that impact was deliberately limited. The Executive, Legislative and Judicial branches of the Republic were designed to be independent but function with unity to guide the nation, preserve freedoms, and guard the human rights that are often disenfranchised by evil systems and philosophies. One of the greatest feats of our Republic is the exercise of individualism when these three branches of governing are properly functioning.

However, at this point in our nation's historical narrative the "perfect storm" threatens ALL THREE of these safeguards of our Republic. And my disconcerting observation is that many prance and dance around with a Pollyannish attitude denying the reality of our current situation. The prevailing cultural concern is as absurd as the attitude of one busily rearranging the deck chairs on the sinking Titanic!

The assault on the EXECUTIVE BRANCH

The resistance has been hard at work even prior to President Trump's inauguration. Attempts to nullify the electoral process have been constant. The evil agenda was visible. Our President has suffered evil resistance of historic proportions. The basic cause is his commitment to the U.S. Constitution. It is the unchanging Constitution that provides the legal governing making the USA an exceptional nation of individuals. This fixed and knowable Constitution gives our nation the strength and energy envied by the world and loathed by tyranny. (The Resistance/DEMS/BLM/ANTIFA demand an activist Court that will change our Republic's basic foundational principles.)

The stated position of the resistance has been loud and long—they have robbed President Trump of his first four years as President. They have dared to present the most ridiculous reasons for his disqualification and removal. They have manipulated, deceived and extorted support for their evil agenda. They have ignited violence that has divided and destroyed the civility of the USA. Their evil purpose was to achieve the political purge of a duly elected President of the United States of America. Our President has been nominated for multiple Nobel Peace Prizes for his exceptional ability to broker true peace between Middle Eastern nations. But the resistance shrugs forgetting they excitedly embraced the Peace Prize awarded to Obama which is admitted now as an award for nothing! The resistance's political maneuvering and evil mission is well documented.

Those of the resistance are described by inspiration. Their conniving and cunning evil is a constant action seeking to destroy legitimate order. Psalm 36:4, "He plans wickedness upon his bed; He sets himself on a path that is not good; He does not despise evil." (See also Ecclesiastes 10:20)

Even the classics describe the reality of this evil. From Stevenson's pen we remember the confession that describes those seeking to nullify the legality of President Trump's election. Like the pained soul of Henry Jekyll the resistance can confess, "I lost my identity beyond redemption…had I risked the experiment while under the empire of generous or pious aspirations, all must have been otherwise, and from these agonies of death and birth, I had come forth an angel instead of a fiend…At that time my virtue slumbered; my evil, kept awake by ambition, was alert and swift to seize the occasion." Perhaps the most troubling reference that Stevenson's pen gives to the resistance character states, "O my poor old Harry Jekyll, if ever I read Satan's signature upon a face, it is on that of your new friend."

Inspiration and the Classics unite in describing today's controlling evil that occupies every thought of the Progressive/Liberal/BLM/ANTIFA "resistance" as "Satan's signature upon a face."

This is the first element of today's "Perfect Storm." There are two more elements…" (Continued)
If you like our ministry, please consider making a donation to keep us going. May the Holy God of Israel bless you!
Revelation 22:20
He which testifieth these things saith, Surely I come quickly. Amen.
Even so, come, Lord Jesus.