Sinners in the hands of the 'rainbow god
Verse of the Day
Deuteronomy 32:32 For their vine is of the vine of Sodom, and of the fields of Gomorrah: their grapes are grapes of gall, their clusters are bitter: (33) Their wine is the poison of dragons, and the cruel venom of asps.
Commentary

This is an excellent article and please take time to read it. I see the times exactly like the author.
Every Saturday night live on FaceBook and YouTube, I offer prayer for the outpouring of the Holy Spirit. This has been going on for years. Please join us in prayer because time is running out for the nation, and the explosion of the "special sexual sin" is proof time is running out.
Proverbs 1:23  Turn you at my reproof: behold, I will pour out my spirit unto you, I will make known my words unto you. 
Apostate American Church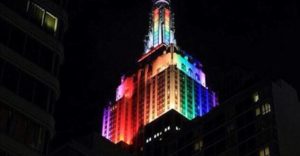 "Sinners in the hands of the 'rainbow god'"
"Two weeks ago I touched on the significance of the "Grapes of Sodom" in prophecy as I addressed the biblical principle of cumulative sin and questioned how long sin-heavy America, Israel and this world can expect God's mercy to endure before His wrath is finally triggered. This week I want to deal at greater length with the question of repentance and whether the revival longed for by many sincere believers is even possible without openly confronting – or even acknowledging – the chief heresy of our time.

Neither the close association of God's wrath with "the sin of Sodom" in the Bible, nor the specific identification of the "grapes of wrath" as coming "from the vine of Sodom" is accidental (Deuteronomy 32:32). Biblically speaking, the widespread social acceptance of rampant homosexuality IS the key harbinger of God's wrath."
Hard Left Insanity and Delusions
"John Hopkins Psychiatrist: 'Gender Confusions Are Mostly Driven by Psychological and Psychosocial Problems'" The real underlining problem is sin which can only be "cured" through the gospel of Jesus Christ and the word of God.
Genesis 1:27 So God created man in his own image, in the image of God created he him; male and female created he them.

"Dr. Paul R. McHugh, the Distinguished Service Professor of Psychiatry at Johns Hopkins University and former psychiatrist–in-chief for Johns Hopkins Hospital, who has studied transgendered people for 40 years, believes that patients suffering gender dysphoria need psychological care – not gender reassignment treatment.

"I think their mental problems, often depression, discouragement are the things that need treatment," Dr. McHugh, who has argued that it is a scientific fact that "transgendered men do not become women, nor do transgendered women become men," told The College Fix in an interview published Tuesday:

"I believe that these gender confusions are mostly being driven by psychological and psychosocial problems these people have. That explains the rapid onset gender dysphoria (Brown University Researcher) Lisa Littman has spelled out.""
Pedophiles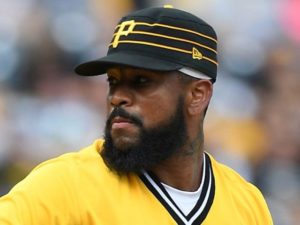 "Pirates' Vázquez Arrested on Porn, Child Solicitation Charges" The pedophiles are everywhere!
"Pittsburgh Pirates All-Star closer Felipe Vázquez has been arrested on charges of pornography and soliciting a child.

Vázquez was taken into custody Tuesday morning by Pennsylvania State Police on one count of computer pornography/solicitation of a child and one count of providing obscene material to minors. Both charges are felonies. His arraignment was scheduled for Tuesday afternoon.

The Florida Department of Law Enforcement said it began investigating the 28-year-old Vázquez in August after learning of an alleged sexual relationship between Vázquez and a teenage girl living in Lee County, Florida. Authorities say Vázquez, who lives in Saint Cloud, Florida, and the victim began the relationship when the girl was 13."
Tuesday Night Bible Study
Tuesday nights  teaching is on God's holiness in light of today's special sexual sin.
You can join us on Tuesday nights at 9:00 PM EST for bible study live on YouTube.  At the end of the video there is a wonderful testimony from one our Abba Father Fellowship Pastors of what God did while we were preaching in Pakistan (Please keep us in prayer as we are preaching there daily this month)!
https://youtu.be/DsAxCmtkRrI
Abba Father's International Fellowship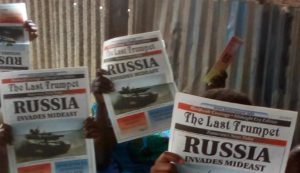 Dear pastor Dave and John
I greet you in the might name of Jesus and king of Glory. The materials i received June has bared many fruits in churches and in evangelism missions in different areas, many are receiving Christ
through the teaching , new coverts received Jesus from the same material, Jesus come to heart the heart broken and Russian, i have witnessed as people give testimonies in calling and writing back,
the new life Jesus had given to them through your Materials. They are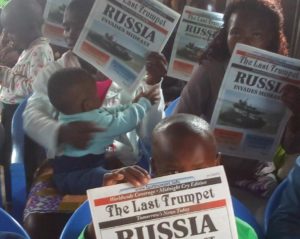 life transforming teachings and many are coming to Christ especial the heartbroken, backslides,those who lost hoe are coming to Jesus and
have have received Jesus, after loosing hope in life and being out of church for years together with there families
attached are the photos of part of the activities and evangelism missions that has beared much fruits, and Many confessing new faith in Christ. Also my materials i order for August Come in a week ago and need to
collect it immediately before it goes into delays. I am therefore requesting for the fee for the collections of the materials and continue with the distributions work
Attached is my distributions and mission report for Early July .
Yours in Christ Love
Pastor J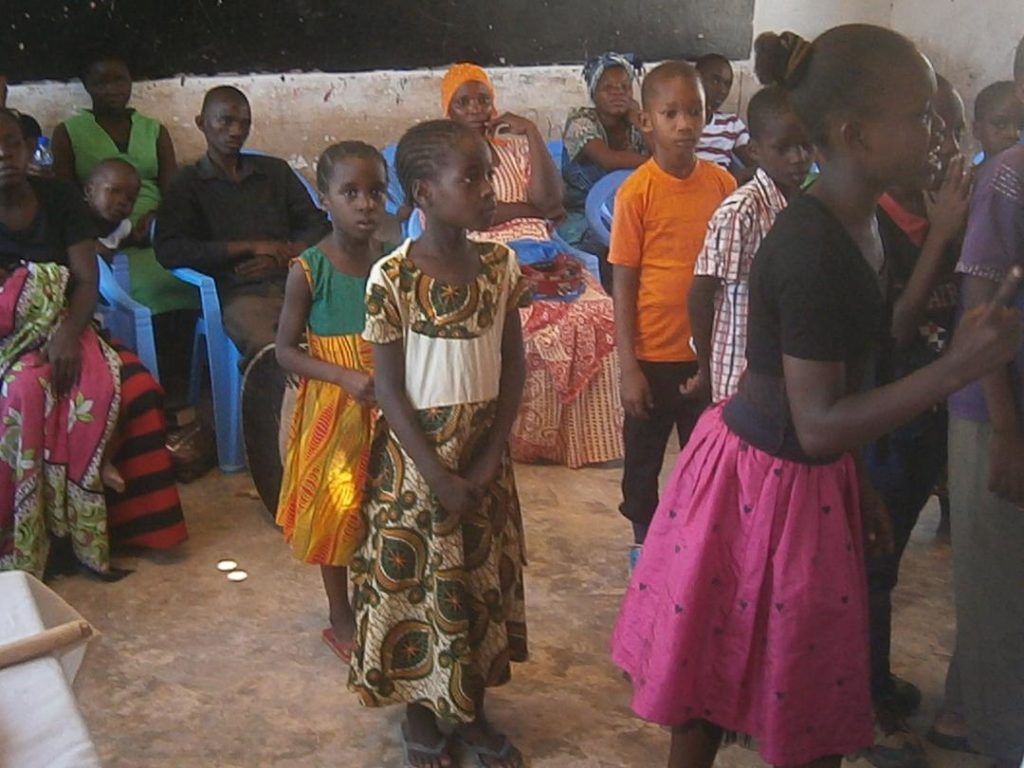 If you like our ministry, please consider making a donation to keep us going. May the Holy God of Israel bless you!
Revelation 22:20 He which testifieth these things saith, Surely I come quickly.Amen. Even so, come, Lord Jesus.