STUNNING: Turkey Defense Minister Declares Their Intent: A "Turkish United States
Verse of the Day
Zechariah 12:3  And in that day will I make Jerusalem a burdensome stone for all people: all that burden themselves with it shall be cut in pieces, though all the people of the earth be gathered together against it. 
Commentary
I've said many times that Erdogan wants to recreate the Ottoman Empire with Jerusalem as the center of the caliphate. He has stated this many times. He has a fixation on Jerusalem. The term "Turkish United States" means the creation of a caliphate. He wants the capital to be Jerusalem!
This is not going to end good for him and Turkey. Once Turkey focuses on Israel and Jerusalem, this nation will be crushed. The final end will come in the battle recorded in Ezekiel 38,39.
Jeremiah 51:20,21  Thou art my battle axe and weapons of war: for with thee will I break in pieces the nations, and with thee will I destroy kingdoms; And with thee will I break in pieces the horse and his rider; and with thee will I break in pieces the chariot and his rider;
WAR: Turkey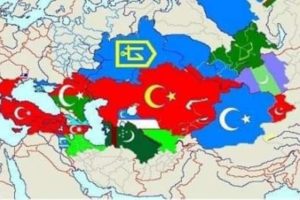 "STUNNING: Turkey Defense Minister Declares Their Intent: A "Turkish United States"
"Turkish Defense Minister Hulusi Akar has announced to the world, Turkey's intent to form a "Turkish United States" and made clear "We will only take what belongs to us." What is it they see as "theirs?" parts of Greece (all of the Aegean plus the whole of N. Greece), Bulgaria, Syria, Iraq, Iran, and more!

Turkey launched the biggest geopolitical intervention in its political history with the 'Peace Spring Operation.' …That entire corridor spanning the Iranian border and the Mediterranean is going to be purged. A Turkey zone, a peace zone, is going to be built there," says Turkish columnist Ibrahim Karagül."
Christian America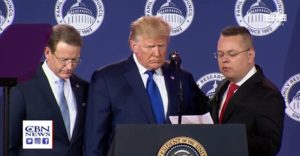 "Powerful Prayer Over Trump to Fight Oppression" This was a wonderful prayer and right on. With people praying like this there is hope!
1 Timothy 2:1,2 I exhort therefore, that, first of all, supplications, prayers, intercessions, and giving of thanks, be made for all men; For kings, and for all that are in authority; that we may lead a quiet and peaceable life in all godliness and honesty.
Hard Left an Hell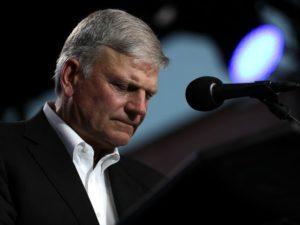 "Rev. Franklin Graham Laments Ron Reagan Jr. Atheism Ad" A good article about the cultural battle going on in America. The Bible calls atheists fools!
Psalm 14:1 The fool hath said in his heart, There is no God. They are corrupt, they have done abominable works, there is none that doeth good.

"Radio host Rush Limbaugh called it "one of the most perfect ad placements in the history of advertising," adding that "you want to reach a bunch of people that don't like God, don't like religion, and have no fear of hell because they don't think it exists and so they don't mind burning there? Run this ad in a Democrat debate!" he concluded."
Hard Left and Trump Derangement Syndrome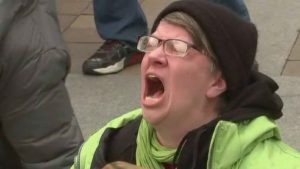 "The Cultural Civil War and Trump Derangement Syndrome" I learned a tremendous amount of information about TDS from this article. I highly recommend it for your reading. You will clearly understand the divide in the Hard Left and how TDS effects them differently!
"To understand the virology of Trump Derangement Syndrome, it's important to distinguish between ideological and cultural lefties. Contrary to expectations, TDS is found less among ideological lefties who actually know their politics than among cultural lefties who don't even think in political terms.

Contrast Bernie Sanders, a professional socialist politician, with Debra Messing, Ashley Judd, or any of the other Hollywood #resistance celebs with a poor understanding of politics, but an unhinged conviction that Trump's very existence is an unbearable insult to the cultural fabric of their existence.

Ideological lefties know their Marx, Alinsky, and their Crenshaw. Their hostility to Trump is relentless, but it's the cold, political enmity of a faction that sees him as a dangerous threat to their agenda, but also as an opportunity to rapidly radicalize the Democrats to embrace previously unthinkable options."
Joe Biden's Legacy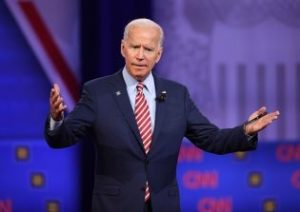 "Biden: President Obama 'Gave Me a Kiss' for Leading on Gay Marriage" Biden was the reprobate point man for getting homosexual "marriage" passed. This will be his legacy, and things are not going to end well for him. He personally took on God's institution of marriage and is proud of it! I see this as personal between Biden and the Lord. Right now, the Lord is giving Biden time to repent of what he did.
Romans 12:19 Dearly beloved, avenge not yourselves, but rather give place unto wrath: for it is written, Vengeance is mine; I will repay, saith the Lord.

"At a CNN town hall on "LGBTQ Equality" Thursday night, Vice President Joe Biden recalled that in May 2012, just months before the November election that would give Barack Obama a second term, he told NBC's "Meet the Press" that he was "absolutely comfortable" with homosexual marriage.

Biden was credited with forcing then-President Obama to publicly admit his support for such marriages, amid concerns that such a stance might alienate voters."
Hard Left Insurrection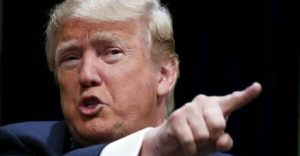 "A Despicable Human Being!" Trump Responds to Tlaib, Dem Threats of Detaining White House Officials Who Don't Testify" With talk like this, it appears the time has come to talk about martial law and locking up these insane demon-dems for sedition. I love to see the Marines in the Capitol Building rounding them like the criminals they are.
"Rep. Rashida Tlaib, who has called President Trump a "motherf*cker," said last week that Democrats are trying to figure out how to arrest Trump officials.

"This is the first time we've ever had a situation like this," the Michigan Democrat said during a "Congress, Coffee, and Conversation" event with constituents. She said Democratic lawmakers are trying to figure out how to take Cabinet members into custody.

"So they're trying to figure out, no joke, they're trying to figure out, well, is it the D.C. police that goes and gets them? We don't know. Where do we hold them?" Dan Scavino called the attempts a "COUP!" President Trump responded to the news Sunday morning, calling the radical Palestinian activist a "despicable human being."
Hard Left Attacking Christians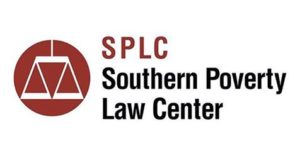 "Dems Target Tax-Exempt Status of Christian, Conservative Non-Profits Using Biased SPLC 'Hate-Group' List"  The Hard Left is clearly showing it cards in what they plan to do. They want to systematically in every way possible destroy the church in America. In the end, there is NO doubt they will use violence just as the Nazis did against the Jews, These are evil deranged minds just like the Nazis. Murder is in their darkened hearts.
"During a Ways and Means Committee hearing last week, House Democrats argued that around sixty "hate groups" consisting of mainly socially conservative organizations should be re-examined and have their tax-exempt status taken away.

The hearing, which met on the topic of "How The Tax Code Subsidizes Hate," was held by Democrats hoping to end the tax-exempt law for some organizations they consider hateful, as defined by the controversial Southern Poverty Law Center.

While House Republicans argued that Democrats picking and choosing which groups received tax-exempt status infringes on First Amendment rights, the Democrats contend that Americans deserve to know where their money is going, and claimed if taxpayers were to learn it has been going to these so-called "hate groups," they will not be happy."
Supporting Israel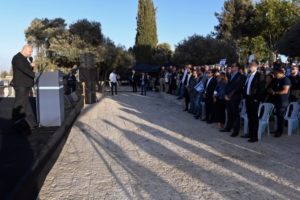 "Churches worldwide take part in evangelical-led 'Global Day of Prayer for Jerusalem'"
This was very uplifting and encouraging.
Psalm 122:6 Pray for the peace of Jerusalem: they shall prosper that love thee.

"Some 70 millennial evangelical pastors traveled to Israel this past weekend to take part in the Global Day of Prayer for the Peace of Jerusalem, an evangelical rally held on the first Sunday in October.

U.S. Ambassador to Israel David Freidman and Jerusalem Mayor Moshe Lion were in attendance for the 90-minute event held at the Tayelet Haas Promenade and hosted by the New York-based evangelical nonprofit Eagles' Wings. According to the organization, around 500-600 people attended the annual event in person while 500,000 churches worldwide watched a livestream broadcast.

"I am so blessed to celebrate with such incredible people, such inspirational and distinguished religious leaders like all of you, to celebrate the State of Israel, to celebrate this holy city of Jerusalem and of course to celebrate the unbreakable relationship between the United States and Israel," Friedman said during his keynote speech."
Thursday Night Teaching
Jesus Christ Came to Heal the Broken Heart/Mind (Part 2) 10/17/19
Abba Father's International Fellowship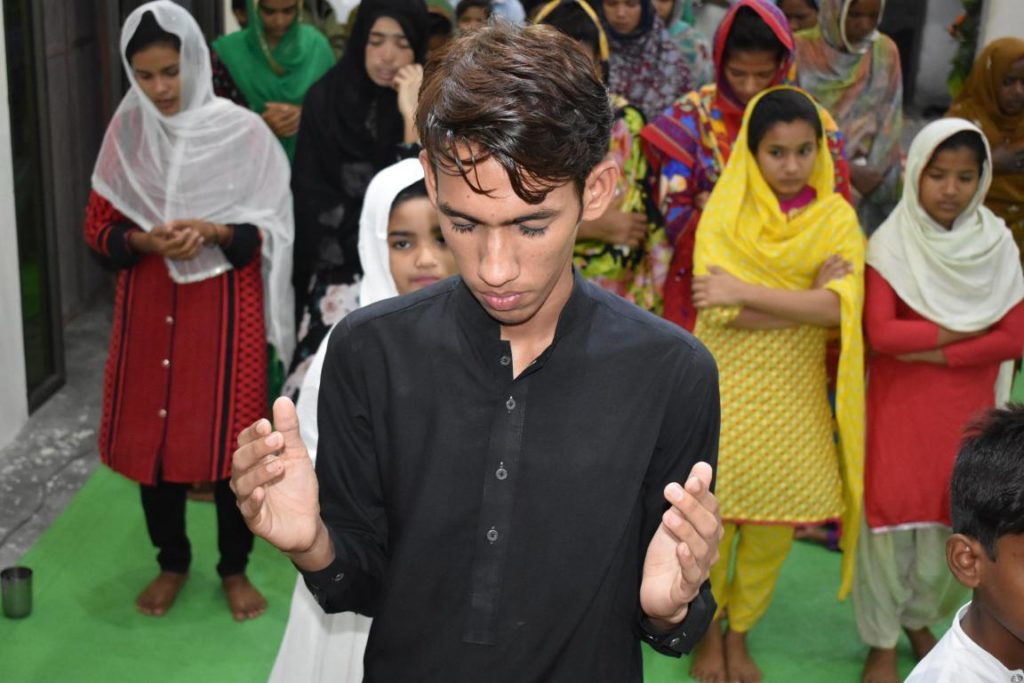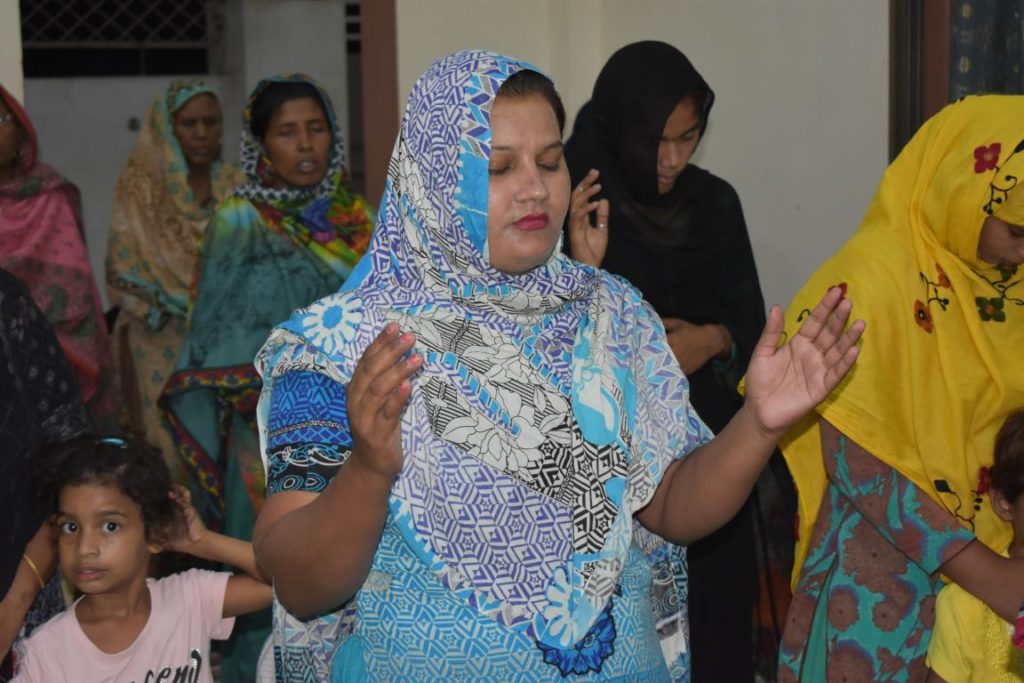 If you like our ministry, please consider making a donation to keep us going. May the Holy God of Israel bless you!
Revelation 22:20 He which testifieth these things saith, Surely I come quickly.Amen. Even so, come, Lord Jesus.