SUICIDE OF WEST
 Verse of the Day
Proverbs 14:34 Righteousness exalteth a nation: but sin is a reproach to any people.
Commentary
The reason for the West hating itself is the foundation of the Western culture is Christianity and the Bible. The Hard Left hates God and the Bible, so it has turned against itself. Anything is better than Christianity, so this is why they flock to protect Islam and the Muslims. This is nothing more than cultural suicide! Look how deep this hatred is!
May the Holy God of Israel bless and protect you.
Hosea 4:1,2 Hear the word of the LORD, ye children of Israel: for the LORD hath a controversy with the inhabitants of the land, because there is no truth, nor mercy, nor knowledge of God in the land. By swearing, and lying, and killing, and stealing, and committing adultery, they break out, and blood toucheth blood.
SUICIDE OF WEST
"An increasingly popular idea is that whenever races clash, only minorities can be victims. The notion is hardly limited to the recent riots in America. Elements of such thinking often appear in other contexts.
British women, for instance, including rape victims who drew attention to "Asian" (Pakistani and South Asian) sex grooming gangs, are also being attacked by the "woke" establishment.

Earlier this month in the UK, Sarah Champion, a Labor politician and MP for Rotherham (the epicenter of sex grooming), was accused of "fanning the flames of racial hatred" and "acting like a neo-fascist murderer." Her crime? She had dared to assert that "Britain has a problem with British Pakistani men raping and exploiting white girls."
PROGRESS IN 666 SURVEILLANCE SYSTEM
More information on the steady progress to bring the entire world under a cashless world system with all information centralized!
"Testing will soon begin in poverty-stricken parts of Africa for a biometric ID which will also be your payment system and vaccine record. The biometric digital identity platform that "evolves just as you evolve" is backed by none other than the Bill Gates-backed GAVI vaccine alliance, Mastercard, and the AI-powered "identity authentication" company, Trust Stamp.
The GAVI Alliance, which is largely funded by the Bill and Melinda Gates and Rockefeller Foundations, as well as allied governments and the vaccine industry, is principally concerned with improving "the health of markets for vaccines and other immunization products," rather than the health of individuals, according to its own website.
Similarly, Mastercard's GAVI partnership is directly linked to its "World Beyond Cash" effort, which mainly bolsters its business model that has long depended on a reduction in the use of physical cash.:"
THE TRUTH ABOUT THE TREATMENT FOR CORONAVIRUS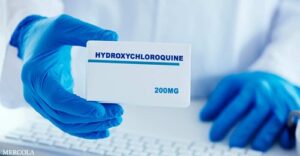 "How a False Hydroxychloroquine Narrative Was Created" Once again, the truth is out about Hydroxychloroquine. The cure is being withheld by corrupt politicians and medical institutions. They are guilty of murder.
"The controversy over hydroxychloroquine is perhaps one of the most perplexing and frustrating. Doctors and health experts around the world have spoken out both for and against the use of the drug, some reporting spectacular benefits while others warn of mortal dangers

In an international poll of 6,227 doctors in 30 countries, 37% rated the antimalaria drug hydroxychloroquine as "the most effective therapy" for COVID-19. In Spain, where the drug was used by 72% of doctors, it was rated "the most effective therapy" by 75% of them

French microbiologist and infectious disease expert Didier Raoult reported a combination of hydroxychloroquine and azithromycin administered immediately upon diagnosis led to recovery and "virological cure" — nondetection of SARS-CoV-2 in nasal swabs — in 91.7% of patients

Dr. Vladimir Zelenko has found treating COVID-19 patients who had confirmed positive test results "as early as possible after symptom onset" with zinc, low dose hydroxychloroquine and azithromycin lowered mortality fivefold.

Zinc appears to be key. If given early, zinc along with a zinc ionophore such as hydroxychloroquine or quercetin should, at least theoretically, help lower the viral load and prevent the immune system from becoming overloaded"
DEMS VS ISRAEL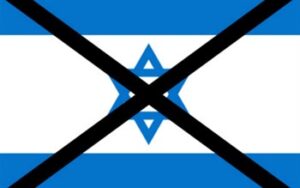 "Dems lined up behind anti-Israel amendment"
This is the result of the Dems being taken over by Hard Left element which hate Israel. This is huge because it affects the USA relations with Israel and also the blessing of the Lord on the nation. The dems are a curse on the nation.
"Recently, 13 far-left U.S. senators co-sponsored an amendment to the National Defense Authorization Act that would prohibit Israel from using U.S.-made equipment in some scenarios. The amendment would severely restrict Israel's ability to use the Iron Dome missile defense system, which protects its citizens from Palestinian rockets.
Gary Bauer, president of American Values, says there is a "steep and abiding strain" of anti-Semitism among prominent Democrats."And because in many cases they are anti-Semitic, of course they also despise the nation of Israel," he says. "So this is a sad day to see this gaining traction on the political left and the Democrat Party."
JERUSALEM JERUSALEM JERUSALEM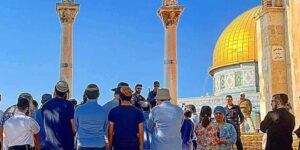 On Anniversary of Roman Invasion of Jerusalem: 60 Rabbis Call on Jews to Enter Temple Mt."
In the not to far future, the Temple Mount will be ground zero for Bible prophecy.
"Sixty different rabbis renewed their call on Thursday for Jews to make pilgrimage to the Temple Mount after immersing in the mikveh (ritual bath) reports INN. The call comes on the 17th of Tammuz in the Jewish calendar.
This day marks the anniversary of the walls of Jerusalem being breached by the Romans three weeks before the destruction of the Second Temple. It is also a fast day for Jews worldwide as it marks the beginning of Hadrian's siege over Jerusalem."
THE SPECIAL SIN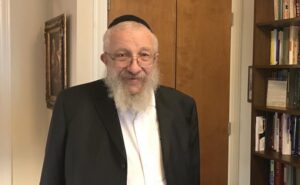 "New York City pays doctor $100,000 in wake of challenge to ban on therapy for unwanted gay attraction"
This victory is nice, and it shows the lengths the Hard Left will go to protect the Special Sin.
"The city of New York has agreed to pay $100,000 in lawyers' fees and damages after an Orthodox Jewish psychotherapist sued the city over a 2018 law banning counselors from treating unwanted homosexual attraction or gender confusion.
Dr. Dovid Schwartz of the Chabad Lubavitch Orthodox Jewish Community launched his legal challenge last year, arguing that the law violated the First Amendment's guaranteed right to free speech.
The law sought to prohibit paid services that "seek to change a person's sexual orientation or seek to change a person's gender identity to conform to the sex of such individual that was recorded at birth." First, second, and repeat violations would be punished by fines of $1,000, $5,000, or $10,000, respectively."
BATTLE COMING OVER SUPREME COURT OF SIN
"Justice Ginsburg says cancer has returned, but won't retire"
Her retiring or death is going to spark a huge battle in the Senate. The dems used a Hard Left court to pass most of its ungodly agenda. This could have a huge impact on the upcoming election. Events could get real ugly at election time if there is a vacancy!
"Justice Ruth Bader Ginsburg said Friday she is receiving chemotherapy for a recurrence of cancer, but has no plans to retire from the Supreme Court.
The 87-year-old Ginsburg, who spent time in the hospital this week for a possible infection, said her treatment so far has succeeded in reducing lesions on her liver and that she will continue chemotherapy sessions every two weeks."
If you like our ministry, please consider making a 

donation

to keep us going. May the Holy God of Israel bless you!
Revelation 22:20 He which testifieth these things saith, Surely I come quickly. Amen. Even so, come, Lord Jesus.