Tear Them Down": Race Activist Shaun King Calls for Removal of All Statues, Murals and Stained Glass Windows of "White Jesus and his European Mother
Verse of the Day
Hosea 4:1 Hear the word of the LORD, ye children of Israel: for the LORD hath a controversy with the inhabitants of the land, because there is no truth, nor mercy, nor knowledge of God in the land. (2) By swearing, and lying, and killing, and stealing, and committing adultery, they break out, and blood toucheth blood.
Commentary
The cover picture is Michelangelo's Pieta
These Communist terrorists didn't take long to focus on Christianity. Their attack is exactly what was at the heart of the French Revolution: in their day it was the Catholic Church. They wanted to destroy everything connected with the church. How ironic because they attacked the Catholic church, but look at the murdering monster they created! To this day, it is called "The Reign of Terror"! The abuses of the Revolution were 10 times worse than any abuse they claimed by the church. In the end, the French Revolution turned into a world war led by Napoleon.

The Communist terrorists want to purge the churches, painting galleries, and museums of anything that depicts Christianity as European. They will not stop at the stained glass, but will attack the church because they will say it is European and thus oppressive and must be destroyed. This is right on top of you right now! These terrorists now are emboldened and will not stop unless forced is used against them. They have become the Democrat Party.
The terrorists are at war with us in America. I lead in prayer every Saturday night for revival for survival live on FaceBook and YouTube. America is almost out of  time.

May the Holy God of Israel bless and protect you.
Psalm 33:12 Blessed is the nation whose God is the LORD; and the people whom he hath chosen for his own inheritance.
"Race activist Shaun King on Monday called for the taking down of all statues, murals and stained glass windows of "white Jesus and his European mother". King issued his statement on Twitter to his 1.1 million followers.
"Yes, I think the statues of the white European they claim is Jesus should also come down. They are a form of white supremacy. Always have been. In the Bible, when the family of Jesus wanted to hide, and blend in, guess where they went? EGYPT! Not Denmark. Tear them down."
REALITY IN DEM CITIES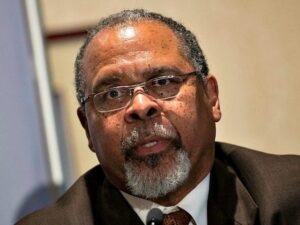 "Slaughter of Blacks Is Reality in Democrat-Run Cities"
Black lives matter only when a black man is killed by a white police officer, otherwise all the 1000s being killed in the cities by other blacks don't matter.
What does this mean? It means they don't care about the blacks being killed; it is ALL political to advance their Communist agenda. We can see right through this.
"Democrats blame the "boogeyman of systemic racism" to avoid responsibility for the volume of violent crime in black communities in cities they run, said Ken Blackwell, former mayor of Cincinnati, Ohio,
"The real systemic and deadly reality is that black men and women are being slaughtered in cities and communities of color across the country in numbers that can only be compared to war zones in Iraq and Syria," said Blackwell, reflecting on a column he wrote with former New York City Police Commissioner Bernard Kerik regarding crime in Democrat-run cities, "Every single one of those cities have been run by Democrats, and in some cases, [for] as long as 40 years. [Kerik and I] just took exception to the fact that these mayors were passing the buck. These local officials were passing a buck."
THE 666 SURVEILLANCE SYSTEM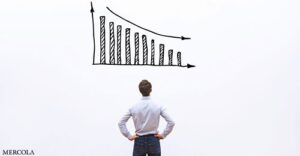 "Bill Gates and the Population Control Grid"
Vaccines are all part of Gates' plan to tie us all together with digital information. His ultimate plan is to connect everything together at which point we will be 100% enslaved to whoever is controlling the system.
"Gates has used his staggering wealth to buy control, and he's done it under the cloak of "charity." A significant piece of that control is the control over population growth. Gates' family also has a long history of supporting eugenics

According to Gates, the global population could be lowered by 10% to 15% if we "do a really great job on new vaccines, health care [and] reproductive health services." His theory is that as health improves, families opt to have fewer children

In 2017, Gavi, The Vaccine Alliance — founded by the Gates Foundation in partnership with the WHO, the World Bank and vaccine manufacturers — decided to provide every child with a digital biometric identity to ensure 100% vaccine coverage.

Gates has also invested in the development and implementation of biometric identification programs tied in with digital currencies

Ultimately, the plan is to connect everything together — our identity, finances, medical data, vaccine records and more — at which point we will be 100% enslaved."
DIVIDING THE LAND OF ISRAEL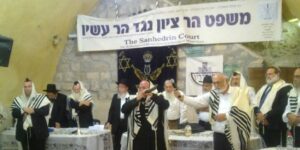 "Organization of 70 Nations Announces Court of Judgment Against Trump/Netanyahu/ICC/Israeli High Court"
I am totally against the plan President Trump submitted to Israel for dividing the land. The Bible prohibits the dividing of God's covenant land which this plan does. I believe that the disasters hitting America since January 2020 are connected to this plan.
On July 1, Israel will take up dividing the land, and I hope the government turns it down, and thus the curse over America will be lifted.
This is extremely serious with the Lord to divide the land which I have documented in my book, "As America Has Done to Israel.
"
https://usaprophecybooks.com/
"The Organization of the 70 Nations has established an international court and, as its first official act, will hold a session on Mount Zion in Jerusalem to judge on the Trump peace plan, officially titled "Peace to Prosperity: A Vision to Improve the Lives of the Palestinian and Israeli People".
The court will also make a judgment concerning the Israeli government's intention to implement the plan, calling on Israeli Prime Minister Benjamin Netanyahu and the President of the United States, Donald Trump to defend their decision to relinquish the Biblically mandated borders of the Land of Israel, an act that contravenes the Torah. Also listed as defendants are the Israeli High Court and The International Court of Justice in The Hague."
THE SECOND BATTLE OF GETTYSBURG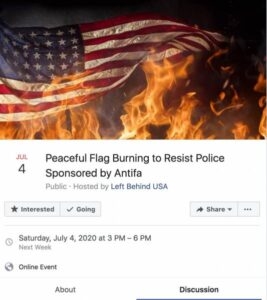 "Antifa Planning Flag Burning At Gettysburg On July 4th"
If Antifa does attack Gettysburg, it may be their biggest mistake. If the word is out like it is, I think the American Patriots will be ready for them. This could get real ugly.
"According to a Facebook page called Left Behind USA, Antifa domestic terrorists are planning to desecrate the Gettysburg National Cemetery and set the American Flag ablaze on Independence Day.
Gettysburg, the site of the bloodiest battle of the Civil War and on American soil, is respected and revered by every sane American. As they have demonstrated since 2016, and in particular since Antifa and BLM have fused into a violent rage mob, the modern progressive and leftist movement has lost all sense of decency and sanity."
HERETICS RULING MANY "CHURCHES"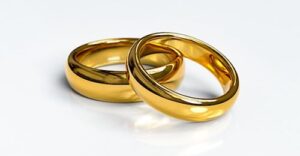 "Church puts bishop on trial for following Bible on marriage"
What the heretics don't know that by putting this bishop on trial, they have condemned themselves before God. I would not want to be one of these heretics, when they stand before the Lord in judgment because that is all that awaits them.
"The Episcopal Church has put one of its bishops on trial for following the Bible.
William Love, the bishop of Albany, New York, is accused of breaking his ordination vows by refusing to allow same-sex marriages in his diocese, according to the U.K.'s Christian Institute.The bishop abides by the traditional Christian doctrine that marriage is the union of one man and one woman.Paul Cooney, a church lawyer, claimed that by rejecting same-sex marriages, Love "failed to conform to the worship of the church."
HARD LEFT DELUSION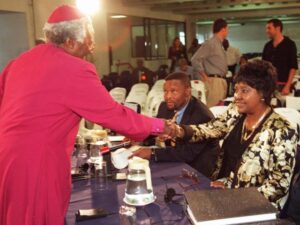 "De Blasio Offers South Africa-style 'Truth and Reconciliation Commission' for NYC"
At first this seemed like a joke, but the more I thought about it, tens of thousands of self hating white liberals would respond. We see these white liberals kneeling before Black Lives Matter asking for forgiveness, so if this commission happens, it is possible for huge numbers of white liberals confessing their crime of being white. Should they go to jail for being white? Should they pay fines or restoration for being white? These people are living under delusions, and this would be a perfect fit for them.
"New York City Mayor Bill de Blasio said Sunday that New York City would establish a city commission for "Racial Justice and Reconciliation — just like the Truth and Reconciliation Commission in South Africa."
The South African Truth and Reconciliation Commission (TRC) was established after the end of apartheid in 1994 to investigate human rights abuses by both sides in the decades-long conflict between the white minority government and the liberation movement.
The TRC offered potential amnesty for past human rights abuses to people who were willing to come forward and testify about what they had done, or witnessed. Many people did so, exposing the horrors of years of torture by state security police, or brutal murders ordered by anti-apartheid organizations against rival political groups and suspected informers."
If you like our ministry, please consider making a donation to keep us going. May the Holy God of Israel bless you!
Revelation 22:20 He which testifieth these things saith, Surely I come quickly. Amen. Even so, come, Lord Jesus.