The complete breakdown of the Democrat Party
Verse of the Day
Rom 8:6,7 For to be carnally minded is death; but to be spiritually minded is life and peace. Because the carnal mind is enmity against God: for it is not subject to the law of God, neither indeed can be.

Commentary
The disintegration of the dem party continues at incredible speed. It is the party of evil and hatred of God. It is the party of Communism, Jihad and anti Israel. It is the party of pure hating of America and real Christianity.
Right now, evil is coalescing in this party. When they are unified and get power, like the Presidency, there is no doubt they will use it to utterly destroy real Christians. They loath us like the Nazis did the Jews.
May the Holy God of Israel bless and protect you.
Philippians 4:7 And the peace of God, which passeth all understanding, shall keep your hearts and minds through Christ Jesus.
Dems Demonizing Israel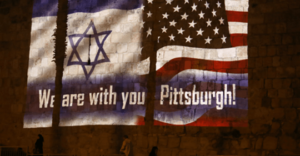 "Report: California Democrats Consider Resolution Blaming Israel for Antisemitism"
"The resolution, Fox News reports, is one of several that the party conference was presented on Israel: "Some of the draft resolutions would mandate that Democrat officials work to 'nullify' President Trump's pro-Israel policies. One document directs party officials to take a subsidized trip to Israel only 'if they undertake to devote an equal amount of time to visiting Palestinian towns, villages and refugee camps in Israel and the occupied Palestinian territories.'"

The thinking behind the resolution linking Israel to antisemitic violence is apparently follows: the Israeli government is friendly to the Trump administration, due to its pro-Israel policies; President Donald Trump is allegedly supported by violent antisemitic racists (even though both of the synagogue shooters in Pittsburgh, Pennsylvania, and Poway, California, hated Trump for supporting Israel and Jews); therefore, Israel is responsible for antisemitic violence."
Hard Left on Display Against Israel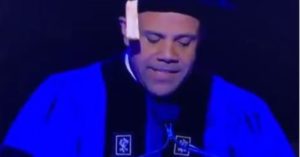 "NYU's Commencement Speaker Spews Hatred of Israel, Calls for Boycott – Audience Cheers (VIDEO)" This is the future of the dems on display for all to see. The dems are now the enemies of Israel and thus the enemies of God. This is coming fast to America and old dem guard is dying fast.
I think the Lord may use the American Patriots to deal judgment on these anarchists!
"Pamela Geller: I had the misfortune to witness the undergrad NYU ceremony yesterday at Radio City Music Hall….. This was not my first time at the rodeo so I knew what to expect. But this was a whole other level. There was no 'education' component to it. It was all propaganda for the most subversive, radical movements in American society. It was, from the first, an orgy of hard left poison. Colonialism! LGBT! Welfare! Socialism! Climate! Refugees! Islamic! Native American! Manhattan is actually Native American land – don't ya know?

The valedictorian from the graduation and post-grad ceremonies both were students at the NYU Dept.of Social and Cultural Analysis, the notorious school that recently ended its official relationaship with the Tel Aviv campus."
We the People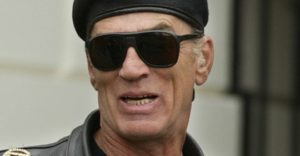 "Rolling Thunder chief predicts biker descent on DC if Dems impeach Trump" All we need is organization, and I think there will be millions of "We the People" in DC. A criminal enterprise has taken over the federal governmnet.
"Leaders of the veterans group Rolling Thunder are poised to roar back to Washington to defend President Trump if Democrats move to impeach him.

They say Trump hasn't changed their mind about ending their annual massive Memorial Day biker gathering. But some bikers will be back to demand House Speaker Nancy Pelosi, D-Calif., halt impeachment proceedings if she cranks them up.

"I think he's doing a great job, and I wish Nancy Pelosi and her cronies would get off his back," executive director Artie Muller said Thursday after returning to New Jersey from the group's final planned national gathering in Washington. Muller predicted a large convergence that would feature "not just bikers, but patriotic Americans."
Border War Battle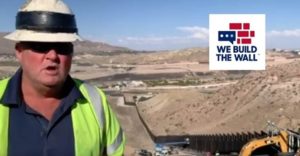 "SHOCK VIDEO: "We Build the Wall" Foreman: Military Cartel Specialists Are Probing Our Project – Got Within 15 Feet of Our Construction Workers"
I found this video must interesting and worthwhile watching.
Hard Left Real Killers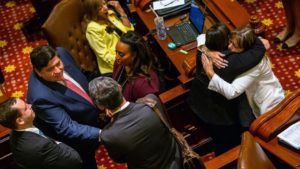 "Illinois abortion bill establishing woman's 'fundamental right' to procedure wins Senate approval"
America is dividing up just like it did before the Civil War. These states are now ruled by hardened killers with no mercy on the babies. God is fully aware of this and his wrath is killed for judgment.
Is another real civil war right before us! It sure seems so, because these people are real murders and hate us. Wow, this is all happening so fast.
We need revival for survival and NOW!
Proverbs 1:23 Turn you at my reproof: behold, I will pour out my spirit unto you, I will make known my words unto you.

"The Illinois Senate late Friday sent to the governor legislation that establishes a woman's "fundamental right" to an abortion. At the same time, Nevada's Democratic Gov. Steve Sisolak signed into law Friday a bill that decriminalizes outdated abortion laws in the state. He said the new law reaffirms the state's commitment to protecting reproductive freedom.

Senate approval sends the measure to Democrat Governor J.B. Pritzker who has campaigned to make Illinois the most progressive state in the country for reproductive rights, WGN-TV reported. The Illinois House passed it previously.

In addition to establishing abortion as a woman's fundamental right, the bill states that "a fertilized egg, embryo or fetus does not have independent rights," according to the station.

It also repeals the Illinois abortion law of 1975, eliminating spousal consent, waiting periods, criminal penalties for abortion providers and restrictions on abortion facilities, the station reported."
Tremendous Satire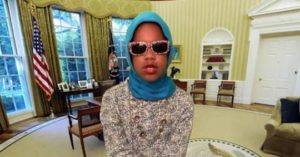 'Mini Ilhan Omar' Kills It With Spot On Impersonation" This is so funny and well done. There are two videos make sure to watch both.
"First there was 'Mini AOC' — Ava Martinez, 8, of Lake Forest, Ca., who along with her stepfather have been posting hilarious videos of her impersonating Rep. Alexandria Ocasio-Cortez (D-NY).

Now comes 'Mini Ilhan Omar', and her take on the Muslim lawmaker from Minnesota is giving Mini-AOC a run for her money."
Abba Father's International Fellowship
I take this opportunity to salute you in the Name of Jesus Christ. Thank you pastor Zaphania for being our representative in East Africa and we have seen your effort for reaching the lost and the broken hearted with pastor John Mc Ternan . We thank our God for using our partners who are supporting this work of Abba Father International fellowship .On behalf of my Church members we are requesting 50 open Bibles 500 books of when Jesus set you free be free indeed and 20,000 broken hearted material to use on our evangelism to reach more in our communities. We trust our God to use you to communicate to our brothers and sisters to support us with the tools we have requested. Yours Pastor T

If you like our ministry, please consider making a donation to keep us going. May the Holy God of Israel bless you!
Revelation 22:20 He which testifieth these things saith, Surely I come quickly. Amen. Even so, come, Lord Jesus.