The Democrats: The Party of Kremlin Dreamers
Verse of the Day
2 Timothy 3:1-5 This know also, that in the last days perilous times shall come.  For men shall be lovers of their own selves, covetous, boasters, proud, blasphemers, disobedient to parents, unthankful, unholy, Without natural affection, trucebreakers, false accusers, incontinent, fierce, despisers of those that are good, Traitors, heady, highminded, lovers of pleasures more than lovers of God; Having a form of godliness, but denying the power thereof: from such turn away.

Commentary
Socialism and its brother Communism have wrecked havoc over the earth since the French Revolution and then the Russian Revolution. They have murdered untold millions of people. Now it wants to take root in America. They live in delusions and now are acting on them.
We either have a revival for survival to stop the coming war or during the war. It is up to the real American church to call upon the Lord in repentance and for a revival for survival. The are only two options.
We need revival for survival!
Proverbs 1:23 Turn you at my reproof: behold, I will pour out my spirit unto you, I will make known my words unto you.
The Hard Left Delusions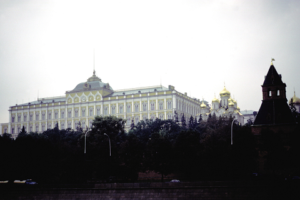 "The Democrats: The Party of Kremlin Dreamers"
"One hundred years later a major American political party of Kremlin dreamers is recycling the familiar Marxist arguments against capitalism and pointedly spinning Lenin's fairy tales here in the United States.
As this neo-socialist movement gathers momentum and the slogans of the Bolshevik revolution are reverberating from coast to coast, the millions of disaffected dupes and untutored casualties of the American education system can't wait to set this country ablaze to fulfill a heady gospel of Marxism constructed on hopes, myths, and grandiose lies. Antagonistic to a social order at the apex of which stands freedom, socialism requires a form of behavior that cannot sustain itself and therefore necessitates enforcement — which is, in fact, tyranny."
Hard Left Canada
"Trudeau Liberals pledge multimillion dollar fund to push homosexuality worldwide" He is Canada's Obama. Can Canada ever recover from him and the Hard Left sinful agenda? Canada needs revival for survival.
Proverbs 1:23 Turn you at my reproof: behold, I will pour out my spirit unto you, I will make known my words unto you.
"Justin Trudeau's Liberal government will spend $30 million over the next five years to push the homosexual and gender identity agenda in developing countries.

But that's just the beginning. After that, Canadians will fork over $10 million every year in perpetuity – or as long as the Liberals are in power – to advance the homosexual agenda as part of their country's international aid."
Hard Left Killing Babies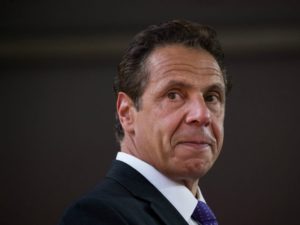 "Gov. Andrew Cuomo's Popularity Plummets After Abortion Law" Cuomo just told New Yorker's, who were pro life, to leave the state because they were not wanted. This was just after he was full of joy over legalizing infanticide! I hope that it is he who has to go!
"New York Governor Andrew Cuomo's favorability rating fell to an all-time low following his passage of sweeping legislation expanding abortion access, a poll revealed Monday.

The Democratic governor's approval rating fell by a remarkable 8 percentage points in just one month, from 51 percent to 43 percent, according to the Siena College poll.

Those who view Mr. Cuomo unfavorably also experienced a substantial leap, from 43 percent last month to 50 percent now. The Albany-area polling institute said that the governor's popularity is at its lowest point ever since Cuomo took office in 2011."
Hard Left Lunacy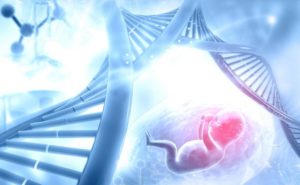 "Virginia bill erases words 'husband' and 'wife' from law, defines embryonic humans as property" Virginia is starting to look and sound too much like California! I think I know what is wrong with this state. Northern Virginia is too close to DC, thus it is full of Hard Left lunatics from the Capital. It still would be a great state if you could cut out the northern part infected with the Hard Left from DC.
"The Family Foundation of Virginia calls HB1979 "the most anti-family bill they've ever seen." It aims to "update" Virginia's laws on parenthood. "Updating" in 2019 means stripping parenthood laws of all references to "mother" and "father." Gender neutral is so progressive, don't ya know? The thing is, while we may be able to remove references to mother and father in law, we just can't seem to remove the longings children have for their mother and father in their hearts."
When Murder is Not Murder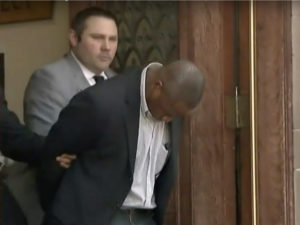 "Man Accused of Murdering Pregnant Girlfriend Escapes Abortion Charge Due to NY Law" He escapes when infanticide of killing a baby in the womb is made legal. I think I'm going to call all abortion infanticide.
Proverbs 6:16,17 These six things doth the LORD hate: yea, seven are an abomination unto him: A proud look, a lying tongue, and hands that shed innocent blood,

"A Queens, New York, man accused of murdering his pregnant girlfriend had initially faced an abortion allegation as well, but prosecutors spared him that charge due to New York's recently passed pro-abortion law.

Queens District Attorney Richard Brown initially charged Anthony Hobson, 48, with murder and second-degree abortion for allegedly stabbing to death his 35-year-old pregnant victim, Jennifer Irigoyen, on Sunday, the New York Post reported."
Hard Left Dividing America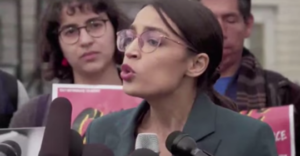 "Ocasio-Cortez: Latinos Can't Be Illegals Because They're 'Descendants of Native People'" What she is calling for is a second civil war. It seems that she and her ilk now have taken over the demon-dems and driving it right into a collision with the American Patriots. She is calling for the dissolving of the Republic and will do it, if her type get the power. The Hard Left hate America and in particular white Christian males so much, that I think they would start a war they couldn't win just to destroy the nation.
They now are like dangerous, wild beasts that will attack anything that stands in the way of their agenda. At this point, it is very clear that her type seem to be leading the demon-dems down the path to destruction with great bloodshed.
Hosea 4:1 Hear the word of the LORD, ye children of Israel: for the LORD hath a controversy with the inhabitants of the land, because there is no truth, nor mercy, nor knowledge of God in the land. (2) By swearing, and lying, and killing, and stealing, and committing adultery, they break out, and blood toucheth blood. (3) Therefore shall the land mourn, and every one that dwelleth therein shall languish, with the beasts of the field, and with the fowls of heaven; yea, the fishes of the sea also shall be taken away.
"Rep. Alexandria Ocasio-Cortez (D., N.Y.) on Thursday criticized U.S. Immigrations and Customs Enforcement and argued in support of undocumented Latinos in the United States, saying the latter cannot be "criminalized" on "Native" U.S. land because they are "descendants of Native people."

The self-described Democratic socialist spoke on Thursday alongside several liberal groups, including MoveOn and United We Dream, a pro-immigration group that calls for ICE to be abolished. She repeatedly slammed ICE, claiming it "repeatedly and systematically violates human rights."

"They do not deserve a dime until they can prove that they are honoring human rights, until they can make a good faith effort to expand and embrace immigrants … Until they can prove good faith to an American ideal, they do not deserve any resources for their radical agenda. We have to have respect for children, respect for families, respect for human rights, and respect for the right of human mobility," Ocasio-Cortez said of the agency tasked with enforcing U.S. immigration laws."
Hard Left Exposed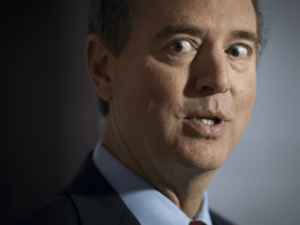 "Donald Trump Busts Adam Schiff for Hanging Out with Fusion GPS Founder In Aspen" There is no end to the hypocrisy of the Hard Left.
"President Donald Trump ridiculed House Intelligence Committee chairman Adam Schiff Friday for reports that he spent time with Fusion GPS Founder Glenn Simpson in Aspen.

"Now we find out that Adam Schiff was spending time together in Aspen with Glenn Simpson of GPS Fusion, who wrote the fake and discredited Dossier, even though Simpson was testifying before Schiff," Trump wrote on Twitter, citing a report by writer John Solomon in a column for The Hill."
Dems and Slavery
We need to get in the dems' face, very politely, with the truth they own slavery and all the horrors that go with it. It is time that we hold them accountable for the horrors of slavery and all that went with it like the KKK and Jim Crow laws etc!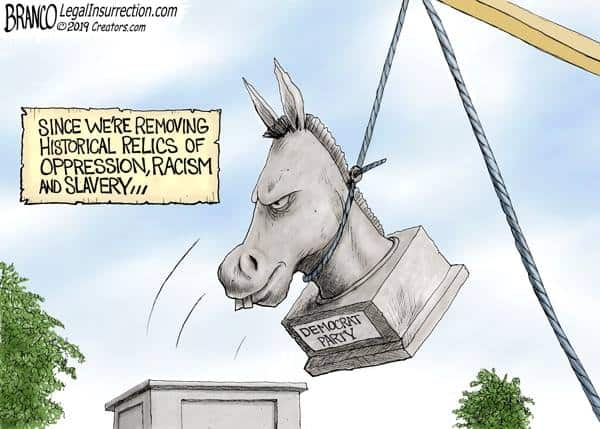 Abba Father's International Fellowship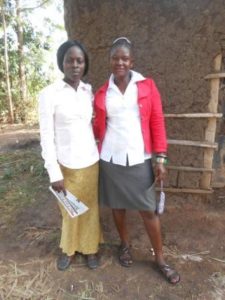 My brother David and John;
Our God has been so good to us and we have seen His love, care and Grace when we have been serving Him. The Lord helped to preach the Word and thought people all things and Prophecy that is in the Last Trumpet. Many people in our area has given their lives to Christ and the
Materials are high demand,every person needs them. By the Grace of God we got 9 new converts who came to Christ as a results of what is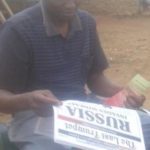 written on the Materials and we praise the Name of God.
I have attached pictures and may the Lord bless you as prepare to send more Materials to us .
  In Christ.
  Brother B   Shalom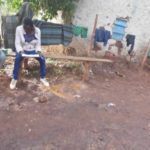 Revelation 22:20 He which testifieth these things saith, Surely I come quickly. Amen. Even so, come, Lord Jesus.
If you like our ministry, please consider making a donation to keep us going. May the Holy God of Israel bless you!