The Fighting Dramatically Escalates As Both Sides Prepare For "The Final War" Between Israel And Iran
Verse of the Day
Jeremiah 51:20,21 Thou art my battle axe and weapons of war: for with thee will I break in pieces the nations, and with thee will I destroy kingdoms; And with thee will I break in pieces the horse and his rider; and with thee will I break in pieces the chariot and his rider;
Commentary
Israel is really taking the war to Iran by attacking their positions in Iraq, Syria, Lebanon. Israel is really on a war footing with these nations and is ready for the all-out war.
Israel is not going to back down unless Iran stops moving it weapons and army into Syria. It is now all up to Iran whether the all-out war is about to begin. Iran has much to think about because the US navy and air force are in the region and ready to engage in the war on the part of Israel.
Wow, the events are hot now in the Middle East!!!
Urgent Psalm 83 War Approaching?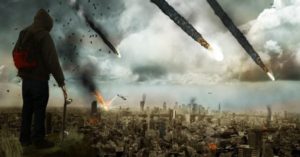 "The Fighting Dramatically Escalates As Both Sides Prepare For "The Final War" Between Israel And Iran"
"Are we about to see World War 3 erupt in the Middle East? Over the past several days, Israel has attempted to prevent attacks by Iranian forces and their allies by striking targets in Syria, Gaza, Lebanon and Iraq. As you will see below, political leaders in both Lebanon and Iraq are now accusing Israel of a "declaration of war", and Hezbollah is pledging to strike Israel back extremely hard. Of course if a full-blown war erupts between Israel and one of her neighbors, it is likely to become a multi-front war almost immediately. But at the core, this is a conflict between Israel and Iran.

The Iranians have repeatedly pledged to wipe the nation of Israel off the face of the planet, and the coming "final war" is going to literally be a matter of life or death for those two nations. Both sides have been preparing for this "final war" for a very long time, and once it fully erupts the death and destruction that we will witness will be off the charts."
The 666  Surveillance System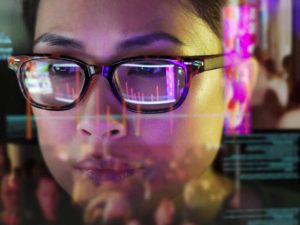 "Tech giants want to read our thoughts – and the implications are frightening" Science is a great indicator of how close the end is and the Second Coming of Jesus Christ. For years I warned that mind control would be part of the 666 System, and it is coming fast. When people receive the Mark of the Beast they will be locked into the system through mind control with no way out. This is way when they take the Mark they are eternally damned. The 666 System is coming together extremely fast.
Revelation14:9-11 …If any man worship the beast and his image, and receive his mark in his forehead, or in his hand, The same shall drink of the wine of the wrath of God, which is poured out without mixture into the cup of his indignation; and he shall be tormented with fire and brimstone in the presence of the holy angels, and in the presence of the Lamb: And the smoke of their torment ascendeth up for ever and ever: and they have no rest day nor night, who worship the beast and his image, and whosoever receiveth the mark of his name.

"Not content with monitoring almost everything you do online, Facebook now wants to read your mind as well. The social media giant recently announced a breakthrough in its plan to create a device that reads people's brainwaves to allow them to type just by thinking. And Elon Musk wants to go even further. One of the Tesla boss's other companies, Neuralink, is developing a brain implant to connect people's minds directly to a computer.

Musk admits that he takes inspiration from science fiction and that he wants to make sure humans can "keep up" with artificial intelligence. He seems to have missed the part of sci-fi that acts as a warning for the implications of technology."
The Days of Noah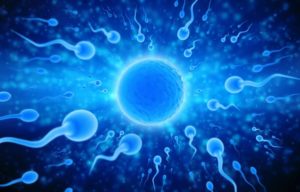 "Scientists Attempt Controversial Experiment To Edit DNA In Human Sperm Using CRISPR" These mad scientists always couch both their anti human and God's creation acts in that this is great for children or the sick. This is setting them up to play God to manipulate DNA to create new species or alter mankind. They have to do this because they have sinful rebellious minds against God and his creation as found in the Bible.
This is a sure sign that the end is near with the soon Second Coming of Jesus Christ who will put an end to this tampering with his creation!
"First, it was human embryos. Now scientists are trying to develop another way to modify human DNA that can be passed on to future generations, NPR has learned. Reproductive biologists at Weill Cornell Medicine in New York City are attempting to use the powerful gene-editing technique called CRISPR to alter genes in human sperm.

NPR got exclusive access to watch the controversial experiments underway. The research is aimed at finding new ways to prevent disorders caused by genetic mutations that are passed down from men — including some forms of male infertility."
Epstein Arkancide Update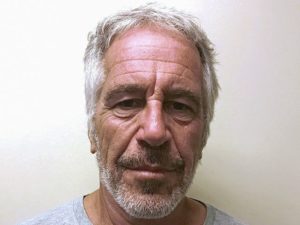 "Report: FBI Examining Two Broken Cameras Outside Jeffrey Epstein's Jail Cell" Not one but TWO surveillance cameras watching Epstein's cell were broken, plus two guards were asleep for three hours! The facts are making Epstein's death as a clear case of Arkancide!
"Two surveillance cameras stationed outside the Manhattan prison cell where convicted pedophile Jeffrey Epstein died are under examination by the FBI's crime laboratory in Virginia, according to Reuters.

The report comes two days after the Washington Post stated that security footage from at least one camera near Epstein's cell was deemed unusable by authorities. The Post said the reason behind the cameras faulty condition was unknown."
Update News from Israel (Video)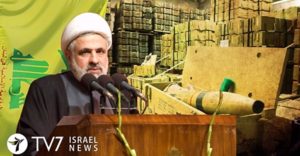 "Hezbollah preparing "calculated strike" on Israel"
This news service gives great update of news from Israel.
Daniel 12:10 Many shall be purified, and made white, and tried; but the wicked shall do wickedly: and none of the wicked shall understand; but the wise shall understand.
Hard Left Insanity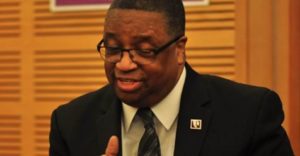 "Seattle Officials Can't Agree on How to Remove Human Crap from Sidewalks – Councilman Argues Power Washers are Racist, Since Hoses Used Against Blacks in Past"
I couldn't make this up if I tried real hard! I guess this thinking is all part of being a victim.
John 8:36 If the Son therefore shall make you free, ye shall be free indeed.

"This is the modern day left in action. Pure insanity. Seattle has a human feces problem on their streets and sidewalks. But the city council cannot agree on how to remove the crap.

Councilmember Larry Gossett says power-washing the sidewalks bring up images of using hoses against civil rights activists."
Hard Left: Trump Supporters are Nazis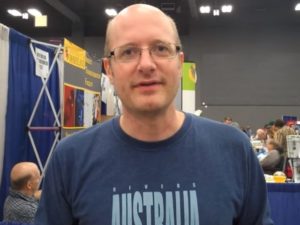 "University of Texas Instructor Alex Wild Doubles Down: Donald Trump and His Supporters Are Nazis" More and more the Hard Left is going after Trump's supporters. They are working themselves into a lather. These people are delusional and dangerous because they will act on these delusions.
Proverbs 1:23 Turn you at my reproof: behold, I will pour out my spirit unto you, I will make known my words unto you

"University of Texas at Austin instructor and curator Alex Wild has doubled down on his past comments that Republicans want ethnic cleansing — this time he called President Donald Trump and his supporters Nazis. According to Wild, President Trump and his supporters "kill people of the wrong ethnicity as a matter of policy."

University of Texas at Austin instructor and curator Alex Wild argued that President Trump and his supporters are Nazis in a tweet that he wrote on August 17. Wild was responding to a tweet by President Trump that indicated that the far-left militant group, Antifa, may be classified as a terrorist organization."
Abba Father's International Fellowship
John McTernan preaching live in Kenya (via Skype ) last weekend. Many souls were saved and hearts were healed.

Luke 4:18 The Spirit of the Lord is upon me, because he hath anointed me to preach the gospel to the poor; he hath sent me to heal the brokenhearted, to preach deliverance to the captives, and recovering of sight to the blind, to set at liberty them that are bruised,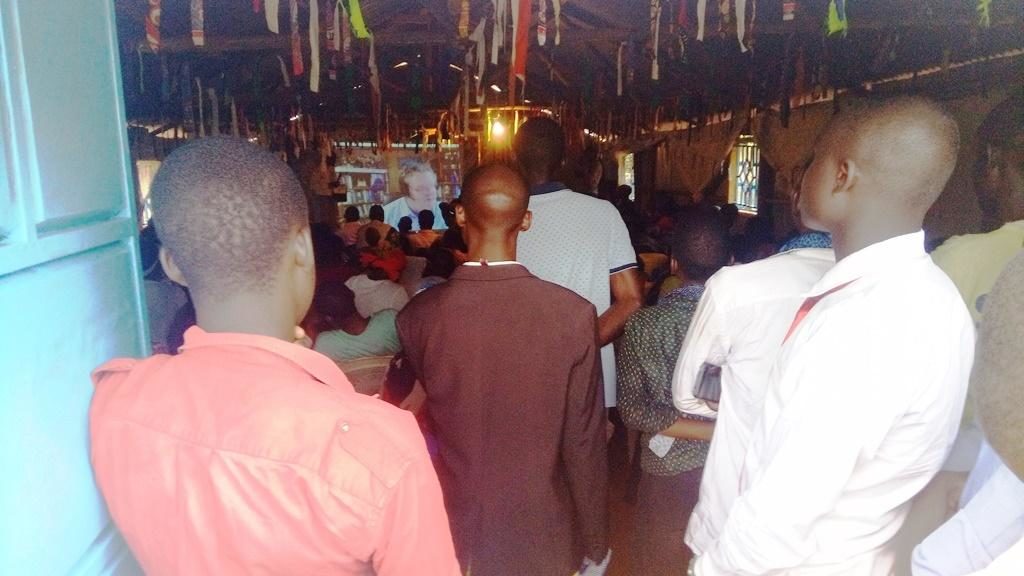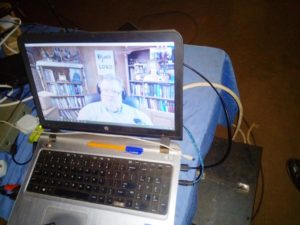 If you like our ministry, please consider making a donation to keep us going. May the Holy God of Israel bless you!
Revelation 22:20 He which testifieth these things saith, Surely I come quickly. Amen. Even so, come, Lord Jesus.