The medications that change who we are
Verse of the Day
Ephesians 5:18  And be not drunk with wine, wherein is excess; but be filled with the Spirit; 
Commentary
This is an excellent article about the legal drugs people are being prescribed, and some of the horrific side effects that the Babylon medical system refuses to deal with!
It is long, but please take time to read it.
Looking for the Blessed Hope, the Groom coming for his bride!
Hebrew 9:28  So Christ was once offered to bear the sins of many; and unto them that look for him shall he appear the second time without sin unto salvation. 
DANGEROUS DRUGS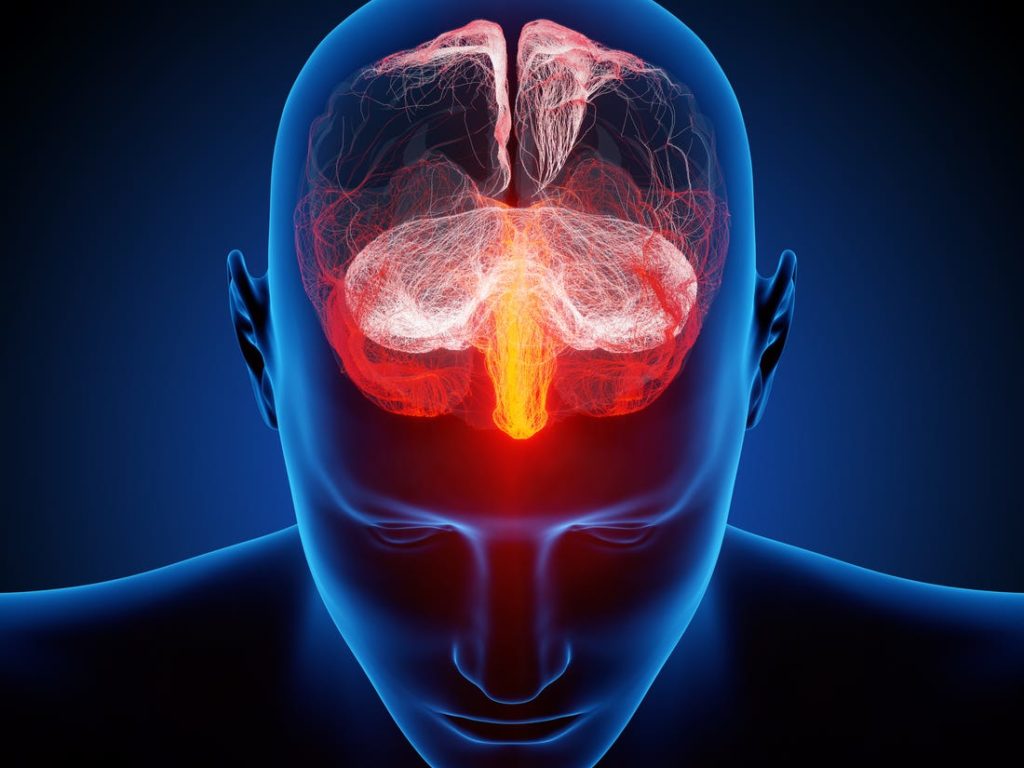 "The medications that change who we are"

"They've been linked to road rage, pathological gambling, and complicated acts of fraud. Some make us less neurotic, and others may even shape our social relationships. It turns out many ordinary medications don't just affect our bodies – they affect our brains. Why? And should there be warnings on packets?"
PRO LIFE AMERICA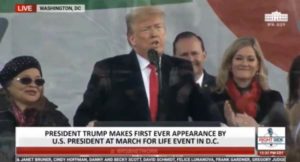 "Crowd Erupts as President Trump Delivers Historic Speech as First President to Attend Annual#MarchForLife (VIDEO)" The speech was wonderful. To watch it, scroll down to the very end of the article.
"The March for Life is an annual rally, in Washington, D.C., protesting both the practice and legality of abortion. The rally is held on or around the anniversary of Roe v. Wade, a landmark decision which was issued in 1974 by the United States Supreme Court, decriminalizing abortion. The rally has gained in strength ever since.

Mostly today there are no Republican politicians who support abortion and there are no Democrat politicians, nor Democrat presidential candidates for 2020, who support life.

Jeanne Mancini, President of March for Life, told LifeNews, "We are deeply honored to welcome President Trump to the 47th annual March for Life. He will be the first president in history to attend and we are so excited for him to experience in person how passionate our marchers are about life and protecting the unborn."
ANTI LIFE AMERICA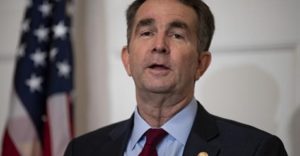 "VA Abortion Plan Would 'Legalize Greatest Human Rights Abuse of Our Time,' Says Pro-Life Leader"
This governor of Virginia has become the epicenter of evil. He was to kill babies after they are born alive!
"Despite a backlash to similar legislation in 2019, Democrats in the Virginia Senate have proposed an amendment to the state constitution, Joint Resolution 2, which would allow for abortion up to the moment of birth and make abortion a "right" in the state. This follows similar moves in other states.

"Virginia is in a fight for life, literally," Alison Centofante, director of external affairs for Live Action, told CNSNews.com. "This resolution is out of touch from the American people's stand on abortion and it is an attempt to legalize the greatest human rights abuse of our time."
PRO LIFE AMERICA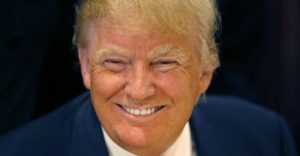 "President Donald Trump Declares January 22nd "National Sanctity of Human Life Day"What a blessing for the nation to have a President who will stand for the babies! May the Lord greatly bless and protect him for being so kind to the babies in the womb.
"President Trump today declared January 22nd as National Sanctity of Human Life Day. The President issued a stirring call to action and eloquently described how abortion has adversely affected our country in the world. He encouraged pro-life Americans to never back down in ending abortion and restoring a respect for the sanctity of human life.

Below is the full text of President Trump's Proclamation:"
PRO LIFE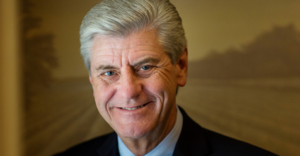 "Mississippi Governor Signs Abortion Ban: I Want to Tell the Lord "I Fought for Innocent Babies" We need every governor in America to be just like him! He his stand he convicts the rest of the pro abortion governors of their sin.
"Mississippi Gov. Phil Bryant signed a "heartbeat bill" Thursday that will make abortion illegal in the state after a fetal heartbeat is detected.

"I am very pro-life, always have been," Bryant, a Republican, said after signing the legislation. "I think obviously we'll have some legal challenges on it. We have legal challenges with every pro-life bill that we have ever passed. We anticipate that. We hope that it will get to the Supreme Court and they will uphold it."

"We will all answer to the good Lord one day. I will say in this instance, 'I fought for the lives of innocent babies, even under threat of legal action,'" Bryant tweeted Wednesday in response to the group."
COMMUNIST TO HIS BONES
Meme: Young Bernie Sanders with his Grandpa.
This is one of the best I have every seen!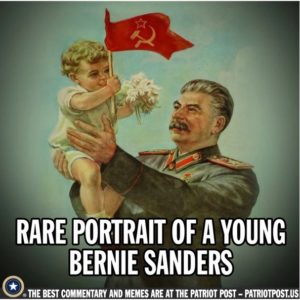 LIES LIES AND MORE LIES



Meme: The liar of liars!
Proverbs 19:5 A false witness shall not be unpunished, and he that speaketh lies shall not escape.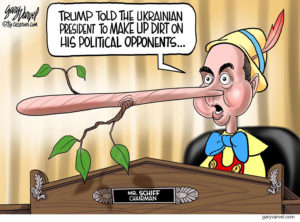 WAR: MIDDLE EAST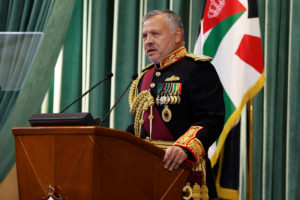 "Jordan's king warns of Israeli annexation, 'untold chaos' of possible U.S.-Iran war"
Just update of what is happening with Israel
"In a speech delivered to European lawmakers on the tensions boiling across the Middle East, Abdullah added Israel's construction of settlements in the West Bank and "disregard of international law" could be summed up as "one state turning its back on its neighborhood, perpetuating divisions among peoples and faiths worldwide."
REAL ISLAM IN ACTION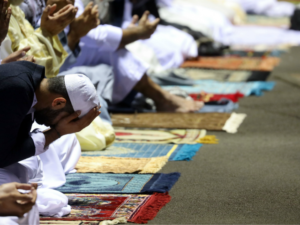 "Leaked French Internal Intelligence Report Claims 150 Neighborhoods 'Held' By Radical Islamists" This is exactly how the Muslims move to takeover a nation from within. This is exactly how they will work within America to takeover if we let them. I have been warning about this 25 years.
"A leaked classified document from the French internal security service, the General Directorate for Internal Security (DGSI), has claimed that as many as 150 neighbourhoods across France are "held" by Islamist radicals.

The confidential DGSI report maps out the 150 different neighbourhoods which consist of the notorious Seine-Saint-Denis no-go suburbs of Paris, the suburbs of Lyon and Marseille, all of which have had longstanding issues with radical Islam, newspaper Le Journal du Dimanche reports."
Brokenhearted Teaching Part 3
Walking in the Spirit with God our Abba Father (Part 3) 1/23/20
https://youtu.be/LN4k1ET_AC0
Abba Father's International Fellowship
Dearest loving servants of God Dave and John, Greetings and love to you in the honor and Awesome name of Jesus Our Lord and Savior ,who is, who was and who will be king our lord and savior and for his mercies and grace that endures forever in our life's
Am very much appreciative to the work you are doing in the kingdom of the lord, your work is Good and Promising in the kingdom of God, The lord is doing Mighty and Glorious things in our Midst,,Since i started working with you , a have seen a big spiritual change in Expanding my move as i serve the lord and my demand for speaking to the People of the God is truly,
And that i thank the lord for the Great and wonderfully work he has done during these sessions of Glory ,The had Done a lot,and delivered his chosen one from spirit of Darkness, spirit of Oppression's, demonic attach, and opening up of their spiritual eyes to see what the lord want to Do in their life's they wait unto him patiently and many are very much Blessed. i have distributed to churches and to evangelism mission attached are the Picture of the work done and distributions, please sent me another Box for the Next Mission for this December .am asking you to be sending me a double Box in a month if time allows, this can be distributed well at a given season because the materials are moving up to reach many,kindly i may need the materials for this January convention meetings at 20Th -24thwith Love and Blessings
Rev R ,shalom!
If you like our ministry, please consider making a donation to keep us going. May the Holy God of Israel bless you!
Revelation 22:20 He which testifieth these things saith, Surely I come quickly. Amen. Even so, come, Lord Jesus.