The New Progressive Line: Donald Trump the Anti-Christ
Verse of the Day
2 Thessalonians 2:4  Who opposeth and exalteth himself above all that is called God, or that is worshipped; so that he as God sitteth in the temple of God, shewing himself that he is God. 
Commentary
I have said many time about how much the Hard Left reprobate minds hate us. This article lays out this hatred real good from the Hard Left religious view. The clash now has become crystal clear and is black and white.
Always remember their hatred for us is so strong it matches the hatred the Nazis had for the Jews. These are dangerous people.

We need revival for survival: Proverbs 1:23 Turn you at my reproof: behold, I will pour out my spirit unto you, I will make known my words unto you.
2 Timothy 3:1-5 This know also, that in the last days perilous times shall come. For men shall be lovers of their own selves, covetous, boasters, proud, blasphemers, disobedient to parents, unthankful, unholy, Without natural affection, trucebreakers, false accusers, incontinent, fierce, despisers of those that are good, Traitors, heady, highminded, lovers of pleasures more than lovers of God; Having a form of godliness, but denying the power thereof: from such turn away. 
HARD LEFT HATRED OF CHRISTIANS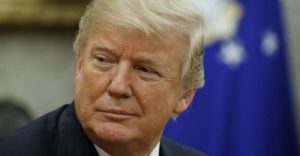 "The New Progressive Line: Donald Trump the Anti-Christ"
"It's not exactly breaking news that radical leftist religious figures are keen to cloak Christianity in progressive political talking points. What is striking is that prominent Democratic presidential candidates appear eager to publicly identify themselves with someone uttering such stridently hostile denunciations of Christian voters who happen to believe in things such as borders and traditional sexual mores.

A post on the Sojourners website tagged as part of the Soul of the Nation series is explicitly titled "Anti-Christ Politics in the Trump Era." "When presidential narcissism turns to blasphemy, it's time to name that as #antiChrist," the text reads. "And when we decide to study the gospels again and learn the politics of Jesus, it's time to speak out and stand up for that by #ReclaimingJesus."

This is the very series that Booker, Buttigieg, and Castro have all chosen to be a part of. Former vice president Joe Biden is "interested in talking as well," Wallis told Publishers Weekly."
THE REPROBATE MIND AND CHILDREN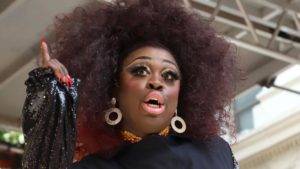 "Drag Queens Mimic Slave-Style Auction with Christian Effigies to Promote Planned Parenthood" Notice how more and more real Christians are being targeted by the Hard Left reprobates! They know the power resisting their godless agenda and are focusing on us. They loath us and are taking the fight to us. We represent the Lord and his word, and this is intolerable to them.
"In a recent fundraiser for Planned Parenthood, drag queen performers in Washington state mocked pro-life activists and local Christian pastors by parading around in cardboard cutouts of their faces to raise donations. One of the Christian activists whose face was featured says it made her feel like she had been displayed in a slave-style auction.

The drag queens at the event were reportedly some of the same people who read books to children at the Spokane Public Library for Drag Queen Story Hour. Their pro-abortion fundraiser was organized by a group called Spokane United Against Religious Extremism, according to a report by The Activist Mommy."
HARD LEFT SOCIAL AUTHORITY IN AMERICA
"GLAAD: Chick-Fil-A Cave Not Enough, Must Disavow Itself" This shows you the depth of the hatred the reprobate mind has for Christianity. They despise and loath our stand for the Lord's righteousness. What is CFA going to do? It already caved, but the reprobates are going for the "kill"!
"The full statement from Drew Anderson, GLAAD's director of campaigns and rapid response, names more steps the fast-food chain must take to prove its genuine repentance:

If Chick-Fil-A is serious about their pledge to stop holding hands with divisive anti-LGBTQ activists, then further transparency is needed regarding their deep ties to organizations like Focus on the Family, which exist purely to harm LGBTQ people and families.

Chick-Fil-A investors, employees, and customers can greet today's announcement with cautious optimism, but should remember that similar press statements were previously proven to be empty.

In addition to refraining from financially supporting anti-LGBTQ organizations, Chick-Fil-A still lacks policies to ensure safe workplaces for LGBTQ employees and should unequivocally speak out against the anti-LGBTQ reputation that their brand represents."
CHRISTIAN SURRENDER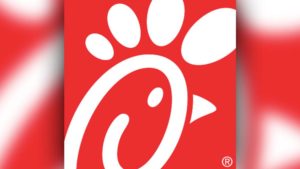 "Many Chick-fil-A Fans Upset Over Decision to Stop Donating to Salvation Army, FCA"
The power in American culture now is the homosexual agenda. There is little to no power in America to stand against this evil. The homosexuals and God haters must be appeased at all costs. This is everywhere including the church.
"Eager to expand its footprint overseas and into liberal cities in the U.S., executives at Chick-fil-A have made the decision to no longer donate to perennially controversial charities like the Salvation Army and the Fellowship of Christian Athletes.

After donating to more than 300 charities this year, Chick-fil-A is planning to refine its philanthropic structure, according to a report from Bisnow. And that apparently includes no longer donating cash to organizations that have been perceived by some on the left to be anti-LGBTQ."
GOOD NEWS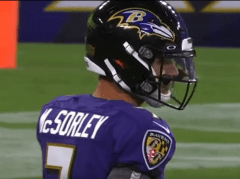 "Baltimore Ravens Quarterback Gets Baptized at Team's Training Facility" I'm a big Penn State fan and followed McSorley's career at Penn State. I was delighted to read this and it is a ray of light in this dark world.
"Baltimore Ravens' quarterback Trace McSorley was baptized last week in one of the team's recovery pools at their training facility, the Baltimore Ravens reported on its website.

According to McSorley, the team's chaplain, Johnny Shelton, brought it up. "It was something I kind of wanted to do when I was in college and never did for whatever reason. Johnny brought it up and approached me about it. I knew the second time, I definitely wanted to do it," McSorley said. "We just set it up in the training room and a couple guys were there and we did it."
Prayer
Abba Father's Prayer and Intercession 11/19/19
Abba Father's International Fellowship
Dear pastor Dave and John, salute in the Awesome Name of Jesus above Heaven and Earth, and in evangelism. Am seeing a mighty and great work and are seeing an increase in openness to the Gospel among the community and the lost souls receiving Jesus. am are hearing of a good number of healing when the missions prayers is on Last trumpet teachings, Evangelism has done a great harvest in the souls to the kingdom, i was also able to teach the message to
the church and to leadership fellowship that we normal meet every weekly, it is my confirmation to you that the teachings are so fine and inspiring as we fellowship and create a lot open spiritual mind to many, it is a true prophesy With the father and God,  AM KINDLY ASKING YOU TO SENT ME THE ANOTHER FOR THE UPCOMING EVENTS FOR THE in end November. Attached is the pictures for the last distributions,
In His peace and victory
pastor sw
If you like our ministry, please consider making a

donation

to keep us going. May the Holy God of Israel bless you!
Revelation 22:20 He which testifieth these things saith, Surely I come quickly. Amen. Even so, come, Lord Jesus.