The Special Sin
Verse of the Day
Romans 8:7  Because the carnal mind is enmity against God: for it is not subject to the law of God, neither indeed can be. 
Commentary
This article shows how real Christianity is now being forced out of secular society. The schools are now so wicked that claiming marriage is between a man and woman is intolerable to the reprobate mind. In the long run, this mind wants us out of the nation.
Looking for the Blessed Hope:
Hebrews 13:4  Marriage is honourable in all, and the bed undefiled: but whoremongers and adulterers God will judge. 
THE SPECIAL SIN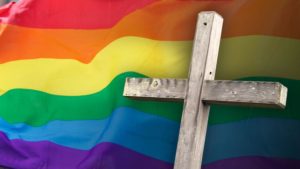 "Abandon Your Beliefs or You'll Be Punished: MT High School Christian Club Under Fire for Biblical Faith"
"Students at Bozeman High School in Montana are protesting against a Christian club because they don't like the group's biblical beliefs about marriage and sexuality. That's led to a crackdown, and the Christian group is essentially being told this: Abandon your beliefs or forget about being an official school club.

Earlier this year, four female students spoke out against the Fellowship of Christian Athletes (FCA) club and their position on homosexual relationships, KECI-TV in Missoula reports. The girls argue that FCA's statement of faith goes against Bozeman's motto which encourages "acceptance, respect, and integrity."
HARD LEFT SINFUL MINDS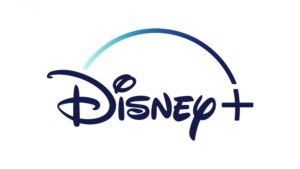 "Disney+ Takes LGBTQ Agenda to Next Level: 'High School Musical: The Series' Adds Teen Gay Romance" There is no end to how Disney is promoting the homosexual agenda. I gave up on it, and have nothing to do with it.
"In the latest blatant example of children's media producers pushing an LGBTQ agenda on children, Disney has introduced the first teen gay romance to their "High School Musical" franchise.

First, it was the Disney Channel that introduced a teen gay romance in its now-canceled series "Andi Mack." Now, that trend is continuing as Disney+'s "High School Musical: The Series" has gone progressive, highlighting a teen gay romance."
HARD LEFT'S RELIGION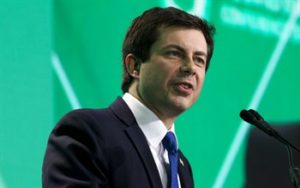 "Buttigieg's leftist 'morality' front and center at radical church" This is an excellent article showing how "Saint Peter's) faith is nothing more than using religion to promote his political agenda. Sin as the Bible states does not matter in this political religion.
Matthew 7:13,14 Enter ye in at the strait gate: for wide is the gate, and broad is the way, that leadeth to destruction, and many there be which go in thereat: Because strait is the gate, and narrow is the way, which leadeth unto life, and few there be that find it.

"Institute of Religion & Democracy (IRD) president Mark Tooley challenged Buttigieg's and Barber's leftist morality as being anything but Christian.

Tooley, Mark (IRD)"For them, 'moral' means politically left-wing, and 'revival' means political mobilization," Tooley wrote in an email to IRD supporters. "Buttigieg … has made much of his liberal Episcopal faith, [is] married to another man and supports unrestricted abortion rights. His understanding of Christianity is essentially political, but not so much personal."

The pastor and the politician are pushing their own brand of Christianity, Tooley argues. "For Barber and Buttigieg, among other 'Religious Left' activists, Christianity is about big government, identity politics, unlimited immigration, sexual revolution, grievance, entitlement and often demonizing America, while indifferent to religious liberty, abortion, and defending traditional families," the IRD leader argues.

"Traditional Christian moral teachings about personal behavior are discarded in favor of political themes focused on statism – claiming God's Kingdom can be achieved through political activism and legislation."
THE SPECIAL SIN IN GREAT BRITAIN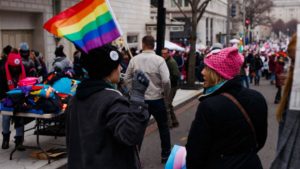 "Pastor Receives Death Threat, Loses His Job For Suggesting Pride Events Can Be Damaging to Kids" This event happened in GB, but the reprobate mind in the US is exactly the same. The reprobate will attack anyone who points out how dangerous their sin is. They want children to become reprobates like they are. This is how they reproduce. They are militant in their sin and are now dangerous.
"A Christian pastor has received a death threat after suggesting that certain "gay pride" events can be "harmful for children." Posting a message taken largely from a tweet by Rhode Island bishop, Thomas Tobin, UK-based pastor Keith Waters suggested that Christians should not be supportive of events that are held in honor of LGBTQ "Pride month."

"A reminder that Christians should not support or attend LGBTQ "Pride month" events held in June," Waters noted. "They promote a culture and encourage activities that are contrary to Christian faith and morals. They are especially harmful to children."
CHRISTIANITY IN AMERICA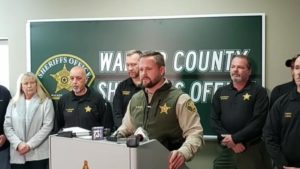 "Sheriff 'Won't Bow' After Freedom From Religion Foundation Asks Him to Stop Promoting Prayer Following Tragedies" This is the courage we need to stand up to these anti religion bullies. It was nice to know this sheriff is kind enough to have prayer for these in need.
"An Alabama sheriff's office says that it "won't bow" to the bidding of the Freedom From Religion Foundation (FFRF) after it received a letter requesting that Sheriff Nick Smith cease promoting prayer on social media as it favors religion over non-religion.

FFRF contacted Sheriff Nick Smith of the Walker County Sheriff's Office on Nov. 26 to advise that a citizen had expressed concern that Smith's office "has a pattern of calling on citizens to pray during times of tragedy."
JASPER, Ala. — An Alabama sheriff's office says that it "won't bow" to the bidding of the Freedom From Religion Foundation (FFRF) after it received a letter requesting that Sheriff Nick Smith cease promoting prayer on social media as it favors religion over non-religion. FFRF contacted Sheriff Nick…
PURE LOVE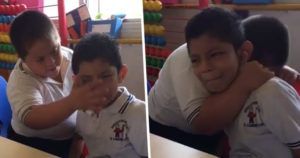 "Video Of Boy With Down's Syndrome Comforting Classmate With Autism Goes Viral"
This type of love and compassion is so pure and innocent that it something we all need. This video was so touching it brought tears to my eyes.
1 Peter 3:8 Finally, be ye all of one mind, having compassion one of another, love as brethren, be pitiful, be courteous:
"Footage of a little boy with Down's syndrome comforting his autistic classmate has gone viral for all the right reasons, warming the hearts of millions in the process. Filmed by a teacher at a school in Mexico, the caring youngster can be seen attempting to soothe his distressed classmate, putting his arms around him and stroking his hair. At one point, he can be seen wiping away his tears.

The affection and empathy shown within the video has touched people all over the world, resonating with anyone who has ever known a child with special needs."
 

Abba Father's International Fellowship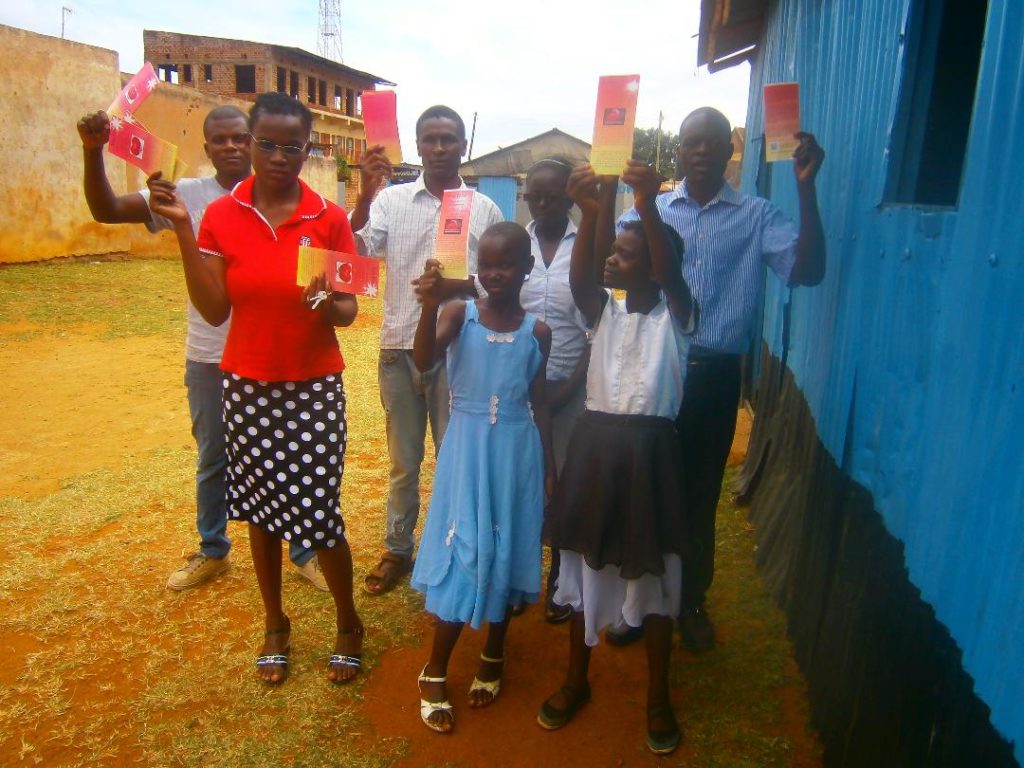 Dearest in Christ Brother Dave and John,Praise the Lord. With all joy i want to inform you that our mission was good. Many people came to knowledge of our Lord Jesus Christ and i have attached pictures of what Jesus did to us as the results of the Last Trumpet. 11 New converts came to the faith after writing what is recorded in the Newsletters and other Materials. If you can consider shipping another Box through our Mailing Address we shall be thankful.  God bless you as we look to read from you. Pastor P W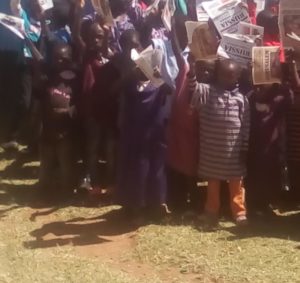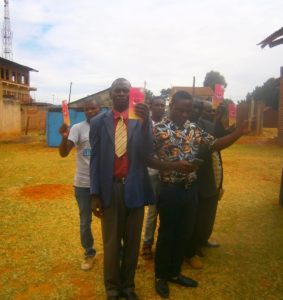 If you like our ministry, please consider making a donation to keep us going. May the Holy God of Israel bless you!
Revelation 22:20 He which testifieth these things saith, Surely I come quickly. Amen. Even so, come, Lord Jesus.