Thousands of churches across the US to gather for Repentance Sunday
Verse of the Day
Psalm 33:12 Blessed is the nation whose God is the LORD; and the people whom he hath chosen for his own inheritance.
Commentary
As long as there is a call for national repentance and an outpouring of the Holy Spirit, there is hope for the nation. Without this there is NO hope.
HOPE FOR AMERICA
"Thousands of churches across the United States will pray for repentance and revival on Sunday in response to calls by the leaders of more than 50 churches and ministries to observe Repentance Sunday as the country is going through "division, destruction and degradation."
"Inspired by Old Testament calls to sacred assemblies, this special day (September 27) marks the beginning of Yom Kippur, the Day of Atonement, in the historic Church calendar," say the organizers on the event's website."
PRESIDENT'S LETTER ON NATIONAL PRAYER DAY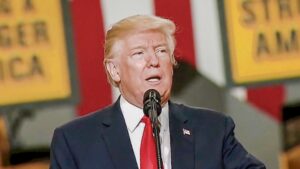 'We Turn Our Hearts to Our Lord and Savior': Trump's Message for National Day of Prayer and Repentance"
Make sure you read the entire letter as it is excellent and inspiring.
"Presidential Message on the National Day of Prayer and Return, 2020. Issued on: September 26, 2020
"On this inaugural National Day of Prayer and Return, the First Lady and I join millions of Christians here in the United States and around the world in prayer, as we turn our hearts to our Lord and Savior."
THE NEW SUPREME COURT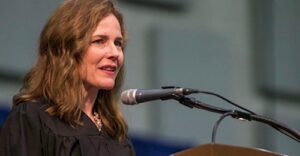 "Newt Gingrich: Amy Coney Barrett and Democrats' big dilemma"
What are the demon-dems going to do with Judge Barrett? This close to the election the majority of the people with watch what is happening, and they are not going to like a vicious personal attack against her, yet, this is what their base of vipers want! These are ruthless, vile and wicked people. President Trump has them in a huge dilemma!
If Judge Barrett remains true to her record on the court, I might drop what I refer to as the Supreme Court of Sin. What a time we live in!
"Now, with the nomination of Judge Barrett, the Democrats face a real dilemma. Judge Barrett is incredibly smart, has an impressive career, and is well-known as a caring, compassionate person.
She graduated magna cum laude from Rhodes College, and then graduated first in her class at Notre Dame Law School. She went on to clerk for Judge Laurence Silberman on the DC Court of Appeals and then clerked for Justice Antonin Scalia. She taught at Notre Dame Law School for 15 years.

Judge Barrett is one of the most respected conservative jurists in the country, and conservatives have long hoped she would become a Supreme Court Justice.

Her personal life is as impressive as her professional life. She has seven children, two of whom she adopted from Haiti.

Judge Barrett is going to come across as professional, knowledgeable and likable. By all rights, she should be considered a remarkable, inspirational figure to all Americans regardless of political leanings (and especially to young women).

The dilemma for the Democrats is they have to decide whether they will try to destroy her (as they tried with Bork, Thomas, and Kavanaugh) or to concede that she is unacceptable for liberals but acceptable (indeed preferable) to most Americans."
APOSTATE CHURCHES FOR TERRORISTS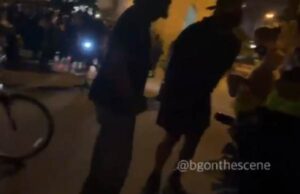 "Louisville Church Opens Doors as Sanctuary for Rioters, Black Militants Threaten to Beat Up White People and Press If They Don't Leave (VIDEOS)"
This is a perfect fit; an apostate church which hates the gospel is home for terrorists who are Communists which also hate God. Look how evil seeks it own!
It is easy to see how all these apostate churches will join BLM or Antifa because they are of the same spirit. It is the same how they flock to supporting Islam.
"A church in Louisville has opened their doors as a sanctuary for rioters because they are exempt from the curfew imposed by the mayor.
Rioters immediately began flocking to the church, and are now threatening white people and press with assault if they do not leave the grounds. A leader from the First Unitarian Church explained to livestreamers outside that "houses of worship are exempt from the curfew" and that "the church has opened this up as a sanctuary zone" where rioters can "get legal aid if they need."
COMMUNISM IS ACTION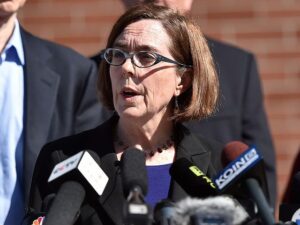 "Democrat Oregon Governor Kate Brown Declares State of Emergency in Portland for 1st Time over Antifa Counter-Protest"
They are terrified of the American Patriots. These Communist elected officials will allow the police to suppress the Patriots but not the Communists! We clearly see what is going on. These elected officials are criminals.
"Democrat Oregon Governor Kate Brown has declared a state of emergency in Portland for the first time, apparently in response to the anticipated arrival this weekend of right-wing protesters. Left-wing protesters have staged almost nightly riots in the city for more than three months.
Brown's order gives authority to the Oregon State Police and the Multnomah County Sheriff's Office to control crowds expected on Saturday as the far-right Proud Boys are expected to rally in Portland. This means that the Portland Police Bureau will follow the lead of those two law enforcement agencies"
TERRORIST MERGING WITH ANTI ISRAEL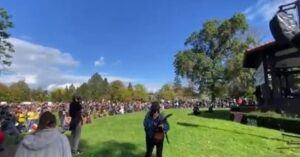 "Antifa-BLM Mob in Portland Chants "Free Palestine!" Before Final Speaker (VIDEO)"
This is the Jihad element in the terrorists coming to the surface. Whatever is against the Lord, this group is for. These terrorist are just begging for God to judge them.
"The far left mob started chanting, "Free Palestine!" before the final speaker.

The group not only hates conservatives and the US, they hate Israel."
THE LAND OF ISRAEL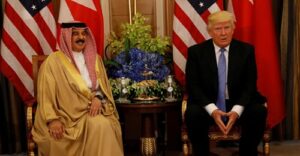 "Bahrain to UNGA: Peace with Israel was in exchange for halting annexation"
In the end, the Muslims are going to push for a Palestinian State with Jerusalem as the capital. Right now, I think they want good relations with Israel as a buffer against Iran. This isn't going to last.
"Bahrain's establishment of peace with Israel has not quelled its pursuit of a two-state resolution to the Israeli-Palestinian conflict with east Jerusalem as the capital of a Palestinian state, King Hamad bin Isa Al Khalifa told the UN General Assembly on Wednesday.
"We have announced the establishment of relations with the State of Israel, sending a civilized message affirming that our hand is extended for a just and comprehensive peace, as it is the best guarantee for the future of all peoples of the region," he said in a virtual address to mark the opening of the 75th UNGA."
DAY OF PRAYER AND REPENTANCE, WASHINGTON, DC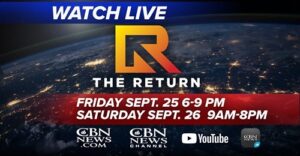 The Return – National and Global Day of Prayer and Repentance | Saturday, Sept. 26, 2020″
I watched some of this and the repentance of sin was wonderful along with calling on the Lord. There is hope for the nation with events like this and people praying all the time. There is hope as God's people are stirring. Without this stirring there is no hope, but the people are calling on the Lord in repentance so there is hope that the Lord will move on our behalf!
FRANKLIN GRAHAM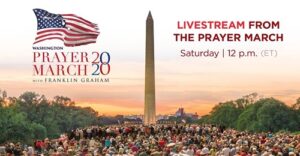 "Prayer March 2020 with Franklin Graham"
I watched some of it, and what I watched was excellent.
Events like this with repentance and calling on the Lord bring hope that the Lord will hear from heaven and once again save the United States in a great time of need. It is come down to, now or never for America.
If you like our ministry, please consider making a

donation

to keep us going. May the Holy God of Israel bless you!
Revelation 22:20 He which testifieth these things saith, Surely I come quickly. Amen. Even so, come, Lord Jesus.