Three Centers of Evil in NYC
Verse of the Day
Revelation 11:15  And the seventh angel sounded; and there were great voices in heaven, saying, The kingdoms of this world are become the kingdoms of our Lord, and of his Christ; and he shall reign for ever and ever. 
Commentary
This is a great video putting together the evil people and groups tied to the powers which are now the NWO. It goes into history, and how we got to where we are now. You will learn a tremendous amount of information. The NWO is ruthless and poised to take down the world and replace it with hell on earth. They will temporally succeed until the Second Coming of Jesus Christ.
DEEP STATE VS THE CHURCH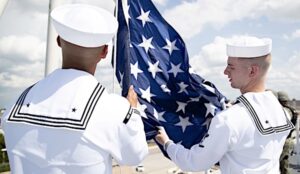 "IRS makes extraordinary determination: Biblical values 'exclusively Republican'"
This shows just how close the IRS is to go after the churches and related organizations. I'm sure the deep state has plans to tax the churches, so then the churches can be destroyed with taxes. I believe that no church should be a corporation under the rules of the IRS.
From article:"Now there are indications another campaign is beginning. It's because the Internal Revenue Service denied permission for a Texas organization called Christians Engaged to be recognized as tax-exempt.
Word of the problem comes from First Liberty Institute, which is appealing the IRS rejection of the Christians Engaged's request.
"In a letter issued in May, the IRS argued that Christians Engaged was not eligible for 501(c)(3) status in part because '[B]ible teachings are typically affiliated with the [Republican] party and candidates," the legal team explained.
"The IRS states in an official letter that biblical values are exclusively Republican. That might be news to President Biden, who is often described as basing his political ideology on his religious beliefs," charged Lea Patterson, counsel for First Liberty Institute. "Only a politicized IRS could see Americans who pray for their nation, vote in every election, and work to engage others in the political process as a threat. The IRS violated its own regulations in denying tax exempt status because Christians Engaged teaches biblical values."
AMERICAN CHRISTIANITY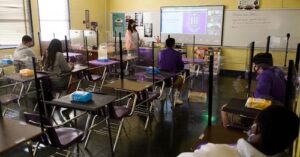 "Major victory': Wisconsin can't force private, religious schools to shut down"
We need to thank God for every victory like this with the Communist agenda trying to takeover America. The Communists hate Christianity and want to literally destroy it in America.
From article:"The Wisconsin Supreme Court has ruled that local health departments can't ban private and religious schools from holding in-person classes during health emergencies like the ongoing COVID-19 pandemic.
In a 4-3 decision, the court also ruled Friday that Public Health Madison & Dane County infringed on constitutional religious rights, Fox6 reported.
Writing for the majority, Justice Rebecca Bradley said the law that authorizes local health departments to take preventive measuresduring a health emergency "cannot be reasonably read as an open-ended grant of authority."
UPDATE: 666 SURVEILLANCE SYSTEM/IMAGE OF THE BEAST
"Can a $110 Million Helmet Unlock the Secrets of the Mind?"
The developer says, "To make progress on all the fronts that we need to as a society, we have to bring the brain online." This is a major Transhuman goal as well, to upload the brain into the cloud of immortality.
This is to tie the mind into the 666 grid and to make advancements into the brain of for the Image of the Beast.
From the article:"Over the next few weeks, a company called Kernel will begin sending dozens of customers across the U.S. a $50,000 helmet that can, crudely speaking, read their mind. Weighing a couple of pounds each, the helmets contain nests of sensors and other electronics that measure and analyze a brain's electrical impulses and blood flow at the speed of thought, providing a window into how the organ responds to the world.
The basic technology has been around for years, but it's usually found in room-size machines that can cost millions of dollars and require patients to sit still in a clinical setting.
The promise of a leagues-more-affordable technology that anyone can wear and walk around with is, well, mind-bending. Excited researchers anticipate using the helmets to gain insight into brain aging, mental disorders, concussions, strokes, and the mechanics behind previously metaphysical experiences such as meditation and psychedelic trips. "To make progress on all the fronts that we need to as a society, we have to bring the brain online," says Bryan Johnson, who's spent more than five years and raised about $110 million—half of it his own money—to develop the helmets."
UPDATED: THE 666 SURVEILLANCE SYSTEM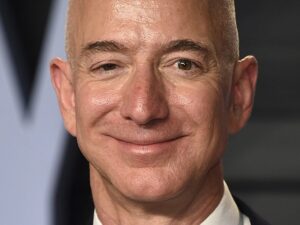 "Amazon Introduces Consumer Surveillance Technology to Full-Size Grocery Stores"
What an incredible picture this is of the coming 666 Surveillance System. This is just like a prototype!
From article:"Amazon's "Just Walk Out" technology, which eliminated cashiers in its Amazon Go convenience stores, has now been integrated into a full-size 25,000 square foot Amazon Fresh grocery store for the first time. The system uses camera surveillance, pressure-sensitive shelves, and biometric data to charge customers for items they put in their carts.
The Verge reports that e-commerce and tech giant Amazon is integrating its Just Walk Out retail shopping tech in a full-size grocery store for the first time. According to an announcement from Amazon, the new 25,000 square foot Amazon Fresh store is significantly larger than the 10,400 square foot Amazon Go Grocery store it opened last year, or its standard 1,200 and 2,300 square feet Go convenience stores."
HARD LEFT COMMUNIST AMERICA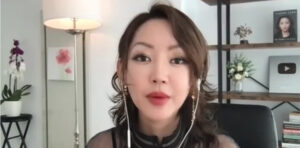 "Even North Korea was not this nuts': Defector recalls Ivy League education"
A refugee from North Korea can clearly see how Columbia University now is just like NK, only see think the Hard Left controlling the school are crazy. She is 100 percent correct.
From article:"After attending an Ivy League university, a defector from North Korea is warning Americans that if they continue on the current path, their future is "as bleak as North Korea."
The anti-Western sentiment, collective guilt and suffocating political correctness at Columbia University was deeply disturbing, said Yeonmi Park in an interview with Fox News. "Even North Korea is not this nuts," she said. "North Korea was pretty crazy, but not this crazy."
Revelation 22:20 He which testifieth these things saith, Surely I come quickly. Amen. Even so, come, Lord Jesus