Tim Tebow gives 'perfectly timed' response to someone yelling 'Jesus' after his swing
Verse of the Day
Proverbs 3:3,4 Let not mercy and truth forsake thee: bind them about thy neck; write them upon the table of thine heart: So shalt thou find favour and good understanding in the sight of God and man.
Commentary
This article is such a nice change of pace instead of all the nonsense and sin that is happening! I really like Tim and pray God's blessings on his life, and the Lord would bless everything he touches!
Proverbs 15:1 A soft answer turneth away wrath: but grievous words stir up anger.
American Christianity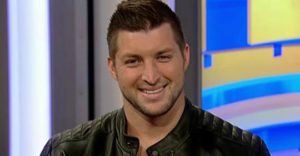 "Tim Tebow gives 'perfectly timed' response to someone yelling 'Jesus' after his swing"
"Tim Tebow, who is newly engaged to former Miss Universe Demi-Leigh Nel-Peters, made praying on one knee – "Tebowing" – famous. So his "perfectly timed" response to someone yelling "Jesus" at a golf range is no surprise.
Tebow was participating Friday in the Wrangler Celebrity Charity Shootout in Atlanta, in support of the Tim Tebow Foundation annual's "Night to Shine," an event that gives thousands of people with special needs a VIP-prom experience.

Pat McAfee, who hosts "The Pat McAfee Show" and is a retired NFL punter for the Indianapolis Colts, emceed as each celebrity hit 10 balls to try to win $10,000 for the charity of their choice.

During one of Tebow's swings, McAfee's show producer yelled "Jesus." The New York Mets outfielder responded without hesitation: "Loves you."
We the People
If the President calls for We The People, I'm heading to DC along with millions of other American Patriots.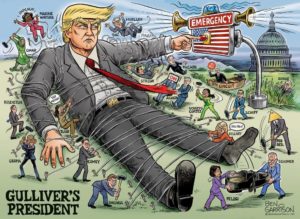 Prolife Event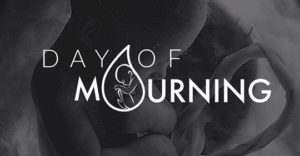 "Day Of Mourning 2019" This event is in reaction to NY State passing the infanticide law which allows killing the babies right up to delivery.
It is a great blessing that people want to stand before the Lord and have a "Day of Mourning". If you can, please attend the event. It is in Albany, NY.
If the foundations be destroyed what shall the righteous do?" (Psalm 11:3)

We are calling for a national Day of Mourning and repentance. We are in desperate need for God to move upon the hearts of young and old in our nation. If our hearts do not break over the killing of these little image bearers of God in the womb, then how can we expect those growing up in this lost, confused and decadent culture to take our message seriously? Join us February 23rd for a "Day of Mourning."
Good News about the Good News!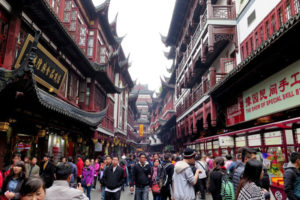 "China hearing gospel via Africa; church growing amid brutal persecution"
This is a great article about how the Lord is using a backdoor to get the gospel into China. God bless all the African churches who are doing this!
Acts 1:8 But ye shall receive power, after that the Holy Ghost is come upon you: and ye shall be witnesses unto me both in Jerusalem, and in all Judaea, and in Samaria, and unto the uttermost part of the earth.

"Meanwhile, as a result of the influx of Chinese resources and approximately 10,000 Chinese-owned companies, the estimated 227,000 to 1 million Chinese working on the continent are hearing the message of the Gospel from African evangelical Christians.

"Many local African churches have reached out to Chinese workers, including incorporating Mandarin into services. A number of Chinese, in turn, have welcomed the sense of community and belonging that these Christian churches offer," according to UnHerd Wednesday.

"And a small but growing number of ethnically Chinese missionaries from Taiwan and other countries are specifically targeting Chinese nationals in Africa, preaching to them with a freedom they'd never be allowed in the People's Republic."

This connection to the Gospel presents a challenge to the Chinese government which has a long history of brutally persecuting Christians under Communist dictator Mao Zedong, oppression that has been reinvigorated today as crackdowns on churches are occurring again. The government has blown some of them up and has arrested whole congregations. The government hostility to religion extends beyond Christianity and its activities; the Uighur Muslims have been detained and abused in Chinese government-run camps, according to reports."
Real Islam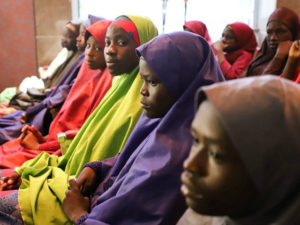 "Nigeria: One Year Later, Christian Schoolgirl Captured by Boko Haram Held for Refusing to Convert" What an inspiration she is to all of us! May the Lord protect her through this ordeal. This is real Islam and not the nonsense passed off in America as Islam.
"The Islamic State West Africa Province (ISWAP), a breakaway faction of Boko Haram, marked one year of holding 15-year-old Nigerian schoolgirl Leah Sharibu hostage after her abduction, refusing to free her because she would not renounce her Christian faith and convert to Islam."
Hard Left and Farrakhan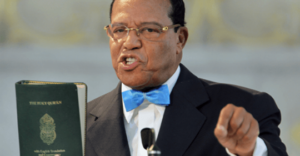 "Farrakhan: 'Wicked Jews' Using Me to 'Break up the Women's Movement'" Although the actual membership of Farrakhan's organization is not great, he does have tremendous influence among the Hard Left. Obama was close with him, but this was hid during Obama's presidency. The pictures of the two together are on the internet.
The demon-dems are in trouble because the new crop of dems really like Farrakhan, and they are showing this openly. In the end, I think Farrakhan will win as the dems turn harder left.
"The Times of Israel reports: Nation of Islam leader Louis Farrakhan blamed "the wicked Jews" for the crisis over anti-Semitism and the Women's March.

"The most beautiful sight that I could lay eyes on [was] when I saw, the day after Trump was elected, women from all over the world were standing in solidarity, and a black woman is the initiator of it," said Farrakhan, referring to Tamika Mallory, a leader of the Women's March who has lionized Farrakhan and refused to condemn his pervasive anti-Semitism.

"The wicked Jews want to use me to break up the women's movement," Farrakhan continued on Sunday during his address at the Nation of Islam's Savior's Day conference in Chicago. "It ain't about Farrakhan, it's about women all over the world (who) have the power to change the world." He also praised Mallory's co-organizers Linda Sarsour, a Palestinian American who has been highly critical of Israel, and Carmen Perez, who reportedly made anti-Semitic comments at Women's March planning meetings."
President Trump MEME

"The Twitter Fight at No Wall Corral" There's a new sheriff in town!!!
In the end, I want to see them all in jail where they belong.
President Trump Right Thing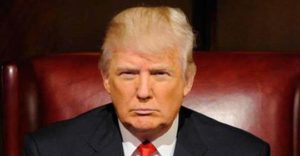 "WINNING! President Trump Instructed Secretary Pompeo to NOT Allow ISIS Bride Back Into US" There is NO doubt that B. Hussein would have brought her back to America. He would lavish praise on her and honored her at the White House! MAGA!
"As previously reported, the woman who claims to have left Alabama to join ISIS and now wants to return to the United States is not an American citizen and therefore cannot return to the nation, according to a statement from Secretary of State Mike Pompeo.

Secretary Pompeo said that the 24-year-old "will not be admitted to the United States."

Shortly after Secretary Pompeo's announcement that the ISIS bride would not be allowed back into the US, President Trump fired off a tweet confirming he instructed Pompeo to block the jihadi bride from reentering the US. This is what winning looks like — thank you, President Trump!"
Abba Father's International Fellowship- Asia

Testimonies sent in from the event held in Pakistan in January. The teaching was on the outpouring of the Holy Spirit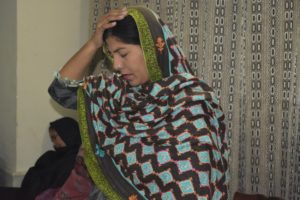 Shalom in Christ name,
Dear Brother in Lord, here i am sending you second testimony of Evangelist S
My Name is Evangelist S i am living  in Faisalabad City,  i am really so Blessed and Impress by this Conference which i have attend , i am so thankful to Pastor John and to Pastor J, i have never heard this kind of teaching even we are the evangelist and listened thousands of Pastor, but no body preach about Fear which is Common in Pakistan inside of every human,
so i am again thankful to Pastor John that he teach us today that how we can fight with fear and got battle on devil spirits, its is possible only through the power of the Holy spirit, and every single soul need out pouring of the Holy spirit,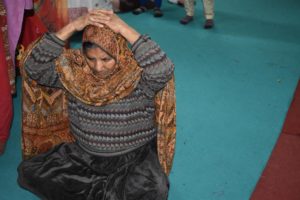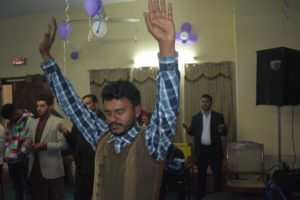 Greetings in Jesus name, , Shalom ,
here is testimony of Mr A. A , 
he says in Video, that when i was sitting in the Conference ,  it was very difficult for me to stay more in the Conference , but during in the worship and when Pastor John was start preaching , my Condition was more frightened, but few minutes ago Holy God start to touch my soul and my body, i was sick with great fever and head Pain and feel heart anxious, i was feeling like someone bind my entire body , now i learn and realize that only the Spirit of God is help to people to set free from the fear and from all demonic Spirit,
Revelation 22:20 He which testifieth these things saith, Surely I come quickly. Amen. Even so, come, Lord Jesus.
If you like our ministry, please consider making a donation to keep us going. May the Holy God of Israel bless you!