Trump: 'Faith and Family, Not Government and Bureaucracy, Are the Center of American Life
Verse of the Day
Psalm 33:12 Blessed is the nation whose God is the LORD; and the people whom he hath chosen for his own inheritance.
Commentary
Oh my! This is like music to my ears to hear these words from the President rather than all the nonsense from the LBGQs!
God truly has blessed us and protected us from the ravages of the deep state with their reprobate minds and God hating agenda! I just can't thank the Lord enough for what he has done for America in these last days!
Looking for the Blessed hope:
John 14:2 In my Father's house are many mansions: if it were not so, I would have told you. I go to prepare a place for you. (3) And if I go and prepare a place for you, I will come again, and receive you unto myself; that where I am, there ye may be also.
Wonderful President Trump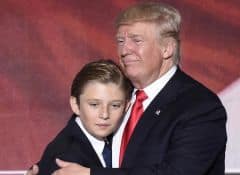 "Trump: 'Faith and Family, Not Government and Bureaucracy, Are the Center of American Life'"
"Americans worship God, not government, President Donald Trump said Friday in an address to the National Rifle Association (NRA).
In his speech, Trump declared that "faith and family" constitute the foundation of life in America:

"We know that faith and family, not government and bureaucracy, are the center of American life. Above all else, we know this: in America, we don't worship government; we worship God."
Trump Truth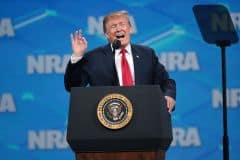 "Trump: Dems Want to Disarm Law-Abiding Americans and Let Criminal Aliens 'Operate with Impunity' The President is speaking absolute true about the agenda of the demon-dems. They want to disarm the law abiding citizens and let illegal alien criminals rule loose to prey upon us.
There is no way the American Patriots are going to disarm. We know what the reprobate mind has in store for us. The dems are playing with fire when they even speak about disarming Americans. Remember, the American Revolution started when the British tried to disarm the Patriots. The armed Minutemen militia fought and defeated the British army at Lexington and Concord.
We need revival for survival as spiritual evil now has full control of the Dem Party.
Proverbs 1:23 Turn you at my reproof: behold, I will pour out my spirit unto you, I will make known my words unto you.

"President Donald Trump said Friday that Democrats want to disarm law-abiding Americans and let criminal illegal aliens "operate with impunity."

In a speech at the NRA's annual Legislative Action Leadership Forum in Indianapolis, the president said Democrats are trying to ban new guns and confiscate existing guns from law-abiding citizens."
Breaking the New World Order over America
"Trump pulling U.S. out of U.N. arms treaty, heeding NRA" The blessing continue to flow from President Trump. The deep state has to be seething as he restores American sovereignty!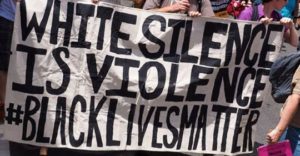 "Trinity College Professor: 'Whiteness Is Terrorism'" The problem with this kook is there are many people like him and they are listening to his ranting and raving. People like him are dangerous because these minds coming out of college are believing this.
"Controversial Trinity College Professor Johnny Eric Williams wrote that "whiteness is terrorism" in a recent social media post. Underscoring the extremism present on many college campuses, Williams claimed his comments are "not controversial in the academy."

According to a report from Newsweek, Trinity College Professor Johnny Eric Williams is making waves again. Breitbart News reported in June 2017 that Williams had argued that first responders should have let Representative Steve Scalise die after he was shot during a practice for the congressional baseball game. Williams also shared a blog post by an anonymous author that asked black people to withhold life-saving help from white people in need."
Attack on Christianity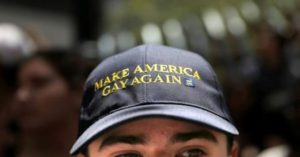 "LGBT Is Out To Destroy Christianity, Forever" The attack on Christianity in America is two pronged. It is the homosexuals on one side and Islam on the other. The homosexuals loath us because our mere presence convicts them of their sin. They want us out of the way.
We need revival for survival.
Proverbs 1:23 Turn you at my reproof: behold, I will pour out my spirit unto you, I will make known my words unto you.

"The militant LGBT activists, who fought for years for homosexuality to be recognized by society and now that it is prominent in our culture and they have not only equal but special legal protection in the United States, they simply aren't satisfied at that.

The LGBT left seem to believe their mission will not be complete ,In their eyes, it is not enough that they have gained the legal rights they demanded for years. No, every person in this country must share their views on homosexuality, and those who don't must be punished.

What can be the end except an utter war against the Holy Bible and the godly citizens that will not compromise with such sickness? America is on the precipice of complete sorrow and deceit."
War Against Christianity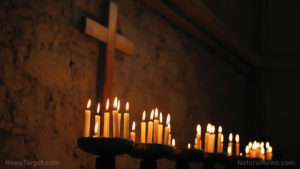 "This Easter Sunday, it's time to tell the truth about the global war on Christianity (and the rise of Satanism)" This is a real good article showing the magnitude of Christian hatred across the world. The violence against us is growing as the world is heading towards the Tribulation. As sin abounds the hatred grows be the world is getting ready for the antichrist, the man of sin!
John 17:14 I have given them thy word; and the world hath hated them, because they are not of the world, even as I am not of the world.

"In case you haven't heard, Christian churches are being bombed all over the world today by radical Islamic terrorists. In Sri Lanka alone, there are 207 Christians reported dead so far and 450+ injured in just one day. This is just days after the burning down of Notre Dame in France, a fire that the media has gone to desperate lengths to report was not set on purpose by Islamic terrorists. (They are now blaming a computer glitch, if you can believe that.)

Across the Middle East, in places like Syria, Christians are being persecuted by the hundreds of thousands. They are killed, tortured and run out of their own homes and countries. Even in places like the Philippines, Islamic terrorists have seized entire islands and targeted Christians for slaughter."
Real Islam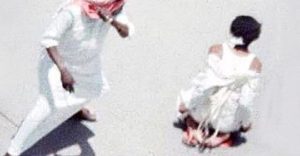 Saudi mass execution – Five beheaded victims were gay lovers court docs claim amid fears they were tortured into terror confessions" This is real Islam under Sharia law in action. Europe is running headlong into this confrontation between loving homosexuals and Islam. When the Muslims gain enough power, they will move against the homosexuals. It is so clear that the Muslims are bidding their time with homosexuals until they gain power.
"FIVE of the men brutally beheaded in Saudi Arabia were secret gay lovers tortured into terror confessions, it's been claimed. One of the 37 "militants" ruthlessly executed during a single bloody day last week is said to have admitted to having sex with four of the others.

However, many believe the admissions – along with others released during their one-sided court trials – may have been obtained under torture. The Shia man's "homosexual relationships" appeared in paperwork alleging he also confessed to hating the Saudi state, documents obtained by CNN show."
Abba Father's International Fellowship
(These are older pictures from Pakistan that couldn't be shown at the time because of the risk of persecution)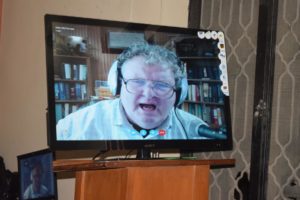 Shalom Dear Brother in Lord,
here i am sending you Abba father's Fellowship Ministries Pakistan Praise report of Healing meeting, we had Planing that we do open air healing meeting with 400 people, but before healing meeting a day ago, our Government not allow to us to do open air healing meeting, then we arranged urgent Meeting in one church in Kasoor city, Church of God, where 200 people attend our healing meeting,

and wonderful and Bless report is that, 56 people accept to Jesus Christ and Got healing from Different sickness, when you prayer for Salvation and for healing, in the church people were shouting with other Tongs, also they got Baptism of the Holy Spirit, hallelujah, every body and Leaders were giving Thanks to Holy spirit to you and for your Bless Sermon about Broken heart, they said its very Spacial Sermon for those people who are living in Problems,

before your start preaching i was Introduce your self that Lord Bless you with broken heart Sermon and with 666 and with Prophesies and you wrote many Books, every Body very Glad for you and praying for you, and want that Next time we do with you big healing crusade, and people said we will be invite to other people for the Broken heart sermon, so that other nation will be bless and will be come to Jesus Christ, God Bless you
Revelation 22:20 He which testifieth these things saith, Surely I come quickly. Amen. Even so, come, Lord Jesus.
If you like our ministry, please consider making a

donation

to keep us going. May the Holy God of Israel bless you!