Trump Sent Feds In To Raid NY's Islamberg After 2 DECADES
Verse of the Day
Colossians 3:4 When Christ, who is our life, shall appear, then shall ye also appear with him in glory.
Commentary
The are about 24 camps like this scattered across America. They are set up like military compounds and are all known to law enforcement, but Obama would do nothing about them. It is starting to come out now about how dangerous they are. These camps are all heavily armed and could easily be used as bases to attack Americans. It seems the federal government is now moving against them.
Islam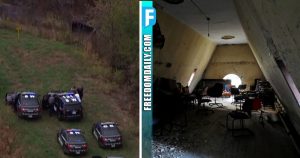 Trump Sent Feds In To Raid NY's Islamberg After 2 DECADES – Uncover America's WORST Nightmare 11/24/17
"There's a mysterious hidden Muslim compound called Islamberg that's nestled deep within the woods of the Catskill mountains in New York. The only way to access the 70-acre compound is through primitive dirt roads, where more than 100 Muslims live in seclusion away from the prying eyes of curious Americans.
For over two decades, infidels have been prohibited from entering, as anyone attempting to enter will be "greeted" by armed Muslims patrolling a guard shack at the compound's entry gate. Without access to the compound, there's been no way to confirm rumors about the location being used as a training ground for Muslim terrorists. But after an alarming incident involving one of the Islamberg residents, police got involved. And what they discovered that these Muslims have been quietly plotting for years is nothing short of chilling."
From the article: "A U.S. government agency confirmed in a letter to the Clarion Project that an investigation into a terror-linked Islamist cult named Muslims of America (MOA) is ongoing. The group is known for its "Islamic villages" in North America, with its "Islamberg" headquarters receiving the most attention.
Christianity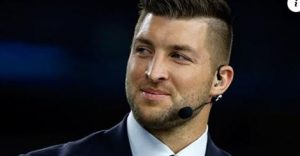 Tebow on Football Career: People 'Were Telling Me Where to Shove My Bible 11/24/17  Some very interesting behind the scenes information about Tebow and how much resistance there was against his faith. They would NEVER say anything like this against a Muslim or homosexual. No wonder the NFL is going down.
Proverbs 20:6 Most men will proclaim every one his own goodness: but a faithful man who can find?   

"Tim Tebow said he had some of the "most horrific things" directed his way during his football career. In my time of playing high school, college and pro I had people say the most horrific things to me: say exactly what they are going to do to my sisters and mom, they're telling me where to shove my Bible, they're spitting in my face, they're giving cheap shots, all these different things to me, and so I know what it's like to have people take cheap shots and say things to you, but you also got to know at that moment that you're winning, that you're under their skin, so you can't dip down to their level because you are already dominating them. They're saying that because they're already intimidated, they're disappointed, they're upset because they want something that you have."
She Wanted to Join ISIS, Met Jesus Instead 11/24/17  This is a very good article about a Muslim who was full of hate, but turned to the Lord and was transformed by the love of Jesus.
John 3:16  For God so loved the world, that he gave his only begotten Son, that whosoever believeth in him should not perish, but have everlasting life.

"Rita Chaima radiates with joy. When you see her face, you can tell she's filled with deep happiness and contentment.
But that's the opposite of the way she used to feel. Chaima was raised a Muslim, and from an early age she struggled with suicidal depression. She tells her powerful story in a new documentary called "In His Footsteps" by a ministry called The Last Reformation."
Pedophiles
Colorado child sex trafficker sentenced to 472 years in prison 11/24/17  This is wonderful, but what about the children?
"A convicted child sex trafficker in Colorado will spend the rest of his life in prison, and then some, after receiving the longest sentence for a human trafficking case in U.S. history on Tuesday.
Brock Franklin, 31, was sentenced to 472 years in prison for operating a prostitution ring that preyed on young girls and women.
Franklin was found guilty on 30 counts including human trafficking, sexual exploitation of a child, child prostitution, and kidnapping by an Arapahoe County jury in March, FOX 31 Denver reported."
Hard Left/ Pro-Life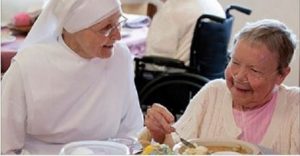 States Sue to Overturn New Trump Rule and Force Little Sisters of the Poor to Fund Abortion Drugs 11/24/17  The Hard Left just "loves" to kill babies. The reason for this is that a baby is created in the image of God and is innocent. The reprobate mind hates God and, therefore, the babies that are created in his image and likeness, so it is natural for them to want to kill the babies. They are driven to kill the babies and also driven ruthlessly to defend and promote abortion.
Psalm 127:3  Lo, children are an heritage of the LORD: and the fruit of the womb is his reward.

"The Trump Administration issued new rules protecting Little Sisters of the Poor from having to pay for abortion-causing drugs in their employee health care plans. Now, two states have filed suit to force the organization of Catholic nuns to pay for abortion drugs.
As LifeNews reported, President Donald Trump signed a religious liberty executive order that would protect Christian organizations like the Little Sisters of the Poor from being forced to pay for abortions.
The order indicates the Trump administration will "provide regulatory relief for religious objectors to Obamacare's burdensome preventive services mandate, a position supported by the Supreme Court decision in Hobby Lobby."
However, pro-abortion attorneys general in two states don't want the Catholic nuns to enjoy that protection. The Little Sisters of the Poor are heading back to court to defend themselves against lawsuits by the states of California and Pennsylvania to take away the Little Sisters' religious exemption from the new Health and Human Services rule.
The abortion activists are suing to stop the Trump order that protects religious non-profits like the Little Sisters of the Poor, Catholic nuns who dedicate their lives to caring for the elderly poor, from providing services like the week-after pill in their healthcare plans in violation of their faith. If it stands, the new rule should mean that their lawsuit against the federal government will soon end."
Abortion Clinic Closes After Abortionist's Bizarre Demonic Rant Saying He Loves Killing Babies" (See video) 11/24/17  I encountered two demon possessed people at the abortion centers, while I was try to help the mothers and save the babies.
One was a retired doctor, and when I would quote Bible verses to him he would choke, start to twitch and his eyes would blink at high speed. He'd run when he saw me coming. The other one would also choke and make a guttural sounds when I quoted the Bible. He also would get away from me, but looked back with eyes like a wild animal! Pure evil flocks to the abortion centers to protect the killing of the babies.
Proverbs 6:16-18  These six things doth the LORD hate: yea, seven are an abomination unto him: A proud look, a lying tongue, and hands that shed innocent blood, An heart that deviseth wicked imaginations, feet that be swift in running to mischief,

"FPA Women's Health, a chain of California abortion facilities, has shut down its troubled office on Miramar Road in San Diego, effective on Friday, November 17, 2017.
The San Diego location was the site of an incident involving abortionist Robert Santella and pro-life activist Zephaniah Mel. Santella threatened Mel with a pair of surgical scissors during a bizarre demonic rant, that included hissing and a confession that he loved killing children during abortions.
That behavior, along with complaints of malpractice and botched abortions, resulted in Santella's firing from the abortion chain, which he had been affiliated with for over 30 years. Santella was forced to surrender his medical license after the California Medical Board charged him with negligence and unprofessional conduct."
Iran/ Israel
Iran's Syria bases near Israel have apocalyptic intent 11/24/17  The final destruction of Iran, ancient Persia, is found in Ezekiel 38/39; however, I believe Persia is greatly damaged in a prior war with Israel. This would be the Psalm 83/Obadiah war.
What is very interesting is the Bible lists a prophecy about the destruction of Elam, which is part of Persia. Elam is the land north of the Persian Gulf and down the west coast. It is not all of Persia. This area is going to be totally destroyed before the Day of the Lord, which might be the result of a battle with Israel.
See: Elam/Iran in the Latter-Days From the actions and rhetoric of Iran, the war with Israel seems very close.
"The locations of some of Iran's military installations in Syria, including some within 30 miles of Israeli territory in the Golan Heights, may be motivated more by Tehran's desire to provoke an Islamic end-of-the-world cataclysm than for strategic value, contends an expert on Shiite religious dogma.
Ryan Mauro of the Clarion Project argues the bases near Israel don't pose an imminent threat of a conventional military strike or even an asymmetrical attack. But he said the motivation is rather a desire to fulfill Shia prophecy of a showdown with the Jewish state that Iran's religious leadership believes will prompt the coming of a messianic figure, or "Mahdi."
Iran has frequently stated its desire to destroy Israel, claiming the Jewish state is the focus of its nuclear and long-range missile program. Iran has also funneled millions of dollars into proxy enemies of Israel.
There are now some 13 Iranian military installations in Syria – some manned by Hezbollah terrorists and others by Iranian Revolutionary Guard forces.
"This isn't normal competition between hostile powers; this isn't even the normal Iranian sponsorship of terrorism or attempts to expand their military presence," Mauro said in a recent television interview. "To the Iranian regime this is the fulfillment of prophecy."
Islam
Saudi Arabia's crown prince calls Iran's supreme leader 'new Hitler' of the Middle East 11/24/17  There is no doubt that this tension between Iran and Saudi Arabia is going to end in a massive Shiite/Sunni civil war. Iran is on a world conquest agenda and Saudi Arabia is in the way. Iran needs to defeat Saudi Arabia to gain control of the Muslim world. There is no turning back for Iran.
No matter who wins, the ultimate goal is the destruction of Israel and to make Jerusalem the capital of a world caliphate! In the end, Jerusalem is the objective.
Jerusalem will be the end of Islam. God is going to break the Muslims' back over Jerusalem!
Zechariah 12:3  And in that day will I make Jerusalem a burdensome stone for all people: all that burden themselves with it shall be cut in pieces, though all the people of the earth be gathered together against it.

"Amid his sweeping cultural reforms and systematic purges from the royal family, Saudi Arabia's crown prince this week called Iran's supreme leader the "new Hitler of the Middle East," comments that are sure to ratchet up the conflict between the two rival Muslim powers.
Saudi Crown Prince Mohammed bin Salman made the statements about Iran's Supreme Leader Ayatollah Ali Khamenei in an interview with The New York Times that was published Thursday. Salman told The Times that Iran's efforts to expand "needed to be confronted."
The prince, 32, who is expected to succeed his father, King Salman bin Abdulaziz, 81, compared Iran and Saudi Arabia's power struggle in the region to those fighting for Europe in World War II."
Hard Left/ American Politics
US State Department Admits Plans To Meddle In Hungary's Democracy 11/26/17  Treasonous elements within the State Department are working to create a One-world government and overthrow the US government to join the new world order. This is treason, and the government needs to be cleansed of this element.
President Trump must work to clean this element out of the government.
1 Thessalonians 1:10  And to wait for his Son from heaven, whom he raised from the dead, even Jesus, which delivered us from the wrath to come.

"According to The Gateway Pundit, Rex Tillerson State Department is spending over $700,000 to defeat PM Orban in Hungary.
The deep state is vehemently opposed to Orban's nation statism…his conservatism and his stance against open borders. For the neo-liberal cabal under the watchful eye of George Soros, Orban must go.
In his speech accepting his party's endorsement, Orban said he was fighting against "globalist" views that threaten the EU's Christian nations and their moral foundations, for which he blamed Soros.
"Some countries in Europe decided to transcend Christianity and their own national character," he said. "They want to step into a post-Christian, post-national era."
"To execute Soros's plan they want to root out governments which represent national interests around Europe, and that includes us," he said. "They act like Soviet agitprop agents once did. We old war-horses know them by their smell."
World War 3/ North Korea/ China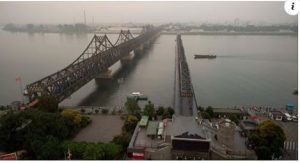 China closing main road connection with North Korea 11/26/17  China just closed the main road into North Korea. This will greatly hurt North Korea because it will stop trade. This will accelerate the collapse of the North Korean economy and force it toward war. I am really surprised that China did this because it is to China's advantage to have NK strong for war against the US.
" China is temporarily closing its main road connection with North Korea, an official said Friday.
Foreign ministry spokesman Geng Shuang said the China-North Korea Friendship Bridge across the Yalu River at the Chinese city of Dandong will be closed while North Korea repairs the approach road on its side. Geng said that "after the maintenance, the bridge will reopen for passage," but gave no date for the reopening or other details.
The bridge closure comes after state-owned airline Air China suspended flights Tuesday between Beijing and North Korea due to a lack of demand, deepening the North's isolation amid mounting U.N. sanctions.
Beijing is North Korea's only significant ally but has grown increasingly frustrated over its nuclear and missile tests that have brought a threat of war and chaos to China's northeastern border."
Revelation 22:20  He which testifieth these things saith, Surely I come quickly. Amen. Even so, come, Lord Jesus.