TRUMP UNLEASHES: It's Time to "Turn the Tables" and Bring Justice to People Who Have Committed Serious Crimes… Spying or Treason
Verse of the Day
2 Chronicles 7:14 If my people, which are called by my name, shall humble themselves, and pray, and seek my face, and turn from their wicked ways; then will I hear from heaven, and will forgive their sin, and will heal their land.
Commentary
The President has declared war on the Deep State swamp. These criminals are not going to roll over and surrender. They will throw everything they have to stop the President and keep out of jail. This is going to get very ugly right NOW! You can't sit this one out because the deep state, demon-dems hate you and everything you stand for. It is like the nation is broken.
The demon-dems with reprobate minds will rise up and in certain states like California, New York, Vermont and others they are in total control. Within these states, it will get real ugly for believers. Remember, the governor of NY already told people like us to leave the state, because of our values! He will act on his hatred, if the time comes.
Depending on the reaction from the demon-dems, we could be looking at a civil war that ends America was we know it.
Intense prayer is needed right NOW! I offer this prayer every Saturday at 9:00 PM EST, live on FaceBook. We need revival for survival.
May the Holy God of Israel bless and protect you.
Ephesians 6:12 For we wrestle not against flesh and blood, but against principalities, against powers, against the rulers of the darkness of this world, against spiritual wickedness in high places. (13) Wherefore take unto you the whole armour of God, that ye may be able to withstand in the evil day, and having done all, to stand.
Urgent!! Battle Stations All Hands on Deck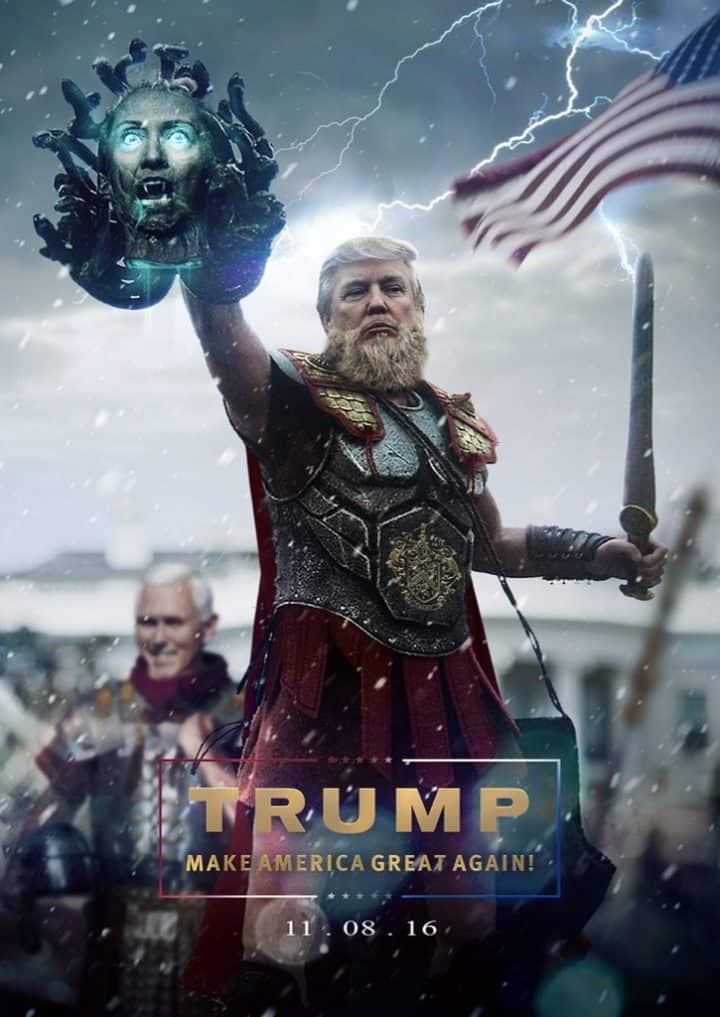 "TRUMP UNLEASHES: It's Time to "Turn the Tables" and Bring Justice to People Who Have Committed Serious Crimes… Spying or Treason"
"President Trump unleashed on the Deep State Friday afternoon and said it's time to "turn the tables and bring justice to some very sick and dangerous people."

Earlier Friday, President Trump went off on the garbage Mueller report, calling some of the tales in the report "bullshit." "This was an Illegally Started Hoax that never should have happened," Trump tweeted Friday morning.

Later Friday, President Trump continued his fury and fired off a tweet that set the media ablaze. It's go time, says Trump.

TRUMP: "…big, fat, waste of time, energy and money – $30,000,000 to be exact. It is now finally time to turn the tables and bring justice to some very sick and dangerous people who have committed very serious crimes, perhaps even Spying or Treason. This should never happen again!"
President Trump vs Deep State
The Mueller Investigation
Although, the President was cleared of any Russian collusion the deep state is not going to stop. As the President moves to prosecute the Obama/Clinton Crime Cartel (CCC), the fight will become vicious and maybe to the point of armed rebellion.
This investigation of swamp is going to be massive with many politicians drawn into it. If they can generate armed resistance, I believe they will try it. Watch how desperate they become when the indictments start! I can see Obama and Hillary actually calling for rebellion. They are not going down easily and out of desperation, it is easy to see them calling for rebellion. The Hard Left now is so delusional, it is easy to see an uprising.
As this process of draining the swamp starts, I'll keep you posted with crucial information. What exciting times we live in as the Lord arises in judgment over the wicked!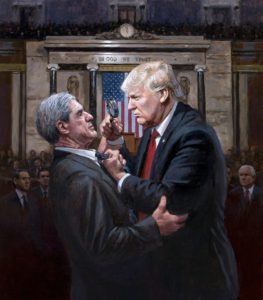 Dem Party Civil War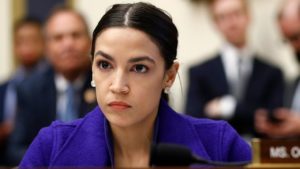 "Dozens of Dems vote 95 percent of time with AOC despite Pelosi's claim that bloc is 'like five people'" The Democrat Party since FDR is dying before our eyes. The dems don't realize it, but they are being replaced by a Communist – Muslim coalition. This is happening so fast the dems don't believe it.
This collapse is accelerating as the new breed are pouring out of colleges into the dem ranks and voting.
I think the next election might see a huge shift of not crazed dems into the Republican Party.
These new dems are just like the Hard Left in Europe. Of course, this means they hate Israel and will turn on the Jews!
Titus 2:13 Looking for that blessed hope, and the glorious appearing of the great God and our Saviour Jesus Christ;

"Nearly 70 Democrats have been voting in tandem with Rep. Alexandria Ocasio-Cortez despite House Speaker Nancy Pelosi's scoffing that the far-left Democratic wing was only "like five people."

Pelosi downplayed the influence of the new-wave progressives, particularly Ocasio-Cortez, who pushed the party leftwards, during an interview with CBS News' Lesley Stahl on "60 Minutes," saying that despite the noise, the party is still largely centrist and rejects socialism "as an economic system."

"You have these wings, AOC and her group on one side," Stahl told Pelosi, to which the 79-year-old replied: "That's like five people."
Anti Life Manifesting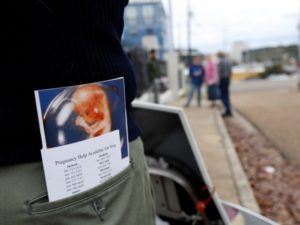 "Tennessee Faith Leaders Write Letter Supporting Abortion" The Lord is smoking out this rogues gallery of apostates for everyone to see. Their wicked hearts now are exposed to show they are reprobates hiding in religion.
Psalm 127:3 Lo, children are an heritage of the LORD: and the fruit of the womb is his reward.

"In the letter, the religious leaders declare their opposition to the heartbeat bill as well as "all attempts to criminalize and restrict abortion access."

Such a law would make legislators into the decision-makers, rather than medical professionals and "pregnant people," the letter states.

The letter was signed by pastors and other religious leaders and activists, including Christians, Muslims, Jews, Buddhists, Unitarian Universalists, and a pagan priestess. Among the Christians, the Methodist, Presbyterian, Baptist, Lutheran, United Church of Christ, African Methodist Episcopal, Catholic, Episcopal, Brethren, Seventh Day Adventist, Anglican, and Nazarene were represented among the signatories."
Pro Life in America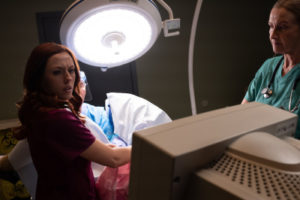 94 abortion workers seek help to leave industry after watching 'Unplanned'" This is great news and I hope abortion centers will close because so many workers quit!
Proverbs 6:16 These six things doth the LORD hate: yea, seven are an abomination unto him: A proud look, a lying tongue, and hands that shed innocent blood, An heart that deviseth wicked imaginations, feet that be swift in running to mischief,

"Chuck Konzelman, writer and director of "Unplanned," a film about Planned Parenthood clinic director-turned pro-life advocate Abby Johnson, revealed Wednesday during a congressional testimony that 94 clinic workers have come forward after watching the movie to seek help leaving their jobs.

Konzelman, who spoke before the Senate Subcommittee on the Constitution, revealed that since the film's release on March 29, these workers approached Johnson's nonprofit, And Then There Were None, and have indicated an intent to change their lives."
Abba Father's International Fellowship – Pakistan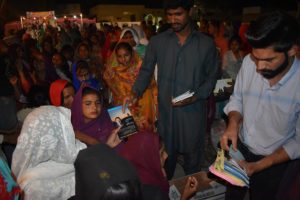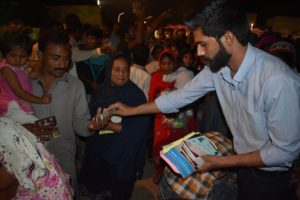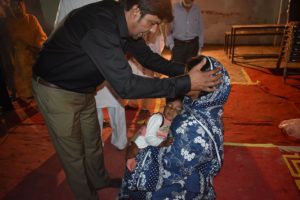 Revelation 22:20 He which testifieth these things saith, Surely I come quickly. Amen. Even so, come, Lord Jesus.
If you like our ministry, please consider making a donation to keep us going.
May the Holy God of Israel

bless you