Trump warns North Korea threats 'will be met with fire and fury'
Verse of the Day
Revelation 16:16  And he gathered them together into a place called in the Hebrew tongue Armageddon.

Commentary
The rhetoric now has reached the level of immanent war. One wrong move could ignite the war which will be known as WW3 and the fuse will be lit to Armageddon. This war is not Armageddon, but it will set the stage for all the end time prophecy. This is going to be a world war with fighting in Asia, Europe and the Middle East. It is right on top of us.

I am going to have regular prayer for intersession of what is coming. The Lord could put the war on hold but for how long. We are out of time.
May the Holy God of Israel bless and protect you.
Joel 1:14,15 Sanctify ye a fast, call a solemn assembly, gather the elders and all the inhabitants of the land into the house of the LORD your God, and cry unto the LORD, Alas for the day! for the day of the LORD is at hand, and as a destruction from the Almighty shall it come.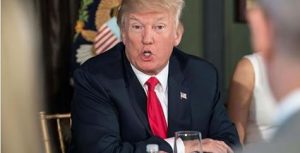 Trump warns North Korea threats 'will be met with fire and fury' 08/08/17
"President Donald Trump on Tuesday warned North Korea about facing "fire and fury" if the isolated nation makes more threats to the United States.
"North Korea best not make any more threats to the United States," Trump told reporters, speaking slowly and deliberately with his arms crossed in front of him. "They will be met with fire and fury like the world has never seen. He has been very threatening … and as I said they will be met with fire, fury and frankly power, the likes of which this world has never seen before."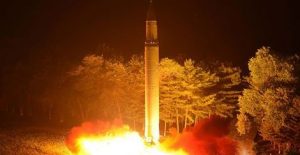 North Korea now making missile-ready nuclear weapons, U.S. analysts say 08/08/17  Pay no attention to China going along with sanctions against NK, because NK is a surrogate of China. The Chinese have everything to gain with a war between NK and the USA. It appears that the war is now very, very close as NK is putting the finishing touches on its missile and nuclear weapons programs.
This is going to be a vicious bloody war with millions upon millions dying. If NK can get its nukes to America, Kim Jong Un will send them. This is as serious as it can get!
Remember, the West Coast American cites are wicked, and God judges cities like these with fire, which nuclear weapons are! As the war approaches, where is the American church? Is the American church living in reality, or is it also in a delusion like the Hard Left? California is lost to sin and now are nuclear weapons being pointed at us to burn the cities?
Isaiah 1:4-7  Ah sinful nation, a people laden with iniquity, a seed of evildoers, children that are corrupters: they have forsaken the LORD, they have provoked the Holy One of Israel unto anger, they are gone away backward. (5) Why should ye be stricken any more? ye will revolt more and more: the whole head is sick, and the whole heart faint. (6) From the sole of the foot even unto the head there is no soundness in it; but wounds, and bruises, and putrifying sores: they have not been closed, neither bound up, neither mollified with ointment. (7) Your country is desolate, your cities are burned with fire: your land, strangers devour it in your presence, and it is desolate, as overthrown by strangers.

"North Korea has successfully produced a miniaturized nuclear warhead that can fit inside its missiles, crossing a key threshold on the path to becoming a full-fledged nuclear power, U.S. intelligence officials have concluded in a confidential assessment.
The new analysis completed last month by the Defense Intelligence Agency comes on the heels of another intelligence assessment that sharply raises the official estimate for the total number of bombs in the communist country's atomic arsenal. The U.S. calculated last month that up to 60 nuclear weapons are now controlled by North Korean leader Kim Jong Un. Some independent experts believe the number of bombs is much smaller.
The findings are likely to deepen concerns about an evolving North Korean military threat that appears to be advancing far more rapidly than many experts had predicted. U.S. officials last month concluded that Pyongyang is also outpacing expectations in its effort to build an intercontinental ballistic missile capable of striking cities on the American mainland."
Jerusalem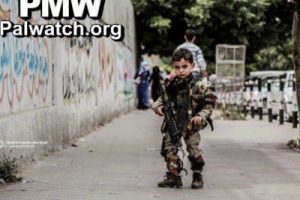 WATCH: Hamas Summer Camp Teaches Children to Storm Temple Mount and Murder 'Zionist Pigs' 08/08/17  With training like this for the Palestinian children, it is easy to see why the all-out war is coming with Israel. The Palestinians do not survive this war.
Obadiah 1:18  And the house of Jacob shall be a fire, and the house of Joseph a flame, and the house of Esau for stubble, and they shall kindle in them, and devour them; and there shall not be any remaining of the house of Esau; for the LORD hath spoken it.

"Several of the "worshipers" chant in unison,
"We want to liberate Al Aqsa," while some children pretend to hurl rocks at Israeli border guards and shout "Allahu Akbar." At the same time, another Muslim "stabs" one of the "border guards" before pretending to be shot dead.
The narrator's voice can be heard declaring, "One martyr has fallen while carrying out a stabbing operation" after "killing one of the Zionist pigs."
A "riot" ensues with "police" throwing "tear gas" as the narrator announces "another martyr has fallen." Children dressed up as terrorists from Hamas' armed wing, the Izz ad-Din al-Qassam Brigades, destroy the metal detectors. The child "rioters" chant, "With our souls and our blood we will redeem you, O Al Aqsa," repeating a slogan often used by actual rioters.
The "terrorists," having blown up the metal detectors, then shoot rounds of gunfire in the air as they storm the Temple Mount with the announcer saying, "The mujahideen [holy warriors] are confronting the Zionist pigs and wiping them out."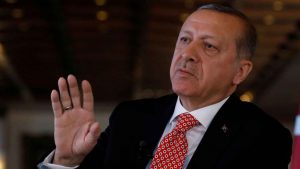 ERDOGAN'S Genocidal Incitement: Funding Palestinian Jew-hatred 08/08/17  I am watching him very closely because he wants to recreate the Ottoman Empire with control over Jerusalem. In the coming all-out war with Israel, he might play a major role in leading the Muslims to try and take Jerusalem. That will fail and lead to the destruction of Islam.
Zechariah 12:6  In that day will I make the governors of Judah like an hearth of fire among the wood, and like a torch of fire in a sheaf; and they shall devour all the people round about, on the right hand and on the left: and Jerusalem shall be inhabited again in her own place, even in Jerusalem.

"Jerusalem's mayor, Nir Barkat, went even further in responding to Erdogan's charges saying that, "Turkey ruled Jerusalem for 400 years under the Ottoman Empire. It is surprising that Erdogan, who leads a state that occupied Jerusalem for 400 years, wants to preach to us about how to manage our city. Unlike, during the Turkish occupation, Jerusalem under Israeli sovereignty is a flourishing, open, and free city that allows freedom of religion and worship for all. In recent years, record numbers of Muslims have visited the Temple Mount and held prayers, exercising their absolute freedom of religion under Israeli sovereignty."
Barkat added, "The connection of the Jewish people to Jerusalem dates back more than 3,000 years. Jerusalem is and will remain, our eternal united capital forever. In every corner of the city, we see Jewish roots – from the time of the First and Second Temple to the Muslim period and the Ottoman conquest."
Hard Left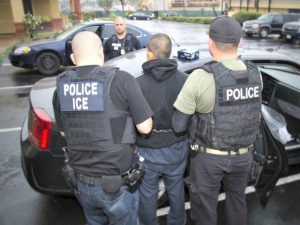 Sanctuary City Objects to Arrest of Accused Illegal Alien Child Molester 08/08/17  Entire sections of California are now under the complete control of reprobate-minded officials. They are under the judgment of God, and this is why they think and act like this. They are judged, and think what they are doing is wonderful, while we can see the horrors of what the think and how they act.
This judgment is for the destruction of the State, and maybe America along with it. They will make decision after decision like this until they are destroyed. This is the final phase of God's judgment. When people are given over to a reprobate mind, it is the end.
Romans 1:28-31  And even as they did not like to retain God in their knowledge, God gave them over to a reprobate mind, to do those things which are not convenient; Being filled with all unrighteousness, fornication, wickedness, covetousness, maliciousness; full of envy, murder, debate, deceit, malignity; whisperers, Backbiters, haters of God, despiteful, proud, boasters, inventors of evil things, disobedient to parents, Without understanding, covenantbreakers, without natural affection, implacable, unmerciful:

"The arrest took place during an operation by ICE officers who were carrying out an enforcement operation targeting another individual in an unrelated case, said ICE Spokesman Jason Schwab. They determined that both men were in the country illegally and detained them. Salgado was arrested earlier this year by local authorities on a felony charge involving lewd and lascivious acts with a minor, Schwab said. Prior to his recent arrest by ICE agents, Salgado had not been previously encountered by federal authorities. In the case of Valenzuela, the Mexican national was previously deported three times and had one conviction of driving under the influence. Both men remain in federal custody.
Soon after the arrest, Hayward officials issued a statement expressing their concern over federal immigration arrests in the city. According to their statement, the circumstances leading to the arrest "are concerning because of the potential impact on the trust our officers and local government seek to maintain with all members of our community."
According to city officials, local law enforcement personnel are not allowed to cooperate with federal authorities in the enforcement of immigration law: As a matter of policy, HPD and the City of Hayward employees do not seek to learn the immigration status of people with whom they come into contact in the course of providing law enforcement and other public services. No HPD officer or Hayward city employee may assist federal officials in the enforcement of U.S immigration laws. We are committed to equal treatment of all of our residents regardless of immigration status."
Hard Left/ Islam
Muslim firebrand urges armed uprising against U.S. 'oppressors' 08/09/17  Notice how this terrorist fits so well in the Hard Left college environment and freely talks about armed rebellion against America.
The more a person hates America, the greater platform the Hard Left will give them to promote that hatred. How can the nation exist with the Hard Left in control when this mind is the most destructive force on earth? It is even worse than Islam!
Psalm 9:16  The LORD is known by the judgment which he executeth: the wicked is snared in the work of his own hands.

"Muslim agitator Sekou Odinga spoke recently at the John Jay College of Criminal Justice at City University of New York, a place where students presumably go to learn about American law and order based on the U.S. Constitution.
But Odinga brought another message. The community organizer received applause at several points during his speech titled "Minorities and immigrant communities in the U.S. have a right to armed struggle and self-determination."
Sekou Odinga, seen here with his wife, served 30 years in prison for trying to murder six New York police officers. He was released in November 2016 and now works as a community organizer.
Odinga, born Nathanial Burns, joined the Black Panthers in the 1960s and later the Black Liberation Army. He was convicted in a 1984 trial of attempted murder of six police officers related to his role in the deadly Brinks Armored Car robbery in New York. He was released from federal prison in November 2014 after serving 30 years of a 40-year federal and 50-year state sentence.
The Marxist newspaper Workers World published an article in February 2015 celebrating Odinga's release, stating: "He was unjustly framed on six counts of attempted murder of police for 'fighting for the freedom of Black people and the building of the Republic of New Africa.'"
Islam
Imam Who Called for Annihilation of All Jews Is in Fact Routine 08/08/17  All Muslims know the Hadiths about allah calling for the killing of the Jews. It was shocking to so many of those that are ignorant of Islam, but what was preached was real Islam.
Islam is the scourge of the earth, and I believe that God is going to put an end to it over Jerusalem. The day is coming when the Muslims try to destroy Israel and take Jerusalem. At this time, the Lord will break the back of Islam, so it is no longer a viable religion.
"In fact, many prominent Islamic scholars argue that even if the current Israeli-Palestinian conflict did not exist, hating Jews would remain an Islamic duty.
In short, what the Egyptian-American imam repeated is simply what he learned at Al-Azhar University in Cairo. The US should look more in depth at what Al-Azhar teaches, before it allows more Azhar graduates to spread their radical ideology."
On July 21, 2017, Imam Ammar Shahin, in a sermon at Davis Mosque in California, called for the annihilation of all Jewish people. He used a hadith (record of the traditions or sayings of the Prophet Muhammad) that quoted the prophet Mohammed:
"The last hour won't come before the Muslims would fight the Jews and the Muslims will kill them so Jews would hide behind rocks and trees. Then the rocks and trees would call: Oh Muslim, oh servant of God! There is a Jew behind me, come and kill him, except the "gharqad" tree, it is of Jews' trees."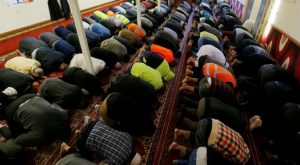 When It Comes to Islam, Logic Is Put in Reverse 08/07/17  This is a great article showing just how demented the Hard Left mind is when it comes to dealing with truth and reality.
There are so many people who think like this now, that we can see how satan is the unifying force behind their thinking and actions. They are now acting in one accord when it comes to Islam, and satan has a goal with the Muslims. This goal is destruction of the Western world and Israel.
Proverbs 28:1  The wicked flee when no man pursueth: but the righteous are bold as a lion.

"As reported on News.com.au, "A local council has banned the construction of a synagogue in Bondi because it could be a terrorist target, in a shock move that religious leaders say has caved in to Islamic extremism and created a dangerous precedent."
Yes, the Jewish community was not allowed to build a new synagogue for fear that it would be targeted by radical Muslims. Talk about a reverse in logic.
The decision had been fought in the courts, but it was upheld this week, leading to outrage and dismay.
"Jewish leaders are shocked the decision appears to suggest they cannot freely practice their religion because they are the target of hate by Islamist extremists—and that the council has used their own risk assessment of the threat posed by IS against it."
Christian Apostasy
Hillary Clinton Considers Making Her Spirituality More Public: 'She'd Make a Great Pastor 08/07/17  I came across this headline several times thinking it was a joke. It turns out this is not a joke.
With all we know about her and her unrepentant sin, she would appeal to the Hard Left reprobate mind. Whatever is against God, she would preach. Whatever is sinful, she would promote! I think that the Hard Left would love her preaching.
2 Corinthians 11:14   And no marvel; for Satan himself is transformed into an angel of light. (15) Therefore it is no great thing if his ministers also be transformed as the ministers of righteousness; whose end shall be according to their works.

"Hillary Clinton has written a foreword for a book inspired by devotionals that pastor Bill Shillady prepared for her during the presidential campaign, and she is considering speaking out more on a topic she has long held private: religion.
"Hillary Clinton wants to preach," begins a piece in The Atlantic by Emma Green, relaying a comment from Shillady. Clinton has been discussing going into ministry, and Shillady thinks the former first lady could definitely do what he does.
"Given her depth of knowledge of the Bible and her experience of caring for people and loving people, she'd make a great pastor," Shillady said.
Newsweek's Kenneth Woodward also broached this topic when he revealed that Clinton talked "all the time" about becoming an ordained minister in the 1990s. She asked Woodward not to divulge her secret, however.
"It will make me seem much too pious," she said about considering ordination.
Green argues such an attitude "perfectly captures Clinton's long campaign to modulate—and sometimes obscure—expressions of her faith." But Shillady and others consider Clinton's faith central to her public service and blamed critics for obscuring her faith."
Evangelical leader calls Islamist-backing Christians heretics 08/07/17  This is the exact confrontation that is needed against the false teachers who stand with Islam against Israel. They must be confronted and exposed, so everyone can see the truth. False teachers can't be allowed to feel comfortable with their lies. I am so delighted that she did this!
2 Peter 2:1  But there were false prophets also among the people, even as there shall be false teachers among you, who privily shall bring in damnable heresies, even denying the Lord that bought them, and bring upon themselves swift destruction.

"A pro-Israel American evangelical activist has some harsh words for Christian leaders who sided with Islamists in the ongoing dispute over security concerns on the Temple Mount – claiming they "promote heresy."
"These so-called 'Heads of Churches in Jerusalem' are false prophets," Laurie Cardoza-Moore, a filmmaker and founder of Proclaiming Justice to the Nations. "Their words are in direct violation of the Torah, the prophets, the writings and the New Testament."
She was reacting to a declaration a week ago by a group of churches under the Latin Patriarchate of Jerusalem, which criticized Israel for new security precautions around the Temple Mount following a shooting attack by terrorists that killed two Israel Druze policemen. Israel temporarily installed metal detectors to screen Muslim worshippers attending the Mosque of Omar. Non-Muslim visitors to the Temple Mount already faced such screening.
The statement by the Christian leaders referred to the Temple Mount by the Islamic names – "Haram Ash Sharif" and "Al Aqsa," without any reference to the biblical connection to the site."

Ephesians 6:11-13  Put on the whole armour of God, that ye may be able to stand against the wiles of the devil. For we wrestle not against flesh and blood, but against principalities, against powers, against the rulers of the darkness of this world, against spiritual wickedness in high places. Wherefore take unto you the whole armour of God, that ye may be able to withstand in the evil day, and having done all, to stand.