Two More Clinton Foundation Witnesses Dead From "Arkanside"
                           Verse of the Day
 Luke 12:3  Therefore whatsoever ye have spoken in darkness shall be heard in the light; and that which ye have spoken in the ear in closets shall be proclaimed upon the housetops.
Commentary
 There is no doubt in my mind that somewhere within the Clinton machine is a "hit team." There are just too many deaths like this over a 25 year period for it all to be a coincidence!
I hope that while they are still alive that God will bring justice against them and expose all the corruption and murders they were involved in.
May the Holy God of Israel bless and protect you.
Revelation 22:20  He which testifieth these things saith, Surely I come quickly. Amen. Even so, come, Lord Jesus.
American Politics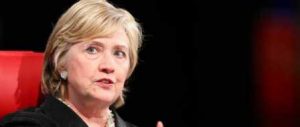 Clinton Foundation Witness Found Dead 07/17/17  For more information, see "The Clinton Body Count"
"Klaus Eberwein, a former Haitian government official who was expected to testify against alleged Clinton Foundation corruption and malpractice next week, has been found dead in Miami via gunshot wound to the head.
The death was ruled a suicide. Eberwein was 50 and reportedly told acquaintances he feared for his life for his fierce criticism of the Clinton Foundation.
Eberwein was due to appear next Tuesday before the Haitian Senate Ethics and Anti-Corruption Commission where he was widely expected to testify that the Clinton Foundation misappropriated Haiti earthquake donations from international donors."
Doubt Surfaces About 'Suicide' Claim of Clinton Foundation Investigator 07/17/17  Within two weeks, two people connected to the Clinton investigations have died of Arkanside! This malady is ALWAYS fatal without any witness as to what happened. Someday all of the Clintons' murders and crimes will come to light.
"A Wall Street analyst who spoke to Peter Smith the day before he reportedly committed suicide told the Daily Caller News Foundation there were no indications the Chicago businessman and anti-Clinton political investigator was about to take his life.
"He may have been a fantastic actor but I certainly didn't leave that phone call saying, 'oh shit, the guy's at the end of his rope,'" Charles Ortel, a Wall Street investment banker and market analyst, told The Daily Caller News Foundation's (TheDCNF) Investigative Group.
"This does not seem like a settled story. It made perfect sense to me he might have died of natural causes, but little chance he would have killed himself," Ortel said.
Ortel and Smith shared a common interest in the Clintons. Ortel has dug deeply into the financial operations of the Clinton Foundation. He first came to public attention in 2007 by exposing questionable accounting practices at General Electric.
Ortel has similarly expressed doubts about the circumstances of Seth Rich's murder — which police have concluded was a robbery gone wrong — commending those "who are trying to discover why so many people close to the last election have died along the way." The difference here is that Ortel knew Smith personally."
Pedophilia
60 Minutes on the Worldwide Pedophile Network. 07/17/17  This video (A MUST WATCH!) exposes the depth of a pedophile ring within the British government. Some top officials were implicated by this investigation. I know that the same thing is going on here in America. We need to pray that the Attorney General will allow law enforcement to break up these rings and put all of the criminals in jail. As the video states, they are being rooted out by "a new generation of political leaders."

American Politics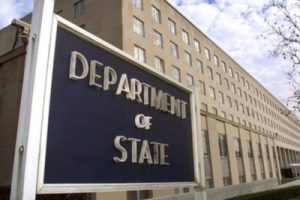 Trump Remaking State Dept to Reflect "America First," "DoS Officials Nervous 07/17/17  When thinking of the State Department: think Hillary and how they covered and lied for her. This rats' nest has to be cleaned out, and it appears that the President is on the way to doing it! The are vicious swamp creatures hidden in this swamp, so they are not going easy! It was a joy to read this article.
Ephesians 6:12  For we wrestle not against flesh and blood, but against principalities, against powers, against the rulers of the darkness of this world, against spiritual wickedness in high places.

"Past GOP presidents have also sought to cut the State Department down to size, and even current employees have acknowledged bureaucratic problems at Foggy Bottom.
But some former officials describe Trump's efforts as something unseen before — a war of sorts on the State Department that if carried out would leave it hobbling.
"My suspicion is that within the White House, particularly amongst the nationalist faction … that this seems to actually be a concerted effort to diminish the role of the State Department in U.S. foreign policy and hamper its abilities to pursue policies that would be considered overly globalist," said Stewart Patrick, who served on the policy planning staff at the State Department in the George W. Bush administration.
"They also don't see much use, frankly, in diplomacy," said Patrick, now a senior fellow at the Council on Foreign Relations.
The White House, which has sought to promote an "America First" policy at home and abroad, isn't worried about been perceived as taking unprecedented steps at the State Department."
American Politics/ Islam
House rejects proposal to study terrorist's use of Islamic doctrines, Muslim congressman celebrates 07/17/17  This is a great idea because how can we defeat Islamic terror if we don't know what it is and who are its leaders? The opposition hides behind freedom of religion, to which Americans are very sensitive. So, the Muslim terrorists are able to hide in Islam because America is unable to root them out!
Matthew 12:35  A good man out of the good treasure of the heart bringeth forth good things: and an evil man out of the evil treasure bringeth forth evil things.

"The House on Friday rejected a controversial GOP proposal identifying "Islamic religious doctrines, concepts or schools of thought" that could be used by terrorist groups — something opponents say is unconstitutional and will lead to the targeting of Muslims.
More than 20 centrist Republicans joined with Democrats to defeated the amendment, 208 to 217. Drafted by conservative Rep. Trent Franks (R-Ariz.), the proposal called for the Pentagon to identify Islamic leaders who preach peaceful beliefs versus those who espouse extremist views.
The amendment would require the Defense Department to conduct "strategic assessments of the use of violent or unorthodox Islamic religious doctrine to support extremist or terrorist messaging and justification."
The proposal requires the assessment to identify religious doctrines and concepts that extremists use to recruit potential terrorists, radicalize them and ultimately justify their heinous acts. It also asks Pentagon officials for "recommendations for identifying key thought leaders or proponents."
The proposal also requires the Pentagon to identify Islamic schools of thought that could be used to counter jihadist views, as well as leaders who are preaching these sorts of doctrines."
Jerusalem
Fatah Broadcasts Abbas' Incitement Call To 'Defend Al-Aqsa' From Jewish 'Defilement' 07/17/17  This is the type of incident which could trigger an all-out war in the Middle East. The terrorists are martyrs for the Muslims and this gives them courage to commit these acts! This might not be over yet; there could be more attacks on the way!
Remember, the Temple Mount is the flashpoint for the all-out Middle East war and possibly WW3. In the end, it all is heading toward Jerusalem!
Zechariah 12:6  In that day will I make the governors of Judah like an hearth of fire among the wood, and like a torch of fire in a sheaf; and they shall devour all the people round about, on the right hand and on the left: and Jerusalem shall be inhabited again in her own place, even in Jerusalem.

"In the aftermath of Friday's Temple Mount terror attack in which two Israeli policemen were killed by Arab-Israeli gunmen, Palestinian Authority President Mahmoud Abbas' ruling Fatah faction rebroadcast his 2014 call to stop the Jews from "defiling" Muslim holy sites by "any way whatsoever."
"We must all carry out Ribat [religious war] in the Al-Aqsa Mosque," Abbas said in the video posted on Fatah's official Facebook page on Saturday and translated by Palestinian Media Watch. "We have to prevent them, in any way whatsoever, from entering the Sanctuary."
"They have no right to enter it. They have no right to defile it. We must prevent them. Let us stand before them with chests bared to protect our holy places," he added."
As

Great Britain Has Done to Israel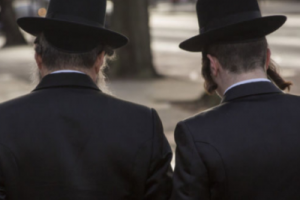 British Jews 'Betrayed' by Courts, Cops as Anti-Semitic Hate Crimes Soar 07/17/17  This is happening all over Europe where the Muslims are pouring into the nations. I believe that the Lord is going to use pressure from the both the Muslims and the Jew-hating Europeans to drive the Jews out of Europe and Israel. He wants them back in Israel to fulfill his prophetic word.
I think that the vast amount of Jews are about to leave Europe. When war breaks out between the Israelis and the Muslim nations, the Muslims in Europe will riot against the Jews and try to kill them. This will drive the majority of Jews out of Europe and back to Israel.
Jeremiah 16:15-16  But, The LORD liveth, that brought up the children of Israel from the land of the north, and from all the lands whither he had driven them: and I will bring them again into their land that I gave unto their fathers. (16) Behold, I will send for many fishers, saith the LORD, and they shall fish them; and after will I send for many hunters, and they shall hunt them from every mountain, and from every hill, and out of the holes of the rocks.

"The level of anti-Semitic hate crimes committed against the Jewish community in Britain has spiked to such a level that alarmed researchers are suggesting police and court officials are actually turning blind eyes toward Jews.
Suspected hate crimes against Jews in Britain rose by 15 percent in 2016, over the level seen in 2015. By the numbers, that means 1,078 hate offenses against Jews were recorded by police in 2016, compared to 938 in 2015 and 746 in 2014.
But the number of those complaints that actually resulted in charges in 2016 was almost 31 percent lower than in 2015. Charges were only brought in 83 of the cases — 83 of 1,078.
And the big coincidence? All these blind eyes come as the United Kingdom is experiencing a massive influx of Muslim migrancy, and a government call for toleration of the new Islam demographic."
Christianity
More Than 100 Christians Arrested This Month in Government Sting 0717/17  What is very interesting is that the Evangelicals were identified as a threat to the nation but the dead churches like the Lutheran and Catholic were not! This is right on the heels of the Pope attacking the real churches in America! The dead churches are part of the world system, so the world leaves them alone, since they are no threat!
1 John 4:5-6  They are of the world: therefore speak they of the world, and the world heareth them. We are of God: he that knoweth God heareth us; he that is not of God heareth not us. Hereby know we the spirit of truth, and the spirit of error.

"The Eritrean government had a close relationship with the Orthodox Church, and the number of Christians leaving the Orthodox Church to join evangelicals was starting to grow too quickly. New laws were passed. Lutheran, Catholic and Orthodox churches were allowed to remain, and Islam remained virtually untouched, but evangelical churches were shut down and forced to register.
But that's easier said than done, since much of the persecution against evangelicals hasn't been officially viewed as cracking down on the church. "They'd say, 'It's more for political reasons, it's not for religion.'"
"Christians started to meet in homes, but the government got wise to that and began arresting the evangelicals in church homes," Musselman said. "They'd go to an evangelical wedding and arrest the bride and groom, and at one point, there were thousands of Christians in shipping containers and military prisons all over the country."

Psalm 9:17  The Lord is known by the judgment which he executeth: the wicked is snared in the work of his own hands.