UK: Trans 'Man' and 'Non-Binary' Partner Give Birth Using 'Female' Sperm Donor
Verse of the Day
Genesis 1:26  And God said, Let us make man in our image, after our likeness:
Commentary
My head is spinning to try and figure out who is doing what! This is total confusion and the result of denying God made us male and female! This is a dream come true to the reprobate mind! What a mockery of God creating us male an female!

May the Holy God of Israel bless and protect you.
Genesis 1:27  So God created man in his own image, in the image of God created he him; male and female created he them. 
UTTER TOTAL CONFUSION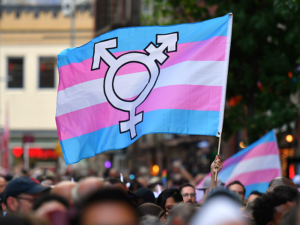 "UK: Trans 'Man' and 'Non-Binary' Partner Give Birth Using 'Female' Sperm Donor"
"A female-to-male trans man and their "non-binary" partner have had a baby in Brighton, England — assisted by a trans doctor and a female-to-male trans woman sperm donor.

39-year-old Reuben Sharpe, who began living as a man twelve years ago, gave birth to a child described by the left-wing Mirror as a "miracle baby" in "Britain's most modern family" after two rounds of fertility treatment.

28-year-old Jay, Sharpe's partner, was born a woman but has had a double mastectomy and now identifies as "non-binary", so the pair had to inseminate Sharpe using donor sperm — which was provided by a trans woman who had retained their male sexual organs."
HARD LEFT ATTACK ON JEWS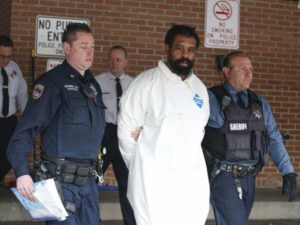 "Suspect Arrested, Drenched in Blood, in Hanukkah Machete Attack" When this was first reported, some Hard Left immediately blamed while nationalist! The attacker is black, and it is going to be very interesting finding out the motive for the attack! Because he is not a white nationalist, I don't expect too much coverage of this incident.
"The suspect in a machete attack Saturday night in which five Jews were wounded at a Hanukkah party in Monsey, New York, has been identified as Grafton Thomas, 38.

He was arrested in Harlem by New York Police Department (NYPD) officers and "was found with blood all over his clothing and a strong smell of bleach in the car, like he was trying to destroy evidence," according to Rockland County Assistant District Attorney Michael Dugandzic.

The attack occurred at a rabbi's house in the religious community — the latest attack on Orthodox Jews near New York City. New York City Mayor Bill de Blasio has come under increasing criticism for the attacks, especially after several suspects in recent violent antisemitic attacks were released as courts have rushed to comply with the state's new "bail reform" legislation, which is supported by the de Blasio administration, and which takes full effect Jan 1."
HARD LEFT TURNING AGAINST JEWS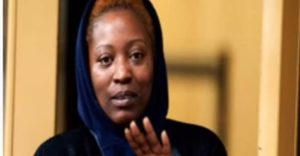 "DeBlasio's New York City: Suspect Released Without Bail After Shocking Attacks on Three Jewish Women" If a white person did this to blacks, he would be held without bail. They would never allow an attacker of Muslims off like this. We clearly can see the direction of the demon-dems towards the Jewish people.
"Saturday night's brutal stabbings in Monsey were just the latest in a spree of anti-Semitic attacks in New York City. There were at least eight anti-Semitic attacks in New York City just last week.

On Saturday Tiffany Harris was released without bail after punching and cursing at three Orthodox women, ages 22, 26 and 31, in Crown Heights, Brooklyn at dawn the day before. Harris was screaming, "F*** you, Jews!" during her assault on the women."
KORAN AND THE JEWS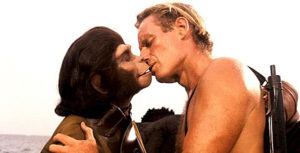 "U.S. imam claims Allah turned Jews into apes This is a very interesting article because it brings to light a teaching from the Koran about the Jews. The Muslims try to hide things like this, nonetheless it is in the Koran and other writings.
"An influential Muslim imam in Washington state declared in a sermon that Allah was so angry with the Jews of a certain village that he turned them into apes. The anti-Semitic diatribe was delivered by Mohamad Joban of the Masjid Ar-Rahmah in Redmond, Washington.

The Jews, he explained, "were transformed into apes by Allah for having rebelled against him by setting fishing nets on Friday, before the Sabbath, and collecting the fish on Sunday."

He said the story was never exposed because the Jews cover up bad stories about themselves and always pretend to be pious."
VIOLENCE IN CHURCH STOPPED
"Good Guy with a Gun Shoots Alleged Texas Church Shooter" The bad news is two people died and some were wounded. The good news it appears he only got off one shot from the shot gun, until armed people in the church and shot and killed him.
This would have been a slaughter is no one was armed in the church. Every church in America needs to be armed. There is no excuse for not protecting the people in the church.
I watched the video and it is very graphic, but I recommend watching it.
"A good guy with a gun shot an alleged church shooter in White Settlement, Texas, Sunday morning.

DFW.CBS Local reports that the alleged gunman entered the church, walked up toward the front, and opened fire just before 10 a.m. A church member who serves on the church security shot the alleged gunman."
HARD LEFT SCHOOLS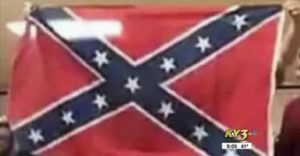 "LGBT flags handed out at school, kids rebel and raise Confederate flag" The way the Hard Left feels about the Confederate flag is the way I feel about the homosexual flag. It is insulting! With the homosexual flag being handed out in school, we really need to keep our children from these reprobate controlled schools.
"A pro-LGBT stunt at a Missouri high school backfired recently when students responded by hoisting the rebel flag.

A student at West Plains High School first handed out small pro-LGBT rainbow flags on Dec. 9, according to KY3. It didn't take long for other students to rebel. The next day, a group of rebellious students raised a Confederate flag in the school's lunchroom, the outlet reported."
DOES AG BARR HAVE EYES ON SOROS!!!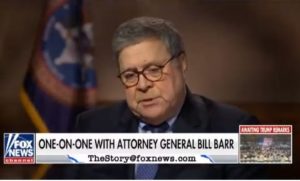 "HUGE! AG Bill Barr Calls Out George Soros For Subverting Legal System and Causing "Increase in Violent Crime and More Victims" Through Targeting District Attorney Races" He has to be one of the most evil men on earth. Whatever is evil to destroy nations, he supports. This would be a dream come true, if he was prep walked out of court into prison!
I wonder if the trial of these deep state criminals will have to be a military tribunal?
"Far left billionaire George Soros has been systematically targeting district attorney races throughout the United States. Many of his backed candidates have won their races and are causing havoc across the country.

This week US Attorney General Bill Barr spoke with Martha MacCallum on FOX News. Bill Barr called out George Soros for subverting the legal system in the US and creating more crime and violence. Attorney Bill Barr is right! Soros-backed District Attorneys are causing mayhem across the US:"
DREDGING THE DC SWAMP!!!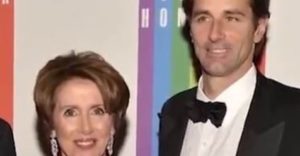 "Any Answers, Nancy?" – President Trump Continues to Rip Nancy Pelosi Over her Son's Shady Business Dealings" This is so good. The President is exposing this shady DC corruption as the Swamp tries to destroy him! His is exposing corruption that NO other politician would do because there is no doubt that many Republicans are doing the same thing!
Will AG Barr prosecute all of this? We can only pray that he will.
"President Trump hit the Bidens and Pelosi families Friday night in one tweet! President Trump shined light on Paul Pelosi's shady dealings with Ukraine! Trump linked to an OAN video of Paul Pelosi's shady deal with Ukrainian energy companies."
Prophecy Update
If you like our ministry, please consider making a donation to keep us going. May the Holy God of Israel bless you!
Revelation 22:20 He which testifieth these things saith, Surely I come quickly. Amen. Even so, come, Lord Jesus.