UPDATE: Brochure, Jesus Christ Came to Heal the Brokenhearted
Luke 4: 18…He hath sent me to heal the brokenhearted
Commentary
The New Brochure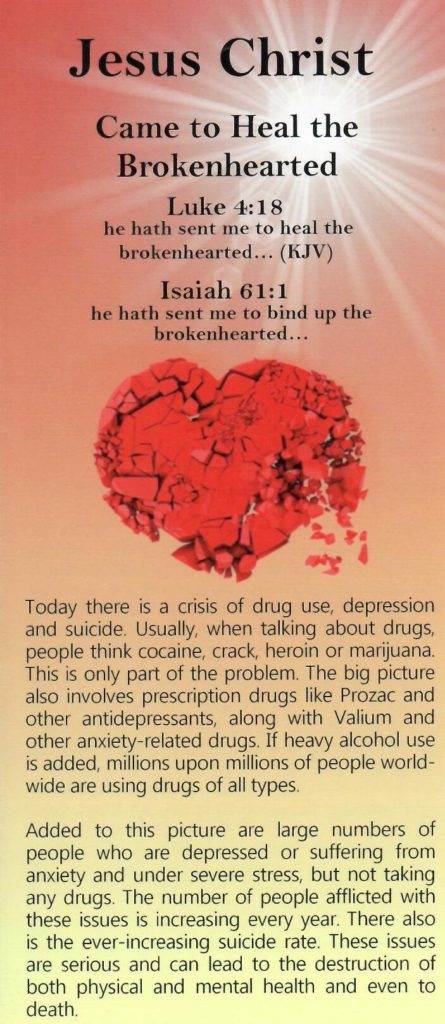 I just updated the brochure with a new cover and some very important information added. This brochure has gone viral across the world with millions upon millions printed and distributed.
What is so exciting is many people come to the Lord after reading it, including Imans!
If you want to read the brochure from a PDF or print it, to go Healing the Broken Heart brochure. You are free to print as many of the brochures you want. Please share the brochure because people are suffering from a broken heart which only Jesus Christ can heal. This brochure identifies a broken heart and how it is healed by Jesus Christ!

If you would like three hard copies, send me your mailing address at: [email protected]
Isaiah 61:1…he hath sent me to bind up the brokenhearted