URGENT: Progressive pagan 'Christians' declared war on real believers
Verse of the Day
Daniel 12:10 Many shall be purified, and made white, and tried; but the wicked shall do wickedly: and none of the wicked shall understand; but the wise shall understand.
Commentary
I can't say enough about this article.It is a must read. Please stop what you are doing and read it. The article puts meat on the bones of what I've been saying for a long time.
These people with reprobate minds hate God and loath us. Their goal is to destroy real Christianity. They will use violence, if needed, in attempt to destroy us. This is not far off in the future. It is NOW. We are one election away from the reprobates gaining power to attempt this. God clearly has warned us what is coming if there is not a revival for survival. We need an outpouring of the Holy Spirit: now!!!
Proverbs 1:23 Turn you at my reproof: behold, I will pour out my spirit unto you, I will make known my words unto you.
"Progressive pansexualist 'Christians' have declared war on orthodox believers" 11/28/2019 Please read the entire article and pass it on to everyone you know.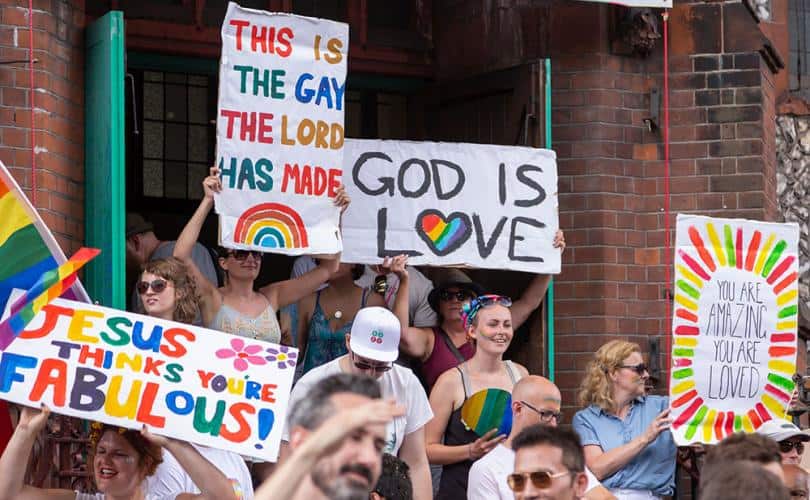 "It should be obvious by now that progressive pansexual "Christians" have only one goal – to destroy traditional Christianity and the churches that support it, declare they have won, and wave the rainbow flag of victory.

While they have never started or built churches, they have spent decades infiltrating and taking over orthodox parishes and turning them in the name of inclusion. Then they watch as the churches slowly wither and die.

This was the plan all along. Having their sexuality not merely approved but accepted and controlling the sexual agenda of the church was always their objective. Total capitulation and control."

"For too long, many Americans have misunderstood the goals of the LGBT community, particularly its activist leaders. The majority of Americans thought this movement was about winning acceptance and tolerance of gay Americans, something few people found objectionable. But that was never the goal. It was only an intermediary step. The goal was always about forcing Americans to celebrate and bow before the full and ever-expanding LGBT agenda while detaching America from its Judeo-Christian heritage and moral framework. The destruction of Christianity in society is the goal," wrote Fletch Daniels at American Thinker.

The Stonewall Riots were the opening secular salvos whose propaganda tactics were later adopted by church leaders like Louie Crew, who persuaded bishops like Spong and then the vast majority of bishops to go along. Resolution after resolution at one General Convention after another, first affirming fornication, then sodomy and then finally homosexual marriage has been their end goal. Victory was assured."
Revelation 22:20  He which testifieth these things saith, Surely I come quickly. Amen. Even so, come, Lord Jesus.