UT Austin Professor Under Fire for Defending Sex with Underage Boys
Verse of the Day
Romans 1:27 And likewise also the men, leaving the natural use of the woman, burned in their lust one toward another; men with men working that which is unseemly, and receiving in themselves that recompence of their error which was meet.
Commentary
This is the next step in the homosexual agenda. This is all part of softening the public to accept this lust that destroys young men. With the broken family and many boys without a father, enables these pedophiles to prey on them! You can see this coming a mile away!
Looking for the Blessed Hope, coming of the Jesus Christ for his believers.
Philippians 3:20  For our (citizenship) is in heaven; from whence also we look for the Saviour, the Lord Jesus Christ: 
HARD LEFT PEDOPHILIA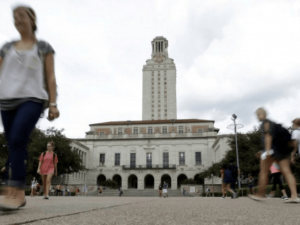 "UT Austin Professor Under Fire for Defending Sex with Underage Boys"
"Professor Thomas Hubbard of the University of Texas at Austin has come under fire from members of the community for his scholarly writing on the relationship between men and teenage boys. Some members of the community have even begun calling for Hubbard's termination.

According to a report by The College Fix, UT Austin Professor Thomas Hubbard has come under fire for a series of scholarly pieces that have defended relationships between older men and teenage boys."
HARD LEFT PSYCHIATRY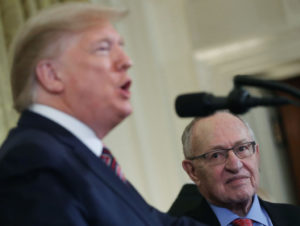 "Yale Psychiatrist Issues Diagnosis of "Psychotic" for Defending Constitutional Rights"
These are very dangerous people, and I think she speaks for a huge number of them. They are the hardest of the Hard Left in their thinking. They loathe real believers in the Lord and his word: therefore, I call them the Babylonians.
The Nazis and Soviets weaponized the Babylonians against anyone who dissented against them, and the demon-dems will do the same to us if they gain total power. Not accepting the Hard Left reprobate mind's thinking is to them like being criminally insane and must be crushed.
"Dr. Bandy Lee is literally claiming that we are mentally ill and our views should be considered symptoms of our illness, rather than as legitimate ideas.

Publicly offering "professional opinions" or diagnoses in the absence of a psychiatric examination, is a violation of psychiatric ethics and the rules of the American Psychiatric Association.

Dr. Lee has a history of such unethical conduct…. Her resort to diagnosis rather than dialogue is a symptom of a much larger problem that faces our divided nation — too many Americans are refusing to engage in reasoned dialogue with people with whom they disagree. Dr. Lee is part of that problem, not its solution."
WAR: IRAN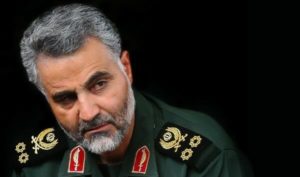 "Israeli analysts: Soleimani's death huge blow to Iran"
I think this is going to buy us some time before the big war comes. Soleimani's death is a huge blow that has thrown Iran into confusion, plus, they now have President Trump to deal with.
"Two top Israeli security analysts believe the death of Iranian general Qassem Soleimani in a U.S. drone strike was a significant blow to Iran's Islamic regime.

The Algemeiner, which covers the Middle East and Israel, reported the experts believe Tehran has little appetite for direct conflict with the United States.

Avi Melamed, the president and CEO of Inside the Middle East: Intelligence Perspectives, calling the killing of Soleimani "a shock wave that ripples through the Middle East" and "significantly disrupts Iran's goal of regional superiority." "The Iranian regime will neither quickly nor easily recover from or overcome the loss of Soleimani," he said."
PRAYER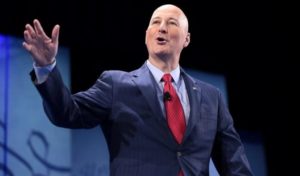 "PETITION: Support Nebraska Governor attacked for declaring day of prayer to end abortion" May God bless this governor and the State of Nebraska!
"Nebraska Republican Gov. Pete Ricketts issued a proclamation Wednesday declaring that January 22, the anniversary of the Roe v. Wade, will be a statewide day of prayer to help end abortion in the United States.

But, almost immediately after his announcement, Governor Ricketts was verbally assailed by Annie Laurie Gaylor, Co-President of the Freedom from Religion Foundation (FFRF)."
MEMORIZING THE BIBLE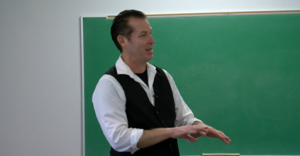 "Meet the Redding man who has memorized The Bible" I did reach and found that he uses the KJV for memorizing which I was sure he used the KJV! I taught memorizing and meditating on the word until the people started to abandon the KJV. The modern translations are extremely difficult to memorize, and many people get discouraged and quit, so I stopped teaching.
The key to meditating on the word is memorizing it, so you have it in mind to meditate upon all day.
I've ordered his book to see if it is good, and if it is, I'll recommend it to you.
I found a way to make Bible memorization and meditation very easy, so you don't burn out. The course is on line: https://www.defendproclaimthefaith.org/Memorizing_and_Medit…
If you are serious about memorizing and meditating upon God's word using the KJV, I will help you. Please email me at [email protected], and in subject put Memorization
Psalm 1:2 But his delight is in the law of the LORD; and in his law doth he meditate day and night. (3) And he shall be like a tree planted by the rivers of water, that bringeth forth his fruit in his season; his leaf also shall not wither; and whatsoever he doeth shall prosper.

"He's memorized 20 books of the bible including Revelation and the first 11 chapters of Genesis. Tom says he's no different than anyone else and it takes hard work. He's boiled down his system to three components: Read the passage out loud, listen to it, and write it down.

"When you write it out, and if you could say it when you write it, then your mind and your eye and your hand and your mouth and your ear, they're all working together in unison," Meyer explained.

Tom spent years in the Holy Land, earning two master's degrees and learning memorization techniques, from rabbis and scripture experts. He put all that together in the "Memorization Study Bible."
Prayer Saturday Night 9:00 EST
Outpouring of the Holy Spirit for Today 1/11/120
https://youtu.be/mvqrhtb5RbY
Abba Father's International Fellowship
Greetings pastor Dave, and John praise the living name of the High God of Glory' Thank you so much for the Blessed work of the lord that you are doing , we are blessed so much as by the teachings, and we are reaching and encouraging many to come to Jesus through your teachings.
i just want to inform you that the teachings are very transforming and i believe that the many will be lead by the spirit of God and lead will be benefiting and equipped spiritual if they can have such good teachings for them selves and for their families, it will be a transforming season to all that will need Jesus and need Him Indeed, i read to your the teachings always for myself as well have gained a great move in my spirit as i serve my fellow believers and lead them to Jesus, the Lord as enabled me to reach souls in community with the message as well and it has transformed their lives, evangelism and soul wining too is at work,we are reaching life testimony of what the lord is doing with the material here in my region, please thank and thanks again for being a a blessing to the lives of many souls, thank s to you for the faithful work of the kingdom. i believe and pray for the Last Trumpet teachings to reach more and more for this 2020 vision ,am asking you to please sent additional materials for me this Month, there is great work at the field the picture are here by too attached for the part of the work being
done and for May materials
In Christ the Kings Service, Pastor G W
If you like our ministry, please consider making a

donation

to keep us going. May the Holy God of Israel bless you!
Revelation 22:20 He which testifieth these things saith, Surely I come quickly. Amen. Even so, come, Lord Jesus.