Victor Davis Hanson: Democrats have turned California into a problem-plagued burning nightmare
Verse of the Day
Psalm 107:33,34 He turneth rivers into a wilderness, and the watersprings into dry ground; A fruitful land into barrenness, for the wickedness of them that dwell therein.
Commentary
This article shows how the Hard Left reprobate mind has destroyed this state. I firmly believe that the Hard Left reprobate mind is the most destructive force on earth. It even is worse than Islam.
Looking for the Blessed Hope, the coming of Jesus Christ for his church
Philippians 3:20,21 For our conversation is in heaven; from whence also we look for the Saviour, the Lord Jesus Christ: Who shall change our vile body, that it may be fashioned like unto his glorious body, according to the working whereby he is able even to subdue all things unto himself. 
HARD LEFT DESTRUCTION OF CALIFORNIA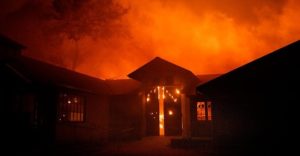 "Victor Davis Hanson: Democrats have turned California into a problem-plagued burning nightmare" Please read this article because it shows how the Hard Left reprobate mind has destroyed this state. I firmly believe that the Hard Left reprobate mind is the most destructive force on earth. It even is worse than Islam.
"More than 2 million Californians were recently left without power after the state's largest utility, Pacific Gas and Electric — which filed for bankruptcy earlier this year — preemptively shut down transmission lines in fear that they might spark fires during periods of high autumn winds.

Consumers blame the state for not cleaning up dead trees and brush, along with the utility companies for not updating their ossified equipment. The power companies in turn fault the state for so over-regulating utilities that they had no resources to modernize their grids.

Californians know that having tens of thousands of homeless in their major cities is untenable. In some places, municipal sidewalks have become open sewers of garbage, used needles, rodents and infectious diseases. Yet no one dares question progressive orthodoxy by enforcing drug and vagrancy laws, moving the homeless out of cities to suburban or rural facilities, or increasing the number of mental hospitals."
CALIFORNIA UNDER GOD'S JUDGMENT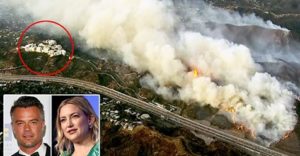 "Smoke surrounds the historic Getty Center as wildfires grip California forcing 200,000 people to evacuate"  I believe that God's judgment is hovering over this wicked state. The entire state government is corrupt and in rebellion against God and his word. The homosexual agenda has taken over the state along with killing babies.
Year after year these awesome disasters continue. The only massive disaster that has not hit yet is a powerful earthquake. God is warning that he is in the process of destroying California for its wickedness.
In the past, I encouraged God's people to leave this state to a location that the Lord leads you to. Someday you might have to flee like Lot did Sodom.
Psalm 107:33,34 He turneth rivers into a wilderness, and the watersprings into dry ground; A fruitful land into barrenness, for the wickedness of them that dwell therein.

"Firefighters are battling a wildfire that is threatening thousands of homes in a ritzy section of Los Angeles where celebrities like LeBron James, Kate Hudson and Arnold Schwarzenegger are among the 200,000 to have evacuated their homes in the fire-ravaged state.

The Getty Fire in western Los Angeles is not only threatening mansions but also local universities as well as the Getty Center, which houses historic artwork. Los Angeles Mayor Eric Garcetti says the wildfire in the city's western neighborhoods has scorched more than 600 acres but its growth has slowed.

Northern California, which has been hit hard by the Kincade Fire, also reported a minor 3.3 magnitude earthquake on Monday just after 1am local time not far from the wildfire that has forced 80,000 residents in that area out of their homes. There were no immediate reports of injuries or damage from the quake."
"ARKANCIDE"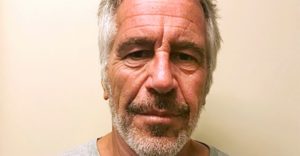 "Jeffrey Epstein's autopsy more consistent with homicidal strangulation than suicide, Dr. Michael Baden reveals" I never doubted for one second that this was a case of Arkancide.
Arkancide: "is the unfortunate habit of potential witnesses to the Clintons' dirty dealings in Arkansas suddenly deciding to shoot themselves twice in the back of the head. Police and Coroners in Arkansas, notably Fahmy Malak who answered to Governor Bill Clinton, automatically described these shootings as "suicides."

"The body of disgraced money man and sex offender Jeffrey Epstein, who was found dead in his Manhattan federal prison cell in August, bore telltale signs of homicide despite an official ruling that he killed himself, a pioneering forensic pathologist revealed to "Fox & Friends" in an exclusive interview Wednesday.

The bombshell claim by Dr. Michael Baden, a former New York City medical examiner who has worked on high-profile cases during a five-decade medical career, is certain to reignite suspicions that surfaced immediately after Epstein, who was awaiting trial on federal sex-trafficking charges involving underage girls, was discovered dead in his cell on Aug. 10. Baden, who was hired by Epstein's brother and observed the autopsy, told Fox News its findings are more consistent with homicidal strangulation than suicidal hanging.

He noted that the 66-year-old Epstein had two fractures on the left and right sides of his larynx, specifically the thyroid cartilage or Adam's apple, as well as one fracture on the left hyoid bone above the Adam's apple, Baden told Fox News."
CONFRONTATION WITH HARD LEFT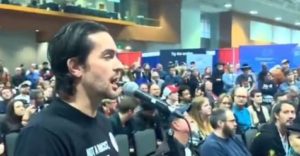 "WOW! Watch Hero Brandon Straka Confront Liar April Ryan and Screaming Leftists at Politicon – Watch April Ryan Flee (VIDEO)" This was very interesting to watch. Straka founded a movement for people to leave the dems, and he went into the devil's den to confront them.
"Walkaway Founder Brandon Straka confronted April Ryan and a panel of seven black leftists at Politicon on Sunday. The panel was titled "Being Black Under Trump" and the seven leftists whined and cried about made-up slights they suffer under this amazing Republican president.

The room of white liberals erupted and booed and screamed as Brandon attempted to ask his question. Then April Ryan fled. She can't take being confronted. She doesn't have the intellectual heft to take on serious questions. Watch Brandon in action!"
REVIVAL FOR SURVIVAL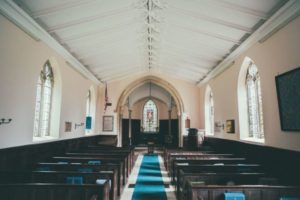 "Leaving Christianity: What are the statistical trends?" One of the good things about this study is the totally apostate mainline denominations are nearly dead in America. They are down to just 10 percent of what they once were and this is a blessing.
We need revival for survival or the nation will become like what happened to France with the French Revolution.
"By contrast, mainline Protestants are what Burge calls "a story of precipitous decline," going from about 30 percent of the U.S. population in 1975 to about 10 percent of the population in the present day.

"Nones have seen the opposite of mainline Protestants," he explained. "They were consistently between 6 to 8 percent of the population from 1972 to 1992. Since then it's been a constant trend upwards. They were 9 percent in 1993, 14 percent in 1998, 17.4 percent in 2006, and are now 23.1 percent in 2018."

In 2017, Burge published a report for the website Religion in Public which found that "the number of Americans who believe that the Bible is literally true has stayed remarkably steady since the mid-1990s."

Burge also found in 2017 that biblical literalism among evangelicals was high in the 1980s, dropped in the 1990s, yet rebounded so that by 2016 the level was about as high as the 1980s, or about 60 percent.

"We know that the share of devoutly religious people in America has not changed. The intensely religious are a strong and cohesive bunch," said Burge to CP in his interview in late August. "They are not dissuaded by the rise in secularism — in fact, they are emboldened by it."
Tuesday Morning Payer
Abba Father's Prayer and Intercession 10/31/19
https://youtu.be/71V6DUGlVh8
Abba Father's International Fellowship
Dear pastor Dave and John;
Its with joy to let you know that the Lord used me to reach to the people in a rural area where the Gospel has not yet reached and gave them the materials after preaching the Gospel to them. 28 new converts came to Christ! I took some pictures and i have attached it to you. If you can kindly send me more materials i will really appreciates as i look forward for another work a head of me. My details p.o .Box 40305-222 Mbita town, KENYA EAST AFRICA.
Blessings.
Pastor S N
If you like our ministry, please consider making a

donation

to keep us going. May the Holy God of Israel bless you!
Revelation 22:20 He which testifieth these things saith, Surely I come quickly.Amen. Even so, come, Lord Jesus.