Video of Formerly Gay Man Singing 'Nothing but the Blood' in U.S. Capitol Goes Viral
Verse of the Day
1 Corinthians 6:9,10 Know ye not that the unrighteous shall not inherit the kingdom of God? Be not deceived: neither fornicators, nor idolaters, nor adulterers, nor effeminate, nor abusers of themselves with mankind, Nor thieves, nor covetous, nor drunkards, nor revilers, nor extortioners, shall inherit the kingdom of God. (11) And such were some of you: but ye are washed, but ye are sanctified, but ye are justified in the name of the Lord Jesus, and by the Spirit of our God.
Commentary
People like this man are the reprobates worst nightmare, because he proves that homosexuality (the special sin) is just a sin and not a characteristic someone is born with like skin color! The reprobates won't recognize people like man who were set free from this sin!
John 8:36  If the Son therefore shall make you free, ye shall be free indeed. 
CHRISTIANITY IN AMERICA.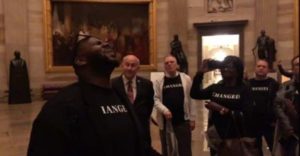 "Video of Formerly Gay Man Singing 'Nothing but the Blood' in U.S. Capitol Goes Viral"
"A video of a Freedom March worship leader singing "Nothing but the Blood" in the U.S. Capitol went viral yesterday. The video, which has over 227,000 views as of this writing, shows Edward Byrd belting the hymn's powerful lyrics: "And oh precious is that flow/ That makes me white as snow/ No other fount I know/ Nothing but the blood of Jesus."

Byrd came to Washington, D.C., with a group of people belonging to the Changed movement, which offers support to those who once identified as LGBT but have left that lifestyle behind to follow Jesus. The group came to D.C. to speak with various senators and representatives regarding their feelings on HR-5 (also known as "The Equality Act") and HR-3570, Flames2Fire Ministries founder Jason Maxwell tells Charisma News."
CHRISTIANITY IN AMERICA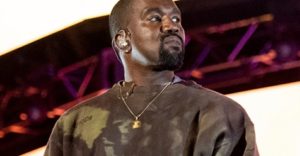 "Kanye West's Sunday Service had 'over 1,000' commit their lives to Christ: 'New wave of revival'" I've followed West for a while and he is right on politically. I don't know what to make of him about the Lord, but as I watch him everything seems right. His doctrine seems right. I really hope that he is doctrinal correct because he can be a real force for Lord to reach the younger people. If I find anything wrong, I'll let you know.
"A Louisiana pastor praised Kanye West's last-minute "Sunday Service," where "over 1,000" people raised their hands to commit their lives to Christ on Friday, calling it a "new wave of revival." West opened up his "Sunday Service," which is not always held on Sunday, to the public a few months ago, traveling across the country to hold gospel services and perform songs from his new album, "Jesus is King."

Curvine Brewington, a pastor at Crossroads Church in Lafayette, attended Friday's service with his wife. The outdoor service was held at a field provided by Bethany Church in Baton Rouge, La but was not affiliated with the church."
HARD LEFT PROTECTING PERVERSION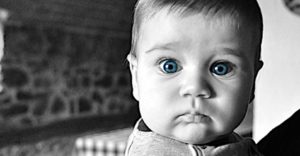 "Man's child-porn conviction overturned thanks to his 'transgender identity'" This same dangerous and living in a delusion mentality is here in America. The Hard Left lives in the same delusion no matter where they are. They love sin and will do all they can to protect and promote it.
2 Timothy 3:1-4 This know also, that in the last days perilous times shall come. For men shall be lovers of their own selves, covetous, boasters, proud, blasphemers, disobedient to parents, unthankful, unholy, Without natural affection, trucebreakers, false accusers, incontinent, fierce, despisers of those that are good, Traitors, heady, highminded, lovers of pleasures more than lovers of God;

"A man who pleaded guilty to possession of sickening images of children as young as 5 years old posing naked and engaging in sexual activity had his conviction overturned thanks to an appeals court sympathetic to his transgender identity. When Australian police busted then-18-year-old Vetea Joseph Bunton in 2016, they found a cache of 15 pictures on the man's cell phone. The photos were of children between the ages of 5 and 16, posing naked or engaging in sexual activity with adults or other youths.

Bunton pleaded guilty to possession of the images, but quickly challenged his sentence, in part over the claim that he only downloaded the photos while struggling with his gender identity.
STOPPING THE REPROBATE MIND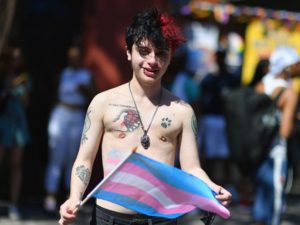 "GOP State Lawmakers Craft Bills to Ban Child Gender Transition Treatment" This is exactly what the nation needs is push back the insanity of giving hormones to young children and then altering them!
"Three Republican lawmakers in three states, including Kentucky where elections will be held on Tuesday, are crafting legislation to protect children from controversial gender transition treatment such as puberty-blocking drugs or surgery.

Kentucky State Rep. Savannah Maddox (R) wrote in a recent Facebook post that she "began drafting a bill designed to protect children under the age of 18 from gender reassignment surgery or from receiving drug treatments designed to alter their natal gender."

"I am a strong advocate for parents' rights — but it is not the right of a parent to permanently alter a child's gender or identity, even when based upon certain behaviors or the perceptions of a child's mind which has not yet had time to fully develop," Maddox wrote."
TRUMP DERANGEMENT INSANITY (TDI)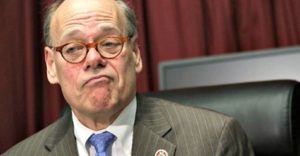 "Cohen: 'Anybody Who Watches Fox News Watches It Too Much' — Hannity, Ingraham Trump's 'Co-Conspirators'" This about a US Congressman that has lost his mind over President Trump. He is living in fantasy and a delusion. It is laughable to us but serious to him. There are millions just like him and they now are very dangerous.
Revelation 22:20 He which testifieth these things saith, Surely I come quickly. Amen. Even so, come, Lord Jesus.

"During an appearance on Sunday's broadcast of MSNBC's "Weekends," Rep. Steve Cohen (D-TN) said Fox News hosts Sean Hannity and Laura Ingraham were "co-conspirators" of President Donald Trump.

Cohen said, "Anybody who watches Fox News watches it too much. And these people watch it and they just eat it up and buy all of that stuff. Hannity and what's her name, Laura Ingraham or whatever and saying that Vindman was a traitor or dual citizenship, dual alliances and Dershowitz sat there and listened like a quisling, those people are in on it they are coconspirators with Trump."
HARD LEFT MERGING OF ISLAM AND COMMUNISM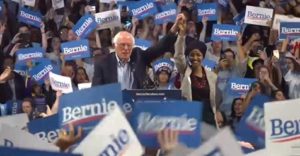 "Ilhan Omar, at Bernie Sanders rally, calls for 'mass movement of the working class' amid 'Lock him up' chants" What is happening is the Communists and other groups, plus the Jihadists are merging into a unified political group. They will takeover the dem party. They will test our mettle because they loath America as we know it and want create a Communist/Jihadist country. As this monster starts rolling, you can expect violence against us.
"Amid repeated chants of "Lock him up!" and "Green New Deal," Rep. Ilhan Omar, D-Minn., issued a full-throated endorsement of Bernie Sanders at a spirited rally in Minneapolis' Williams Arena on Sunday night, saying a "mass movement of the working class" is needed to take down President Trump and end "Western imperialism," as she put it. "I am excited for President Bernie Sanders!" Omar thundered at the conclusion of her remarks, as rock music blared throughout the University of Minnesota venue."
Tuesday Night Bible Study
Abba Father's International Fellowship
(This is a wonderful letter from a pastor, we work with in Africa. This ministry is winning lots of souls for Lord along with discipleship like healing their broken hearts.)

Dear Pastor Dave and John,
Receive much holy greetings in the mighty name of our Lord Jesus Christ . I hope you are doing well with your entire team of Abba father fellowship. My trip was good and successful . I traveled to
Turbo Kakamega County. I was invited by Pst.Kimani of P.C.U. I went on Saturday evening , slept at his place. They welcomed me well.
The meeting started at 10.00 A.M by praise and worship songs. The one that was leading the service invited Pst.Kimani whom introduced me to minister. I taught in the book of Luke 4 :18, John 8:36.
Many people were blessed so much with the teachings I was teaching. There was no movement during service. People were listening to the word. I told them if they want more teachings, they will get them at the newsletters that I will distribute to them. They were very happy to hear about that. When I finished teaching and preaching 7 women together with 2 men came forward. One of the women was in agony crying.
I prayed for this woman together with other people who were at the altar. After praying for these people, I began to distribute newsletters, for I had already introduced the topic of newsletters and books. People competed to get newsletters and books. Pastor then came to the altar and thanked us for the visitation and ministering that we did. He later said that he is going to organize for a conference where we shall teach, preach and distribute more newsletters and books. The meeting was ended by word of prayer at 1.30P.M. Pastor then invited us to his house for Lunch. After having lunch we told pastor we were yet to leave. The people that we prayed for were still in church and were ready going through newsletters that we had just given them. They told us the newsletters of Jesus came to heal the
broken hearted together with the book When Jesus set you free, you will be free indeed has blessed them so much. I explained to them how we are living at end times. I told them that these newsletters are written by God's servants to reveal that we are living in the end times. This Revelation was written 30 years ago by servants of God, i.e Pst. Dave and John and Willie. They have been blessing to many people all over the world. The words that they wrote have come to pass. So let us prepare yourselves Jesus is coming very soon to take us home. When i distribute those newsletters.
I remained with other newsletters, there is pastor who call me through phone that he has conference and he want me to go to his church me in Moiben to spread the gospel and also to distribute newsletters . This pastor we knew each other at the meeting of Pst.Kevin. He has invited me on Thursday this week; it is about 800kms. The journey will cost $75; it is my prayer humble request; these people are thirsty, they need the word of God to be revived. Your support and effort will be highly appreciated. Thank you so much for your cooperation. God bless you so much
Kindly Servant of God sent me another box.
Your brother in the Lord
Pst N S.
Shalom!
If you like our ministry, please consider making a donation to keep us going. May the Holy God of Israel bless you!
Revelation 22:20 He which testifieth these things saith, Surely I come quickly.Amen. Even so, come, Lord Jesus.