West Bank settlements not illegal, Pompeo announces in historic shift
Verse of the Day
Obadiah 1:15 For the day of the LORD is near upon all the heathen: as thou hast done (to Israel), it shall be done unto thee: thy reward shall return upon thine own head
Commentary
This is wonderful news and reverses damage done to Israel by Obama. The US government is now lined up with God's word about Israel which will bring a blessing to the nation.
May the Holy God of Israel bless and protect you.
Genesis 12:3  And I will bless them that bless thee, and curse him that curseth thee: and in thee shall all families of the earth be blessed. 
AMERICA BLESSING ISRAEL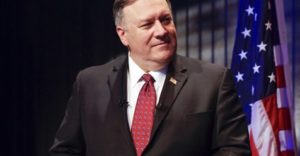 "West Bank settlements not illegal, Pompeo announces in historic shift"
"In a historic reversal of US policy, the Trump administration announced on Monday that it does not view Israeli settlements in the West Bank as illegal. The policy change was announced by Secretary of State Mike Pompeo in Washington.

"After carefully studying all sides of the legal debate, this administration agrees with president Reagan," Pompeo said in reference to Ronald Reagan's position that settlements were not inherently illegal. "The establishment of Israeli civilian settlements in the West Bank is not per se inconsistent with international law."

Prime Minister Benjamin Netanyahu praised Pompeo, saying "the United States adopted an important policy that rights a historical wrong when the Trump administration clearly rejected the false claim that Israeli settlements in Judea and Samaria are inherently illegal under international law."
JERUSALEM JERUSALEM JERUSALEM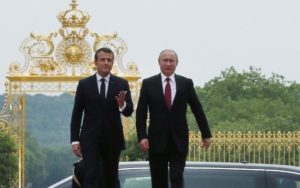 "Jerusalem to host largest-ever event on anti-Semitism; Putin, Macron to attend" Just an update about what is happening in Israel.
"President Reuven Rivlin said Wednesday that some 30 world leaders, including Russian President Vladimir Putin and French President Emmanuel Macron, will be coming to Israel in January to mark International Holocaust Remembrance Day in Jerusalem, in what is expected to be the largest-ever gathering focused on combating anti-Semitism.

Rivlin spoke at a press conference at the President's Residence in Jerusalem ahead of the Fifth World Holocaust Forum, which will take place on January 23, 2020, at the Yad Vashem museum in the capital under the title "Remembering the Holocaust, Fighting Antisemitism."
ISRAELI POLITICS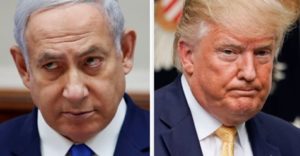 "Democrats can only drool: Netanyahu sounded much like his US counterpart" Israel is infected with the Hard Left just as is the United States. The Left in Israel wants to take down Netanyahu just as they are trying in America. It is amazing that Israel and the US are going through the same political crisis at the same time!
"When Prime Minister Benjamin Netanyahu spoke at the Prime Minister's Office following his bribery indictment on Thursday, he sounded remarkably similar to his close ally, US President Donald Trump.
He repeatedly asked the public to demand the investigation of his investigators, who he said were infected by politics. He even tweeted it while he spoke.
He alleged that the cases against him were intended to topple a prime minister of the Right. "They weren't looking to get the truth, they were looking to get me," Netanyahu said."
WAR: IRAN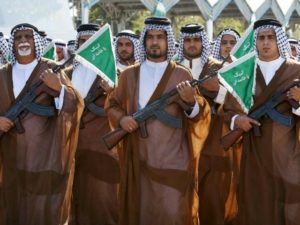 "Iran Mobilizes Half a Million Paramilitary Fighters to Suppress Protests" President Trump plan to break the back of Iran's economy appears to be working. The collapsing economy now is causing rioting in the streets.
"Iran on Tuesday claimed "calm has been restored in the country" following protests triggered by a massive hike in gasoline prices, but the Internet remained down and the Islamic Revolutionary Guard Corps (IRGC) announced it was mobilizing half a million members of a brutal paramilitary force known as the Basij to control the streets."
HARD LEFT IN MILITARY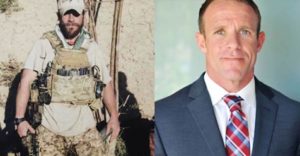 "Mutiny? Navy Brass Set to Demote Eddie Gallagher From SEALs After Trump Restored Rank; IG Complaint Accuses Admiral of Contempt for President" This information is shocking. I've been greatly concerned the military was riddled with Obama and Hillary supporters. This disrespect for President Trump gives all indications they have a Hard Left mind like Obama. They might be NWO. The President has to dismiss whoever is part of this mutiny! These officers are dangerous.
"Lawyers for Gallagher and fellow SEAL Lt. Jacob X. "Jake" Portier told the Navy Times that Green and the Navy brass supporting this should resign or be fired.

"The president has spoken on the punishment of Eddie Gallagher," said the SEAL's civilian attorney, Timothy Parlatore, a former surface warfare officer. "A two-star admiral should not be stepping in to substitute the judgment of his commander in chief. "This is a terrible precedent to send and the commander in chief should take swift and decisive action against Rear Adm. Green.

"As for those in his chain of command who appear to be supporting Green, there needs to be a wholesale change in leadership. If Navy leadership can't accept the commander in chief's guidance, then they all should leave. "There's a long tradition in the military. You don't rebel. You resign."

…"Rear Adm. Green is undermining the office of the president of the United States," Portier's defense attorney, Jeremiah J. Sullivan III, told Navy Times. "Rear Adm. Green should be the first one to place his trident on the table and resign before he is fired. "Flag officers cannot challenge the president. It is an act of insubordination and a violation of the Uniform Code of Military Justice."
UPDATE: EPSTEIN'S ARKANCIDE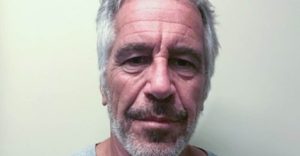 "Two Federal Prison Guards Arrested in Connection with Epstein's Death" Just an update on the latest Arkancide case involving the Clintons.
"Two federal prison guards were arrested for 'failing to check on' pedophile Jeffrey Epstein the night he died in his prison cell at the Metropolitan Correctional Center; criminal charges are expected. The two guards are expected to be charged with falsifying prison records after turning down a plea deal last week."
Bible Teaching
Abba Father's International Fellowship
Dear pastor David and John
Greetings in the mighty name of our Lord Jesus Christ. I hope you are doing well, Here we are doing well. Thank you for sending me your newsletters it have been of blessing to my family members and church It have brought revival in my church and community they have learned through your newsletters that we are living end time.
I have distributed all the newsletters to friends and and churches. Many people are blessed through your newsletters about end time prophesy. Still we have many people who want newsletters and i told them when i will receive another newsletters i will go to their churches and homes distribute to them. Kindly servant of God i request another newsletters.
I have attach few pictures
Yours in the Lord
Pastor JW

If you like our ministry, please consider making a donation to keep us going. May the Holy God of Israel bless you!
Revelation 22:20 He which testifieth these things saith, Surely I come quickly.Amen. Even so, come, Lord Jesus.