"Where Are Your Jews?" Muslim Countries Accusing Israel of Apartheid Asked
Verse of the Day
Genesis 12:3 And I will bless them that bless thee, and curse him that curseth thee: and in thee shall all families of the earth be blessed.

Commentary
This is a great article bringing to light what the Muslims did to the Jews up to the present time. There are virtually no Jews living in these nations! At one time these nations were teeming with Jews.
What they accused Israel of doing is exactly what they did to the Jews! This is real Islam in action. It is a brutal ideology that in the name of allah wants to exterminate or subdue the infidel! With any knowledge of history, it is easy to see this. When they are all set in Europe, they will move to exterminate the Europeans or force them to submit to Sharia law. Right now the Europeans are in the process of surrendering to Islam by their own free will.
May the Holy God of Israel bless and protect you.
Hebrews 9:28  So Christ was once offered to bear the sins of many; and unto them that look for him shall he appear the second time without sin unto salvation.
Islam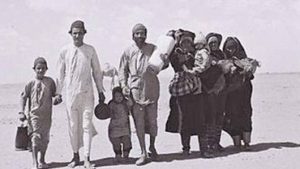 "WHERE ARE YOUR JEWS?" MUSLIM COUNTRIES ACCUSING ISRAEL OF APARTHEID ASKED 03/31/17  
"During a meeting of the UN Human Rights Council on Monday, several Middle Eastern countries took turns bashing Israel, saying that it has imposed apartheid and violence against Palestinians. A Palestinian representative was joined by Qatar, Sudan, Syria, Bahrain and Saudi Arabia in criticizing Israel.
Hillel Neuer was then recognized to respond to the accusations from the representatives, as well as those from a UN report.
"Everything we just heard, from the world's worst abusers of human rights, of women's rights, of freedom of religion, of the press, of assembly, of speech, is absolutely false and indeed Orwellian," Neuer said.
"How many Jews live in your countries? How many Jews lived in Egypt, Iraq, Jordan, Kuwait, Lebanon, Libya, Morocco?" Neuer pointed out. "Once upon a time, the Middle East was full of Jews."
Neuer went through a list of those countries asking, "Where are your Jews?" after stating how many Jews used to live there."
Israel
Benjamin Netanyahu: Follow Me – The Yoni Netanyahu Story  An incredibly inspirational life – one to emulate…
"Man does not live forever. He should put the days of his life to the best possible use. How to do this I can't tell you. I only know that I don't want to reach a certain age, look around me and suddenly discover that I've created nothing, that I'm like all the other human beings, who dash about like so many insects, back and forth, endlessly repeating the routine of their existence. I must feel certain, that not only at the moment of my death shall I be able to account for the time that I have lived; I ought to be ready at every moment of my life to confront myself and say this is what I've done." – Yoni Netanyahu
Jerusalem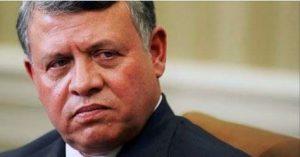 Jordan king tells Arab summit no peace in region without Palestinian state 03/31/17  These Muslim leaders are trying to make us believe that the all of the trouble in the Middle East is the result of the Israeli – Palestinian conflict! This thinking is very similar to the Hard Left mind.
This conflict has nothing to do with the war in Syria and Yemen. It has nothing to do with ISIS or any other terrorist group. It has nothing to do with Turkey and Iran wanting to rebirth their empires. It has everything to do with the Koran and fighting between Muslims over power, plus the fight between the Sunnis and Shiites.
Isaiah 57:20-21  But the wicked are like the troubled sea, when it cannot rest, whose waters cast up mire and dirt. There is no peace, saith my God, to the wicked.

"Arab leaders held their annual summit Wednesday, poised to endorse key Palestinian positions in the conflict with Israel — a signal to US President Donald Trump that a deal on Palestinian statehood must precede any Israeli-Arab normalization.
Jordan's King Abdullah told the summit's opening session that there can be no peace or stability in the region without setting up a Palestinian state alongside Israel.
The Arab summit was to adopt a series of resolutions, several dealing with the Palestinian issue. The statements, subject to last-minute change, were previously endorsed by Arab foreign ministers.
The draft resolutions condemn Israeli policies, including settlement construction, that are "aimed at eliminating the two-state solution and replacing it with apartheid."
They also warned against moving diplomatic missions to contested Jerusalem, whose eastern sector is sought by the Palestinians as a capital. Trump has said he would move the US Embassy in Israel to Jerusalem, but relocation no longer appears imminent."
Pedophilia
Legendary Navy SEAL Launches Operation To Expose Pedophiles 04/01/17  (Make sure you listen to the entire show) This is great news, that members of law enforcement and military are teaming up to expose the abuse of children. This is exciting that they are going to confront evil and name the names of those who are abusing the children.
American Politics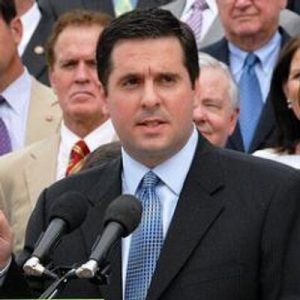 FOX: Trump Surveilled Before Nomination, Agencies with Info Blocked Nunes for Weeks 04/01/17  President Trump knew exactly what he was doing when he made the statement about Obama wiretapping him. The Hard Left media attacked and mocked him over this claim, but now the truth is coming out. He knew all about Obama months ago, so he is just playing with the media and the Democrats for his purpose.
I think when Attorney General Sessions is fully established in the Justice Department and the President has the Intelligence agencies under control, he will move against Obama's cabal.
This is going to be exciting following how it all plays out.
Matthew 10:16  Behold, I send you forth as sheep in the midst of wolves: be ye therefore wise as serpents, and harmless as doves.

"A Friday breaking Fox News report on surveillance of President Trump's team that began before he became the Republican presidential nominee claimed a very senior intelligence official was responsible—as well as for the unmasking of the names of private U.S. citizens.
The report cited sources which also indicated that House Intelligence Committee Chairman Devin Nunes (R-CA) knew of the existence of the information in January, but one or more intelligence agencies blocked him, and there were only two locations where he could view the information that he called "very troubling."
On Thursday, the New York Times began reporting what they claimed were the identities of two White House officials who were the sources of the information disclosed to Nunes.
Nunes met with sources on White House grounds on the day before he announced to reporters striking news that he had seen new and disturbing information indicating intelligence officials under the Obama administration "unmasked" the names of Trump team members who were incidentally surveilled."
Hard Left/ Islam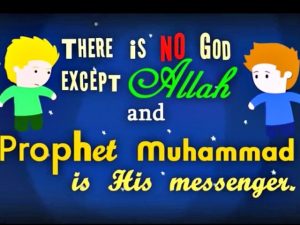 Middle School Mothers with Objections to Islamic Curriculum Hire Law Firm 03/31/17  This needs to be challenged in any school district that tries this. If we don't, then there is no hope for the nation. as we are turning our children over to the Hard Left and Islam.
This is a real culture war and the Hard Left simply loves Islam because it is really as if their minds are melded together, so it is natural to them to indoctrinate our children into Islam.
Isaiah 59:7-8  Their feet run to evil, and they make haste to shed innocent blood: their thoughts are thoughts of iniquity; wasting and destruction are in their paths. The way of peace they know not; and there is no judgment in their goings: they have made them crooked paths: whosoever goeth therein shall not know peace.

"The promotion of Islam is worse than what the mothers presented to Tucker Carlson," Richard Thompson, President and Chief Counsel of the Thomas More Law Center said.
"After viewing one of the videos which the seventh graders were directed to watch, I can't imagine any objective person saying this is not Islamic indoctrination. Clueless school administrators across our nation are allowing this type of indoctrination to take place and it's up to vigilant parents to stop it. Libby and Nancy should have been praised, not pilloried," Thompson added.
"Students had been shown a subtle propaganda cartoon video, 5 Pillars, which opens with two boys, one of them a Muslim, kicking a soccer ball," the statement said, adding:
The Muslim teaches the non-Muslim the 5 Pillars of Islam. Additionally, a subtitle of bright, multi-colored words of various shapes pronounces a form of the Islamic conversion creed: "There is no god except Allah and Prophet Muhammad is His messenger." The cartoon ends with a sad non-Muslim boy, who suddenly smiles when the Muslim boy invites him to join him at the mosque for noon-day prayers. . .
Clearly, seventh graders had been presented with a sugarcoated, false depiction of Islam. They had not been informed of the kidnappings, beheadings, slave-trading, massacres, and persecution of non-Muslims, nor of the repression of women — all done in the name of Islam and the Koran."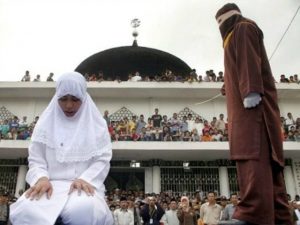 Montana Democrats Vote Against Bill Banning Sharia Law, Call It 'Repugnant' 04/01/17  What I want you to see are the quotes by the Democratic lawmakers! They just love Islam and want to do all they can to promote it, even if it would destroy America. I think these politicians would rejoice if Islam destroyed America.
They can't see how evil Islam is because they are evil-minded themselves. Their minds are darkened by their hatred of God; therefore, evil is not evil to them. What is good in God is evil to them.
Psalm 144:15  Happy is that people, that is in such a case: yea, happy is that people, whose God is the LORD.

"Although the bill passed on party lines by 56-44, Democrats claimed it was designed to target Muslim communities.
"I think it sends a dangerous message to minority groups both here living in our state and wanting to come visit our state, just merely on the fact that you may be different," said Rep. Shane Morigeau, D-Missoula, while debating the bill. "I truly believe this law is repugnant. I believe this is not who we are as Montanans."
Meanwhile, Rep. Ellie Hill Smith (D-Missoula) proposed a failed amendment to the bill to include a ban on both Sharia Law and the Law of Moses, in order to "show the state of Montana that it is not just about Islamic Law."
"The courts have said that laws that single out certain religions violate the First Amendment," Smith said, claiming that it was "peppered with anti-Muslim bigotry."
Another Democrat, Rep. Laurie Bishop (D-Livingston) urged legislators "not to forget the roots of this bill," adding that "our children are watching."
Meanwhile, Rep. Brad Tschida (R-Missoula) said the bill was an attempt to push back against a "constitution [that] is constantly under assault."
Bills specifically targeting Sharia Law have passed in states such as North Carolina, Alabama, Arizona, Kansas, Louisiana, South Dakota, and Tennessee. The bill will now be passed on to Gov. Steve Bullock (D) for signature or veto."
Health and Nutrition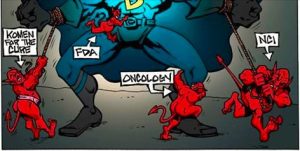 Low vitamin D levels linked to increased risk of bladder cancer 03/31/17  It is most important for your health that you maintain a high level of Vitamin D3 in your blood. You can't neglect this because it can lead to all sorts of maladies from depression to cancer. The latest research points to taking at least 10,000 units daily, which greatly differs from the federal guidelines of 400 units a day. See our health post on which Vitamin D to take: Vitamin D3 vs Vitamin D2: Are You Getting the Right One?
3 John 1:2 Beloved, I wish above all things that thou mayest prosper and be in health, even as thy soul prospereth.

"Vitamin D, which is produced by the body through exposure to sunshine, helps the body control calcium and phosphate levels. Vitamin D can also be obtained from food sources such as fatty fish and egg yolks. Previous studies have linked vitamin D deficiency with a host of health problems including cardiovascular disease, cognitive impairment, autoimmune conditions, and cancer.
In countries with low levels of sunlight, it is difficult to obtain enough vitamin D from food alone. In the UK, 1 in 5 adults are vitamin D deficient and 3 in 5 have low levels. This is especially prevalent in people with darker skin: in winter, 75% of dark-skinned people in the UK are vitamin D deficient. In this work, researchers from the University of Warwick investigated the link between vitamin D and bladder cancer risk.
They reviewed seven studies on the topic which ranged from having 112 to 1125 participants each. Five out of the seven studies linked low vitamin D levels to an increased risk of bladder cancer."
Miscellaneous
True story of Dindim the penguin that returns every year to reunite with his rescuer 04/01/17 (Video)  With all the horrible things happening, I thought this touching video would be a nice change of pace.
Exodus 10:11  Not so: go now ye that are men, and serve the Lord; for that ye did desire. And they were driven out from Pharaoh's presence.