White Males Are the Most Hated Group
Verse of the Day
Revelation 5:9 And they sung a new song, saying, Thou art worthy to take the book, and to open the seals thereof: for thou wast slain, and hast redeemed us to God by thy blood out of every kindred, and tongue, and people, and nation;

Commentary
I was reading this article, and then one item stunned me! It was hard to believe they put this in this survey, but what I was warning stared me in the face! It was question number 10. "If you had to kill one of the above groups, which one would you kill?" Only a reprobate mind would ask a question like this.
Right now they identified the white male as the most hated, so there is not much of a jump to violence! This is pure race baiting, and the Hard Left never lets up until there is a civil war.
We need revival for survival and NOW!
Proverbs 1:23 Turn you at my reproof: behold, I will pour out my spirit unto you, I will make known my words unto you.
Hard Left Race Baiters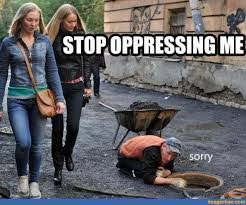 "White Males Are the Most Hated Group"
"White males are the most hated group in America, according to a survey administered by the author of this blog to his students in an urban community college. In a 10-question survey about eight different racial, gender and ethnic groups, white males topped the survey on six of the questions."
Israel Found a Real Cure for Cancer?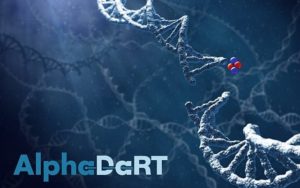 "Anti-tumor DaRT could point the way to new arsenal in battle against cancer" This discovery does look real promising in the battle against cancer. If this is a real cure, then it is a great blessing to the world from the Jewish state!
Genesis 12:3 And I will bless them that bless thee, and curse him that curseth thee: and in thee shall all families of the earth be blessed.

"Tel Aviv-based startup Alpha Tau Medical claims it has developed a technology that can cure tumors by injecting them with radioactive material that attacks and destroys the cancer cells. The procedure takes two hours or less and can be performed anywhere, the company says.

In the treatment, called Diffusing Alpha-emitters Radiation Therapy (DaRT), a needle containing radium-224, a radioactive isotope, is inserted into the location of the tumor. Once positioned, it emits alpha particles that have the capacity to exterminate the cancer cells. These particles are known to have the ability to cause irreparable breaks in the DNA of these cells."
Hard Left and DC Swamp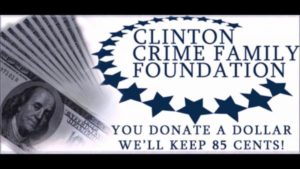 "Two-Level Justice System: Low-Level Businessmen Charged with Illegal Foreign Lobbying But Clinton Crime Syndicate Walks Free" The FBI and DOJ are a blight against real Americans. When is the Clinton Crime Cartel going to jail? Is the President going to move and destroy the DC swamp and deep state?
Psalm 26:5 I have hated the congregation of evil doers; and will not sit with the wicked.

"On Monday the corrupt DOJ went after General Flynn. The Department of Justice charged two "Flynn associates" with alleged conspiracy to act as an agent of a foreign government and other charges.

The Deep State made sure these charges would be announced and linked to General Flynn ONE DAY before a judge Emmet Sullivan is scheduled to sentence the former Trump official for making a false statement to the FBI.

Former Trump campaign chair Paul Manafort and his associates were also charged for failing to file a FARA form but the Podesta brothers, who lobbied the same Ukrainian businesses with Manafort were not charged for failing to register as foreign agents."
Draining the Hard Left Deep State Swamp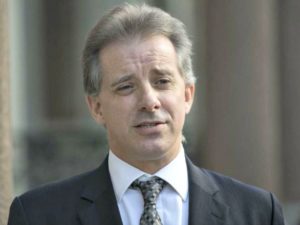 "Christopher Steele: I Was Hired to Help Hillary Clinton 'Challenge the Legal Validity of the Outcome of 2016 Presidential Election Results'" This now is out in the public that Hillary was behind the money for getting false Russian information against Trump. This false information was then used to get a FISA warrant to spy upon the President's campaign and into his presidency! Yet, Clinton and her crime cartel still remains free! This corruption has to come to an end.
"Christopher Steele, the former British spy who prepared the Russia "dossier" that has led to more than two years of investigations into President Donald Trump's campaign, has told a London court that he was hired to provide a basis to challenge the legitimacy of the 2016 presidential election in the event that Trump won."
Modern Warfare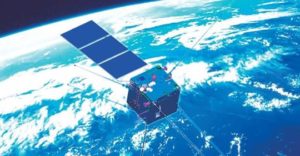 "China and Russia band together on controversial heating experiments to modify the atmosphere" Finally, there is information coming out about the tampering with the atmosphere for war!
I believe that weather modification has been going on for years. People have a difficult time believing it, so I don't post much about it. Part of the extreme weather we see is from this weather war taking place.
"The countries are testing a technology for possible military application, say Chinese scientists involved in the project Militaries have been in a race to control the ionosphere, which allows radio signals to bounce long distances for communication, for decades."
666 Surveillance System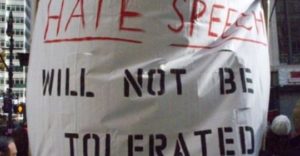 "Berkeley scientists developing artificial intelligence tool to combat 'hate speech' on social media" In the coming 666 System, there will be no free speech. All speech must conform to the collective thinking which will be headed by the "Man of Sin." A blind man can see this coming.
2 Corinthians 3:17 Now the Lord is that Spirit: and where the Spirit of the Lord is, there is liberty.

"Scientists at the University of California, Berkeley, are developing a tool that uses artificial intelligence to identify "hate speech" on social media, a program that researchers hope will out-perform human beings in identifying bigoted comments on Twitter, Reddit and other online platforms."
Hard Left China vs God's Church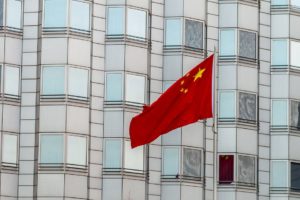 "Christians 'Standing in the Way' of China's Xi Jinping's Totalitarian Rule"
I suggest that everyone call the Chinese embassy about what their government is doing to Christians. I called and was able to speak to someone in the Press Department. He said China has religious freedom which is I said is a lie and that a state church is not religious freedom, and China is brutalizing my brothers and sisters in Christ. He hung up.
You can call (202) 495-2266 and ask to speak with Public Affairs.

Matthew 16:18 And I say also unto thee, That thou art Peter, and upon this rock I will build my church; and the gates of hell shall not prevail against it.

"Early Rain, like scores of other congregations, is outside government control as part of China's burgeoning so-called underground or house church movement.

Appearing on CBN News' WorldBeat, Todd Nettleton of Voice of the Martyrs, says this movement has touched every corner of China. "And that's the exciting thing, all across China, there are house churches, there are what they call 'family churches' and the reason the Communist government is so worried is because there are far more Christians in China than there are members of the Communist Party," Nettleton told CBN News.

In recent months, Beijing has waged a brutal and widespread crackdown to stop the growth of these unregistered churches. "This crackdown I think is a direct response to the fear of the Communist Party leaders who see the church growing way faster than the party is," Nettleton said.

Fenggang Wang, a leading expert on religion in China, says what started several years ago as a small government campaign against unregistered churches has turned into all-out war.

"The campaign was first experimented in Zhejiang province from 2014 to 2016," Wang told CBN News. "Now, it has become a nationwide campaign."
Abba Father's International Fellowship – Malawi
Thanks to your donations we are able to print tracts and send them to people like Evangelist H in Malawi who rides his motorcycle all over the country preaching the gospel.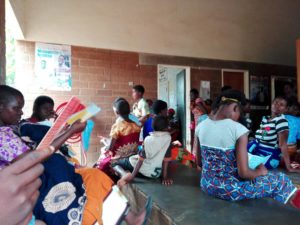 A note from Evangelist H in Malawi
Dear Dave…., we thank God for the partnership.  We're, bringing many to the Lord because of these  materials. We just finished the last box you sent to us,  and we will need another one.We're in the rainy season and it's raining heavily coupled with floods.We need your prayers for the  ministry, as we're entering the new year.God bless you…., Shalom…, H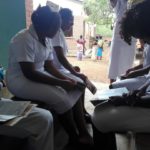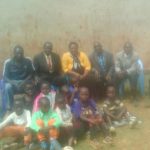 Revelation 22:20 He which testifieth these things saith, Surely I come quickly. Amen. Even so, come, Lord Jesus.
If you like our ministry, please consider making a donation to keep us going. May the Holy God of Israel bless you!