World War 3: China vs India
Verse of the Day
Zechariah 9:10  And I will cut off the chariot from Ephraim, and the horse from Jerusalem, and the battle bow shall be cut off: and he shall speak peace unto the heathen: and his dominion shall be from sea even to sea, and from the river even to the ends of the earth. 
Commentary
This is a great article and make sure you read it. I posted on this a few weeks back. The Chinese seem to want a war with anyone! The Indian army is not backing down. This army is well equipped so China could be in for a real dog fight. China is the aggressor all over the region. This does not look good!
May the Holy God of Israel bless and protect you.
Isaiah 2:4  And he shall judge among the nations, and shall rebuke many people: and they shall beat their swords into plowshares, and their spears into pruninghooks: nation shall not lift up sword against nation, neither shall they learn war any more. 
WORLD WAR 3: CHINA VS INDIA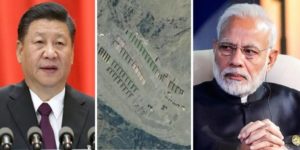 "'Back off, India,' China is itching for war with India, but India is not backing off"
"Face-offs between the Indian Army and China's PLA troops along the Line of Actual Control (LAC) in eastern Ladakh have now taken the shape of a tense eyeball-to-eyeball standoff situation.
Comparisons are being made with the Doklam stand-off in 2017, but a careful analysis reveals that the situation here is more serious than the 2017 stand-off. The ongoing tensions in eastern Ladakh could see China and India get involved in a swift, limited theatre armed conflict- one that might be the biggest of all armed confrontations between the two Asian neighbours since the 1967 Nathu La battle."
VIRUS UPDATE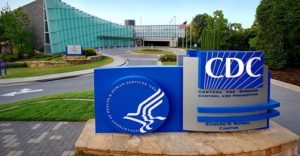 "CDC Confirms Extremely Low COVID-19 Death Rate"
The Coronavirus is nothing more than a flu, but it hits the elderly hard and kills people with any underlining medical issues. This was was an attempt by the deep state to take down America. The good news we are all now well aware of their stratagems!
"The CDC just came out with a report that should be earth-shattering to the narrative of the political class, yet it will go into the thick pile of vital data and information about the virus that is not getting out to the public.
For the first time, the CDC has attempted to offer a real estimate of the overall death rate for COVID-19, and under its most likely scenario, the number is 0.26%. Officials estimate a 0.4% fatality rate among those who are symptomatic and project a 35% rate of asymptomatic cases among those infected, which drops the overall infection fatality rate (IFR) to just 0.26% — almost exactly where Stanford researchers pegged it a month ago."
CURE AND THE ELITES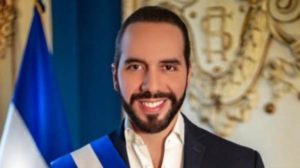 "President of El Salvador Announces That He is Taking Hydroxychloroquine, Says 'Most World Leaders' Doing the Same"
They elites want lots of deaths, so they can control us. What they are doing is murder by bureaucracy! They are doing this right before our eyes.
"President of El Salvador Nayib Bukele has announced that he is taking hydroxychloroquine as a preventative measure against the coronavirus.
Bukele told reporters on Tuesday that "most world leaders" are doing the same and has questioned why world leaders are being advised to use it while the public is not."I use it as a prophylaxis, President Trump uses it as a prophylaxis, most of the world's leaders use it as a prophylaxis," said Bukele.
WORLD WAR 3: CHINA VS USA
This article is loaded with tremendous information.
"Mid-2020 saw the world at war, actual strategic war as far as the Forbidden Palace in Beijing was concerned. This was almost disbelievingly acknowledged by some in Washington, DC, London, Canberra, Ottawa, New Delhi, and Tokyo. It was a war that was viewed tentatively and with incredulity in much of the West because it was a war of a very new type. And it was a war in which the West — for the first time in a century or more — did not write the rules of engagement.
Indeed, because it had emerged from covert war to overt war, the People's Republic of China (PRC) leadership was aware, certainly by early May 2020 (and probably even by January of that year), that it had to move quickly to use the cover of the global coronavirus preoccupation and lockdown in order to make and consolidate some key strategic advances while it could do so unopposed. These initial objectives for Beijing included:"
Abba Father's International Fellowship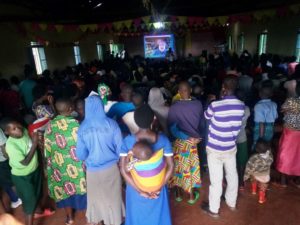 Preaching in Rwanda via Skype prior to the Corona Virus lock down. Please pray the lock downs end soon so the churches in Africa and Pakistan can open up soon.
If you like our ministry, please consider making a

donation

to keep us going. May the Holy God of Israel bless you!
Revelation 22:20 He which testifieth these things saith, Surely I come quickly. Amen. Even so, come, Lord Jesus.