3 Supreme justices: 2020 election practices could have 'catastrophic' consequences
Verse of the Day
Proverbs 14:34 Righteousness exalteth a nation: but sin is a reproach to any people.
Commentary
It turns out that Justice Thomas is the best with Alito in second. Gorsuch came through this time but is not trustworthy. The rest are all compromised one way or another. The American judicial system has collapsed right before out eyes. This system will NOT protect us, so our protection can only come from the Lord.
SUPREME IN THEIR SIN ONLY
"The U.S. Supreme Court on Monday declined to review election lawsuits by Pennsylvania Republicans challenging the state's extension of the deadline for mail-in ballots.
Three justices dissented — Clarence Thomas, Samuel Alito and Neil Gorsuch — with Thomas warning of "catastrophic" consequences if the court doesn't address the issue of authorities "changing the rules in the middle of the game."
THE SPECIAL SIN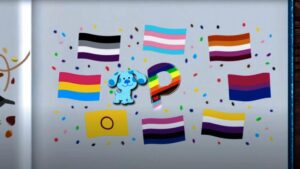 "'Blue's Clues & You!' Promotes LGBTQ Agenda With Alphabet Song, 'P is for Pride'"
There is no end to what the Hard Left will do to indoctrination our children into accepting the Special Sin. They just love it and will promote and protect it at all costs.
"The popular children's network Nickelodeon is now promoting LGBTQ pride to preschoolers with its educational show "Blue's Clues & You."The animated adventure series, which is a reboot of the popular "Blue's Clues" show, featured a shocking twist during an ABC song that aired on YouTube last week.
As each letter of the alphabet is highlighted throughout the song, the beloved dog Blue bounces from page to page of a book teaching children what each one stands for. "
PRO LIFE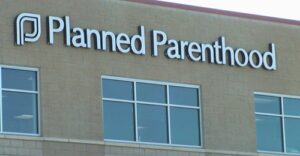 "Planned Parenthood Annual Report Shows It Killed 354,000 Babies in Abortions, More Than Ever Before"
It is an indictment against America and the church that there is not enough power in America to stop the public funding for this killing machine. America has "legally" killed about 70 million babies.
"Its 2019 annual report, released this week, shows it aborted over 354,000 babies, an increase of over 9,000 babies killed in abortions compared to the year before. And the 2018 annual report showed Planned Parenthood killed 332,757 babies in abortions, which itself was an increase of 3.51% from the year prior.
That means Planned Parenthood killed almost 34,000 more unborn babies than it did two years ago — even though the abortion giant claims it's main focus is merely women's health care."
AMERICAN POLITICS (VIDEO)
"Cancel Culture is AWAKENING a Conservative Parallel Society! In this video, we're going to look at a number of articles that have been written on the backlash against leftist cancel culture, how more and more conservatives are building what are called parallel structures to compete with leftist industries, and how those structures promise to eventually overwhelm leftist industries, leaving cancel culture nothing more than a relic of the past; you are NOT going to want to miss this!"
If the blog is taken down, you can go to my conference room where I will keep you updated. The number is 717 409 5553. I will be on all week at 9:00 PM EST and Tuesday and Thursday at 10:00 AM EST. If you like our ministry, please consider making a donation to keep us going. May the Holy God of Israel bless you!
Revelation 22:20 He which testifieth these things saith, Surely I come quickly. Amen. Even so, come, Lord Jesus.