Bangladesh PM: Clinton 'Personally Pressured' Her to Aid Foundation Donor Despite Ethics Laws
                       Verse of the Day
Hebrews 9:28 So Christ was once offered to bear the sins of many; and unto them that look for him shall he appear the second time without sin unto salvation.

Commentary
I posted a variety of articles to keep you on the cutting edge of what is happening.
May the Holy God of Israel bless and protect you.
Titus 2:13 Looking for that blessed hope, and the glorious appearing of the great God and our Saviour Jesus Christ;
American Politics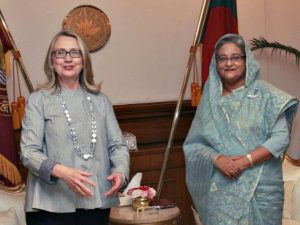 Bangladesh PM: Clinton 'Personally Pressured' Her to Aid Foundation Donor Despite Ethics Laws 05/11/17  I hope this information is a nice gift to the incoming FBI director.
"A foreign government has revealed another one of the Clinton Foundation's pay-to-play schemes.
Bangladesh Prime Minister Sheikh Hasina said that Hillary Clinton "personally pressured" her to help a Clinton Foundation donor during Clinton's tenure as secretary of state in 2011, despite it being against ethics laws, Circa reported.
Hasina's press secretary told Circa that Clinton placed a phone call to her office in March 2011 insisting that 2006 Nobel Peace Prize winner Dr. Muhammed Yunus get his job back as chairman of Grameen Bank, a famous microcredit bank in the country.
Yunus is chairman of the bank's nonprofit Grameen America, which donated between $100,000 and $250,000 to the Clinton Global Initiative, Circa reported. Yunus also chairs Grameen Research, which donated an estimated $25,000 and $50,000 to CGI."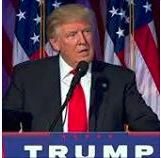 President Trump Did Not Obstruct Justice 05/12/17  This is a good article showing all of the nonsense the with which the Democrats are attacking Trump.
"A dangerous argument is now being put forward by some Democratic ideologues: namely that President Trump should be indicted for the crime of obstructing justice because he fired FBI Director James Comey. Whatever one may think of the President's decision to fire Comey as a matter of policy, there is no legitimate basis for concluding that the President engaged in a crime by exercising his statutory and constitutional authority to fire director Comey. As Comey himself wrote in his letter to the FBI, no one should doubt the authority of the President to fire the Director for any reason or no reason.
It should not be a crime for a public official, whether the President or anyone else, to exercise his or her statutory and constitutional authority to hire or fire another public official. For something to be a crime there must be both an actus reus and mens rea – that is, a criminal act accompanied by a criminal state of mind. Even assuming that President Trump was improperly motivated in firing Comey, motive alone should never constitute a crime. There should have to be an unlawful act. And exercising constitutional and statutory power should not constitute the actus reus of a crime. Otherwise the crime would place the defendant's thoughts on trial, rather than his actions."
American Politics/ Christianity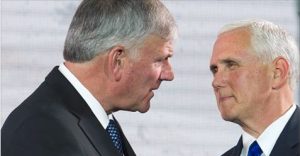 Pence: America will prioritize protecting Christians abroad 05/12/17  May God bless the President for moving to help the Christians, especially those in the hands of the Muslims. I know of no other politician who would do this.
Vice President Pence sought on Thursday to reassure Christian leaders looking for the White House to focus more on the plight of persecuted Christians abroad.
"Protecting and promoting religious freedom is a foreign policy priority of the Trump administration," the vice president said during a morning address at the World Summit in Defense of Persecuted Christians being held this week in Washington. Pence spoke to an audience who are grateful for the Trump administration's statements of support for that cause but who are starting to question when the administration will take more concrete action.
Advocacy on behalf of people persecuted for being Christian is a topic "of enormous importance to this administration," Pence said. Turning to speakers at the conference who were there to share their personal stories of persecution abroad, he said: "You have the prayers of the president of the United States. The suffering of Christians in the Middle East has stirred Americans to action, and it brings me here today."
Hard Left/ Islam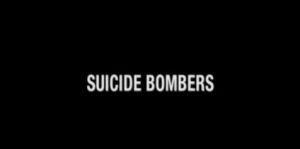 N.Y. promoted, covered up lesson plan teaching students to sympathize with Islamic suicide bombers 05/11/17There was a time not too many years ago that I had to dig to find stories about the real hatred of Israel by the Hard Left; however, now they appear just about every day. There is a real upturn in the boldness of the Hard Left reprobates openly attacking Israel and the Jews.
Europe is still ahead of America in hating Israel, but without a doubt the Hard Left is now seething with rage against Israel.
Zechariah 14:12  And this shall be the plague wherewith the LORD will smite all the people that have fought against Jerusalem; Their flesh shall consume away while they stand upon their feet, and their eyes shall consume away in their holes, and their tongue shall consume away in their mouth.

"On April 12, The Blaze reported the Public Broadcasting Service has been for more than decade featuring a lesson plan that instructs students to be more sympathetic to the plight of Islamic terrorists in Palestine. The plan, titled "Dying to be a Martyr," features, among other things, video interviews with Islamic terrorists who tell viewers why their attacks on Israelis are justified. There are no instructions in the lesson plan for teachers to denounce these views and no videos are featured showing the Israeli response.
Among the other biased aspects of the lesson plan are instructions for teachers to "Check for understanding by asking students to respond to the focus question. (Mohanned, feels he would rather die and by a martyr than live his life, sees his life as hollow—in contrast he sees Israelis as happy, going out, having fun, traveling.) Ask your students why Mohanned may feel that way (Answers may include: Palestinians have less land, fewer privileges, cannot come and go as they please.)"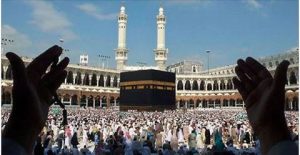 Rebellion grows against Muslim indoctrination in schools 05/12/17  We all must be vigilant to watch over our local schools to make sure the Muslims have not infiltrated them with their agenda. The Bible was removed, and now the Koran is coming in, being promoted by the Hard Left reprobate minds. This is big-time spiritual warfare that we can see with our eyes since the battle is in the schools.
"From coast to coast, parents are rebelling against what they describe as Islamic indoctrination of their children in public schools.
In Florida, for example, parents are protesting a newly approved textbook they say whitewashes Islam's violent history of conquest and subjugation, while in San Diego, an angry father confronted the city's school board about its partnership with the controversial Council on American-Islamic Relations in an "anti-bullying" program.
The Brevard County School Board in Florida has revised a history textbook that had been condemned by some parents for its selective treatment of Islam, but the new edition still has its critics, reported WKMG-TV in Orlando. The board decided Tuesday night by a 5-0 voted to adopt the ninth-grade 2018 World History book published by Pearson Prentice Hall.
The local chapter of the activist group ACT for America pressed for the revision in an effort "to protect against indoctrination," arguing the section about Islam ignored the religion's "true history" and painted Muhammad and the treatment of women favorably."
Islam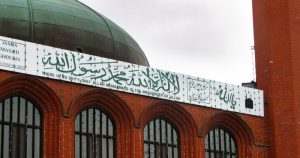 Fight the Jews and Kill Them': Outrage in Copenhagen at Imam's Sermon Call 05/12/17  Real Islam really is starting to come through the media. This Imam is not on the fringe, but this is the real teaching of Islam. The Muslims are going to act on this teaching to their own destruction.
"Mundhir Abdallah was reported to police after being filmed repeating in Arabic an anti-Semitic hadith- a teaching of Muhammad. The verse says "Judgment Day will not come until the Muslims fight the Jews and kill them."
He declares a "caliphate" is coming – that is a state governed in accordance with Islamic Sharia law. It will be part of a jihad to unite the Muslim community and liberate the al-Aqsa mosque in Jerusalem, according to the Islamic faith.
Then Abdallah says, "the words of the Prophet Muhammad will be fulfilled" and cites the hadith."
Muslim attacking cross at church in Austria 05/11/17  If Muslims gain authority in a nation, what you see in this video will happen. He is following Muhammad's actions when he took over Mecca. This is the real Islam in action and not the phony one we see now in America.
"These stories never make it to the English-speaking media, for obvious reasons. They will not report on any news that reflects poorly on Islam. Self-enforcing sharia in the mainstream.
The destruction of the religious symbols and icons of unbelievers is a religious imperative in Islam, the notorious religion of peace. There are centuries of precedents in Islamic history. The Dome of the Rock, Hagia Sophia, tens of thousands of Hindu temples, etc.
In any number of youtube videos, Muslims are screaming, "Break the cross that belongs to those dogs," he uses the same classical Arabic phrase – "break the cross' (the Arabic root is k.s.r 'break') — which is found in a famous hadith (tradition) about Jesus — understood in Islam to be a Muslim prophet — who will return to the earth as a cross-destroying enforcer of Islamic Sharia law:"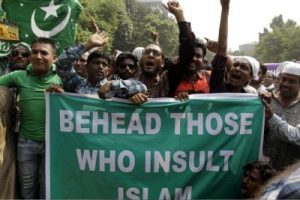 Millions of Pakistanis receive "blasphemy" warning texts 05/12/17  The information from the Internet is making big inroads into Islamic nations. The only way to stop this flow of information is to terrorize those using it. This is the way of Islam: to use fear and terror against anyone who shows the truth about it.
"Millions of Pakistanis have been receiving text messages from the government warning them against sharing "blasphemous" content online, a move rights activists said would encourage more vigilante attacks.
It comes amid a surge in mob violence linked to accusations of insulting Islam including three attacks within the past month.
"Uploading & sharing of blasphemous content on Internet is a punishable offense under the law. Such content should be reported on [email protected] for legal action," read the SMS sent by the Pakistan Telecommunication Authority (PTA) to all mobile phone subscribers
A similar note was posted on the agency's website in Urdu. A PTA spokesman said the agency was acting on a court order.
Blasphemy is a hugely sensitive issue in Pakistan, with unproven allegations leading to dozens of mob attacks or murders since 1990.
The law was originally inherited from Pakistan's former colonial masters Britain, but strengthened by former dictator Zia-ul-Haq in 1986 to include a provision for capital punishment in cases of insulting the Prophet Muhammad."

 

As the EU Has Done to Israel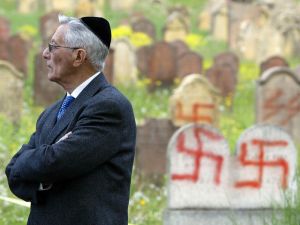 Survey: Many Eastern European Countries Reject Jews as Citizens 05/12/17  There is a deep-seated hatred in the Europeans for Jews. It is only going to get worse as the Muslims pour in. All Jews should be making plans to leave Europe quickly. It appears that the hunters are getting ready once again.
Jeremiah 16:15-16  But, The LORD liveth, that brought up the children of Israel from the land of the north, and from all the lands whither he had driven them: and I will bring them again into their land that I gave unto their fathers. (16) Behold, I will send for many fishers, saith the LORD, and they shall fish them; and after will I send for many hunters, and they shall hunt them from every mountain, and from every hill, and out of the holes of the rocks.

"Sizeable minorities of Central and Eastern Europeans say they would not want Jews as citizens in their countries, according to a new survey.
Data from the Pew Research Institute published Wednesday found that a significant portion of the population surveyed rejected Jews, and that countries with large Jewish populations prior to the Holocaust registered higher overall levels of anti-Jewish sentiment.
Pew conducted the survey from June 2015 to July 2016 through face-to-face interviews in 17 languages with more than 25,000 adults ages 18 and older. The survey spans an area running eastward from the Czech Republic and Poland to Russia, Georgia and Armenia, and southward from the Baltic States to the Balkans and Greece.
It surveyed residents of 18 countries, finding less than 50 per cent of respondents indicated they would accept having Jewish family members."
 Israel/ The Coming Middle East War
Why didn't Israel strike in Iran? Ehud Barak explains 05/12/17  This is a great article giving you a behind-the-scene look at what was going on within Israel concerning a possible attack on Iran.
Zechariah 12:6  In that day will I make the governors of Judah like an hearth of fire among the wood, and like a torch of fire in a sheaf; and they shall devour all the people round about, on the right hand and on the left: and Jerusalem shall be inhabited again in her own place, even in Jerusalem.
"In a special interview, the former defense minister reveals what happened to his and Prime Minister Netanyahu's plan for a military operation against Iran's nuclear program and responds to criticism over the billions invested in preparation for the attack. 'We must remember,' he says, 'that the Iranian project has not disappeared—it has only been postponed.'"